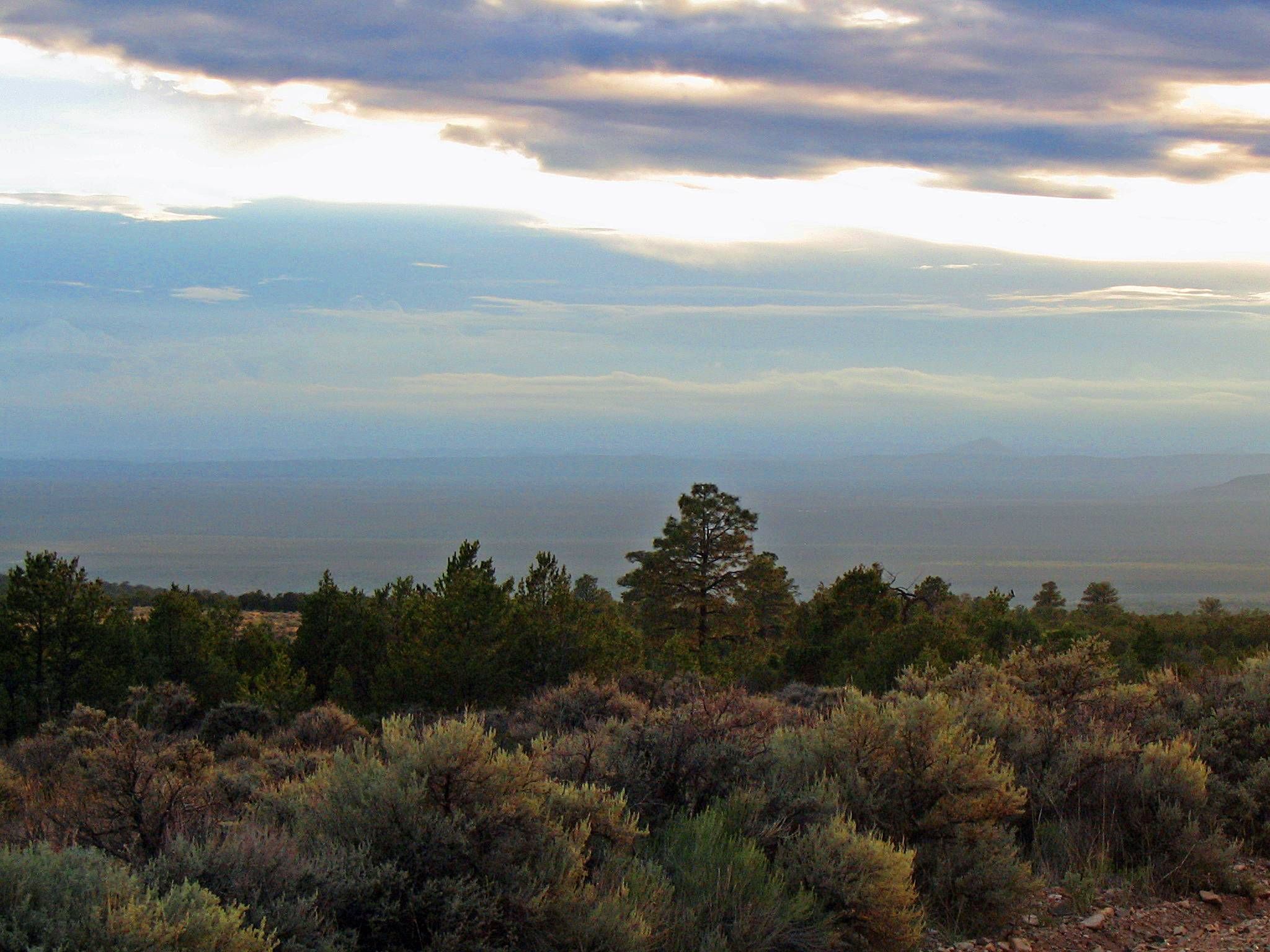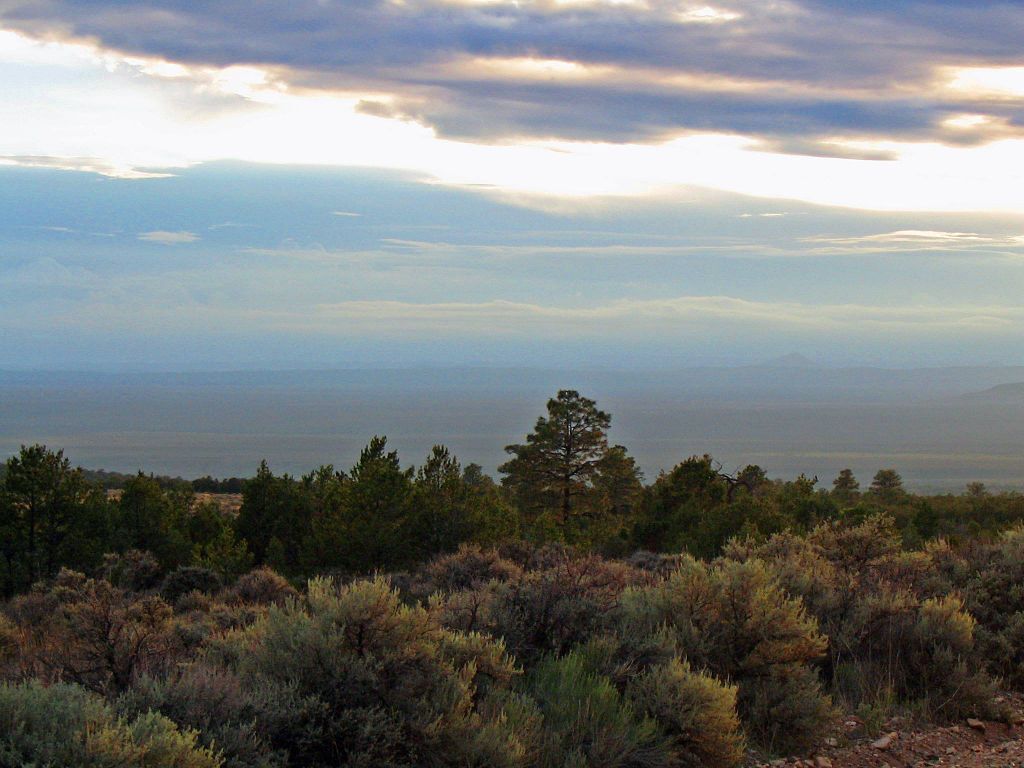 When I first visited Taos about a decade ago, I admit I was unimpressed. It seemed like one main drag of adobe buildings, very touristy shops, and not much else.
That's an example of one my more idiotic snap judgments. Luckily, I had a chance to rethink my initial impression. Every time I go to Taos, I fall in love with it a little bit more. Deceptively quiet and laid back, Taos has a dizzying array of museums, galleries, and historic places to visit, not to mention some pretty kick-ass restaurants. The town takes time to reveal its secrets and wealth of culture, history, and community that goes back hundreds of years. From the Taos Pueblo Indians to Spanish colonists, from mountain men to the Santa Fe Railroad, in many ways Taos encapsulates the evolution of the American West.
Although most famously known for its society of artists, many writers came to Taos as well, the most famous of whom was DH Lawrence. If you're a bibliophile in Taos, there are three spots you definitely must visit:
In 1917, socialite Mabel Dodge Stern traveled west to meet up with her husband in Santa Fe. She immediately decided she hated the place and escaped north. Landing in Taos, she fell in love with Pueblo Indian Tony Luhan, and together they renovated an 18th century adobe house, which became Mabel's permanent home. Not content to live in isolation, Mabel turned her house into a salon that attracted artists, writers, thinkers, and even royalty from all over the world. Some of Mabel's more famous guests included Georgia O'Keeffe and Alfred Stieglitz, Carl Jung, Willa Cather, DH Lawrence, Ansel Adams, Aldous Huxley, Edna Ferber, Thornton Wilder, and Thomas Wolfe, among others.
The house is now a B&B, and is as quirky as you'd expect a house built more than 200 years ago to be. The floors are all at different levels, there are no TVs, and the pipes creak alarmingly. That being said, what's not to like about hanging out in the same room where Aldous Huxley wrote Ends and Means, eating in the same dining room where Thomas Wolfe arrived in the middle of the night completely sloshed, or seeing original paintings by DH Lawrence on the widows? The best room in the house is Luhan's solarium, a bird's nest bedroom completely surrounded by windows and accessible only through a trapdoor in the floor.
Inspired by Taos and his painter friends like O'Keeffe, Lawrence took up painting, signing his pieces "Lorenzo." In 1929 he had a solo exhibition in London, which was immediately shut down by the police for being "frankly disgusting" and "gross and obscene." Lawrence eventually had to promise the British authorities to send all of his paintings out of the country to prevent their being destroyed. Two of those paintings—and nine others not connected with the exhibition—can now be viewed in the "Forbidden Gallery" of the Hotel la Fonda de Taos, which is right on the Plaza de Taos.
A hotel since 1820, La Fonda ("the inn" in Spanish) was a meeting place for the Taos Society of Artists in the early 20th century and has since hosted guests such as Tennessee Williams, Prince Peter of Greece, Judy Garland, and Julia Roberts. One of the owners of the hotel, Saki Karavas, was a bibliophile and collector of first editions, including those of DH Lawrence. After Frieda Lawrence's death, her second husband, Angelino Ravagli, sold the Forbidden Paintings to Karavas for an undisclosed amount. They still remain in the hotel, along with pieces by many other famous artists collected by Karavas.
The Forbidden Paintings are about what you'd expect from Lawrence: frank sexuality and nudity, combined with a sense of alienation and painted in a naive style. He was no O'Keeffe, but his paintings are an extension of his writing and well worth seeing.
DH Lawrence Ghost Ranch and Memorial
That place, the ranch, heaves with ghosts. But when one has got used to one's own home-ghosts, be they never so many, and so potent, they are like one's own family, but nearer than the blood. It is the ghosts one misses most, the ghosts there, of the Rocky Mountains, that never go beyond the timber and that linger, like the animals, round the water-spring. I know them, they know me: we go well together. But they reproach me for going away. They are resentful too.
-DH Lawrence, Mornings in Mexico
About 14 miles north of Taos' last traffic light, there's a turnoff for the DH Lawrence Ranch and Memorial. The dirt road leads up, up, up into the mountains, until it terminates at a grouping of small log cabins. This is Lawrence's Ghost Ranch. The buildings themselves are not currently not open to the public except by invitation, although efforts are underway to reopen them.
From the ranch there's a paved walkway that leads even farther up the mountain and eventually ends at Lawrence's mausoleum and memorial. Supposedly Frieda poured Lawrence's ashes directly into the concrete base of the building so that Mabel Dodge Luhan wouldn't be able to steal them.
The ranch was actually gifted to the Lawrences by Luhan in 1924, a way to get them out of her house once they started annoying her or she them (that seemed to happen to Luhan a lot). It was the only home the Lawrences ever owned. And though Lawrence spent less than a year total at the ranch during his lifetime, it was his favorite place in the world.
The memorial itself is quiet and unexpectedly spiritual. Standing in the forests of the Sangre de Cristos, one can hear the echo of Lawrence's ghosts and understand why Taos inspired him and so many other artists.
_________________________
Sign up for our newsletter to have the best of Book Riot delivered straight to your inbox every week. No spam. We promise.
To keep up with Book Riot on a daily basis, follow us on Twitter, like us on Facebook, , and subscribe to the Book Riot podcast in iTunes or via RSS. So much bookish goodness–all day, every day.
Save