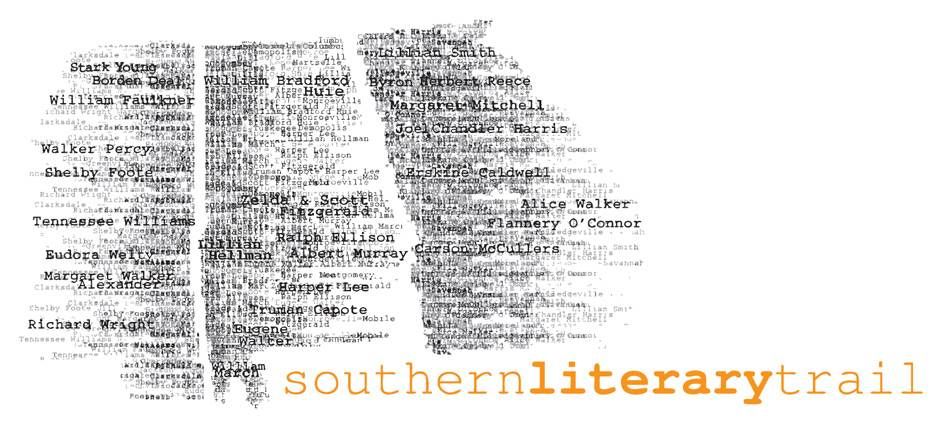 This content contains affiliate links. When you buy through these links, we may earn an affiliate commission.
The South has one of the richest literary traditions on Earth, so it is a fitting place for the only sanctioned tri-state literary trail in the United States. The Southern Literary Trail is a seemingly natural idea, born during an April 2005 meeting of literary enthusiasts, festival organizers, and museum directors from Georgia, Alabama, and Mississippi at the Fitzgerald House in Montgomery. The project, which took three years to organize, unites writers homes and literary landmarks between Natchez, Mississippi and Savannah, Georgia. When Ray Bradbury's home of 50 years was torn down earlier this year in Los Angeles, it served as a sad reminder that no part of our country's literary heritage should be taken for granted.
Y'all ready for this?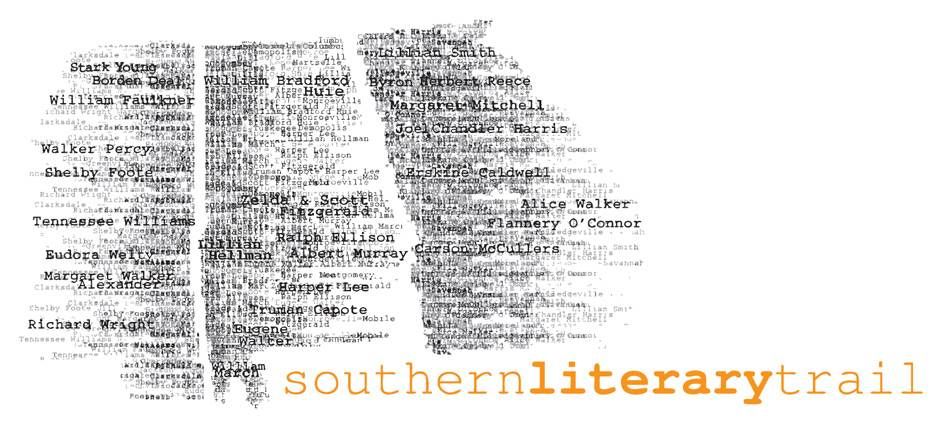 MISSISSIPPI
Clarksdale: Tennessee Williams
As a boy in Clarksdale, he was dazzled by lavish parties hosted by Blanche Clark, the daughter of the town's founder, and her husband J.W. Cutrer at their mansion. The playwright even used the Cutrer name in many of his plays including The Glass Menagerie and A Streetcar Named Desire. The Mansion was moments away from destruction by a wrecking ball in the late 1990s until local citizens rescued it.
Columbus: Tennessee Williams, Eudora Welty
Birthplace of Tennessee Williams (his home is now the Columbus Welcome Center). The first state-supported college for women in America was chartered in Columbus in 1884: Mississippi University for Women. Columbus won the college with its support of women's education and its willingness to commit cash to campus development during the difficult era of Reconstruction. Eudora Welty attended "The W" and the Eudora Welty Writers' Symposium at MUW annually attracts scholars of global prominence.
Como: Stark Young
The novelist, poet, essayist, dramatist, translator, professor, painter, and Broadway critic was born and raised in Como, and is buried in the town's Friendship Cemetery.
Greenville: Walker Percy and Shelby Foote
As young aspiring writers from Greenville, Percy and Foote sought to pay their respects to William Faulkner by visiting him in Oxford. They drove up to Rowan Oak, but Percy was so awed by Faulkner that he could not leave the car, so he watched as the young Foote and Faulkner visited on the porch of Rowan Oak. Both writers used Greenville and their Mississippi Delta upbringing as inspiration, and shy Walker Percy was awarded the National Book Award for The Moviegoer in 1962.
Jackson: Eudora Welty, Richard Wright, and Margaret Walker Alexander
Richard Wright's adolescent experiences while he lived in Jackson with his grandmother became his memoir, Black Boy.
She is associated with the arts movement in Chicago, but Margaret Walker Alexander was also a literature professor at Jackson State University from 1949 to 1979. In 1968, she founded the Institute for the Study of History, Life, and Culture of Black People (now the Margaret Walker Center), which stands today as a banner of preserving oral histories, culture, and important historical archives.
For seventy-six years, Pulitzer Prize winning author Eudora Welty lived and wrote in her home on Pinehurst Street. After her death in 2001, the Mississippi Department of Archives and History restored her home. It is one of the nation's most intact literary house museums, as she left her home and collection containing thousands of books to the state.
Natchez: Richard Wright
Richard Wright was born on Rucker Plantation in rural Adams County, and the childhood home he shared with his grandparents still stands in Natchez.
New Albany: William Faulkner and Borden Deal
The Union County Heritage Museum, which is located one block west from where William Faulkner was born, celebrates the "real" Yoknapatawpha County and the works of New Albany's Borden Deal. The Faulkner Literary Garden is also a favorite spot for reflection.
Oxford: William Faulkner
A more in-depth literary tour of Oxford has already been covered here at Book Riot, but the ghost of Faulkner is all over the city. His home, Rowan Oak, is located right off the Ole Miss campus and is open year-round from dawn to dusk. Visitors also flock to St. Peter's Cemetery each year to leave Faulkner bourbon offerings, especially after dusk.
ALABAMA
Demopolis: Lillian Hellman
When Hellman based her plays The Little Foxes and Another Part of the Forest on her prominent Demopolis family, it didn't sit very well with them. Her great grandfather's Marx Bank still stands on a major corner in the downtown area, and is the actual setting for the greedy family machinations within Foxes. The film version starring Bette Davis as Regina Hubbard Giddens, a role influenced by Hellman's grandmother Sophie Marx, received nine Oscar nominations in 1941.
Hartselle: William Bradford Huie
When Huie wrote The Execution of Private Slovik, he told the story of the only American soldier executed for desertion since the Civil War. Frank Sinatra purchased the film rights, but the Defense Department would not allow the movie to be shown on screen (it later became a TV movie in the 1970s). His 1959 novel The Americanization of Emily was adapted as a feature film starring James Garner and Julie Andrews. Huie also delivered the confession of the murderers of Emmett Till to the nation's press and authored Three Lives for Mississippi, the basis for the film Mississippi Burning.
Mobile: Eugene Walter, Albert Murray, and William March
Mobile's Renaissance Man, Eugene Walter, lead a colorful life as a screenwriter, poet, gourmet chef, short story author, editor costume designer, and puppeteer. He lived in Paris during much of the 1950s, and helped launch the Paris Review. A special allowance was made by the Mobile Parks Department for his burial at Church Street Graveyard in 1998, which has been closed since the 1890s.
William March moved to New York in the late 1920s, and flourished as a writer. He won the admiration of another budding author from the South, Carson McCullers and brought her manuscript The Muteto to a publisher's attention. It became The Heart is a Lonely Hunter. March's last novel The Bad Seed was inspired by Mobile's bayside mystique and published the year he died (1954).
Albert Murray's success as a student at Mobile County Training School won him a scholarship to Tuskegee University, where he became interested in writing. Ultimately he also settled in New York in 1962 and wrote South to a Very Old Place, a memoir based upon a return trip to his native region.
Monroeville: Truman Capote and Harper Lee
Harper Lee lived next door to the cousins Truman Capote came to stay with in her small country town. The Monroeville playmates became, arguably, America's most famous pair of childhood friends. Monroeville has been widely known as the literary capital of Alabama. And they have a really cool To Kill a Mockingbird Mural.
Montgomery: Zelda and F. Scott Fitzgerald
When Montgomery socialite Zelda Sayre married F. Scott Fitzgerald, he whisked her away from Alabama. After an extended stay in Europe, the local newspaper announced, "Scott Fitzgeralds to Spend Winter Here Writing Books." The couple rented a home at 919 Felder, and while he went to Hollywood she stayed behind and drafted Save Me the Waltz. Today, the house serves as the Fitzgerald House Museum and displays several of Zelda's paintings.
Tuskegee: Ralph Ellison and Albert Murray
During the summer of 1933 a young Ralph Ellison arrived for his freshman year at Tuskegee Institute. He took a job in the bakery at Tompkins Hall, where he made cornbread for the faculty and churned ice cream for fifteen cents an hour. Later, he was assigned to a position at the Frissell Library, where he met fellow student Albert Murray. The two became lifelong friends after meeting at the book return counter.
GEORGIA
Atlanta: Margaret Mitchell and Joel Chandler Harris
Margaret Mitchell's Gone with the Wind gave Atlanta its own epic novel. She said, "I can't put cold cream on my face during the day. As sure as I do, Bessie the maid goes to the store and a delegation of women call to interview me. I go to the door with cream all over my face and my head wrapped up in a towel and they come in and there I am." Mitchell's apartment, "The Dump" on Peachtree, is now the Margaret Mitchell House and Museum.
Joel Chandler Harris's Uncle Remus: His Songs and His Sayings became a global phenomenon and the basis for the "lost" Disney movie, Song of the South. Today, his Atlanta home, The Wren's Nest, continues its tradition as the city's oldest house museum, opened in 1913 with the support of Andrew Carnegie and President Theodore Roosevelt.
Blairsville: Byron Herbert Reece
Reece's 9.3 acre farm has recently undergone an extensive preservation effort by the Byron Herbert Reece Society. Guests are invited to explore his life and love of Appalachia through interactive exhibits and Mulberry Hall, his private retreat on the property.
Clayton: Lillian Smith
When Lillian Smith moved to Clayton, the plight of poor blacks and poor whites compelled her to write. She co-authored an editorial in a 1942 issue of South Today – a magazine she originated and published – that denounced segregation and declared that blacks should receive equal treatment in society and under the law. Her first novel Strange Fruit told the story of a bi-racial love affair in small town Georgia. The book was banned in a month after its publication, and the U.S. Postal Service refused to ship it until Eleanor Roosevelt intervened and convinced her husband to lift the mail ban.
Columbus: Carson McCullers
McCullers had written her first short story, Sucker, by sixteen. At twenty-three, she published her first novel, The Heart is a Lonely Hunter, and her hometown of Columbus is undeniably a character. Nearby Fort Benning plays an unidentified role in her second novel, Reflections in a Golden Eye.
Milledgeville: Alice Walker and Flannery O'Connor
The eighth child of sharecroppers, Alice Walker was born in Eatonton near Milledgeville, the last hometown of Flannery O'Connor. Walker wrote of a pilgrimage with her mother in 1974 to Andalusia Farm, "(the peacocks) lifted their splendid tails for our edification. One peacock is so involved in the presentation of his masterpiece he does not allow us to move the car until he finishes with his show." When Alice commented that the Farm's peacocks were inspiring, even while blocking the car, her mother Minnie Lou said, "Yes, and they'll eat up every bloom you have, if you don't watch out."
Andalusia Farm is opened for tours and features the grounds and the main house much as Flannery and her mother Regina left it.
Moreland: Erskine Caldwell
Erskine Caldwell was born in a simple wooden house near Moreland on December 17, 1903. The house has been moved to Moreland's town square where it is now a museum and the centerpiece of a friendly southern town that the author of God's Little Acre and Tobacco Road understood best: a crossroads of farms, churches and general stores.
Moreland was also the home of Southern comedian Lewis Grizzard, who died in 1994 at age 48.
Savannah: Flannery O'Connor
The setting of Midnight in the Garden of Good and Evil was also the childhood home of Flannery O'Connor. Located at 207 East Charlton Street in the heart of Savannah, it is open to visitors and includes her baby carriage, cradle, and bedroom furniture. As a child in the home, she was an unforgiving literary critic. For Alice's Adventures in Wonderland, she skewered Lewis Carroll with a succinct review: "Awful. I wouldn't read this book."
EVENTS
Every two years, Trailfest takes place from February to May and is the only tri-state literary festival in the United States. More information can be found by visiting the Southern Literary Trail's website.
***All photographs and some text in this article are courtesy of the Southern Literary Trail, a joint project sponsored by the Mississippi Humanities Council, the Mississippi Division of Tourism, the Alabama Humanities Foundation, the Georgia Humanities Council, and the Alabama State Council on the Arts.***
____________________
Like chattin' up other readers and keeping track of your books on Goodreads? So do we! Come give us a follow.