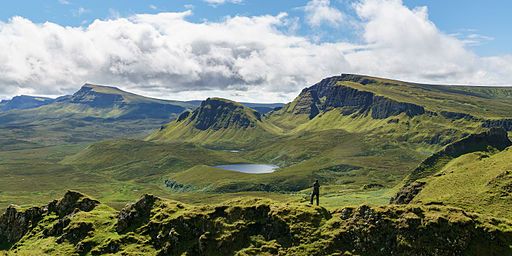 This content contains affiliate links. When you buy through these links, we may earn an affiliate commission.
I'm going to Scotland this month, and I could not be more excited because it's my favourite place on earth. (So far! I haven't been everywhere.) And one of the best things about Scotland is its rich literary history. The breathtaking scenery and fascinating history have inspired writers for hundreds of years. There are almost too many literary destinations in Scotland to choose from.
I did what I could in one post. The route described below is a rough clockwise circle around Scotland that starts and ends in Edinburgh. (In other words, a dream vacation!) Without further ado, here are some of the best literary destinations in Scotland.
EDINBURGH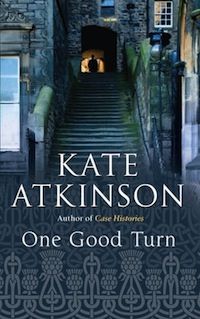 Edinburgh was the world's first UNESCO City of Literature, so there's a lot for a literature lover to do. Plan to be there during the last three weeks of August for the Edinburgh International Book Festival, the biggest literary event in the world. According to its website, the Book Festival "welcomes around 1000 authors in over 800 events for adults and children each year." If your favourite author has a new book coming out this year, chances are they'll be at the festival. (August in general is festival season for Edinburgh, with the Fringe, the world's largest arts festival, leading the way. Note that the city will be very busy!) The Festival is also the setting for One Good Turn by Kate Atkinson, in which private investigator Jackson Brodie attends his girlfriend's play and—of course—gets mixed up in murder.
Make sure you visit
the Writers' Museum
, a small museum in a unique building just off the Royal Mile. It's devoted to three of Scotland's most famous writers: Robbie Burns, Robert Louis Stevenson, and Sir Walter Scott. Near the train station, Waverley (named after a Scott novel), there's even a large monument dedicated to Scott, and you can climb it to see panoramic views over Edinburgh.
Set aside an afternoon for a stroll along Leith Walk, a long street that connects the port area of Leith with the city centre. Leith is the setting for Irvine Welsh's novel Trainspotting (though most of the movie was filmed in Glasgow).
If you're looking for a guided literary tour of the city, you're in luck. The Edinburgh Book Lovers' Tour visits the favourite places of some of Scotland's famous writers, including J.K. Rowling and Ian Rankin. Then there's the Literary Pub Tour, which explores how pubs inspired many Scottish writers. There are even Inspector Rebus tours in honour of Rankin's famous detective, as well as guided Harry Potter tours.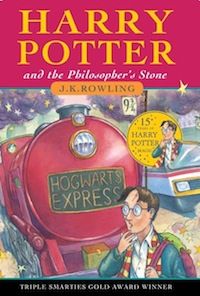 Speaking of The Boy Who Lived, Harry Potter fans should make a few other stops in Edinburgh. First, check out The Elephant House, a cafe where Rowling wrote most of her early novels. Then, head to Greyfriars Kirkyard, a cool old graveyard where one Thomas Riddell is buried. He's said to be the inspiration for Tom Riddle, aka Voldemort. If you want more Harry Potter destinations in Scotland, you'll find them right here.
THE BORDERS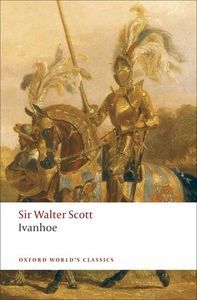 Leaving Edinburgh and heading south, you'll find yourself in the Borders. This area between the England-Scotland border was hotly contested for hundreds of years. Read all about this history in Graham Robb's recent work of non-fiction, The Debatable Land. Now, most of the Borders are part of Scotland and home to an incredible number of old castles. Stop at the museum Abbotsford House, the home where Scott wrote many of his novels.
Heading west, make time for a visit to Wigtown, Scotland's "National Book Town," which boasts tons of bookshops and its own literary festival.
Burns was also from this area, so visit his birthplace and the cottage he lived in before heading north to…
GLASGOW AND AREA
Stop by Glasgow Cathedral, the setting for a scene in Scott's
Rob Roy
and a major inspiration for Alasdair Gray when he was writing
Lanark
. The cemetery next door, the Victorian Necropolis, also features in
Lanark
.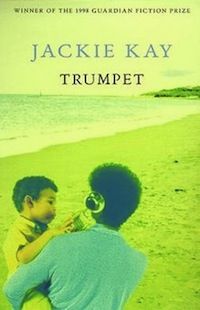 Make time for a concert at Barrowland Ballroom, an Glasgow event venue that is an important setting in Jackie Kay's Trumpet. And wander the city's West End, also explored in Leela Soma's Bombay Baby.
Before you leave the city, stop by one of its other beautiful churches and imagine what it might be like to broadcast a radio show from inside an abandoned one, just like the characters in Suhayl Saadi's Psychoraag.
Then, head north out of Glasgow to Loch Katrine, the setting for Scott's poem The Lady of the Lake. With the famous Loch Lomond nearby, this area of Scotland is home to some of the most stunning scenery in the country.
THE HEBRIDES AND WEST COAST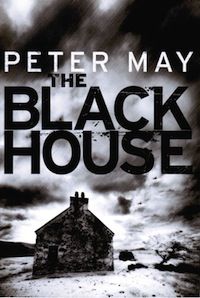 Contemporary Scottish literature is full of crime novels, many of which take place around the Hebrides. The Hebrides are a chain of islands off the west coast of Scotland, divided into two groups, the Inner Hebrides and Outer Hebrides. Peter May's Lewis trilogy, composed of The Blackhouse, The Lewis Man, and The Chessmen, are set on and around the Isle of Lewis. There's plenty to see on the island, including standing stones and a Victorian-era castle, but save room for a meal at Mcneil's Pub in Stornoway, visited by a character in The Blackhouse.
Sarah Main's The House Between Tides is also set in the Hebrides, on a tidal island connected to the mainland by a causeway. If you have time, you can visit two tidal islands in the Hebrides: Oronsay and Baleshare.
And finally, head to the largest island in the Inner Hebrides, the Isle of Skye. The beauty of the island has been captured in novels like Jessica Brockmole's Letters from Skye and Virginia Woolf's To the Lighthouse.
Back on the mainland, take the road known as Bealach na Ba near Applecross—the setting for Graeme Macrae Burnet's bleak novel His Bloody Project. Admire the views and feel glad that you don't live the life of a 19th-century crofter before heading northeast to…
INVERNESS AND NORTH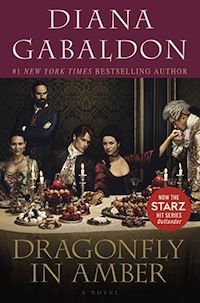 Diana Gabaldon's Outlander opens with Claire and Frank's ill-fated second honeymoon in Inverness. Start off in the city and imagine what it might have been like in the 1940s (or 1740s). Though there are no nearby standing stones quite like the ones Claire uses to send herself back in time, you could check out Clava Cairns, a prehistoric burial ground featuring many graves and smaller standing stones. Head east to the area where the Battle of Culloden took place. This decisive battle in the failed 1745 Jacobite uprising against the English has been referenced in fiction like Gabaldon's Dragonfly in Amber and Scott's Waverley.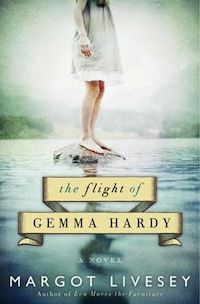 If you have time for a trip up to the Orkneys, a chain of islands at the very north of Scotland, I'm jealous. I've been dying to go there ever since I read The Flight of Gemma Hardy, Margot Livesey's retelling of Jane Eyre. Set partially on a small Orkney island, the novel brings to life the stunning scenery of the area.
When you're tired of looking at the ocean, head to St. Magnus Cathedral in Kirkwall. Magnus, a novel by George Mackay Brown, is about the life of this saint.
EAST COAST
Now it's time to head east from the Inverness area. Ever wondered where Bram Stoker got the inspiration for
Dracula
? It was Scotland's Slains Castle, a ruined castle perched on a cliff just north of Aberdeen. He wrote the novel while a guest at the Kilmarnock Arms Hotel (still a working hotel) in nearby Cruden Bay. Slains Castle is also the setting of Susanna Kearsley's historical romance
The Winter Sea
.
And on your way back down to Edinburgh, you can stop in a few more places. First up is J.M. Barrie's birthplace, Kirriemuir. The Peter Pan author was born in a traditional weavers' cottage, which meant the family lived upstairs and the ground floor was reserved for the loom.
Next, head to the Beatrix Potter Exhibition and Gardens in Dunkeld. As a child, Potter spent summers in this area of Scotland. Finally, return to Edinburgh by train along the Forth Bridge across the Firth of Forth, an iconic bridge that was featured in John Buchan's The Thirty-Nine Steps.
Sadly, it's time to go home—but you'll definitely want to come back and hit all the literary destinations in Scotland that you missed this time around!