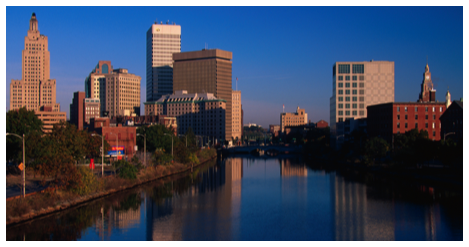 I got to spend a long weekend in Providence, Rhode Island this month, and frankly, a long weekend wasn't enough. I quickly fell in love with the small city. Being from the midwest and having spent time in Texas, I'm so used to places being spread out and far apart; that isn't the case in the northeast. And one of the benefits of a compact city? You can put in a lot of easy mileage visiting bookish place after bookish place, even if you don't have a whole lot of time.
Bookstores
There are so many used bookstores peppering the streets of Providence, and each one has such a different vibe. You could easily spend a long weekend only visiting used bookstores and walk away with a really sorry bank account.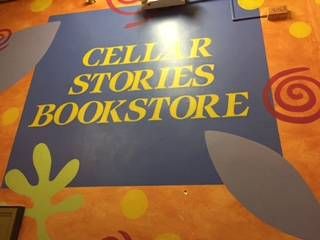 Cellar Stories on 111 Mathewson calls itself the largest used and rare books store in the state. Despite the name of the store, Cellar Stories is actually located up a set of stairs, and it's the kind of place you could lose many days inside and never feel sad about it. It's packed from floor to ceiling, quite literally, with used, hard-to-find, and rare books. They're quite well organized, too — if you love genre fiction, you can find your favorite styles pretty fast, and the same goes for formats. They have a lot of comics and graphic novels, pulled out in a way that makes them easy to peruse.
Located at 240 Westminster — about two blocks from Cellar Stories — is Symposium Books. Symposium has a neat mix of new and used books available, with a lot of the mid-list and backlist titles that can be harder to find in a chain bookstore. Maybe most impressive is their huge collection of New York Review Books classics, which are color arranged on the shelf:
The visual delight alone makes this a shop worth a visit. Bonus points for a nice graphic novel collection.
Though I didn't get a chance to visit it myself, Paper Nautilus Books came to me highly recommended, so it's a shop on my to-visit list next time I get to town. The shop is located near Brown University and the Rhode Island School of Design, so they carry a lot of scholarly books and art books, in addition to the rest of their collection. They also carry new and used books.
Finally, Books on the Square, located at 471 Angell Street is a huge indie bookstore. In addition to having a ton of books, they offer up a number of events, ranging from author visits to a queer book club.
Libraries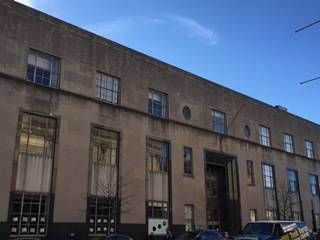 Located a very easy walk from Cellar Stories is the Providence Public Library's main branch. It's a huge building, and though I didn't get the chance to spend a lot of time inside, it was welcoming, uncramped, and felt like a nice place one could spend a few hours, especially if visiting from out of town. Like many large city libraries, there are exhibitions to check out, as well as events worth attending.
Book lovers who drool over old-school, long-time libraries cannot miss the opportunity to wander around The Providence Athenaeum. This library is a private, member-supported institution that's been in the city for over 200 years. The facility is free and open to the public, as are many of the events that occur, but since it is a private, subscription library — a thing that's very rare to see anymore and itself a neat thing — checkouts are only for fee-paying members. But with a building and stacks that look like this, you can probably get your fill. Dream library or dream library?
The Atheneum does tours of the facility, their Children's Library, and has all kinds of art and historical treasures to enjoy.
Of course, when you're in a city that has well-known and highly reputable universities, you would do well to take a peek inside them. Don't miss the Fleet Library and its stunning design at RISD or the wide range of general and subject-specific libraries at Brown (do note they may have differing rules about public visits and/or tours, so check beforehand).
Other Tour Stops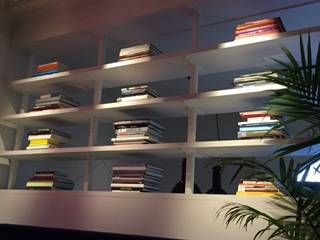 While I was in town, I stayed at The Dean Hotel. It's a neat place with a great vibe, but one of the most enjoyable parts of the stay was the small design library they have right inside the hotel. It's their version of a lobby, and since it's connected to Bolt Coffee, anyone can hop in for a drink and enjoy the selection of magazines or books lining the shelf. Or, you could grab yourself a coffee and dig into the books you've likely picked up in your bookstore tour.
Did you know that Providence was home to horror/fantasy writer HP Lovecraft? Not only was it the place Lovecraft called home, but fans can take a nice walk through all of the places important in and to his life and work. Check it out.