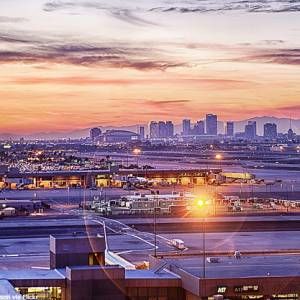 "There's no culture here."
I've heard this line repeated by way too many people in the eight years I've lived in Phoenix. I'm not sure at what point in our cultural narrative this became something that was clever or hip to say, but there it is, with transplants and locals alike: "There's no culture here."
And then I just have to shake my head and start my laundry list of items.
Phoenix may not have the same deeply embedded cultures of Manhattan or Seattle, but what we've got is pretty damn exciting. Instead of well-worn cultural ideas and places to be (or places to be seen), Phoenix's culture is still this bright, shiny new thing that is raw and lovely in its own right.
The folks creating this culture (I'll note, not the same people bemoaning the lack of it) are doing amazing things, whether that be in technology or photography or food or music or–what I'm obviously most interested in–books.
Bookstores
Since there are soooo many bookstores in the various cities that make up the Phoenix metropolitan area, I've focused on those who are truly doing something unique by creating a community around them. I've certainly missed some. Let me know about them in the comments.
Changing Hands Bookstore is one of the largest independent bookstores in the Valley. It's where you'll see some of the most note-worthy authors, like Anne Rice or A.S. King later this month. They now have two locations (the original in Tempe and a new one in Phoenix). As part of their IndieGoGo campaign to launch the Phoenix bookstore, they also opened the First Draft Book Bar. Books and beers. Be still my heart.
Just over in Scottsdale, you'll find another gem of a bookstore. Poisoned Pen hosts over 200 author events a year and prides itself on providing signed copies and first editions to local book lovers. They specialize in mysteries and thrillers, but also stock many other forms of fiction. To help encourage even more of that literary Phoenix community, the store founders formed Poisoned Pen Press, an independent mystery publisher.
Bookmans Entertainment Exchange is bad for your credit card, but it's a damn fun place to be. Bookmans buys, sells, and trades all kinds of used books, as well as movies, music, and games. The staff is fun and laid-back. The company is constantly giving back to the Phoenix community through sponsorships, donation drives, and animal adoption events (LOVE). They've got two locations in the Valley, four in Tucson, and one in Flagstaff.
Aside from the bigger bookstores in Phoenix, you've also got the quirky Lawn Gnome Publishing & Bookstore in downtown Phoenix, the sweet and affordable Dog-Eared Pages in north Phoenix, and the cozy Old Town Books in Tempe.
For comics, head on over to All About Books and Comics in downtown Phoenix for the incredibly nice and helpful staff. Or, if you're in the Mesa area, Gotham City Comics has a great staff, a fantastic line-up of comics, and the best part, a full calendar of geeky events.
Bookish events
Speaking of events, Phoenix has got a few of those as well.
Perhaps the VNSA Book Sale that sells over a half million books over two days every February? Bring a shopping cart, some tennis shoes, and like maybe $10. The book sale is massive, but everything is absurdly reasonable (most books start at a buck, and everything is half-off on Sunday). Even so, the sale has raised over $7 million for local charities over the years.
The 2014 Phoenix Comicon brought over 75,000 fans to downtown Phoenix and featured authors like Patrick Rothfuss, Jim Butcher, and Charlaine Harris. Comic book royalty Stan Lee and Don Rosa were also in attendance. (And obviously Nathan Fillion was there among others, because is it really a Con without a Fillion involved?)
Phoenix authors can find writing support and instruction at the Desert Nights, Rising Stars Writers Conference that takes place every year at Arizona State University. The conference covers genres ranging from YA to sci-fi to short fiction.
What Phoenix literary events or places did I miss?
Save