This content contains affiliate links. When you buy through these links, we may earn an affiliate commission.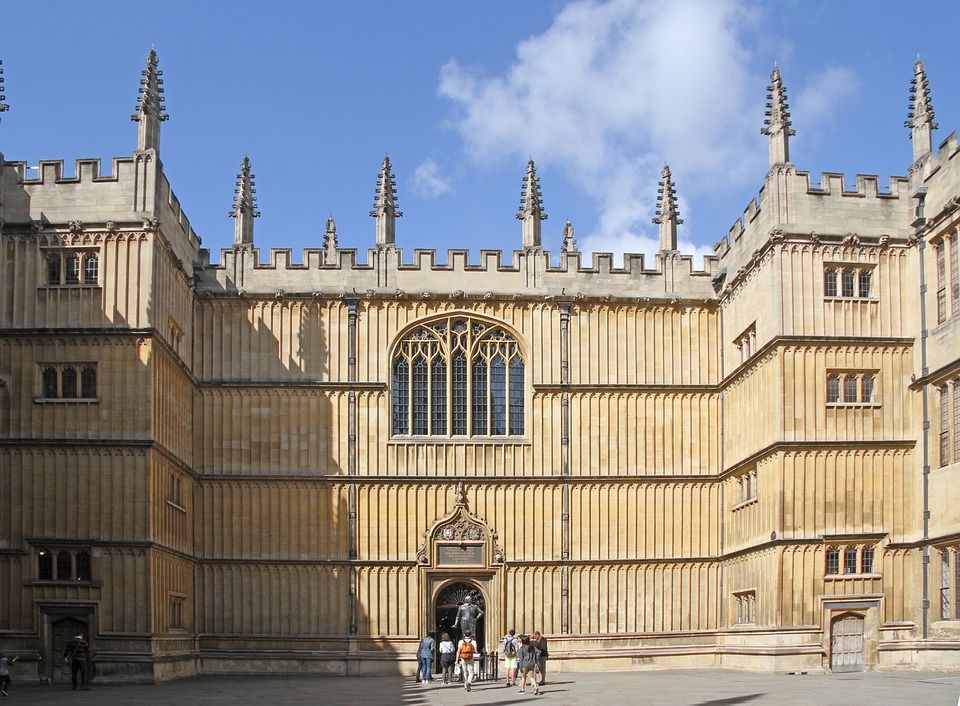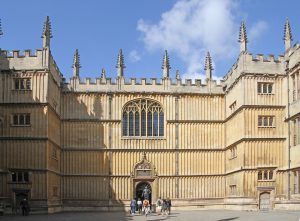 It's difficult to write about Oxford and literature without it getting cliche. There have already been so many pieces about the dreaming spires, the Brideshead colleges, Tolkein and CS Lewis sharing stories over a pint, Lyra Belaqua scrambling over rooftops or running through the Covered Market. And, to be fair, those stories make up part of the magic of Oxford. I've spent my fair share of time looking at the Inklings' pictures in the Eagle and Child pub, walking the alleys of Lyra's Oxford, or shuffling around Christ Church dining hall to see the place where Harry Potter was sorted into Gryffindor.* Oxford is a magical place for readers because of these stories – but also because these stories are only the first page of the thick volume of tales that Oxford has to offer.
The Story Museum
If you're a book-lover visiting Oxford, then as well as Blackwell's and the Bodleian, you should make a visit to the old post office building that now houses The Story Museum. Step through the door underneath two lanterns with 'Speak Friend and Enter' printed on their sides, and you'll find yourself in a place dedicated to the magic of children's stories. The Story Museum is split into several different galleries, each with interactive, ever-changing exhibitions that bring stories alive. In the past, they've had an exhibit on animals in stories, where you can find your rat name in a rubbish heap inspired by Terry Pratchett's The Amazing Maurice and his Educated Rodents or walk through a Russian forest with the wolves of The Wolf Wilder. They've opened up the old post office vault, with an exhibit where you can pick up the first half of a story in a locker outside, and search lockboxes inside the vault until you find the ending. In one room, there's a reconstructed pirate ship deck to commemorate Treasure Island – and if you carry on past it, you'll find a wardrobe door, where you can push your way through some fur coats and make your way to…well, that would be telling. And if you visit in summer, you might catch the annual celebrations of Alice's Day, a city-wide party dedicated to Alice's Adventures in Wonderland, with a whole host of nonsense events that will make you feel like you're in Looking-Glass Land, from storytelling to a real-life Caucus Race.
Spoken Word in Oxford
Alice's Day isn't the only time of year in Oxford that stories leap off the page and out into the world. There are many storytelling events all around the city. My favourite was the, sadly, now-defunct Quiltbag Cabaret, an LGBTQI+ arts and performance night that used to run in the bright and eclectic district of East Oxford. At Quiltbag Cabaret, I saw queer feminist burlesque group Lashings of Ginger Beer Time do comedy sketches, and heard Bridget Minamore perform her straight-from-the-gut poetry. And although Quiltbag may be gone, storytelling in Oxford lives on, with spoken word nights like Hammer and Tongue or Sparky's New Moon. Blackwell's bookshop even has its own open mic night, where people can perform their own stories against a backdrop of bookshelves.
Poems, Comics and Community
As you might have guessed, Oxford, despite its traditionalist reputation, has a strong grassroots community who want to make stories and literature accessible to all. The Oxford Poetry Library is a pedal-powered powerhouse that aims to bring poetry to everyone, taking pamphlets and zines all around the city. (They also sell feminist poetry badges, just in case you fancied sprucing up your backpack). If you're a comics fan, Oxford is home to The Phoenix, a weekly comic which I can guarantee is just as good a read for adults as it is for children – there are stories there for everyone, including some word-free comic strips for people who find reading difficult, or who haven't learned yet.
Living in Oxford helped me learn to love books – the old and the new, the traditional and the unorthodox. Whenever I walk through the city, I'm aware of all the stories that have already unfolded in these streets – and all the stories yet to come. Whether your preference is novels, poems, comics or spoken word, Oxford has something for the story-lover in you.
*or at least, the place that provided the inspiration for the set. As the porters will happily tell you, no actual filming took place in the dining hall, although the stairs outside and the cloisters around the quad did make an appearance in the films.
For more literary tourism that poetry fans will love, check out A Legacy of Poetry in Buffalo, New York. Or you read about a different kind of spoken word with What Makes a Great (and Bad) Library Story Time.