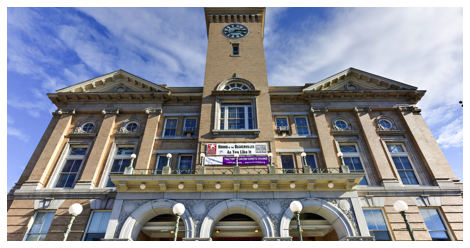 When I was accepted to graduate school in Vermont, the reaction I received from a number of people was something along the lines of, "Vermont! Such a literary state." This pleased me greatly, and Book Riot has certainly covered Vermont's general literary-ness in the past. But since I spent a great deal of time in Montpelier specifically, and it's one of my favorite places, I think a closer look is warranted.
Montpelier is the smallest state capital in the country, but it is not short on charm. Downtown is full of historic buildings and fun shops, great restaurants, pocket parks and perfectly situated benches that make for excellent outdoor reading and people watching. It also has many excellent, Instagram-worthy views of the surrounding green hills and tons of great architecture that makes it a fun place to explore.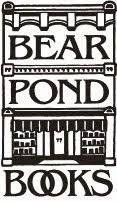 Bear Pond Books, 77 Main Street
In nice weather, Bear Pond Books puts out tables of bargain books outside their adorable storefront that work as a highly effective siren call to book lovers everywhere. It only gets better inside. Bear Pond is on the smaller side, but they make very efficient use of their space. The creaky wooden floors and tall stacks make you feel like you might stumble upon a secret passage somewhere. They carry a wide range of genres and subjects, in addition to a large stationery section and excellent bookish gear and sidelines (the Bear Pond Books t-shirts are hard to resist!). The sunny second level is all children's books, from picture books to YA, and it is also home to a tortoise named Veruca. The stock is mostly new, but you can identify some excellent used books (always in great condition!) nestled on the shelves by little blue stickers on the spines.
The Book Garden, 50 State St.
Just a couple of blocks from Bear Pond is another great independent bookstore. While the stock is predominantly nonfiction, they also carry an impressive selection of graphic novels, both for adults and kids—the best I've ever seen in any independent bookstore. I was able to stock up on some favorite series and I discovered a lot of great new books. The Book Garden also sells games and hosts gaming events. Honestly, what's not to love about a town with two indie bookstores?
Vermont College of Fine Arts, 36 College Street
About a five minute walk from downtown (and up a very large hill) is the historic campus of Vermont College of Fine Arts, my alma mater. Because the college is home to many graduate fine arts programs, there's a good chance that if you check the events calendar, you'll find a bookish event that's open to the public. Recent author events include readings and signings with Alison Bechdel and Maggie Stiefvater. VCFA is also the home of the Vermont Book Award, and each September they host a gala to announce the winner of the award. If you're going to be in town that week, you can purchase tickets and attend the event!
Even if you can't catch an event while you're in Montpelier, the campus is very pretty and feels like something out of The Dead Poet's Society. You can pick up a self-guided walking tour pamphlet in the bookstore on the first floor of College Hall, and soak up the literary vibe by walking around the campus green, which also serves as a public park.
Libraries
Montpelier boasts two libraries in cool historic buildings. The Kellogg-Hubbard Library is the city's public library, and it's housed in a very cool 19th century building on Main Street, just on the edge of downtown. Gary Library was built in 1934 and is a part of the Vermont College of Fine Arts campus. Because it serves the college, it's open by appointment only during non-residency periods, but it's still a beautiful little building and worth walking by.
Montpelier has a really fun, creative vibe that just makes me so happy every time I visit. I recommend rounding out your bookish trip with visits to the gold-domed capitol building, the Skinny Pancake for crepes, Morse Farm Sugarworks for a maple creemee (maple flavored soft-serve for those not in the know). If you need more ice cream, the Ben and Jerry's factory is just a short-ish drive away, and they offer factory tours with samples. (And for those of you protesting that ice cream isn't bookish, I give you this book and ice cream pairing guide.) Is there anything I've missed? Share in the comments!