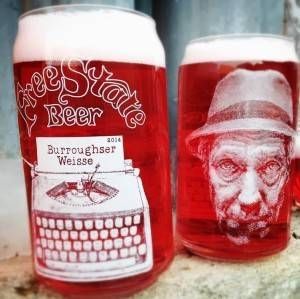 I moved to Kansas for love five years ago. Little was I expecting Lawrence's legendary local arts scene, which came as a complete and welcome shock. Besides the quirky annual Art Car Parade and Busker Fest, tons of cool literary events go on around town all year long.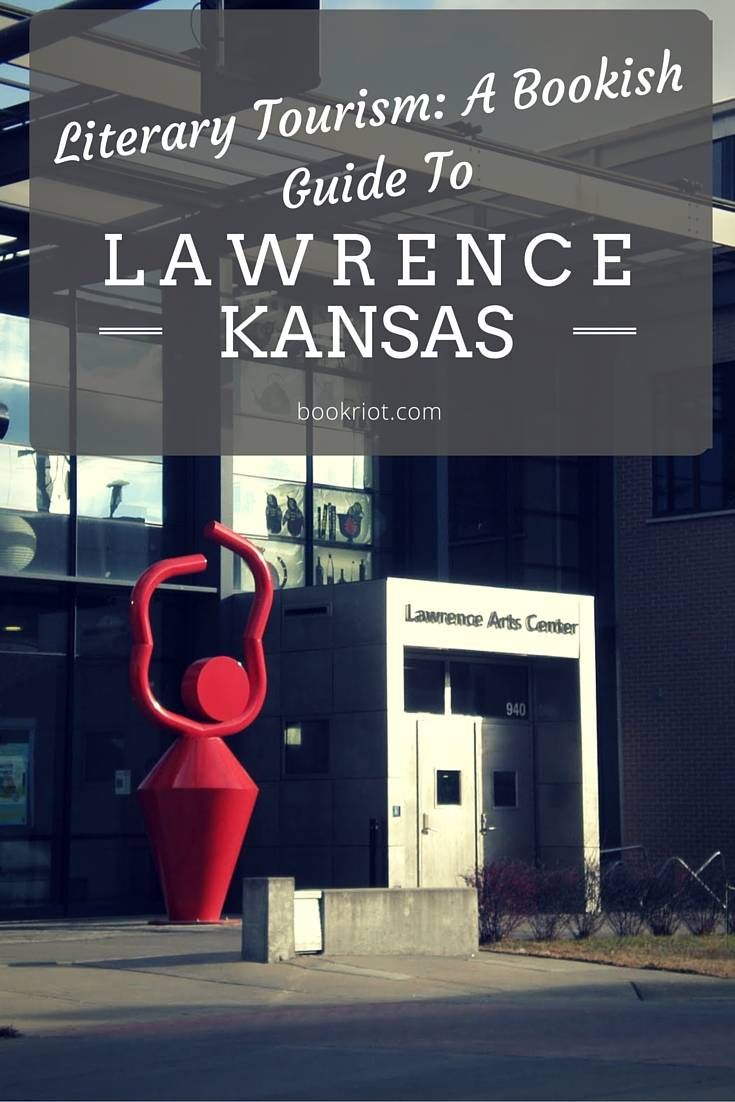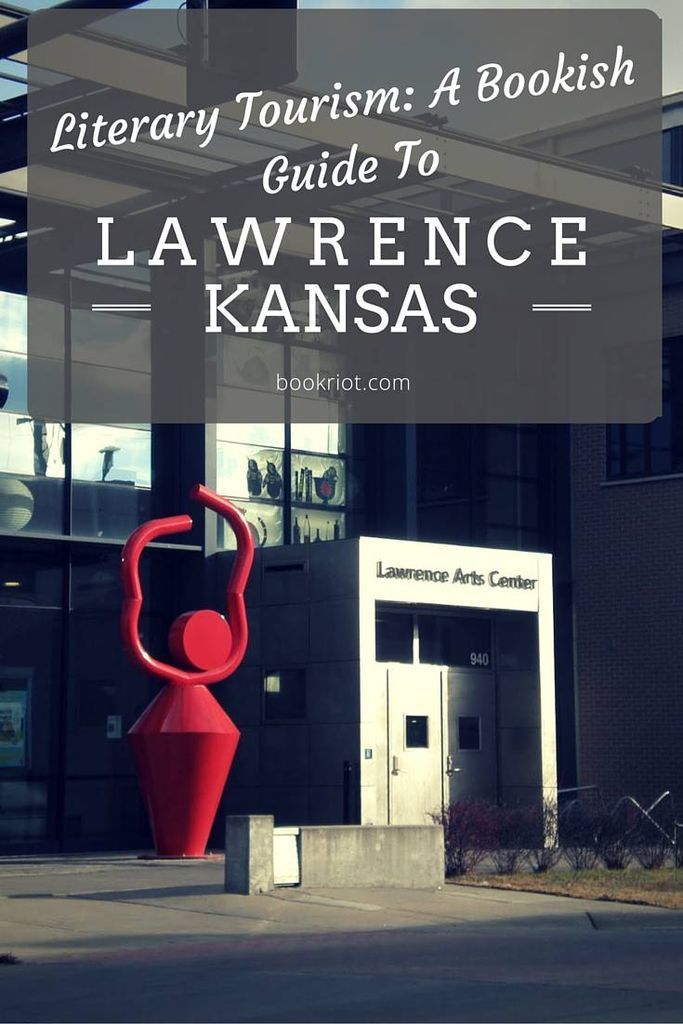 (And over half of Book Riot's full-time staff have lived in Lawrence at one time or another, too. How could it get any more literary than that?)
Here are some of my very favorite local bookish happenings. Come visit us and check 'em out.
William Burroughs House

In 1981, William Burroughs' boyfriend lured him to Lawrence, KS, to get him away from the drugs and drama of New York City life. Today you can visit his remote bungalow at 1927 Learnard Avenue (
check out the photo gallery
). Burroughs spent the last 16 years of his life in Lawrence, forever putting his stamp on the local scene and bringing through visitors like Allen Ginsberg, Norman Mailer, Hunter S. Thompson, Timothy Leary, Patti Smith, and Kurt Cobain. He would have turned 100 this year, and
the city celebrated
with exhibits, events, and even
a beer brewed in his honor
by Free State Brewery.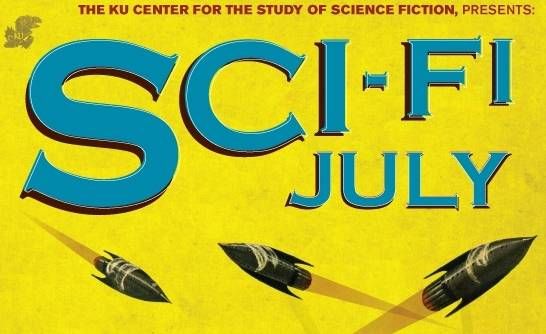 The Campbell Conference
The University of Kansas has a pretty rockin' Gunn Center for the Study of Science Fiction, and the annual Campbell Conference is its premier event. Usually held in June or July, organizers present the Campbell Award and bring in lots of professional and amateur speculative fiction authors, round table discussions, and book signings. The Gunn Center has a lecture series, too, and has been key in bringing in sweet authors like Max Brooks and Cory Doctorow for public events.
Nerd Nite Lawrence
Do you have a Nerd Nite in your town? Lawrence does, and it's bananas fun. Described as "TED talks with spirits and small bites," anywhere from 60 – 100 local "nerds" gather at a bar once a month to hear three mini-lectures from smarty pants townies on the subjects they're passionate about. While Nerd Nite Lawrence isn't exclusively literary, it's seen its fair share of goofy PowerPoints on Ray Bradbury, William Faulkner, Cormac McCarthy, Flannery O'Connor, Marilynne Robinson, Daniel Woodrell, Sam Shepard, Charles Portis, Diane Williams, Christopher Isherwood, Timothy Egan, and comics. And you'll probably bump into the good folks of…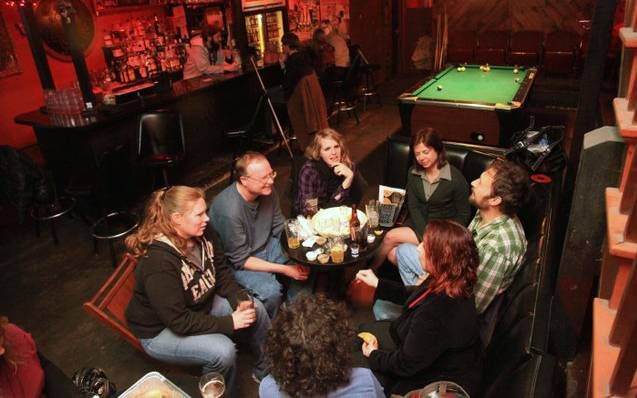 PBR Book Club
If you like beer with your books, PBR Book Club is the local hangout for you. This co-ed group of 20 or so gets together at a downtown bar once a month to drink cheap beer and have irreverent discussions about books like Americanah, Underworld, Ready Player One, 2666, Cloud Atlas, The Goldfinch, and 1Q84. There are beer coozies, too. (And they secretly don't mind if you drink good beer.)
Downtown Bookstore Culture
Downtown Lawrence hosts a constellation of three indie bookstores, a comic shop, a public library, and a used bookstore all within three blocks of each other, right near 7th & Massachusetts Streets. Not bad for a town of 90,000. The Raven has a cool Big Tent reading series that brings in three indie authors each month to strut their stuff, and it's easy to lose track of time in the stacks at Astrokitty Comics and The Dusty Bookshelf, too. Signs of Life skews inspirational and Christian, and has the biggest best space for reading quietly over coffee. For children's books, you can't beat The Toy Store's huge second floor collection. Or how about a local 'zine from the cool kids at Wonder Fair Gallery?
Meanwhile, no one can wait for the fancy new Lawrence Public Library to reopen downtown this summer. Local librarians will keep bringing in awesome authors like Marilynne Robinson, Tony Horwitz, Daniel Woodrell, Candice Millard, and Maggie Stiefvater, but in a big new beautiful space with a free music recording studio, coffee shop, comfy reading nooks, gallery spaces, and a grassy outdoor performance plaza.
Best yet: no one would be surprised if you bumped into local authors Patricia Lockwood, Laura Moriarty, Mary O'Connell, Tessa Gratton, or maybe even Sara Paretsky while trekking from one downtown bookish destination to another.
Langston Hughes Legacy
Langston Hughes was born in 1902 and lived in Lawrence during his formative childhood years from 1903-1915. The City of Lawrence's motto is taken from a Hughes poem — "We have tomorrow / Bright before us / Like a flame… " — and is on a plaque outside City Hall. Visit Watkins Museum of History in downtown Lawrence to see a small exhibit on Langston Hughes' legacy in Lawrence.
University of Kansas
A vibrant university goes hand in hand with a vibrant literary culture. Here are a few of the most wonderful bookish things about KU:
Lawrence Arts Center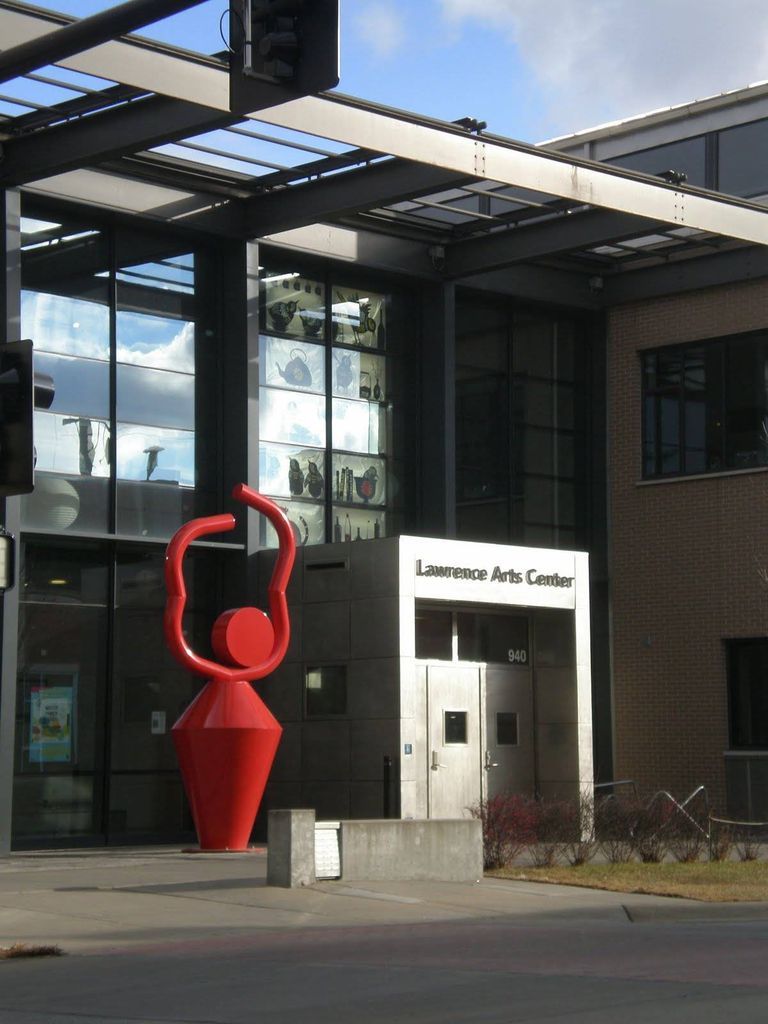 Lawrence is lucky to have a local arts center that supports not just visual arts, but also dramatic arts, music, film, literature, and beyond. LAC hosts a monthly themed story slam à la The Moth; they curate a Poetry off the Page series each spring that's been known to involve gorilla suits and poetry mailboxes; and they've recently brought in literary crossovers John Waters and Marc Maron for public events.
Most excitingly of all, Lawrence Arts Center just won a half million dollar grant from ArtPlace America for a new downtown arts corridor just east of Massachusetts Street. The project will embed public art in the streetscape, emphasizing "human-scale, walkability, inter-modal paths, natural elements and images and ideas of people who live and work in the neighborhood." COOL.
Places To Read
Want nothing more than a quiet place to read? Try South Park on a warm May day, Potter Lake in view of the Campanile, The Bourgeois Pig, the overlook at Clinton Lake, or a neighborhood porch.
Save