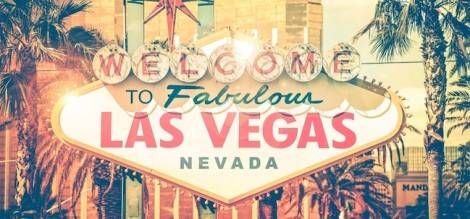 It's not only strip clubs and gambling in Las Vegas. Promise.
Also, if you've only read about Las Vegas in books, it's not only the drug-addled craze of Fear and Loathing in Las Vegas or the–not drug-addled, but similarly crazed–Las Vegas in The Stand.
I'd say instead that one of the truest depictions of Vegas was in Donna Tartt's The Goldfinch. Tartt found a way to show how the excesses of that city are somehow muted against the wide desert and mountains that surround it.
And somewhere within that place of extremes, there are also books.
Bookstores
Voted one of the best used bookstores in Las Vegas, Amber Unicorn Books is an absolute neighborhood treasure tucked away into a strip mall. The owners have filled up two stores with used mystery, romance, science fiction, fantasy, and general fiction novels. They also have a collection of self-help and art books, as well as cookbooks.
If you want some Vegas excess in your bookstore, leave the neighborhoods and head over to the Palazzo on the Strip. Here you'll find Bauman Rare Books, a 2,300 square-foot gallery showcasing the rarest of the rare. Recent books include a first-edition signed copy of the Catcher in the Rye (for $42,000, ahem) and The Sun Also Rises signed by Hadley, Hemingway's first wife. If you go to the website store, things get crazier: a $160,000 first-edition of On the Origin of Species or a $85,000 first-edition, first issue of Newton's Opticks. Even better for you though, the booksellers in the shop are surprisingly kind, knowledgeable, and happy to allow you to hold some of their treasures. If you do so nicely. (And they also run a really fun blog.)
Some other very honorable mentions for fantastic bookstores in the Vegas area include Dead Poet Books, another fun used bookstore on the west side of town, and the fantastic Alternate Reality Comics near UNLV.
Bookish events
Vegas also hosts a number of bookish events. The largest, the Vegas Valley Book Festival, has been running for 14 years and welcomes over 10,000 attendees each year. This year's event (October 16-18, mark your calendars!) will feature BJ Novak, Sylvia Day, and Aimee Bender.
You can also find tons of events through the Las Vegas-Clark County Library District, including themed children's readings, book clubs, and art exhibitions. They also provide some great information and access to ebooks in their eRead Me Vegas community.
For live open mic poetry, check out the Human Experience at The Beat Coffee House every Monday night.
Books set in Las Vegas
Some of the best books have been set in Vegas, including the aforementioned Fear and Loathing in Las Vegas, The Stand, and The Goldfinch. Other notable mentions include Battleborn, a desperate and beautiful collection of short stories by Claire Vaye Watkins, the fantastical young adult novel The Lightning Thief by Rick Riordan, and The Passage, a novel by Justin Cronin about a world overtaken by government created vampire things. (Let's not dwell on the fact of how many post-apocalyptic books are set in Vegas.)
What did I miss? Any bookstores or events you love in Vegas? Any books I missed?