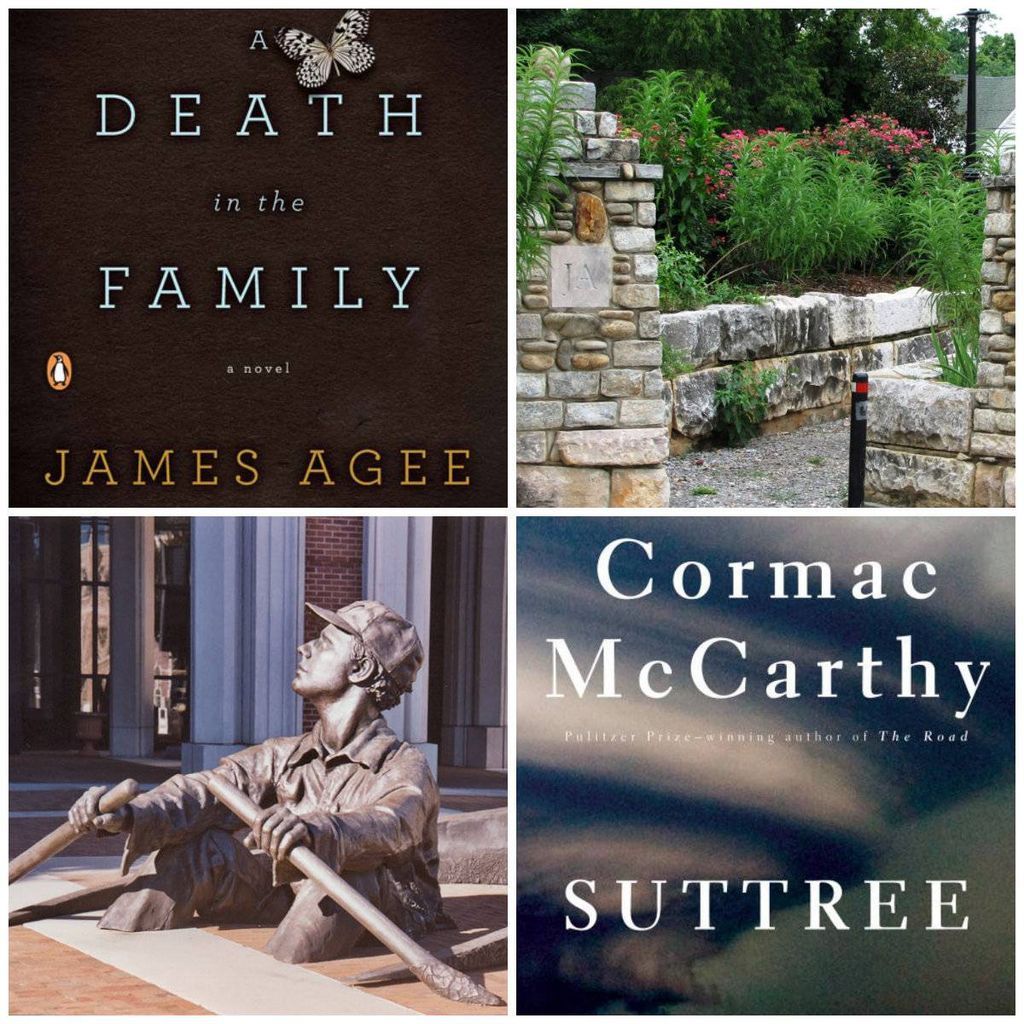 This content contains affiliate links. When you buy through these links, we may earn an affiliate commission.
I'm originally from the foothills of the Great Smoky Mountains, specifically a town called Maryville. It is a thriving metropolis of more than 27,000 people – a number that will seem really big to some of you and quite insignificant to others. Before I relocated to Houston, I'd spent the majority of my life in those hills, moving between Maryville, Knoxville, and Johnson City. It is an area rich in history and culture. There are a few sites of literary significance, too.
Knoxville
Knoxville is the home of the University of Tennessee Vol football team, the Women's Basketball Hall of Fame, and the boyhood homes of two Pulitzer Prize winners. James Agee, perhaps best known as a screenwriter and book critic, wrote a novel called A Death in the Family. It is an autobiographical tale, based on the death of his father while a child living in what is now known as the Fort Sanders area of Knoxville. The street he grew up on now bears his name, and there's a small park in the middle of all those houses in his honor.
A few blocks, and a short trolley ride, away are downtown and the Old City. It is this part of the city that Cormac McCarthy immortalized in his novel Suttree. In front of a banking center on Gay Street, there's a sculpture of a man in a canoe that is said to have been inspired by the title character, one Cornelius Suttree. In his younger days, McCarthy was a regular fixture in those parts. He attended the University of Tennessee, and he often found himself in the bars and restaurants that mark the downtown landscape. If you find yourself there, take a walk through Market Square, where you'll find Union Avenue Books. It's just one of the delightful bookshops that call Knoxville home.
While it's not open to the public, the famous "Body Farm," immortalized in Patricia Cornwell's novel and the Jefferson Bass Body Farm series, is in Knoxville, too. So is Neyland Stadium, under which one could find the anthropology department. There's more than one scene in those books that plays out there.
Sevierville and Townsend
The number one reason to visit East Tennessee is to take advantage of the mountains. My recommendation is to enter the Great Smoky Mountains via the small town of Townsend. It is known as the quiet side of the Smokies, though there was quite a bit of excitement there in the mid-90s. Then, the town was invaded by television crews to film the short-lived series based on Catherine Marshall's novel Christy. It is one of those places where you can really immerse yourself in the world of a book. It just takes a short trip off the main road to find yourself in a world not unlike the one that Christy came to as a young school teacher. To get the full feeling, make the trip north to Del Rio, were ChristyFest is held every year.
If you continue making the drive through the National Park, you'll find yourself in Pigeon Forge, the not at all quiet side. Among other things, it is home to Dollywood. The theme park, owned by Dolly Parton, is a chief source of revenue for The Imagination Library, a program that Parton started to fight against illiteracy in the mountains she has long called home. The park is also home to several world class storytellers and encourages imagination in children of all ages.
Jonesborough
Jonesborough is a very small town that still serves as the county seat for Washington County, TN. It has been visited by presidents and foreign dignitaries, and it once served as the capitol for the short-lived State of Franklin. It is Tennessee's oldest town, and the people who live there work very hard to preserve its traditions. This is most clearly seen at the International Storytelling Center, and every year thousands of people flood the narrow streets to trade stories. It's a fall tradition, and I highly recommend attending it at least once in your life. It's worth the trip.
When you're done with your little road trip through Upper East Tennessee, take Interstate 26 east, over the mountains. You'll end up in Asheville, NC, a city that every bookworm should visit. We'll talk about that later.
Save