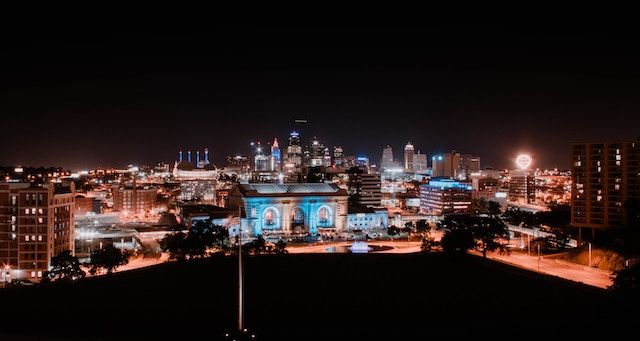 Although I've called Kansas City my home for the last five years, I'll try to stay unbiased when I say that KC is one of the most underrated Midwestern cities. The city is booming right now; new apartment buildings are popping up left and right, the Queer Eye guys decided to hang out here for a while, we have great sports and BBQ and that sweet, midwestern charm. These are all cool things, sure, but what's even cooler is the art community that's always been pretty vibrant here. And I'm not just talking the murals in the Crossroads or our stellar art museums, but we also have some pretty unique literary experiences. The bookworm in me started scoping them out the moment I moved here, and I've narrowed it down to the must-sees of KC's literary scene.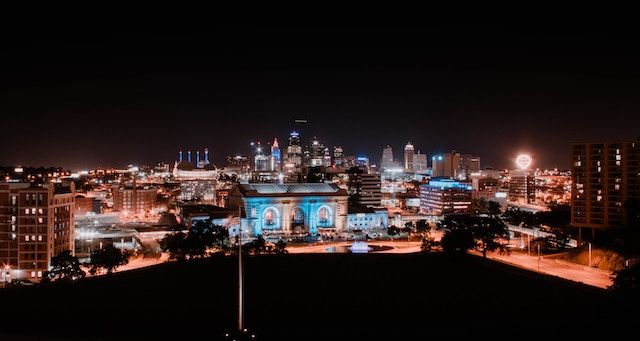 Books, Bites & Beverages
Calling themselves a "boozy bookstore", Our Daily Nada is a Bookstore Cafe combo and an Instagrammers dream; the bright white interior and vintage, yet modern furniture makes the space warm and inviting for anyone wanting to curl into a corner with a good book enjoying some bookish artisan cocktails. A woman-owned and ran establishment, it's clear that there's heart and passion put into the walls of this beautiful space. The book selection, while small, is curated with a purpose. These owners clearly love to read in the same way you do and that makes the space feel even cozier. Visit them on a Story Time night, for KC Poetry on the Move, or one of their many other readings and events!
Stating on their website that they're "A refuge for the thirsty, famished, and inquisitive of Kansas CIty", Afterword is a bookstore/bar/cafe that will entice you the moment you peak into their windows. Floor to ceiling books (all for sale) and unique, vintage furniture compliment the dark wood and cozy vibe of the bar. With staff recommendations, book clubs, writing groups and more, Afterword is a community that takes reading seriously (as everyone should). You'll likely strike of some sort of intellectual conversation with a stranger at the bar or discover something new between the pages of one of their books, all while sipping on a cocktail or beer. Located in the heart of the Crossroads arts district, stop by to find your next read and grab one of their book-themed cocktails (I suggest the Lord of the Brews).
Bookshops & Photo-Ops
Kansas City Public Library (Downtown)
Okay, sure, almost every city has its own public library system, but when I tell you that Kansas City's is actually worth visiting, I mean it. All of the locations provide great library services, but the real star is the Central Library, located in Downtown Kansas City. If anything, just take a look at the outside of the building: it's made to look like giant spines of American classics. If that's not a creative way to hide a parking garage, I don't know what is. Each book that adds up to create this beautiful "bookshelf" is 25 feet high and nine feet wide. A photo-op is necessary. Aside from the outside, the library is pretty spectacular on the inside, too. It's a century-old building with ornate decor, gorgeous moldings, marble columns, and bronze doors. Of course, it's also the library with plenty of reading options and they host a plethora of events throughout the year.
A sweet bookshop nuzzled in Fairway, Kansas, just 10 minutes from the Plaza is exactly what you'd expect (and love!) from a neighborhood book shop. Personal and warm, you can find almost anything there (and if you can't, they'll order it for you!). With more than 300+ author events in a year, they host tons of readings from big-name authors as well as local KC natives. A staple in the Kansas City community since 1975, it's now considered one of the leading Independent Booksellers in America. They provide complimentary gift wrapping (how cute!) and can ship all over the world. With a staff that treats you like you've been shopping there your whole life and could tell you just about anything when it comes to literature, it's worth stopping in and seeing a prime example of how independent bookstores stay alive.
A staple of the West 39th St. neighborhood since 1997, Prospero's is a used books wonderland. Aside from the seemingly endless bookshelves, this place is just cool. Personal quirks, multiple levels, and a funky basement with walls you can write on, this is way more than just a bookstore. The selection of books is eclectic and all-encompassing; you could get lost in these shelves and end of leaving with an armful of books you didn't even know existed. What I love most about Prospero's is that you will never be able to go in there thinking, "I know exactly what book I'm getting today". It's a step away from that uber-consumerist perspective and an adventure into spontaneity and the joy of finding a new (used) book.