This is a guest post from Caroline Swicegood. Caroline is an American writer and educator living in Istanbul, Turkey. She has an MFA in creative writing from North Carolina State University and her fiction and nonfiction has appeared in over a dozen literary journals. She currently teaches writing at a university in Istanbul and travels with her husband in her spare time.
---
Istanbul is a sprawling city that has a charm all its own– at once modern and ancient, bridging East and West, it's an easy city to fall in love with. And most people are already familiar with its most popular attractions, like the spice bazaars, Blue Mosque, Hagia Sophia, and gorgeous Bosphorous views. While a trip to Istanbul wouldn't be complete without those things, travel magazines and websites sometimes forget that there's more to the city.
Istanbul is so expansive and has such a rich cultural history that many of these places go unnoticed, hidden in plain sight for those who don't know to look for them. It would be tough to fit all these into one day but an ambitious booklover could certainly try.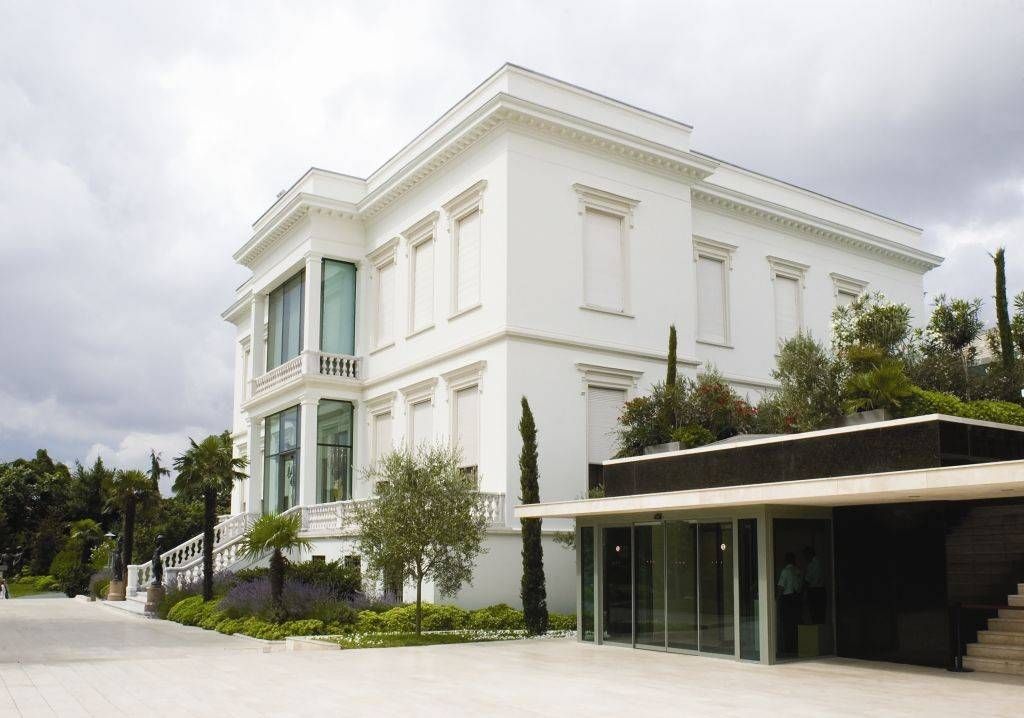 We'll start the day at the Sakıp Sabancı Museum on the European side of the city, in Istanbul's Emirgan neighborhood. The privately owned art museum makes it a point to mix the old and the new, so the first stop is at the front desk to pick up an iPad. From there you head to the top floor, where they have a permanent collection of centuries-old illuminated Koran manuscripts, which become animated when you aim your iPads at them. Suddenly the little men on horses are galloping across the page, courtiers are bowing, and stars are shooting across the sky. It's a fun way to bring a bit of literary history to life.
From the Sakıp Sabancı Museum, we'll head towards the famous Istiklal Street, a hub of shopping, restaurants, and nightlife. Tucked off in a quiet little side street is The Museum of Innocence, which is less a museum and more of a performance art piece based on Orhan Pamuk's bestselling book of the same name. Each room is set up to correspond to a chapter from the book, as if the characters had actually been there. Those who have read the book will be delighted and even those who haven't will be able to enjoy the nostalgic appeal of the rooms.
Afterwards we walk down to the Galata neighborhood, known for the medieval Galata Tower that is one of the more recognizable parts of the Istanbul skyline. Galata is crowded with antique bookstores full of maps, lithographs, and old books in many different languages. Many of these books are illustrated in the Ottoman miniature style, and the relaxed, bookish atmosphere is only improved by the cats who hang around in the shops, snoozing on piles of books. This is a great place to get a one-of-a-kind souvenir.
By this time we are probably feeling a little worn out, so we can grab lunch from one of the street vendors, walk across the Galata Bridge, and take a cable car up to Pierre Loti Hill, named after a French writer who lived in Istanbul. The park offers stunning views of the famed Golden Horn and historic parts of the city, and there is a café at the top as well where you can drink Turkish coffee or tea while taking in the panorama.
Now we are going to take a ferry to the Asian side of Istanbul, which is less touristy but still exciting. Our first stop is Akmar, a multi-level book center full of individual shops selling new and used books. The booksellers will be sitting on stools outside their shops, drinking little glasses of Turkish tea and chatting with the shoppers, who are mostly locals. There is no rhyme or reason to the organization so it's easy to spend hours poking around the shelves and through the piles of books in many different languages. If you are looking for cheap used books in English or French, especially, Akmar can be a goldmine.
Next we are going to walk through the vibrant, artsy neighborhood of Moda (which means fashion in Turkish, same as in French) and go to the Nazım Hikmet Cultural Center, named after the famous Turkish poet. The cultural center offers language and arts classes, hosts milongas (tango dances) every week, has a little left-leaning bookstore with political treatises and poetry chapbooks, and a café and garden where you can sit and drink coffee, tea, or beer and get a snack. Almost everyone has a book on the table in front of them, and academics, writers, artists, and visionaries often use this as a work and meet-up site. If you are looking for the liberal intelligentsia of Istanbul, this is where you will find them.
To end the day, we are going to take a short ferry ride to Büyükada, the biggest of the Princes Islands just off Istanbul's coast. (Büyükada literally means "big island" in Turkish.) This car-free island is where Elif Şafak stayed while writing some of her novels, and is also home to the crumbling mansion where Leon Trotsky lived after being exiled from the Soviet Union and where he wrote History of the Russian Revolution and the autobiographical My Life. The mansion is a private residence so you can't tour it, but you can peek at the façade walking on the road and the entire island has a very intimate and literary feel.
If you have any time left in your trip to Turkey, as a bonus literary pilgrimage you can go to the Rumi Shrine in Konya, a short plane ride (or long bus ride) from Istanbul. Rumi is the founder of Sufism and is known throughout the West for his poems about love, acceptance, and spirituality. His tomb, along with many of his followers, rests in a beautifully decorated shrine, and visitors can tour the mausoleum and the connected museums.
---