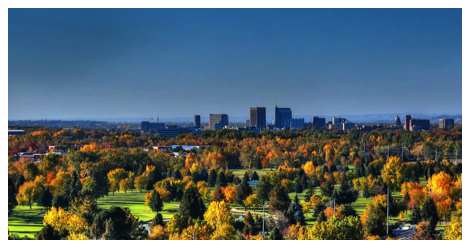 This content contains affiliate links. When you buy through these links, we may earn an affiliate commission.
Idaho is one of those states people are likely as not to confuse with a handful of Midwestern states: Iowa, Indiana, Illinois. The 43rd state's actually in the Pacific Northwest, a sparsely populated landscape cut through by the prime skiing slopes of the Rocky Mountains and bisected by some of the best rivers for whitewater rafting in the country. Nearly half of the state's land is held by the United States Forest Service, with vast swaths of breathtaking wilderness that have inspired many writers over the years. Today I'm sharing some of my favorite Idaho literary hot spots. (Yes, there are more than you probably guessed. Really.)
The Idaho Shakespeare Festival Amphitheater and Preserve is one of the most stunning theatrical venues in the country. Located in an open air amphitheater situated along the Boise River, the festival runs from May until September, taking advantage of Ada County's long, sunny summers to provide a unique theatregoing experience. Since it's founding in 1977, it's grown to serve over 60,000 patrons attending 93 annual performances. Each year the festival puts on several of Shakespeare's plays and a rotating selection of more modern pieces. In addition to their Shakespeare Under the Stars series, they bring live theater to over 50,000 Idaho students throughout the year. I've had the pleasure of seeing a number of their productions — including the hilarious "The Complete Works of William Shakespeare (Abridged)" and their Beatles-inspired spin on "A Midsummer Night's Dream" — and they never disappoint.
You may know Boise State University for the football team's infamous blue field, but the school's special collections and archives are first rate, with over 300 collections, and are regularly open to the public. There is a large selection of American West materials, including the Earl Wayland Bowman Collection. It contains original papers and manuscripts by the "The Ramblin' Kid" himself, a self-proclaimed promoter of Idaho and a writer of poems and novels about Western life. The oldest book in special collections is an edition of Historia Scholastica, printed in Germany in 1479. Since Boise is home to the largest group of Basque people outside of Spain, there are a number of collections regarding their contributions to Idaho, including this fascinating arboglyph database, covering the practice of records using living tree bark by shepherds.
Boise State is also home to an extensive collection of materials donated by the estates of Ernest Hemingway scholars John Robert Bittner and John De Groot, including copies of US government correspondence and internal FBI memoranda relating to Hemingway.
Though not as well known as his residence in Cuba, Ernest Hemingway often stayed in Ketchum, near famously star-studded Sun Valley, in the 1930s and 40s, before buying a house in the 1950s. He maintained the property as his primary summer residence until his death. He'd go fishing in Silver Creek with his son, Jack, and was known to go hunting near Sun Valley Ranch with his friend and Hollywood star Gary Cooper. The Hemingway House itself is not currently open to visitors, but Silver Creek Preserve–on which Hemingway was frequently photographed traversing the numerous bridges, rifle in hand and decked out in hunting gear–is open year round. The visitors' center provides maps of the area and guides offer insight into Hemingway's favorite stomping grounds.
In nearby Sun Valley you'll find a number of cultural attractions, including the Center for the Arts. Despite its isolated location in a town of only 22,000 people, the center is a huge draw, serving over 25,000 visitors a year. They bring a wide variety of visual and performing arts to Idaho, but my favorite events are their wonderful lecture series. They regularly host phenomenal literary speakers. Past guests include: David Sedaris, Gloria Steinem, George Saunders, Ann Patchett, Garrison Keillor, Lois Lowry, Salman Rushdie, and Junot Diaz. The secondary location in nearby Hailey maintains the historic house where poet Ezra Pound was born.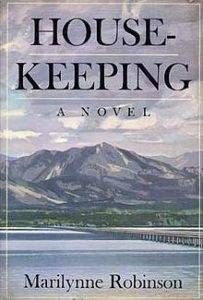 And make your way north into the Idaho Panhandle (no, I'm not kidding, that's really what it's called), into some of the best skiing in North America, you'll find yourself in Sandpoint. Why should you care about a tiny not-quite resort town? It's where Marilynne Robinson was raised. Fingerbone, Idaho, the setting of Robinson's Pulitzer Prize-nominated novel Housekeeping, is based off of Sandpoint. In fact, you can walk the reconstructed Long Bridge over the Pend Oreille River that was featured on the original cover of the novel. And while you're wandering around Sandpoint, you might just bump into poet/publisher/sometime-actor Viggo Mortensen, who sometimes stays at his property there when he's not filming.