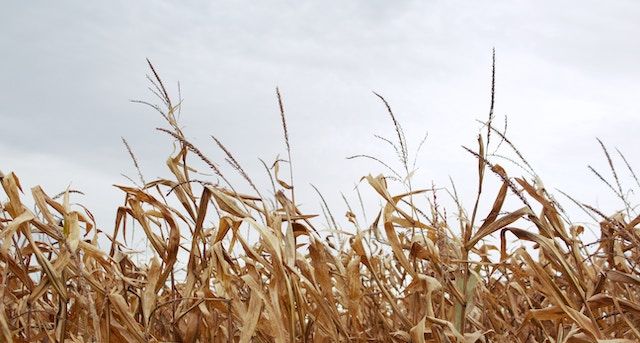 I'm a proud Midwesterner, and have loved to call Iowa my home for the past ten years. Iowa is full of lovely towns, both large and small, that have a locally owned independent bookstore on the main street or town square. We're also a literary and arts hub, due to Iowa City, with its UNESCO City of Literature designation and the famous University of Iowa Writers Workshop.
Today I'm going to take you on a literary tour of the eastern part of our state and highlight the best spots for readers and book lovers along the way.
Cedar Rapids, Iowa
Cedar Rapids Public Library: In 2008, the city of Cedar Rapids suffered a terrible flood that found most of downtown underwater. The downtown public library completely flooded, but the city used the opportunity to rebuild to create an exceptional new library. The library is Platinum LEED Certified for sustainability measures incorporated in the design, and in 2017, the library won the Institute of Museum and Library Services National Medal for Museum and Library Service. This library is definitely worth a wander!
Next Page Books: Next Pages Books is an independently owned bookstore in the Czech Village/New Bohemia Main Street District (see: the coolest part of Cedar Rapids). The little shop is warm and inviting, located inside a larger arts and culture building. The owner, Bart, is always ready to chat about books, and his bookstore cat, Frank, is silly and delightful. If you're in Cedar Rapids, please go visit my hometown faves!
Bellevue, Iowa
The BookWorm Bookstore & More: The BookWorm is an independently owned bookstore, serving the Bellevue, Iowa, area since 1998. They've got books and children's games, and a bookstore Boston Terrier!
Dubuque, Iowa

River Lights Books: River Lights Books is a locally owned, independent bookstore providing "culture, community and connectedness" to Dubuque, Iowa. They are the meeting place for loads of books clubs, and a great spot for book readings. The staff is kind and knowledgeable (why we love indies, right?!) and it's a comfy, cozy place to chill for a while.
Burlington, Iowa
Burlington by the Book: Located in southeast Iowa, near the Mississippi, Burlington by the Book is another lovely independent bookstore. They sell both new and used books, and the proceeds from the used books go toward purchase new books for children.
Iowa City, Iowa
Prairie Lights: Prairie Lights has been the indie bookstore for the literary hub of Iowa City since 1978. Today it is three stories, including a wonderful cafe. The bookstore frequently hosts readings of Iowa Writers Workshop graduates and others, including writers like Robert Frost, Langston Hughes, E.E. Cummings, and Stephen King. It's an incredible bookstore, plus I met my husband there so it will always get a winning endorsement from me!
Self-Guided Literary Tour: Iowa City has put together a self-guided literary tour of all the famous stops, including the Iowa Writers' Workshop and the dorm where Flannery O'Connor lived during her time in Iowa.
Mission Creek Festival (annually in April): Mission Creek is a six day art, music, and literature festival in Iowa City. They "embrace live performance, literary arts, and radical community happenings," and host readings, panels, a literary magazine and small press book fair, and a Lit Walk that will take you to loads of cool and local stops in Iowa City for readings. I've seen Roxane Gay and R.O. Kwon read at recent festivals and it is always a quality line-up.
https://www.instagram.com/p/BhR7RNeliAy/
Oskaloosa, Iowa
The Book Vault: The Book Vault is an incredible bookstore located in a renovated three-level historic bank building. There are actual bank vaults with curated book displays! Book Vault is also a meeting place for several book clubs (including one for young professionals, cool!) and a big supporter of arts and culture in Oskaloosa.
---
Check out other great Book Riot Literary Tours here, including Midwest greats like Minneapolis and Lincoln, Nebraska.