If you're from the San Francisco Bay Area, chances are you have fond memories of Children's Fairyland, the storybook theme park on the shores of Oakland's beautiful Lake Merritt.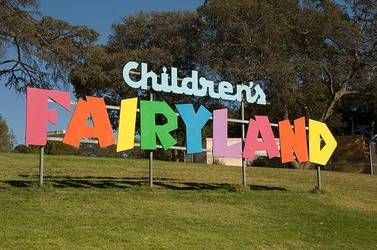 Fairyland opened in 1950, with admission robbing visitors of between 9 and 14 cents, costumed guides leading children through the park's custom-made storybook sets created by a local architect, and a little-known guy called Walt Disney visiting just five years later, inspiring his own little theme park in Anaheim.
To keep the 10-acre park safe, Fairyland only allows admission to adults with a child, and all children must be accompanied by an adult. I've been able to visit every five years or so, with one of my young niece/nephews, and it's always a treat. Admission is, in the year 2014, only $8 per person, whether you are 1 or 100. (No word on if you can get in free on your 101th birthday.) The best part is the Magic Key ($3) that unlocks the talking Storybook Boxes.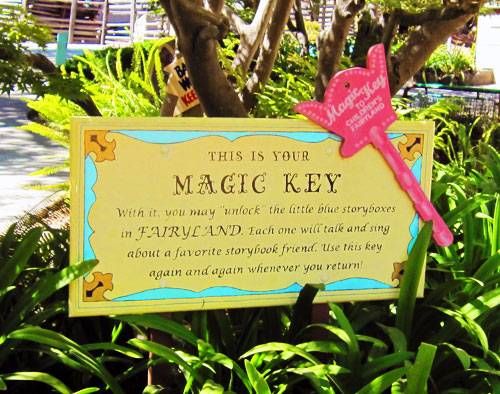 Keys are re-usable for life, and you're encouraged to russle up yours from when you were 10 and use it when you visit with your own kids.
Yes, there are rides and cute animals to pet, and a train touring the perimeter – but we're here for the stories! Check out:
The Old Lady in the Shoe, greeting you at the main gate.
And just inside, pull the tongue of the Happy Dragon to hear a story all about Fairyland.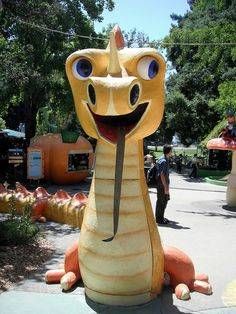 The Jolly Roger Pirate Ship (Peter Pan!) comes complete with a (fairly cute) crocodile.
Peter Rabbit's Garden: where the animals are. You can even Adopt an Animal, or come out during an Animal Weekend, where kids can visit the the corrals to feed the animals, and learn all about them.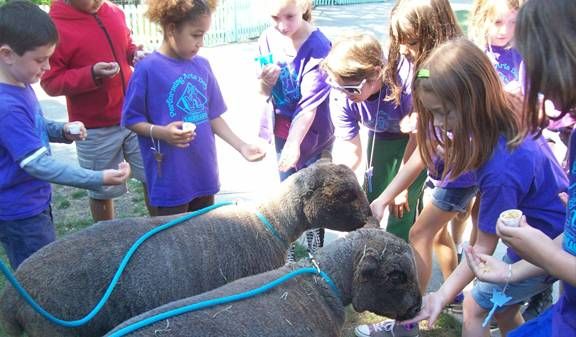 The Alice-inspired Wonder-Go-Round and, my absolute favorite, the Alice in Wonderland Tunnel, where you can slip down the rabbit hole into bookish scenes and end up in the playing card maze.
If you have smaller kids, stroll through the Fairy Music Farm Tunnel, an "118-foot-long journey of discovery with interactive musical instruments, a landscaped courtyard, and a series of murals showing fairies from different cultures". It's a magical wind tunnel, and little ones can bang on pipes or pull on chimes, and will be absolutely mesmerized by the sounds they make.
And when you need a break, check out the longest-running puppet theater in the US, or Aesop's Playhouse, where the kids are the performers of folklorish and children's literature-themed shows.
This summer I'm treating my niece to a sleepover, where we'll camp inside the park, get to go on the rides and see special performances, wake to "soft music" in the morning for continental breakfast, and then put her tired butt on the plane home to her parents so I can crash.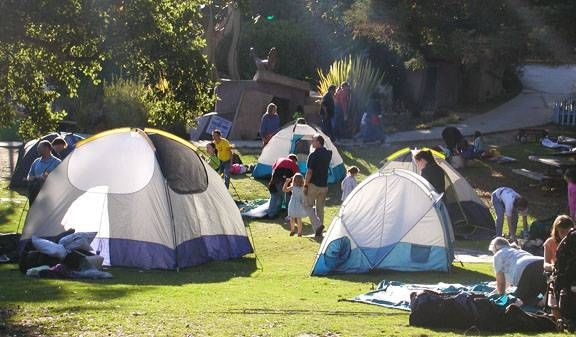 Have you been to Fairyland? What's your favorite storybook memory?