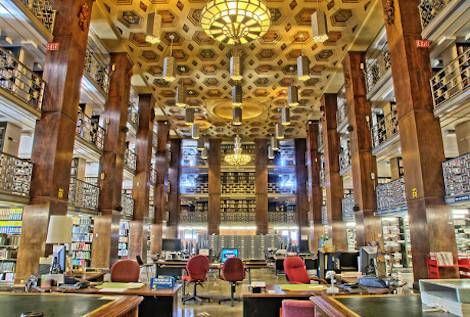 So, I will just come out and say it: I'm biased. I'm from a small town in Central, PA and much of my high school years involved finding places to buy books, though I would invariably end up at the local Borders (RIP) reading the newest Gossip Girl novel. But I also know people end up in Central Pennsylvania, for one reason or another: whether it's a stop on the way to Philly or Baltimore, some "amish country" tourism, or you really just wanted to visit York, "The Snack Food Capital of the World." As someone who grew up in Central PA, I was always searching for cool bookstores and bookish spots. There aren't many, but the few and proud are worth a stop. This list is very heavy on the bookstores and libraries and I've included a few other stops that are literary adjacent.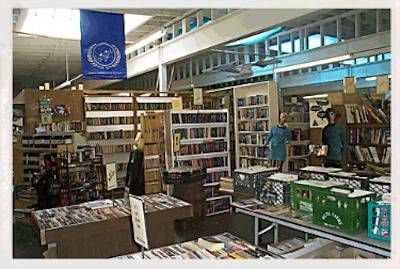 1. The York Emporium
It looks like nothing much when you pull into the parking lot of this York City destination. But inside, it's a cavernous building, filled with dust and used books. They have a healthy selection of classics, young adult literature, and kids lit, plus all the genre fiction you could ever hope for. Vintage board games and records add to the appeal. The man who runs the shop seems to know everything about books-and is also a huge Civil War buff, if you are into that kind of thing. The whole place is decorated with what seem like Halloween decorations and you can get lost in this space for hours. Plus, they host a ton of events year round. Definitely work a visit if you are in the area (I never leave without 1 or 10 books, always pretty cheap).
2. Whistlestop Bookshop
I have a special place in my heart for Whistlestop Bookshop in Carlisle. When I was younger, it was the only place I was guaranteed to find the summer fiction issue of the New Yorker. Now that I'm older and wiser, I recognize that it has one of the best selections of children's and young adult classics I have ever seen in a physical store. They also have lots of new fiction and nonfiction plus a healthy dose of clothes and accessories from Out of Print, etc. It's definitely a fun place to shop.
3. The Midtown Scholar.
It's right in downtown Harrisburg, Midtown Scholar is primarily used books but has a large selection of new best sellers as well. My favorite part of this store is the EXCELLENT poetry section, but you could get lost for hours in this new/used gem. The York Emporium is a dusty treasure hunt, but the Midtown Scholar is a heavily curated used bookstore. The prices reflect it, but you can find some great stuff here. Or just plop down amidst the poetry stacks, like I do.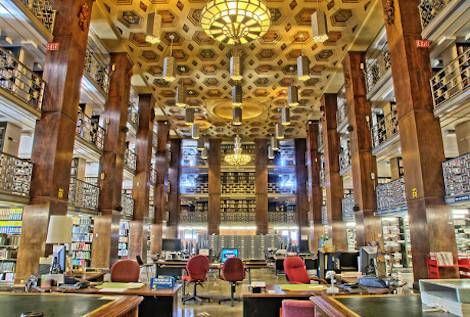 5. The State Library of Pennsylvania, in Harrisburg.
It's an enormous research library, originally founded by Benjamin Franklin. They house the records of most state agencies, newspapers from all of Pennsylvania's counties, and a ton of other stuff. While primarily for researchers, the general public is welcome, and it's a pretty cool place.
6. The Haines Shoe House in Hallam.
While the origin of this house has little to do with "the old women who lived in the shoe," any fan of the story will appreciate the Haines Shoe House. Originally built to advertise the Haines Shoe Company in in York, PA, this house was built in the shape of a work boot and now caters to passing tourists.
7. For fans of Brian Keene's horror and comic books, a visit to Rehmeyer's Hollow is in store, as he loosely based 4 books, including Dark Hollow, on the story and powwow magic. The house itself is fairly creepy, and the no trespassing signs decorating the property show that visitors are pretty common. Definitely worth a drive by.