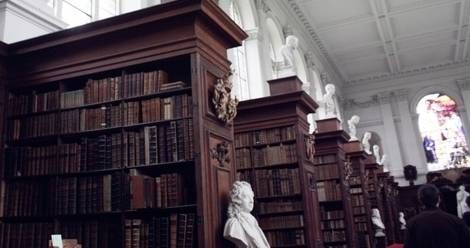 Cambridge is the perfect city for a reader, home to over 100 libraries (141 to be exact – and that's only if you're counting the University affiliated libraries), and dripping in literary history, it's the perfect place to get lost in a book. And you'll see readers everywhere: on the banks of the river, on rooftops, on steps and sidewalks, at cafes and pubs, and in Cambridge all the bike baskets are full of books.
Libraries to Visit in Cambridge
Trinity College's Wren Library is not only an architectural masterpiece, it boasts a collection that includes Tennyson's manuscript of Morte d'Arthur, Isaac Newton's papers, and the first manuscript of A.A. Milne's Winnie the Pooh.
The Cambridge University Library
A relatively imposing structure that dominates the skyline, the University Library is holds over 8 million books, and it holds regular events and exhibitions. It also has cute bronze bookstacks out the front.
Bookshops to Visit in Cambridge
Cambridge University Press Bookshop
The United Kingdom's oldest bookshop boasts a fantastic selection of academic texts as well as a wonderful view over Senate House.
Found tucked down a wee alleyway, you will find first editions of modern classics, teeny-tiny Shakespeare's, Folio Society Editions, and gilt spines galore in The Haunted Bookshop
Just around the corner from The Haunted Bookshop is G. David Bookseller. The shop seems to be bigger on the inside than it is on the outside, and full of treasures. I once spied a signed box set of The Chronicles of Narnia in there for £4,000.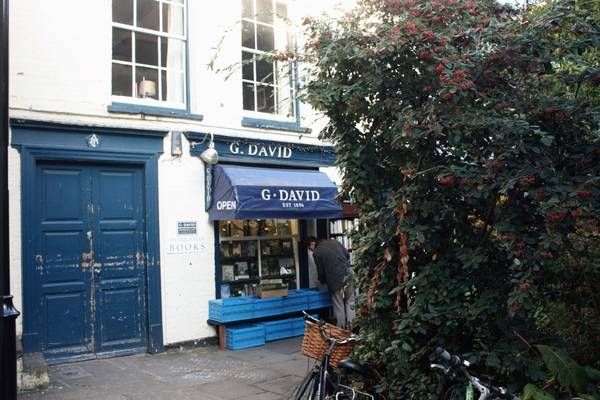 The best place to visit for new releases, mainstream fiction and non. Heffers on Trinity Street will either have what you want, or get it for you.
The Market Square
Every day the Cambridge Market has a bookstall – rain or shine. You'll find plenty of paperbacks, vintage guides to Cambridge, and a few rare books too.
If you're looking to go further afield, Plurabelle Books is about a 15 minute bike ride from central Cambridge in the most unlikely location (on an industrial estate flanking the train tracks), but they let you sit and read among the stacks of old books for hours, and will help you balance your book-laden bike for the way back.
Literature Festivals in Cambridge
The Cambridge Literary Festival
An excellent festival that runs twice a year with regular events in between. It brings together readers and writers from across the world. I can always count on getting my Ali Smith fix at this festival.
Each Autumn the Cambridge Festival of Ideas hosts talks and events on endless topics. They also organise walking poetry tours of Cambridge.
Literary Hotspots in Cambridge
Byron's Pool
It is said that Byron had a pet bear during his time at Cambridge and would often go swimming in The Cam. Follow the river towards Grantchester and you'll find the picturesque spot the party-boy poet loved to swim.
On your way to Byron's Pool stop at The Orchard Tea Garden. A place where Cambridge luminaries such as Rupert Brooke, Virginia Woolf, Bertrand Russel, E.M. Forster, and John Maynard Keynes liked to sit under the apple trees with tea and scones.
Home to many bright young women, Newnham College was once home to Sylvia Plath. Her journals describe her tumultuous time spent at Newnham on a Fulbright Scholarship to study English.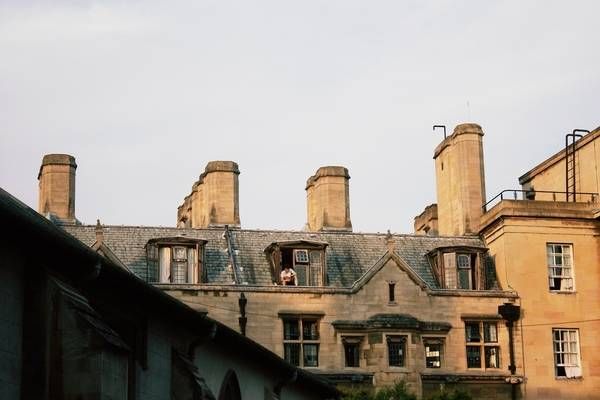 To top it all off, grab a coffee and chelsea bun from Fitzbillies, wander down to the river, and spend your afternoon reading while punting down The Cam.