This content contains affiliate links. When you buy through these links, we may earn an affiliate commission.
One day after another—
Perfect.
They all fit.
—"One Day" from The Collected Poems of Robert Creeley: 1945–1975, accessed online through the Poetry Foundation
It isn't possible to write a tale of Buffalo's literary tourism without first mentioning poet Robert Creeley (For Love: Poems 1950–1960). Associated with the Black Mountain poets and considered one of the most influential American poets of the 20th century, Creeley taught for over 30 years at the State University of New York in Buffalo. He served as a mentor and friend to poets across the US, and cofounded the SUNY Buffalo Poetics program, helping to turn it into a famed center for creative writing.
Buffalo is too underappreciated for its contributions to the literary scene. Writers and scholars who have taught at the University of Buffalo, visited, or just written there have included Charles Olson, John Coetzee, René Girard, Michel Foucault, Susan Howe, Nnedi Okorafor, and Samuel Delany (and that is a woefully incomplete list). F. Scott Fitzgerald, author of Tender Is the Night and The Great Gatsby, and Mark Twain, author of Adventures of Huckleberry Finn, both spent chunks of their lives in Buffalo.
As I grew up, Buffalo was a magical place full of stories and bookshelves to the ceiling of my grandparents' home, runs through the rose garden of Delaware Park, and quiet awe at the pieces by Matisse, Pollock, and others at the Albright-Knox Art Gallery.
As an adult who has entered the literary scene, my respect for Buffalo as a literary and arts center has solidified. I've met Toni Morrison at the Babel Lectures, walked the several blocks in order to browse at Talking Leaves bookstore, and listened to Nnedi Okorafor (Binti, Who Fears Death) speak to creative writing students at SUNY Buffalo. The rushing river and muted rainbow of grain elevators surrounds a city in the midst of revival, and this is only an introduction to what Buffalo has to offer.
Literary Events
Just Buffalo is one of the ten largest literary centers in the country. Founded in 1975, it has been supporting young writers and hosting events ever since—most notably, its annual Babel lecture series. I saw Toni Morrison speak about her life's works last November with the Babel lectures at Kleinhans Music Hall, and got my copy of Paradise signed by her. For the Fall 2018 to Spring 2019 season, Mohsin Hamid (Exit West), Jesmyn Ward (Sing, Unburied, Sing), Min Jin Lee (Pachinko), and George Saunders (Lincoln in the Bardo) will be making appearances to speak about their books.
This is the 42nd year of Shakespeare in Delaware Park. Free performances run Tuesday through Sunday at 7:30 throughout the summer, and take place on a grassy lawn not far from the Albright-Knox Art Gallery, with the sparkling Hoyt Lake in the background. This year they'll be putting on King Lear and Much Ado About Nothing, so pack up a picnic basket for some great free theater featuring the words of the Bard.
How do you make use of an iconic but now vacant grain elevator complex alongside a Buffalo river? Take the space and use it for everything from musical and theater performances to poetry readings. The 2018 Silo City Reading Series includes readings by poets Hanif Abdurraqib (The Crown Ain't Worth Much and They Can't Kill Us Until They Kill Us: Essays), Rachel McGibbens (Into the Dark & Emptying Field and Pink Elephant), and Kazim Ali (The Far Mosque and Inquisition).
Literary Sites
Samuel Clemens—Mark Twain—lived in Buffalo from 1869 to 1871, working as coeditor of The Buffalo Express. He hurdled personal difficulties—including the death in infancy of his first child—while writing there. The house where he lived with his wife is no longer there, but something perhaps more precious remains in Buffalo.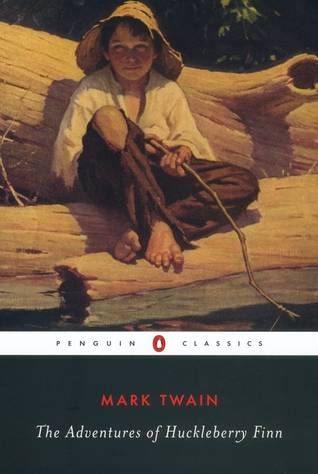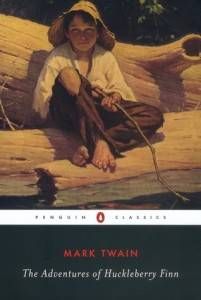 In 1885, Twain donated the second half of his manuscript for Adventures of Huckleberry Finn to The Buffalo and Erie County Public Library. He thought the first half was lost, but later found it and forwarded it to lawyer James Fraser Gluck—but unfortunately Gluck died before he was able to bring it to the library. It was found in 1991 in a trunk in Los Angeles, and reunited with its other half in Buffalo in 1992. Now, the library showcases the full manuscript in its Mark Twain Room, which is full of other Twain memorabilia and a collection of editions of Huckleberry Finn.
The University of Buffalo houses the James Joyce Collection, 10,000 pages of the author's working papers, notebooks, manuscripts, photographs, correspondence, Joyce's library, and more. Their Rare & Special Books Collection also includes first editions of Fairie Queene by John Spenser, Paradise Lost by John Milton, Leaves of Grass by Walt Whitman, and more. The best way to access these may be online, but reach out to the University of Buffalo library if you want to know more about possible access.
Bookstores
Rust Belt Books is a used bookstore on Grant Street, a Buffalo institution. While they've shifted locations over the years, their Grand Street location has a "secret" back room for poetry and stage readings, a lofted nook, and a backyard for visitors to read in.
The independent bookstore on Elmwood Ave prides itself on its idiosyncrasies and declares itself the oldest bookstore in New York. With its small winding aisles and attached coffeeshop, this lovely indie with its adjoining coffeeshop is a mainstay of my childhood and one of my favorite indie bookstores across the US. It has a wide-ranging selection of books and editions, and hosts events throughout the year.
This is my list of Buffalo literary mainstays. Did I miss any of your favorites?