On the northern tip of Yellowstone National Park, a bit west of where Montana takes on the weird landscape one finds in a book by Dr. Seuss, lies the small college town of Bozeman. For those who haven't been, the west side of Montana (and really the entire state) is bonkers beautiful. I've driven through Montana on trips from Michigan to the West Coast and back about three times each way, and I've stopped in Bozeman on two of those occasions. Home to Montana State University, Bozeman has the same hip coffeehouses, indie bookstores, esoteric boutiques, and niche restaurants of many other college locales, perhaps with a dash of Twin Peaks added in. Needless to say, it's awesome and you should go to there.
My recommendation: Go camp in either Yellowstone or Glacier depending on which direction you're coming from, spend a few days relaxing in Bozeman, and then go camp in the other national park. Of course, this is assuming you have time and resources to do so.
Anyway, here's some bookish stuff worth checking out while you're there.
Country Bookshelf is Montana's largest independent bookstore and is located right in downtown Bozeman. Founded in 1957, it's safe to say that Country Bookshelf has become a community staple. The bookstore hosts regular author readings, celebrates Banned Books Week, and participates in the Downtown Bozeman Art Walk.
Vargo's Jazz City & Books
Google Maps marks the walk from Country Bookshelf to Vargo's at 164 feet, with a cafe called Wild Joe's Coffee Spot sandwiched between the two establishments. Not exactly a tortuous trek for book lovers. This way, you can save all your energy for a hike in the mountains.
Vargo's is renowned as being a bit quirkier than the bookstore down the road. With a wide selection of vinyl records, new and used books, postcards, and other knickknacks, Vargo's seems to balance out Bozeman's downtown literary scene.
Montana State University
Notably, Robert M. Pirsig, David Quammen and Richard Brautigan all taught creative writing at Montana State, although they were each only at the university for a limited time. Well-known journalist and essayist Sarah Vowell earned her B.A. from Montana State in 1993.
MSU also has this cool program called the Yellowstone Writing Project, an invitational summer institute for teachers of all grade levels. Teachers are immersed in a four week program at the university crafting their personal writing abilities and exploring strategies for teaching students to write. Sounds pretty cool to me. The view doesn't look to bad either.
Children's Festival of the Book
The Bozeman Public Library puts on this awesome annual event called Children's Festival of the Book in which community members get to rub elbows with an array of talented authors and illustrators that have crafted children's and YA books. According to the festival's blog, past visitors have included Lois Lowry, Henry Cole, Paul Zelinsky, and Maile Meloy. The 2014 program included Amy Krouse Rosenthal, Charise Mericle Harper, and Janet Fox.
Paradise Valley and the surrounding area.

Located about thirty miles east, which in Montana might as well be next door, lies Paradise Valley. Jim Harrison and Thomas McGuane both live in the area, though I'll always consider Harrison a Michigan man no matter where he lives.
Maile Meloy also grew up nearby, in the state's capital, Helena. Many of Meloy's short stories take place in Bozeman and other parts of Montana.
____________________
We run a pretty sweet little bookish Instagram account, if we do say so ourselves (and we do). Come check it out.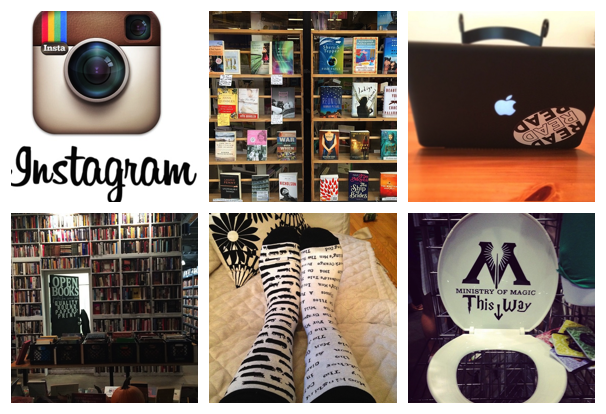 Save