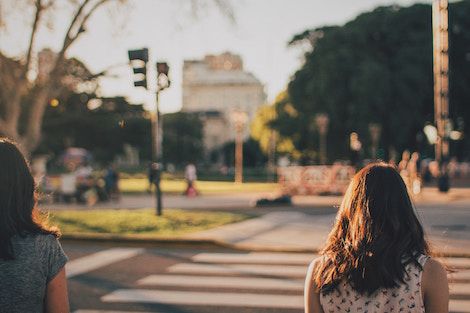 This content contains affiliate links. When you buy through these links, we may earn an affiliate commission.
Are you planning a trip to Argentina? There are multiple ways to ensure that your visit is as literary as possible. Since the country's literary scene is vibrant and varied, spanning over 3600 miles, it's impossible to number them all. I will, however, do my best. In this edition of Literary Tourism: Argentina, I will take you from some of the most incredible bookstores in the world to emblematic festivals, to locations made immortal by some of our most prestigious writers.
The center
Starting on Buenos Aires City is fitting, since most foreigners who come to Argentina kick off their trip in our capital city. And oh, you could spend weeks submerged in its literary wonders. First off, you must head off to El Ateneo Grand Splendid, the second best bookstore in the world, according to the Guardian. Located in an old theatre, you might very well lose yourself beneath its domed ceilings, settle in the stage-turned-café framed by its red velvet curtains, and never want to come out. In El Ateneo, you will find thousands of tomes in multiple languages. A cultural landmark in many ways, make sure to read up on its rich history.
Depending on what time of year you travel, make sure to go to the Feria Nacional del Libro (National Book Fair) in April and May. Countless bookstores make their appearance, with ridiculously good discounts and an incredible variety. You don't, however, need to make the trip on a specific month to have access to a wonderful selection of books: there are twenty-nine public libraries in the city, and countless bookstores that are open until nearly midnight, especially on Corrientes Avenue. If you're the kind of person who buys books as souvenirs, you better bring an extra suitcase.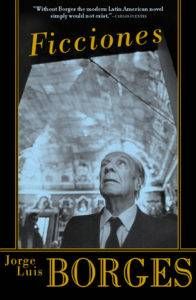 But it's not only about the physical books. Most readers who come here want to see where some of our most famous writers lived and created. The most famous of them all, internationally at least, is Jorge Luis Borges. His influences might have been mostly European, but the heart of his work is rooted in the city that witnessed his early childhood and adulthood. The house where he spent the first two years of his life is long gone, but a plaque remains to mark the location. His childhood home is better preserved and considered a national patrimony. Then there is the Biblioteca Nacional, where he worked. If you truly want to get a feel for the streets that inspired his writing (and let's be honest, he was a flaneur at heart), then make sure to stroll the Palermo streets – the feel of which he was forever trying to replicate.
Julio Cortázar is another name that attracts tourists, as well as my personal favorite. The Rawson neighborhood is home to the Julio Cortázar Street. On a corner stands Bar Rayuela, half a block from the house where the family moved in 1934, before moving on to Chivilcoy and Bolívar neighborhoods. The Bar Cortázar, a homage to this beloved author, stands in Almagro neighborhood, on the corner where Cabrera and Medrano streets meet.
Are you Irish, or interested in Irish Culture? In that case, head off to the archives of The Southern Cross, which, at nearly 150 years old, is the oldest Irish newspaper outside of Ireland and the oldest Catholic publication in the country. Some of our most famous writers were of Irish descent – such as Adolfo Bioy Casares, Silvina and Victoria Ocampo, Benito Lynch, and the most notorious figure of Gauchesca literature, José Hernández, author of El Gaucho Martín Fierro. He spent a considerable time in the country fields, in estancias or farms in what is now Mar del Plata City. One of these, Laguna de los Padres, is home to the Museo Municipal José Hernández.
the south and the north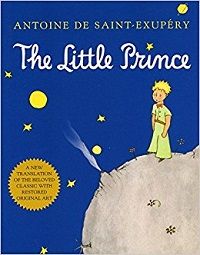 If you turn North, you might find the home of the first Argentinian novelist: Juana Manuela Garriti, who hailed from Salta Province. If you turn South, you will find is a rich literary scene in the Patagonia region: from Bariloche, a mountain city in Río Negro Province that gave its name to Andrés Neuman's eponymous first novel, to Chubut Province, where a Welsh settlement retains much of its language and cultural traditions, such as the annual celebration of Eisteddfod, over a hundred years later. The idea behind Saint-Exupery's Le Petit Prince was originally conceived in Patagonia, a place that held enormous fascination for him and where he spent some considerable time.
It was reportedly the Tehuelches, an Indigenous community mostly based in Patagonia (although they are present elsewhere), the ones to inspire Shakespeare's Caliban in The Tempest. That this character is a product of a racist, Eurocentric view we need not rehash. But the Tehuelches, like the Mapuches, have an ancient, rich cultural tradition, with poetry that continues to reclaim their rights and denounce the injustice they were victims to.
There are many, many more places for visiting readers to enjoy in Argentina. Consider this an introduction, and make sure to ask your guides for extra info on local literary happenstances.