I've always been fascinated by Alaska, with its far-north mystique and the fact that the U.S. purchased it from Russia for $7.2 million just after the Civil War. At the time, many Americans thought the purchase a mistake, but after gold was discovered there not too long after, people stopped laughing and started prospecting.
So if you've been to Alaska yourself, I'm very jealous. But whether you have or haven't, you might not know about all of its hidden literary treasures and vibrant bookish scene. Let's explore it together:
Writing in and about Alaska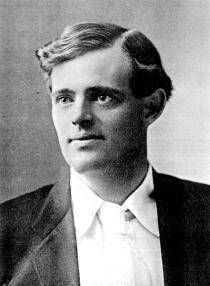 Famous writers born in or associated with Alaska include Jack London (White Fang, etc.), Rex Beach (whose adventure novels were inspired by London), the poet John Haines (former poet laureate of Alaska), and Edna Ferber, who wrote Ice Palace (1958) to promote Alaska's statehood. Contemporary Alaskan writers include Dana Stabenow (author of scifi and mystery novels) and the Tlingit memoirist Ernestine Hayes.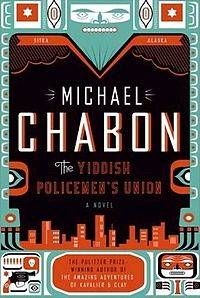 Many writers have found Alaska to be an inspiring setting for their fiction. Books like White Fang, Alaska (James Michener), and The Yiddish Policemen's Union (Michael Chabon) are the first that jump to mind. Each uses Alaska's often punishing weather and terrain, along with its beauty and complex history, to tell stories of courage, despair, and determination. Other books set in Alaska include The Call of the Wild, Passage to Juneau, and Coming into the Country.
Libraries and bookstores
Alaska boasts many used and indie bookstores, as well as a state library and public library branches in several cities. For library patrons who require Braille or talking books, the Alaska State Library offers its "Talking Book Center," in cooperation with the National Library Service. The Alaska Historical Collections include a wealth of materials pertaining to the history, culture, and people of Alaska.
The public library in Anchorage (Alaska's most populous city) has several branches that offer services and events for people of all ages.
C&M Used Books is the oldest used bookstore in Anchorage, while Title Wave Used Books (the largest book store in Alaska) specializes in literature about Alaska and first editions. In Juneau, you'll find Rainy Day Books and also The Observatory ABAA, which specializes in antiquarian books, maps, and prints of Alaska and other polar regions. Old Harbor Books in Sitka, in operation since 1976, specializes in Alaskana, Native American, ecology, travel, and other related books.
Festivals, Workshops, and Organizations
In Valdez, you'll find the Last Frontier Theatre Conference, which focuses on playwrighting and artistic critique. Edward Albee played a major role in building up the conference into a major event each year.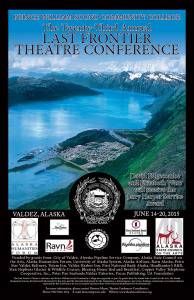 Alaska Book Week, established by 49 Writers in 2011 to highlight Alaska's authors and their work, took place this past October 4-11. Offering book displays, author visits to classrooms, and book club events, this week-long celebration of Alaska's literary scene brought together the state's devoted writers and readers.
And what about that "49 Writers" group I just mentioned? According to its blog, it offers "collaborative reflections and book news by and about Alaskan authors." The group sponsors contests for writers and features different Alaskan authors on a regular basis.
So head on up to Alaska and check out its vibrant literary scene. Just don't forget your coat. Or your camera.
Save