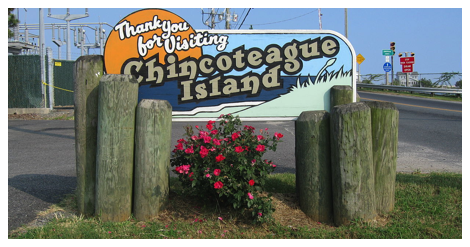 This content contains affiliate links. When you buy through these links, we may earn an affiliate commission.
If you're like me, the word "Chincoteague" is synonymous with "ponies." Specifically, a pony named Misty.
I grew up on the Misty of Chincoteague books by Marguerite Henry–not just the first book starring Misty herself, which I read and reread into tatters, but also the spinoff books, like Sea Star and Stormy, Misty's Foal. For an equine enthusiast, the books revealed a paradise where ponies roam free and kids frolic in the surf during round-ups.
Actually visiting Chincoteague, and the neighboring Assateague Island Wildlife Refuge, could have been a disappointment. After all, the books paint a pretty bucolic picture of ponies roaming freely. It couldn't possibly still be like that, I thought, especially not 70 years after the Misty books added to the island's fame.
But the island went above and beyond my expectations. The ponies do indeed run free on Assateague, and the vibe on Chincoteague is exactly what I expected–a low key, tiny beach town.
And my literary geeking-out didn't end with the ponies; I was thrilled to learn Chincoteague's literary scene goes deeper than Misty and the landmarks that celebrate her. Chincoteague is a calm, beautiful island getaway for book nerds.
Sundial Books, 4065 Main Street
On such a small island, I was delighted to find a two-story bookstore–and to learn that it's open year-round. They sell new, used, and collectible books, with a special focus (of course) on the island and Maryland's Eastern Shore.
It's owned by locals who are super friendly and knowledgeable, and they offer author signings, book talks, poetry readings, live music and other events.
Needless to say, I visited this store every day when I was there. It's one of those places that feels like a meditation–like you are re-centering yourself and gaining energy simply from being around all those books.
Chincoteague Island Library, 4077 Main Street
Just a few doors down from the bookstore exists one of the most charming libraries I've ever encountered. There are two main parts to the library: the square entrance and the circular annex, which reminded me of a two-story lighthouse. The annex has incredible views of the water, and plenty of desks and workstations–not to mention and fairly reliable WiFi.
I spent a lot of time there. I now have recurring fantasies about renting a tiny apartment on the island and writing ALL of the books sitting in that library, with its spectacular views and literary air.
The Island Library is also unique in how it's operated; it is privately supported, meaning it runs on donations, yet it's free to everyone. It is affiliated with other Eastern Shore libraries, but it is entirely supported by private grants and individual donations. I also want to attend every single book club and event they advertise, until eventually I can just move in and live there forever.
B&Bs and Beach Reading
The island is also a great environment to curl up and read a book–nearly everywhere I went was quiet, low-key, and relaxing.
Whether you visit in summer and stretch out on the sand with a fun read in hand, or whether you're getting away from the daily grind in winter and curl up in one of its many comfortable B&Bs, the island caters to book nerds. What could be better?
A special thanks to Jeannie Wilson for these photos!