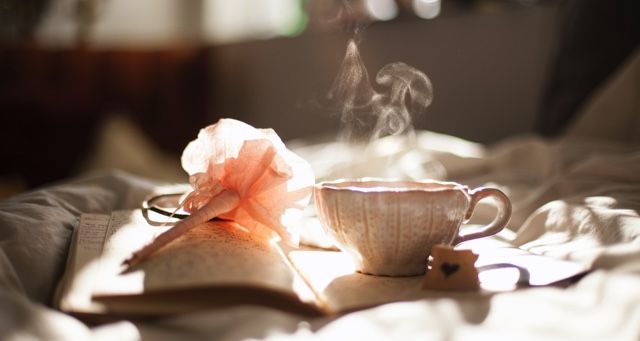 Book Fetish
Read Your Tea With These Literary Tea Lines
Reading tea leaves is an art of which I am not capable. So I settle for the closest thing to it—sipping book-inspired teas. Here are a few tea lines that will also satisfy your book cravings.
Simpson and Vail's Literary Author Teas
You can choose from novelists and poets of the past with this line of teas. If you enjoy Regency times, you can sip on Jane Austen's Black Tea Blend; or if you prefer the Victorian period, try the Bronte Sisters' Black Tea Blend. Want to take your chances with the Mad Hatter? Then try Lewis Carroll's Black Tea Blend. You can also get your yawping on with Walt Whitman's Organic Green Tea Blend. There are several more to choose from, so this line will keep you sipping and reading for quite a while.
Side note: I met these lovely folks at Book Expo 2019, and this line is just one of several inspired lines.
Novel Teas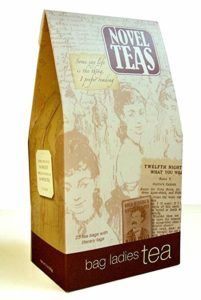 Hailing from Bag Ladies Tea, Novel Teas come with literary quotes on their tags. You'll find quotes from older writers like Emily Dickinson and T.S. Eliot. There are also more contemporary authors being quoted like Alice Hoffman. While you shouldn't judge a book by its cover, the packaging for Novel Teas is bookishly delightful.
Tea & Absinthe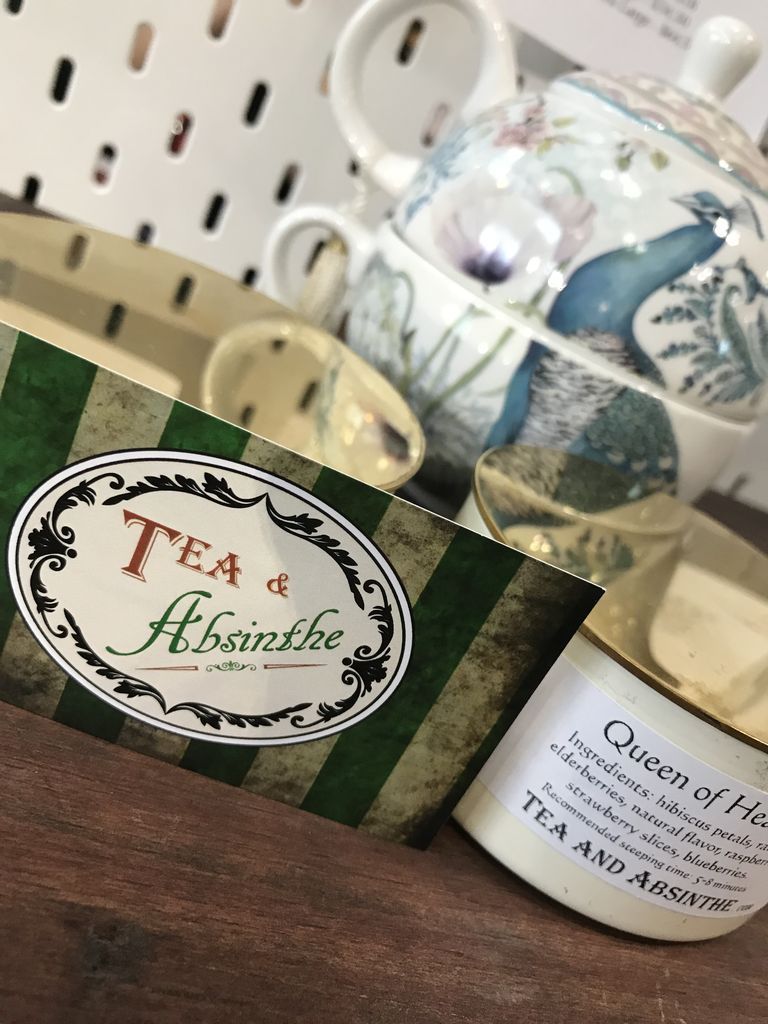 Now it's time to get your geeky tea on. Tea & Absinthe sells teas (and a whole lot more) inspired by speculative works. If you're a Harry Potter fan, you can choose your tea based on your house: Hufflepuff, Ravenclaw, Gryffindor, or Slytherin. If Dr. Who is more your speed, then choose from several Tardis teas. In addition to two more teas inspired by Alice In Wonderland, there's also a tea called I Am Groot if you're into Guardians of the Galaxy.
Side note: there's also a tea called Strawberry Alarm Clock that may or may not be inspired by the psychedelic 1960s rock band of the same name. I'm hoping it is because that's just uh. may. ZING.
Second side note: I met these fine, fun folks at Book Expo 2019, and they are super into your having the best tea experience possible.
Good Earth Tea
While it's not specifically literary based, Good Earth Tea is super inspiring. Every tea tag has a powerful message. The quotes come from motivational and admirable voices from across the world and throughout history—think Martin Luther King Jr. and then think Yoda. So with this tea line, you can read the tags as part of your daily reading goals.
Now go cozy up to a book and a cuppa.