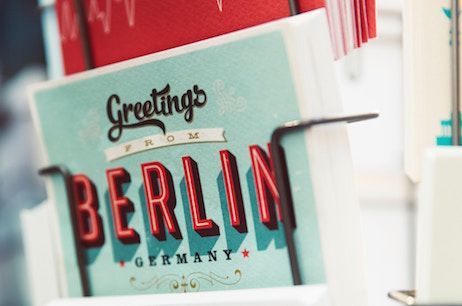 Write On With These Literary Postcards
This year more than any year before, I've heard more and more people talking about making it a goal to handwrite more letters to the people they care about. What better way for book lovers to connect, then, than by postcards and more specifically, literary postcards?
Of course, postcards don't need to just be for sending to others. Postcards make for great decor. Scoop up some inexpensive picture frames and insert your favorite postcards for instant wall art for a small amount of money and effort.
Check out these sweet literary postcards to share or save for yourself.
Tea and Books Make The World Brighter 5-pack of postcards, $7.50.
100 Literary Postcards set, $20.
Set of illustrated postcards of famous authors, $22.13.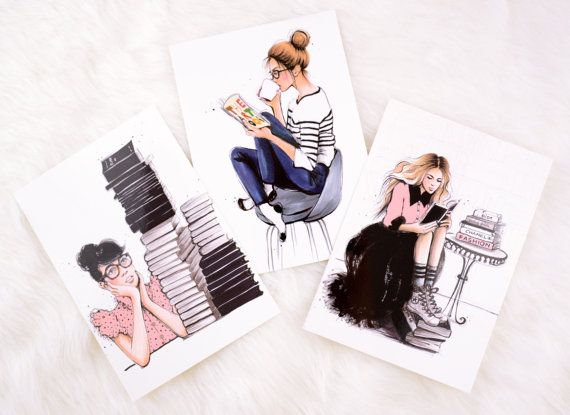 Fashionable reader postcards, $15.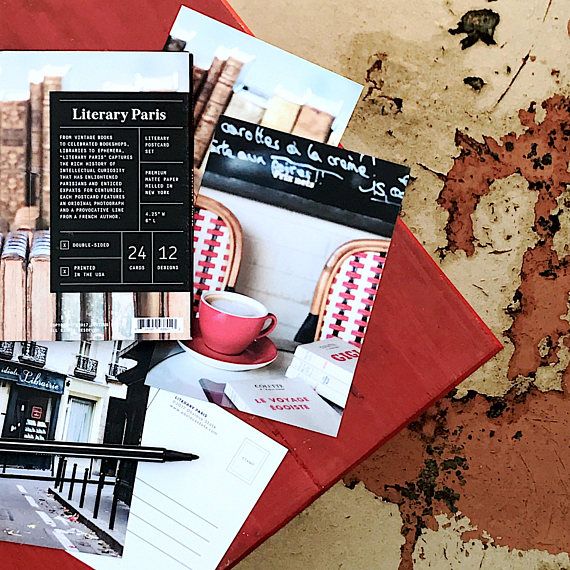 Literary postcards from bookstores and other bookish places around Paris, $12.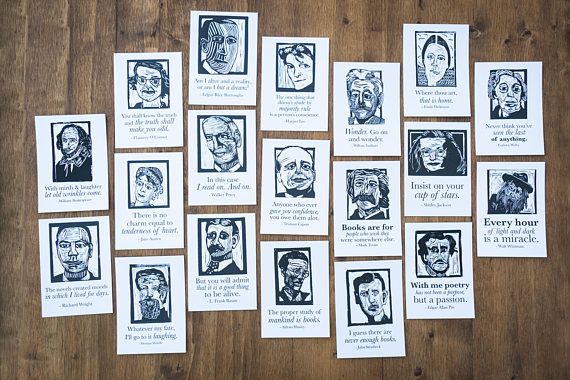 19 postcards of classic authors, $25.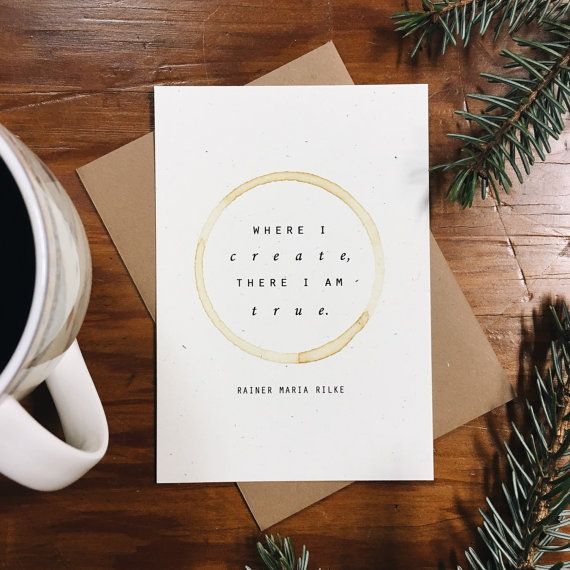 Rainer Maria Rilke quote postcard (made with an authentic coffee stain), $3.25 and up.
Black and white Alice in Wonderland postcards, $9.22.
The purr-fect literary cat postcard, $2.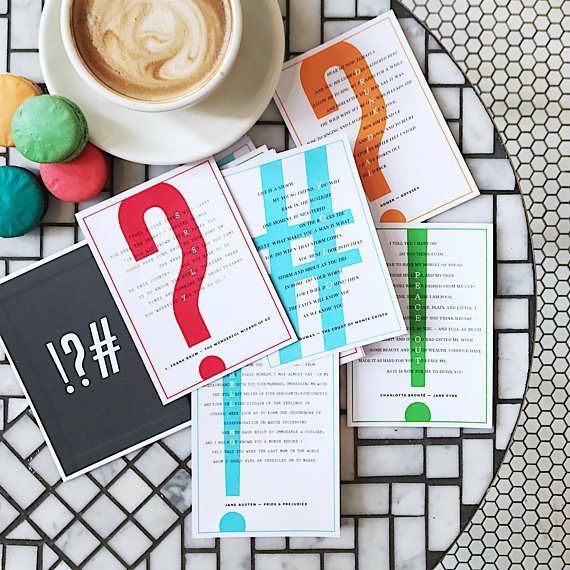 Subtext (with punctuation) postcards, $15.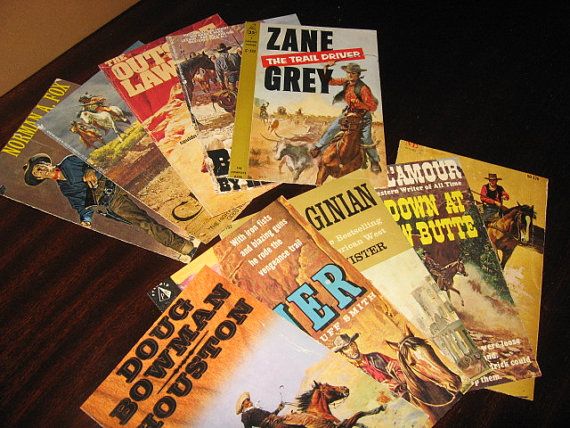 Postcards made from real books (look at those classic Westerns!), $12.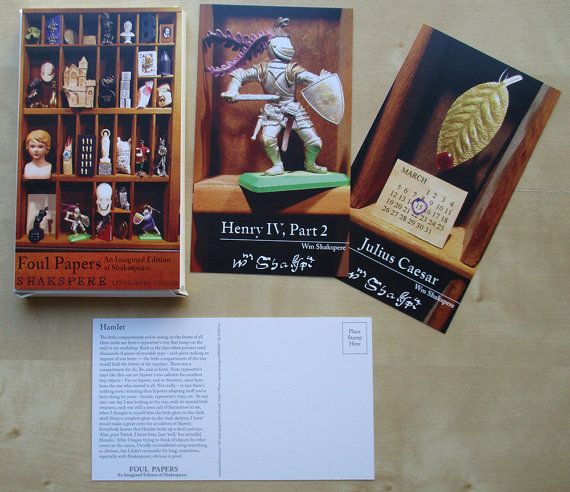 Shakespeare postcards, $12.61.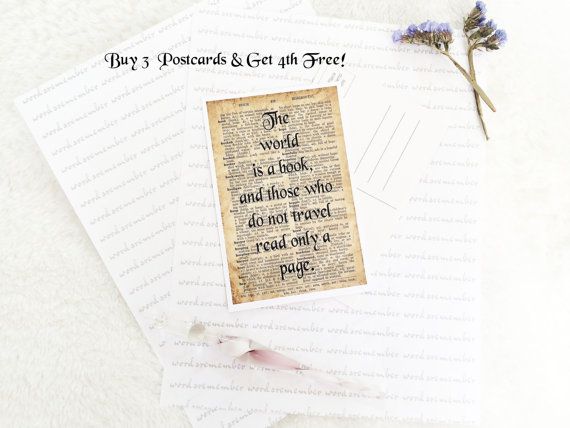 "The world is a book" quote postcard, $1.95.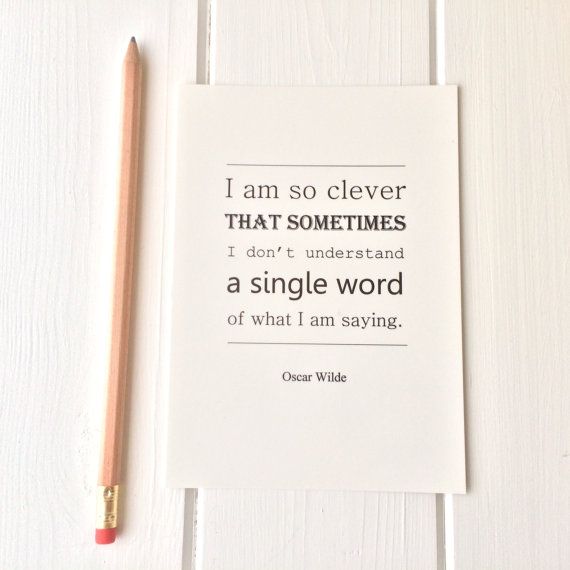 Oscar Wilde quote postcard, $2.21.
Postcards made from real paperback book covers, $12.