10 Beautiful Literary Maps on Etsy
This post contains affiliate links. When you buy through these links, Book Riot may earn a commission.
I love to travel, but I have pesky things like a day job and a budget that keep me at home most of the year. I think that's one reason (of many, of course) that I love to read—the chance to "visit" new places. Thanks to books, I've been to rural Russia, the Scottish highlands, bustling cities in Nigeria, and a rural New Zealand whaling village. Sometimes, I'll look up the book's setting in a map app and use street view to wander through streets or check out a particular building. I've even created my own literary maps before for grad school projects or just for fun. Books + maps = one happy literary tourist.
Do you know someone with a similar addiction to maps and books? (Maybe it's you.) Are their walls looking a little bare? Here are some of the best literary maps I've found on Etsy.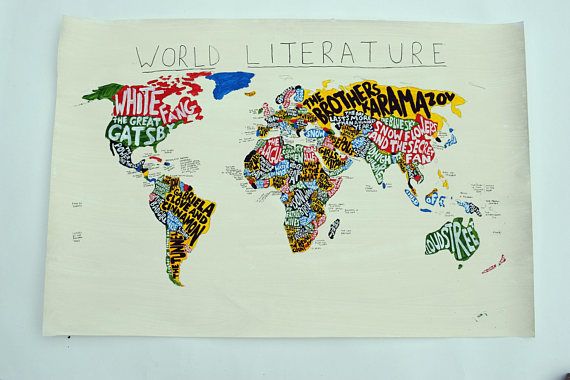 This literary map of the world represents each country with a famous book set there.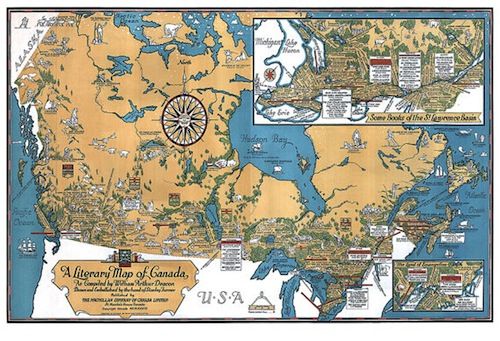 As a Canadian, I'm biased, but this map based on a vintage 1936 print is pretty cool.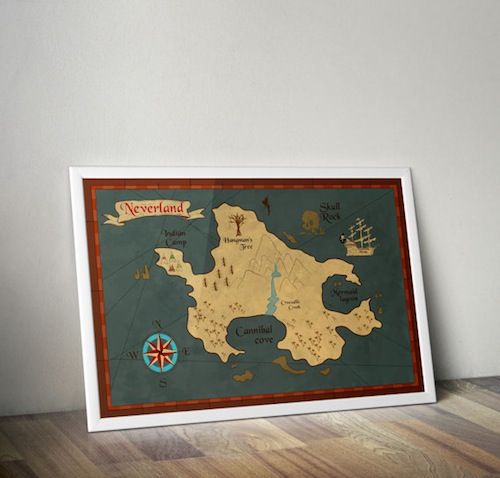 If your tastes run more to fictional places, here's a map of Neverland for your wall.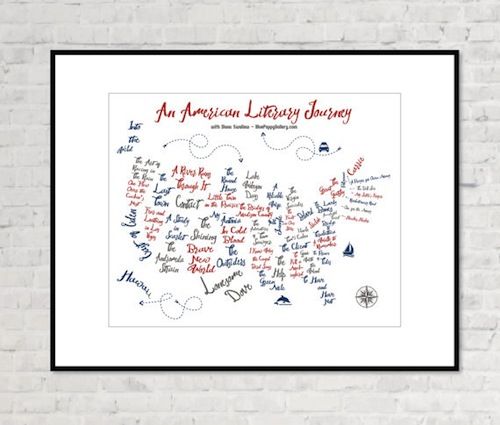 This pretty American literary map shows books by state.
Etsy seller ChaibuStudio creates topographic maps based on an author's descriptions of places both fictional and real.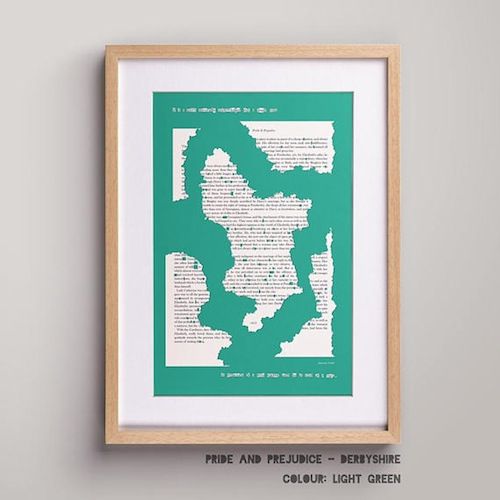 This print features a page from Pride and Prejudice with cutouts in the shape of Derbyshire, the location of Darcy's estate, Pemberley.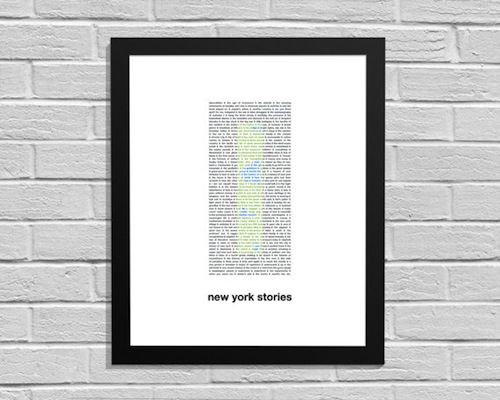 This lovely minimalist map lists over 100 books that take place in New York City. Seller BarelyMaps also makes a literary map of California and one of the American South.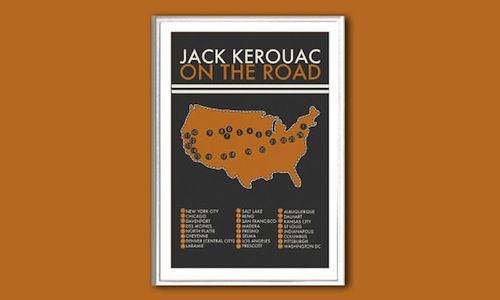 This original design by Claudia Varosio shows the route taken in Jack Kerouac's On the Road.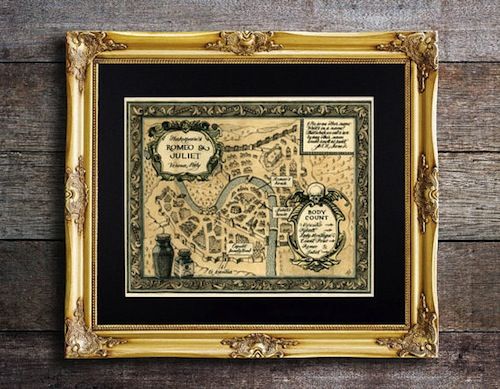 This map of Romeo and Juliet's Verona is done in a very appropriate Renaissance style.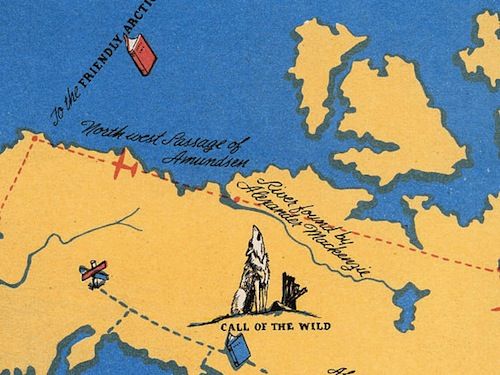 This "Map of Great Adventures" plots things like explorers' routes and also includes little icons to show where various tales of adventure took place. (To see the whole map, check out the Etsy listing.)
Want a more interactive literary map? Check out LoveReading's amazing literary map of the world. They partnered with Google Maps so users can drop pins to show where a book takes place. The entire world is covered, so no matter where in the world you're going, you can plan a literary tour once you get there.
And don't forget to check out this Riot post on how books inform how we interact with places in the world and revisit all of our Literary Tourism posts!
Also In This Story Stream