Lists
Literary Magazines 101
So here's the deal: most writers get their start by publishing with literary magazines. Under the shadow of the Big 5 publishers, there's a network of indie publishers who are banging out hidden gems left and right. Indie publishers are a mine of newly discovered talent, diverse voices, and experimental work. Some of them stick to specific genres, some of them run the gambit of fiction, poetry, nonfiction, and even visual art. If you're tired of the same old thing and are looking for something less commercial, it's time to take a deep dive into lit mags.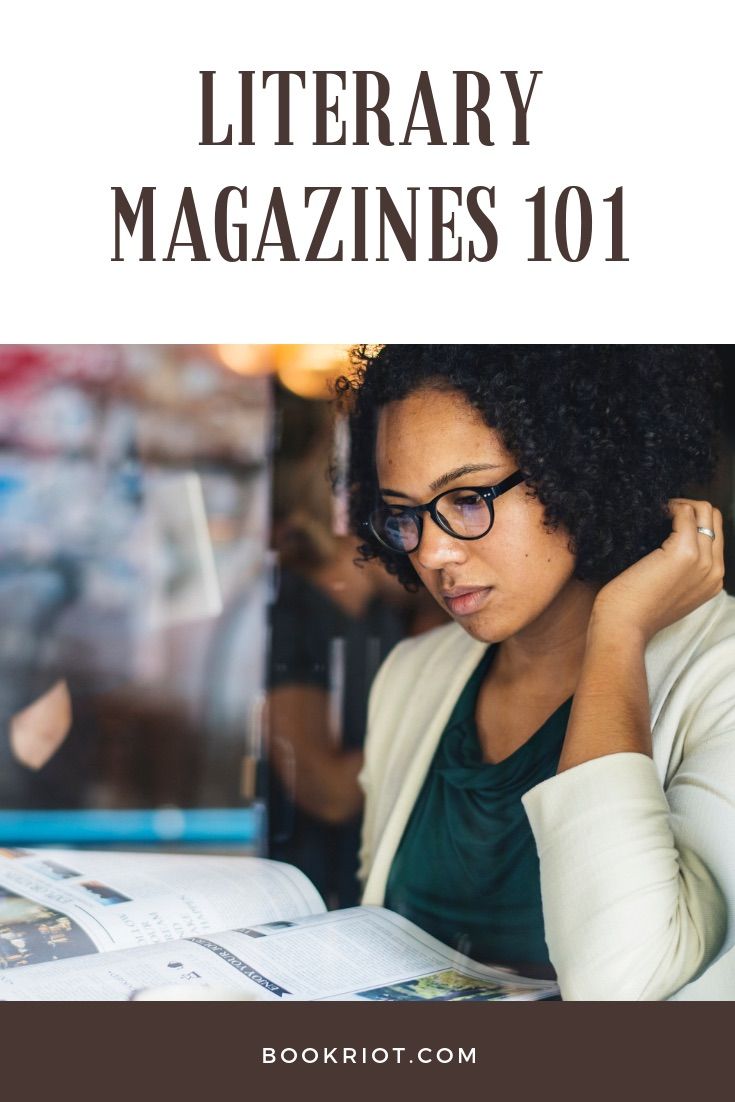 However, the world of literary magazines and journals can be kind of hard to navigate. There are a lot, and they all cater to different tastes and styles of writing. And the problem is, since most of them are run by volunteers as side-hustles or are self-funded, they can come and go pretty quickly. Some publish hard copies, some are only digital. Some you pay for, some you don't. Some publish monthly, some once a quarter, some—well, whenever the magic comes together and they can put out something incredible. So how do you know where to start, or how to even find something you might like?
So, there are a few places to start.
First, some indie bookstores do carry literary magazines, especially some of the bigger name mags. If you're interested, give your local spot a call and see if they've got anything good in.
The other thing to do is scan through CLMP's (the Community of Literary Magazines and Presses) directory, which is a huge list of magazines and small presses. You can click through alphabetically, or search by genre. (Full disclosure: I work for CLMP and they're a real great resource for stuff like this)
Or, you could look up some of your favorite writers and poets. Typically in their bios it'll say "their work has previously appeared in…"—and then there will be a list of journals. Start with those, and that way you'll know that they're publishing something you might like.
But, of course, I'm also going to give you some places to start.
Major titles
There are a few literary journals that have been going for a long time and have a long history of publishing excellent work. They tend to publish more established, well-known writers, and are setting the standard for contemporary publishing. If you want to know what you're getting in to, you're in safe hands with:
Poetry, The Paris Review, Prairie Schooner, Ploughshares, The New England Review, The Kenyon Review, The Harvard Review, The American Poetry Review, Fiction, The Iowa Review, The Black Warrior Review, The Chicago Review, Virginia Quarterly Review, The Georgia Review.
New(er) & dope
These were founded in or after 1985, some as recently as 2017, but have been making a firm mark on the literary landscape. It can be really hard to get started as a new literary magazine and to attract writers of quality, but these publications are knocking it out of the park. This is just a small smattering of what's out there, but a good jumping off point:
One Story (publishes magazines of only one short fiction story), A Public Space, Granta, The Gettysburg Review, Zyzzyva, Gulf Coast, Flock, Words Without Borders, Copper Nickel, The Common, Guernica, Nat. Brut, Full Stop, Conjunctions, Ecotone, Erizo (bilingual), Hyphen, American Chordata, The Bennington Review, Slice, Apogee (marginalized voices), Tayo, Pank, Adroit, Rattle.
Digital
It makes sense given that most of us live digital lives that there would be digital magazines, right? And the good news is, as a reader, you can read most of this content for free (but you should support anyway, if you can). Check out:
Aquifer: The Florida Review Online, Fiyah Literary Magazine (black speculative fiction), Bodega, Winter Tangerine, Entropy, 1913 Journal, Foundry, The Offing, Anomaly, The Shade Journal (focused on QPoC), BOAAT, Jellyfish, Muzzle, Wildness
As you can see, there are a lot of choices. Hopefully this makes things a little easier for you, or at least gives you a place to start. The exciting thing is, these journals and magazines are the front lines of the literature world, so there's always something new and exciting going on. Dive in head first!