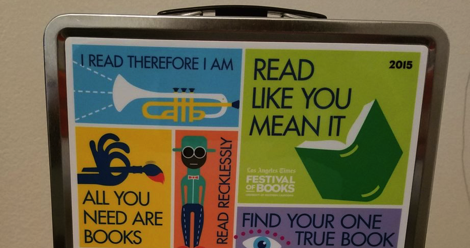 This content contains affiliate links. When you buy through these links, we may earn an affiliate commission.
I collect things. I used to say that the only thing I collected was books but then I wrote a post about my ritual when starting a new book. Part of that ritual involves selecting a bookmark to use. I have dozens and dozens of bookmarks to choose from. Writing that post got me thinking about how much book related stuff there is out there, and how much of it I collect. Seriously, I would fail Marie Kondo in every way.
Bookmarks
My book related collecting habits started with bookmarks. Bookmarks are useful, beautiful, and take up little space. They also make great souvenirs. I used to pick up random trinkets when I traveled because they seemed cool, interesting, or whatever. Then a year later I wondered why I had so much junk. At some point I decided to (mostly) stick to souvenirs that I could actually use, like coffee mugs and bookmarks since those are things I use on a daily basis. It worked out wonderfully. I am reminded of past adventures every time I take a sip of coffee or return to a book.
Here are a few of my favorite bookmarks: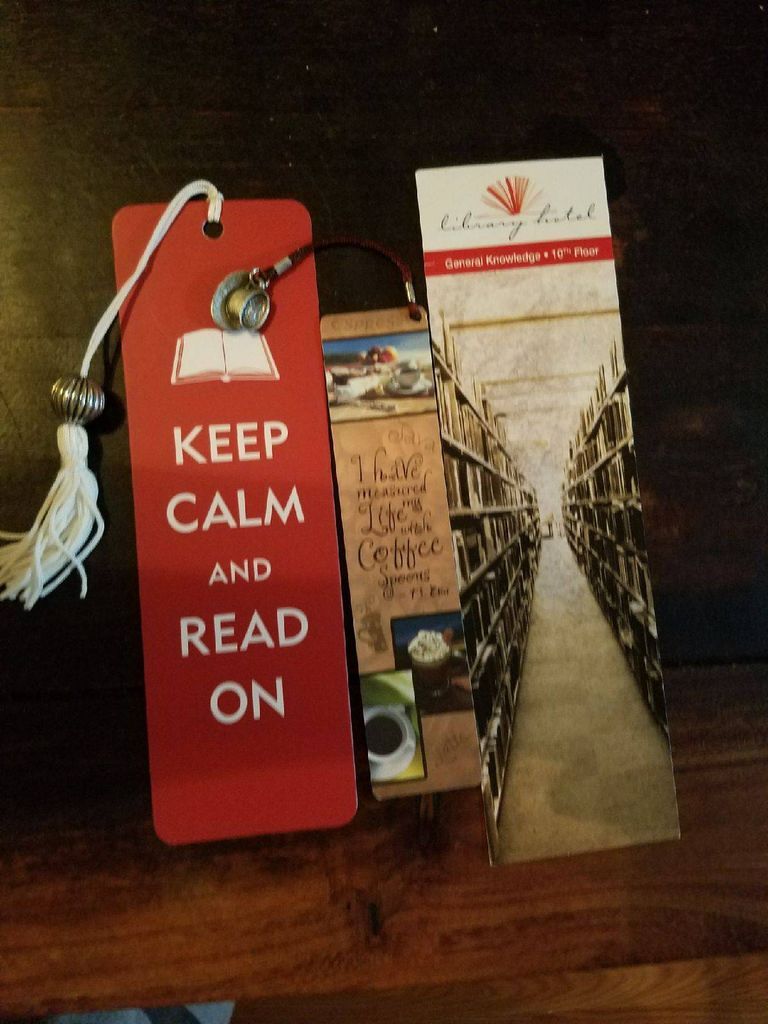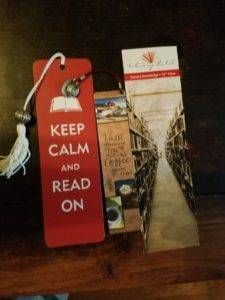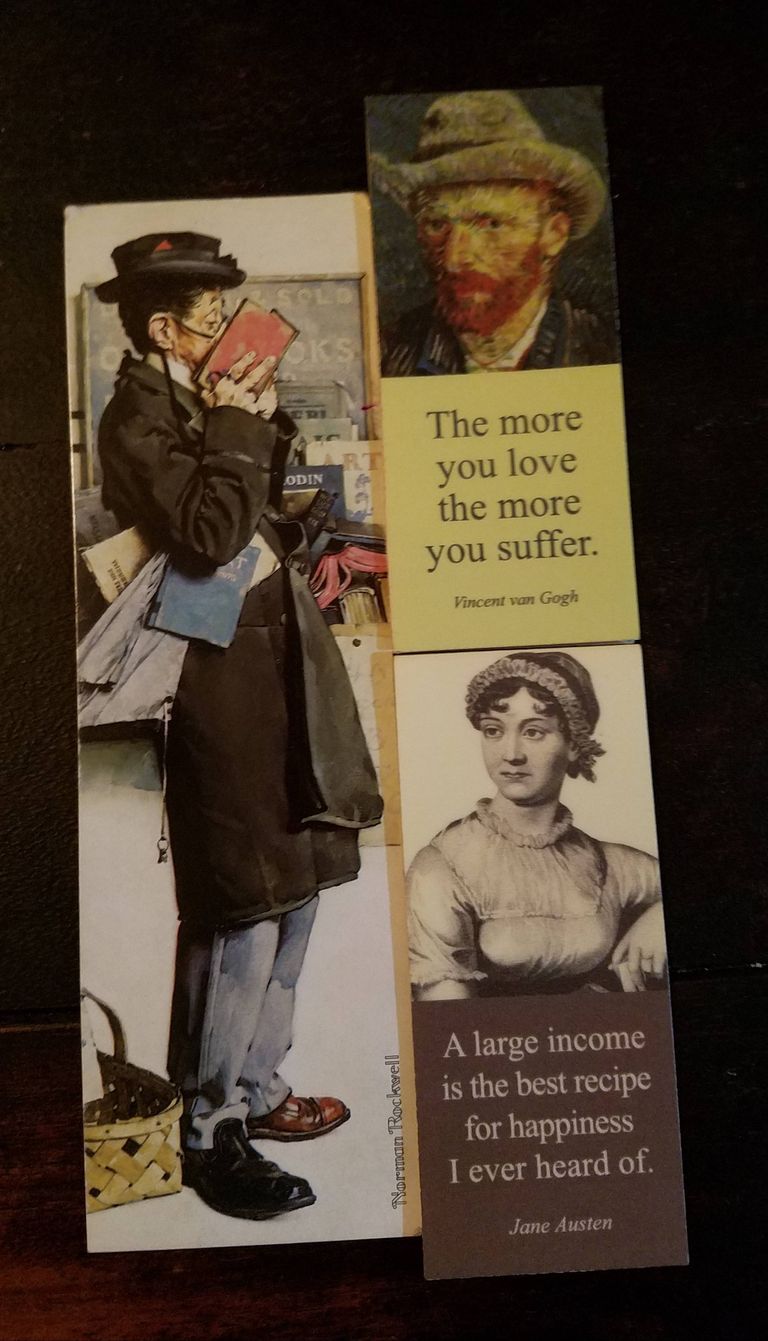 Literary Lunch Boxes
I also collect lunch boxes. When I was kid picking out a new lunch box at the beginning of the school year was a very important decision. Television show and cartoon character themed boxes were usually the top choices. I can't remember all the lunch boxes I had when I was a kid but am pretty sure I never had one that was book or reading themed. I would have loved to have had a Roald Dahl themed lunch box or a Baby-Sitters Club one.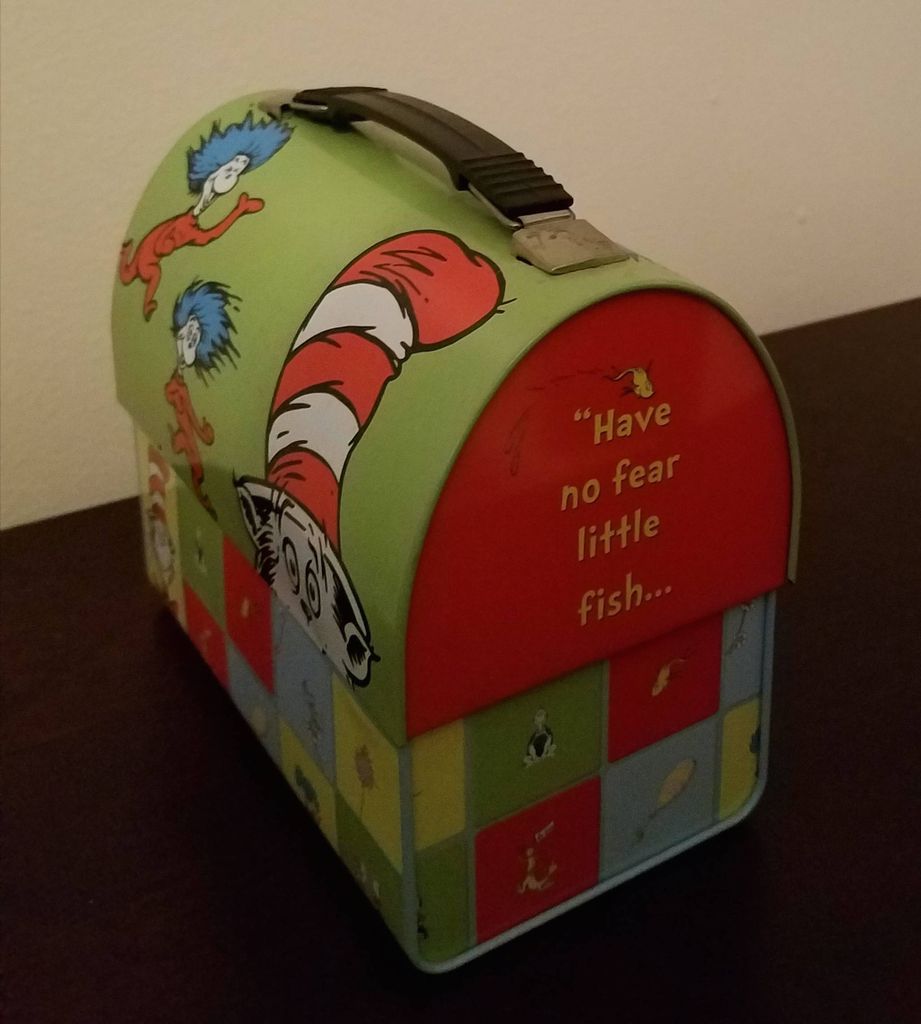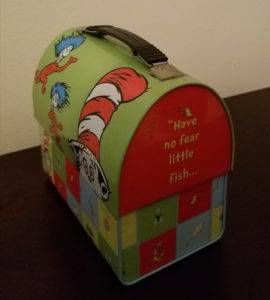 My literary lunch box collection began with a retro looking, metal Gone with the Wind lunch box. It wasn't that I particularly liked the book or movie. It was more that the box was unique. I had never seen one like it before. Now I'm a tiny bit obsessed with retro looking lunch boxes, especially ones that are in any way related to reading or literature.
This one is from the 2015 Los Angeles Times Festival of Books: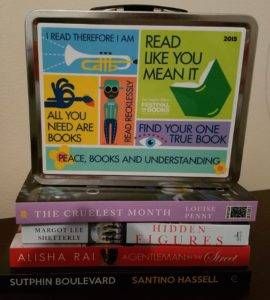 I don't actually use my metal lunch boxes to carry my lunch. There are insulated bags more suitable for carrying food from place to place, even some that are literary themed. My lunch boxes are mostly for show but they are also great for storing small items.
This Gone with the Wind lunch box is the one that started my collection. Its longer shape makes it perfect for storing bookmarks.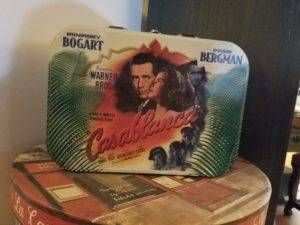 Bookplates
My obsession with bookplates began in library school. I worked in the acquisitions department of a large university library system while I was a student. Most books were paid for out of general accounts designated for print acquisitions. Other books were acquired thanks to the generosity of donors. Books paid for by donors got special bookplates. Each donor had a unique, personalized bookplate advertising his or her generosity. They were beautiful and interesting and I wanted one, or a dozen.
Thanks to Etsy and Zazzle, not to mention bookstores, we can all now have personalized bookplates. There are serious looking ones for serious books, whimsical ones for more comedic books, and everything in between.
You can find this one on Zazzle:
Aside from books, what bookish items do you collect?
Save