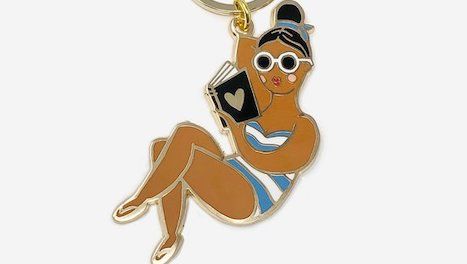 Book Fetish
40 Outstanding Literary Keychains For Your Bookish Life
I don't keep a lot of keychains on my keys, but I do keep meaningful or useful ones. I tend to keep them until they physically disappear from being so banged up from daily wear and tear. My current array includes a Wonder Woman mini figurine, a miniature yoga mat, a personal safety device (that's a nice way to say sharp cat ears), and a bright pink owl. Even though I keep it pretty simple, I love looking at the wide array of literary keychains out there and thinking about the ones I'd like in the future.
The great thing about literary keychains, or really any keychains at all, is that they're relatively inexpensive and they can get a lot of use and admiration. If you live somewhere you need to lock a door, you have an opportunity to take a moment and remember something or someone you love via the little charm.
Find below a wide array of fun, clever, and cheeky literary keychains. These would make the perfect gifts for you, your bestie, or any other book lover in your life.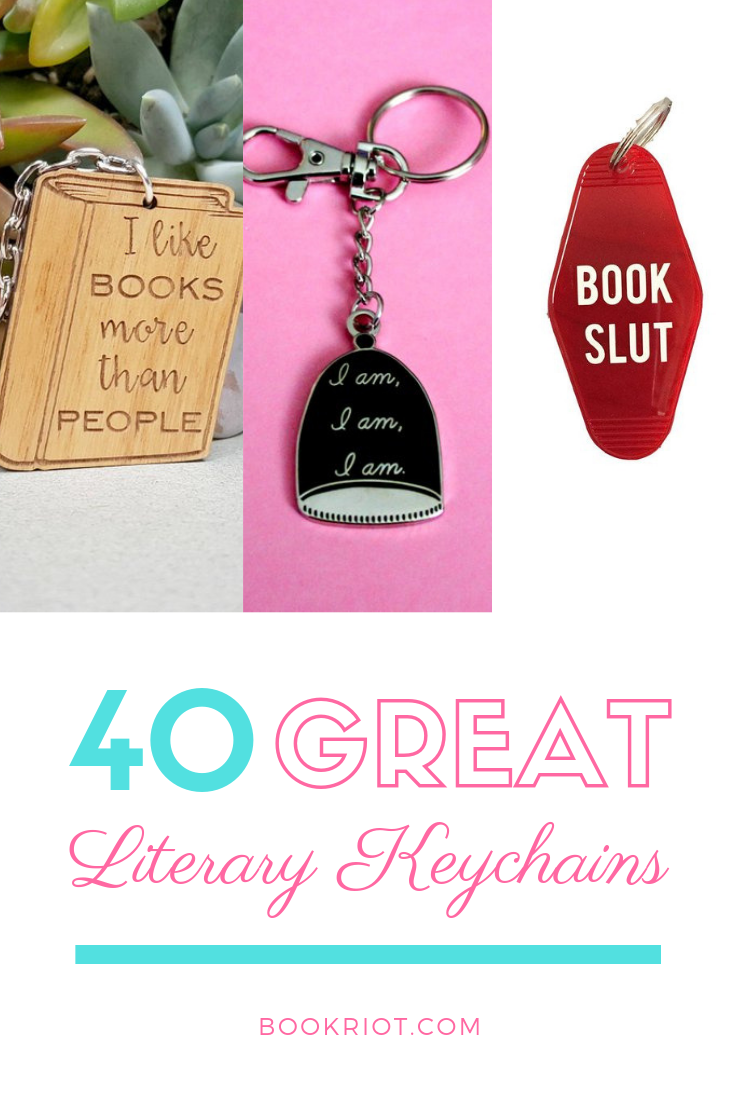 Outstanding Literary Keychains For Your Collection
Proclaim it loud and proud with this book lover keychain. $10.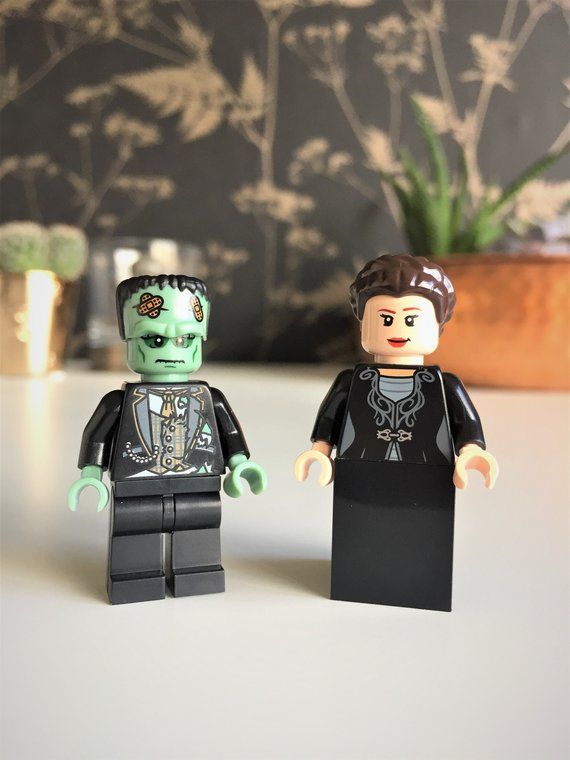 If you want to splurge, you might love this set of Mary Shelley and Frankenstein keychains. You can grab 'em individually or as a set, just be sure to indicate you want the keychain option. $17–$36.
That classic line from The Handmaid's Tale. $11.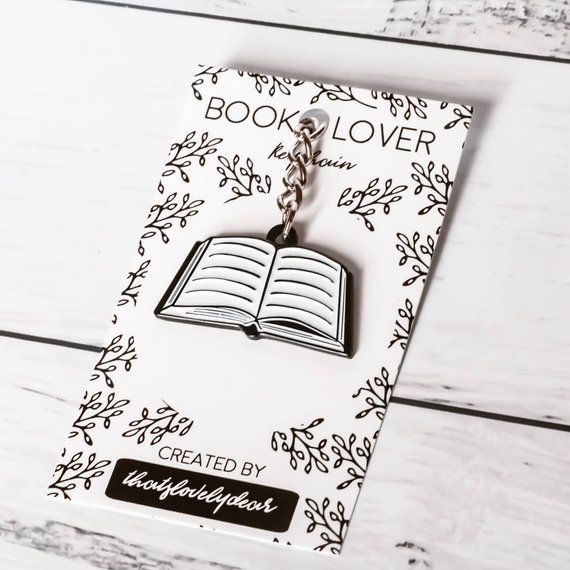 Here's a lovely open book. $9.
For those who love books and love profanity. $5.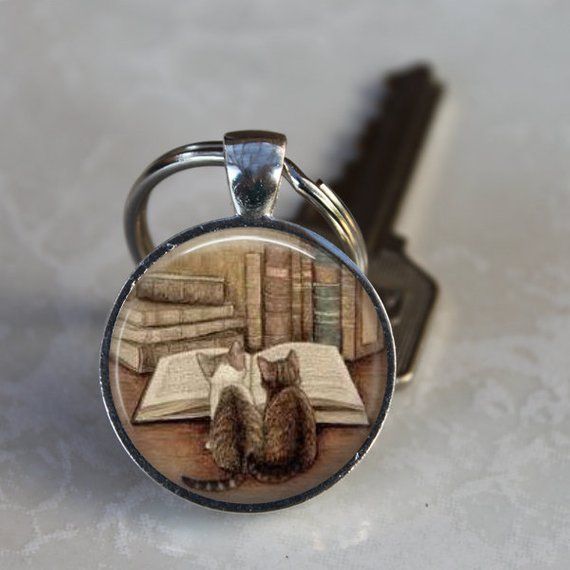 You lie at the center of cat lover and book lover for this sweet literary keychain. $11.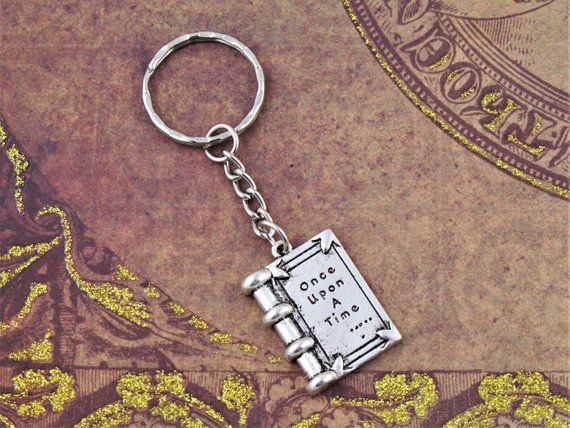 Once Upon a Time… keychain. $6 and up.
The princess saves herself with this Leia keychain. $11.
This keychain featured a hand-lettered reminder of a favorite pastime. $13.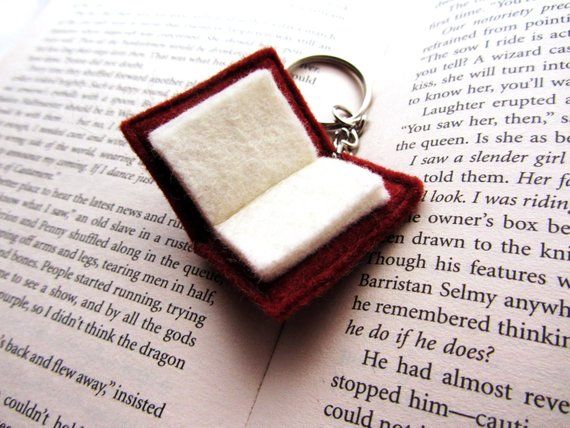 You can pick from so many different colors for this felt book keychain. $8.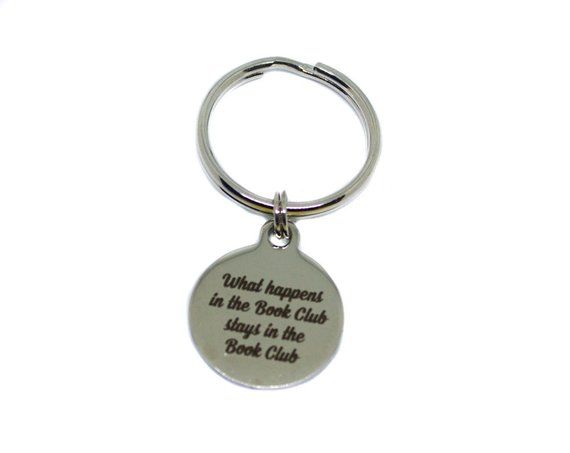 Maybe you need a book club–themed keychain? $9.
If you're looking for more great book club gifts, we've got some additional suggestions, too!
Lots of people have lots of opinions about upcycling books, but when you can upcycle something like a Calvin and Hobbes image for a keychain, you can't do anything but win. $9.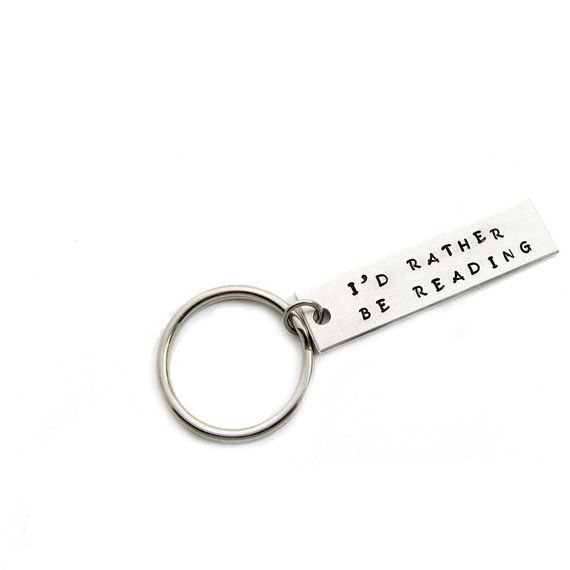 I'd rather be reading keychain. $9.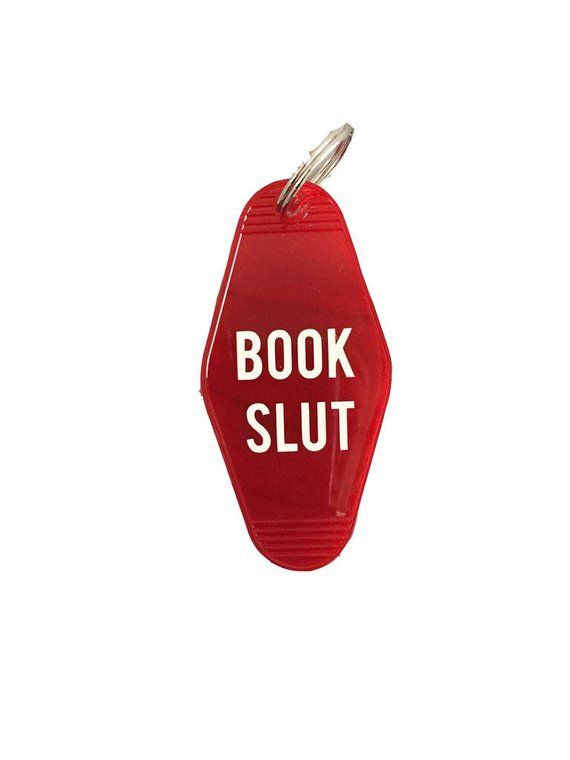 This simple book slut keychain in the style of old motel room keychains is one I'd pick up in a heartbeat. $8.
It might not contain recipes, but this cookbook keychain sure is pretty sweet. $4.
Will you work for books, too? $13.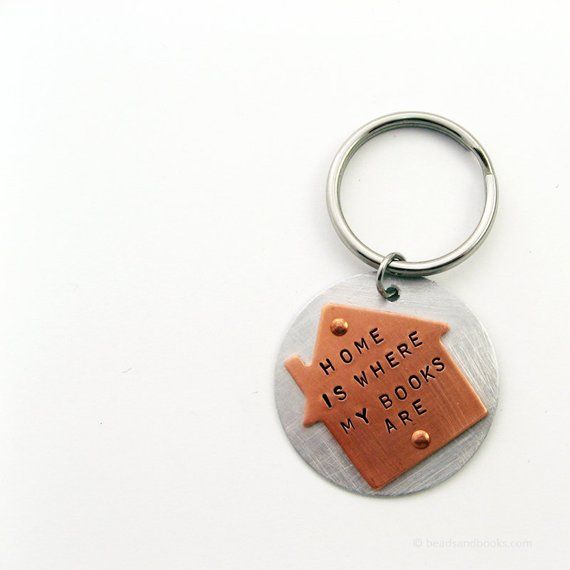 Home is where my books are literary keychain. Maybe your home is anywhere you go, if you take your books with you. $17.
Readers gonna read, read, read, read, read. $4.
The perfect keychain for future wizards and witches. $12.
It's a cute little tile covered in a book page. $8.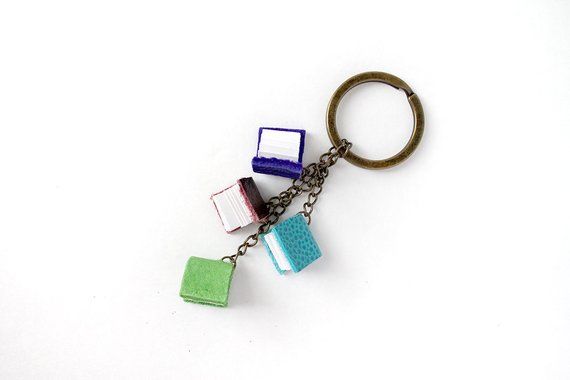 Your keys deserve a library of their own, don't they? $20.
Your hot beverage of choice + books = love in this bookish keychain. $10.
Get your Moby Dick on. $6.
Another fun vintage hotel style keychain is this "I must read" literary keychain. $9.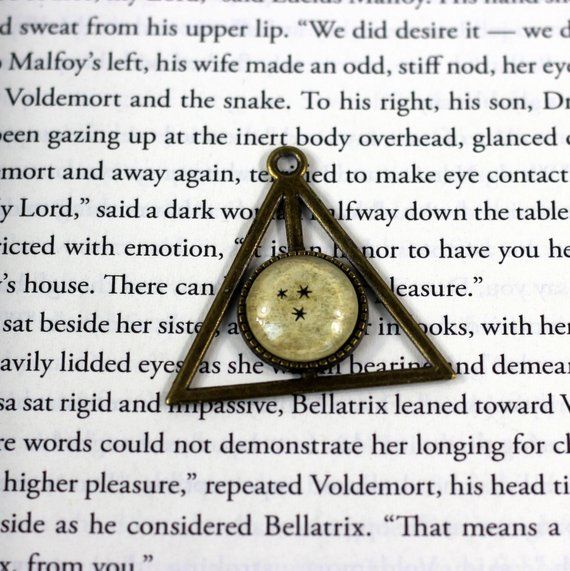 The Deathly Hallows, plus the infamous stars from inside the pages of your favorite children's series. $10 and up.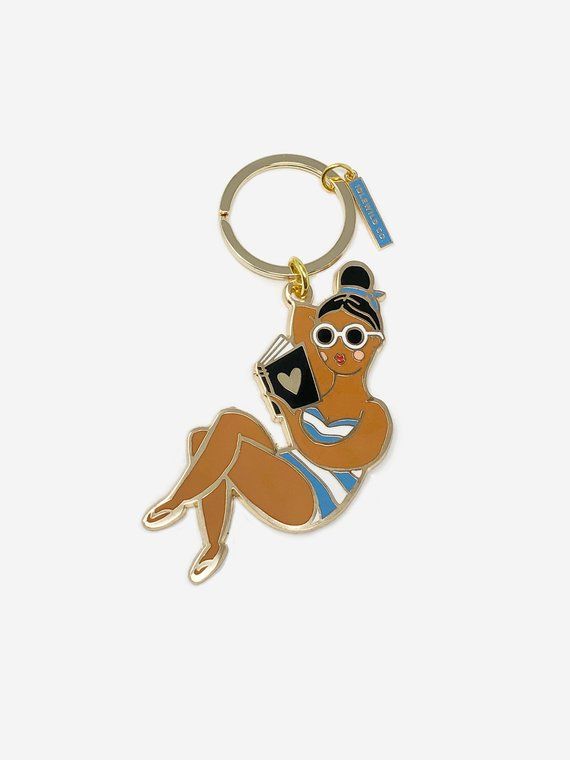 Is this the perfect summer reading keychain? (It is!). $16.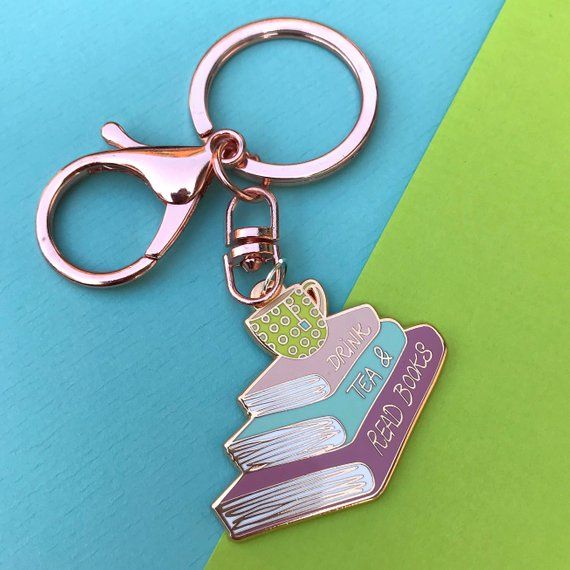 Two of the best activities, naturally, go together in this bookish keychain. $6.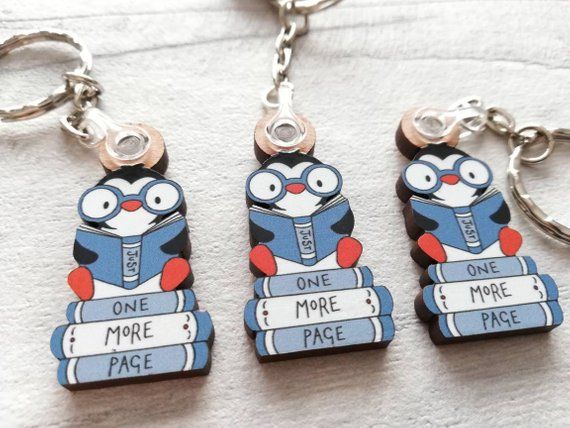 The cutest little bookish penguin keychain. $5.50.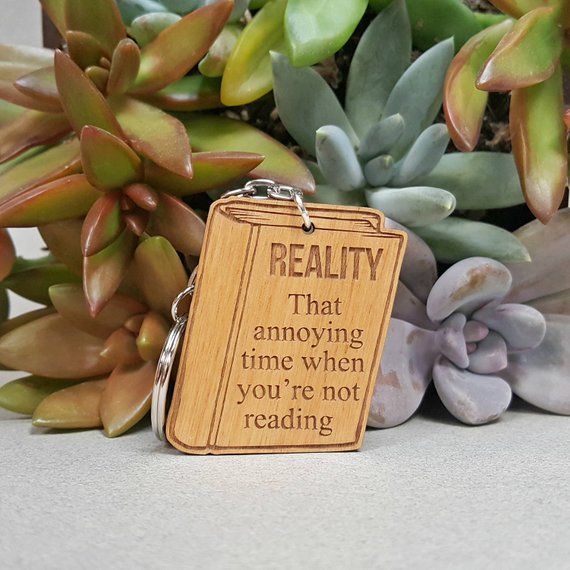 Truth in keychain form. $9.
Sweet kitty atop a pile of books. $5.
Prefer a canine on your books? Then this keychain is for you. $5.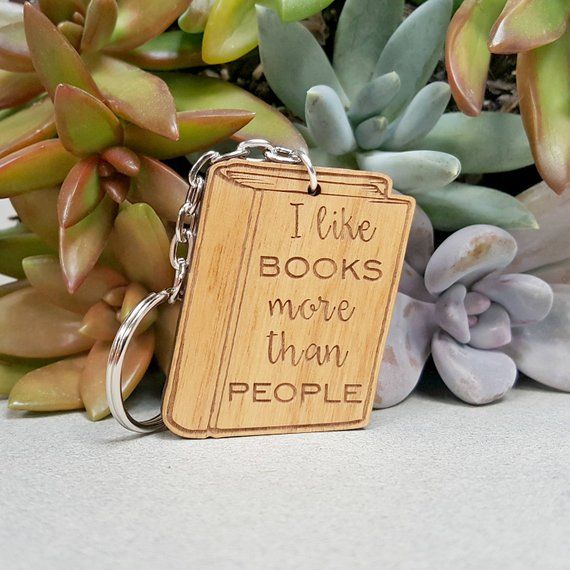 Raise your hand if you relate to this keychain. $9.
The perfect Sylvia Plath keychain. $12.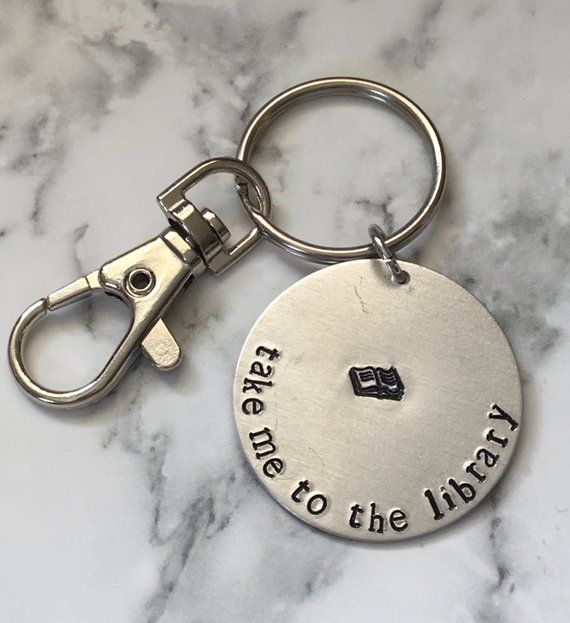 Imagine saying it like "Take me out to the ball game." A great library keychain indeed. $12.
Solid. $4.
For the GoT fans. $9.
There's something to be said about a simple read keychain. $8.50.
Another perfect library themed keychain. $13.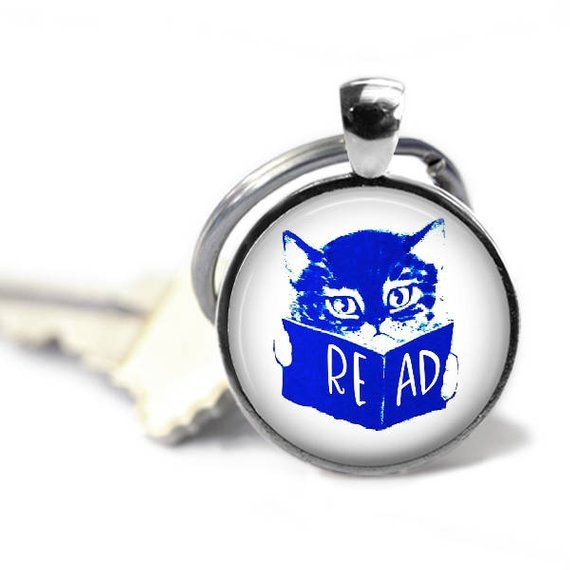 Another keychain for cat lovers. I especially love how not into being interrupted this particular feline is. $12.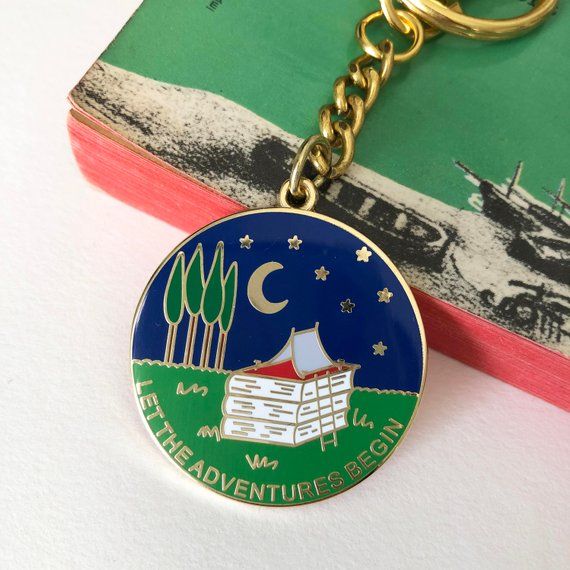 Last, but not least, how great is this reading adventure keychain? $13 and up.
---
Want more great bookish goods? Check out bookish cat enamel pins, unique personalized bookmarks, and some great bookish patches.