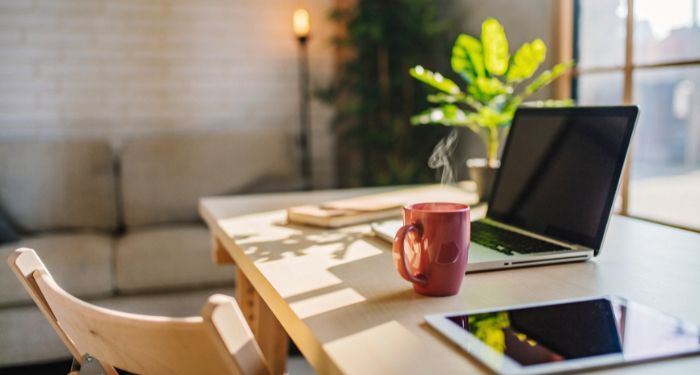 This content contains affiliate links. When you buy through these links, we may earn an affiliate commission.
Whether you're looking ahead to your own holiday gifting or are hoping to build a wishlist to pass along to those always asking you what you want, now is the perfect time to begin thinking about the places and spaces you're hoping to spruce up. There are so many places you can add just that little bit — or big bit! — of something to make your home or work spaces cozier, warmer, and, of course, more bookish. Maybe you're still working from home or have always worked from home or you're itching to update that space you no longer use exclusively for work, why not start considering some literary home office gifts for your giving/wishing lists?
When I think of literary home office gifts, I think about a few things. There are big ticket items like fancy bookshelves or original art prints. I also think of smaller gifts, including pencils, pens, paper products, and bookends. There are literary home office gifts here for every price point, from big spenders to perfect little stocking stuffers.
I've kept to broadly literary and bookish themes, so you won't necessarily see fandom related gift ideas here. But know there are plenty out there — maybe you love a set of sticky notes you see here but want to know if there's one that aligns with a favorite movie or superhero. Click through to the Etsy shop and you might find exactly what you were looking for (or, maybe weren't but are pleasantly surprised to find).
Let's dive on into the best literary home office gifts.
---