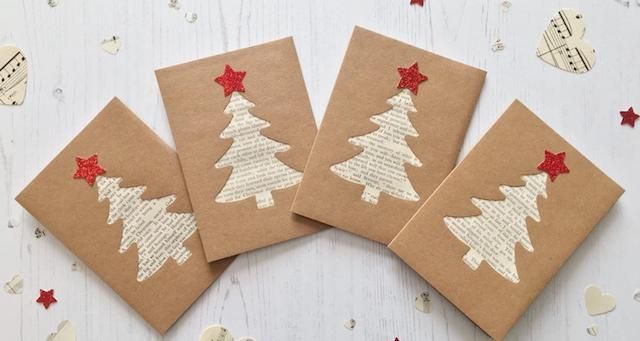 Book Fetish
20 Literary Holiday Cards to Send This Season
This content contains affiliate links. When you buy through these links, we may earn an affiliate commission.
I grew up in a household where the dining room hutch was covered with Christmas cards from friends and family by the time December 25th rolled around. Now that I am an adult, I'm lucky to receive maybe five cards from friends. I get it—the digital age has made snail mail mostly a thing of the past. But I love sending and receiving cards, especially if they're bookish, so naturally I was delighted to discover a treasure trove of literary holiday cards on Etsy. If you want to get back into the snail mail tradition this season, it's not too late to send these bookish holiday greetings to your friends and family (and favorite library workers and booksellers)—and may I recommend that you acquire the Ezra Jack Keats Snowy Day stamps to send them on their way?
Have Your Shelf a Merry Little Christmas Card: I adore puns, and book + holiday puns are even better! You can buy a single card or a pack of 8 from this shop!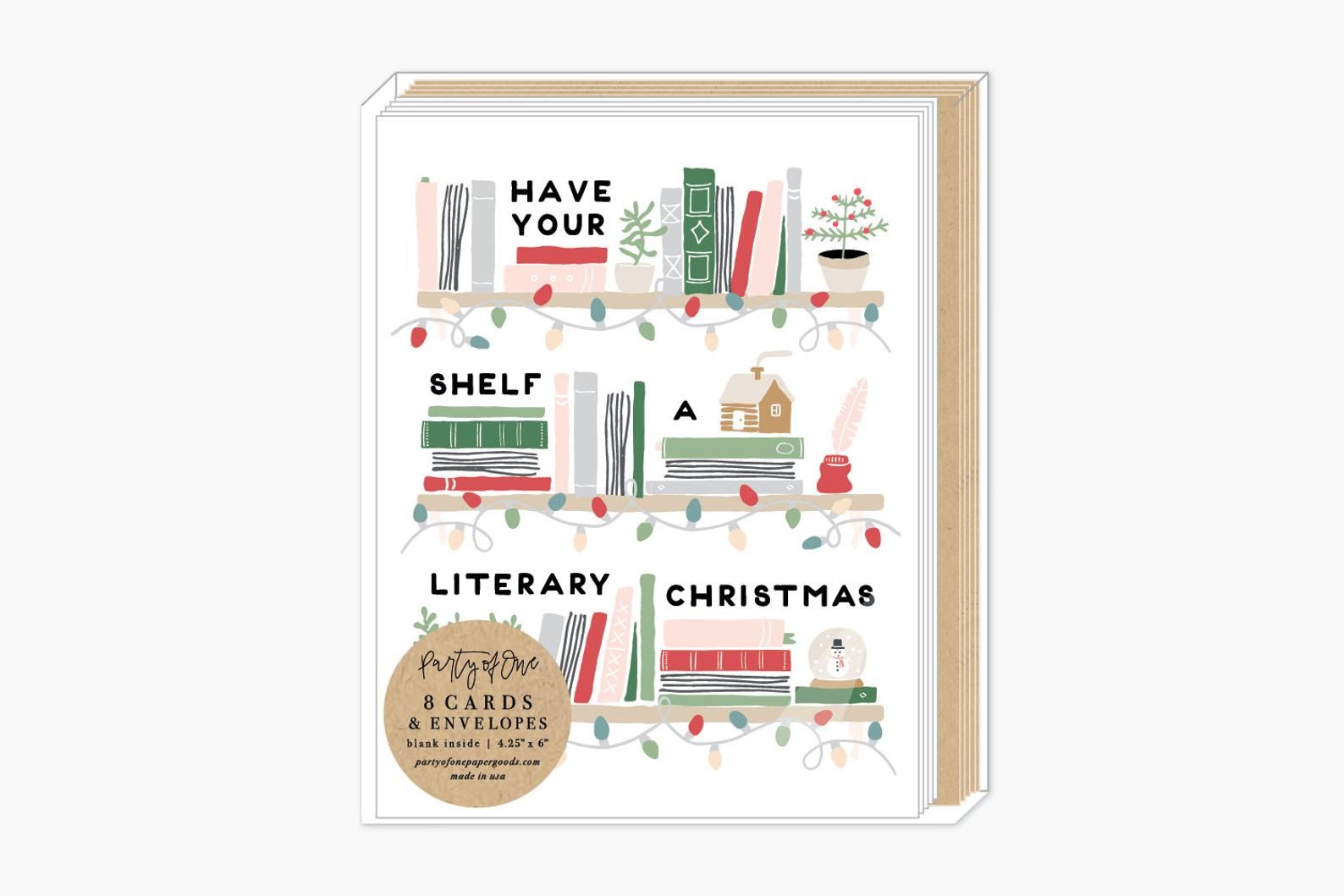 Jane Austen Christmas at Chawton Cottage Card: Send holiday greetings to your favorite Jane Austen fan with this lovely card that depicts Chawton Cottage, where Austen wrote many of her novels.
A Christmas Carol Tree Cards: These handmade cards are made from pages of the classic Christmas ghost story from Charles Dickens!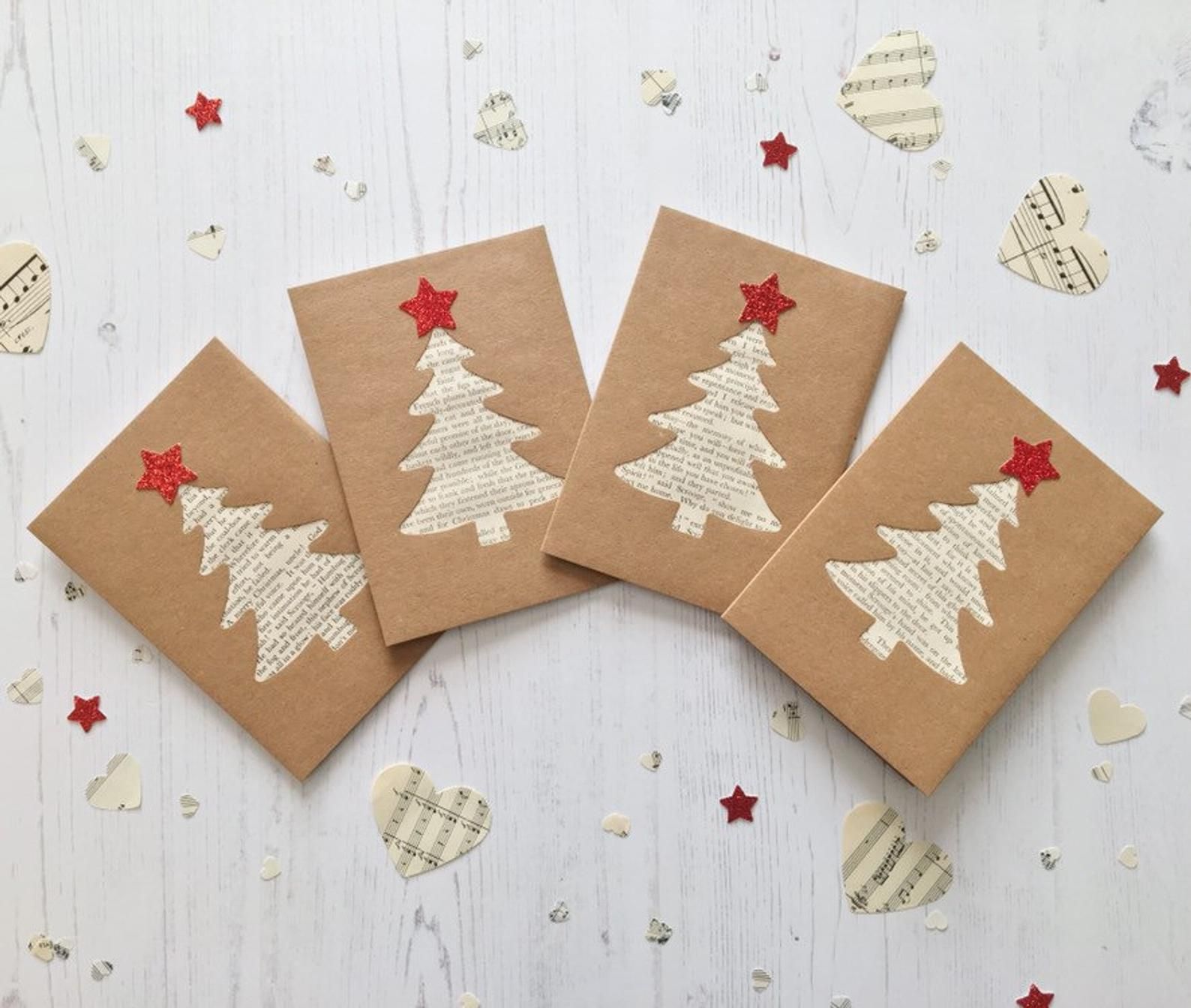 The Polar Express Library Card Christmas Greeting: Give your favorite library workers a warm greeting with these clever library checkout cards of a Christmas classic!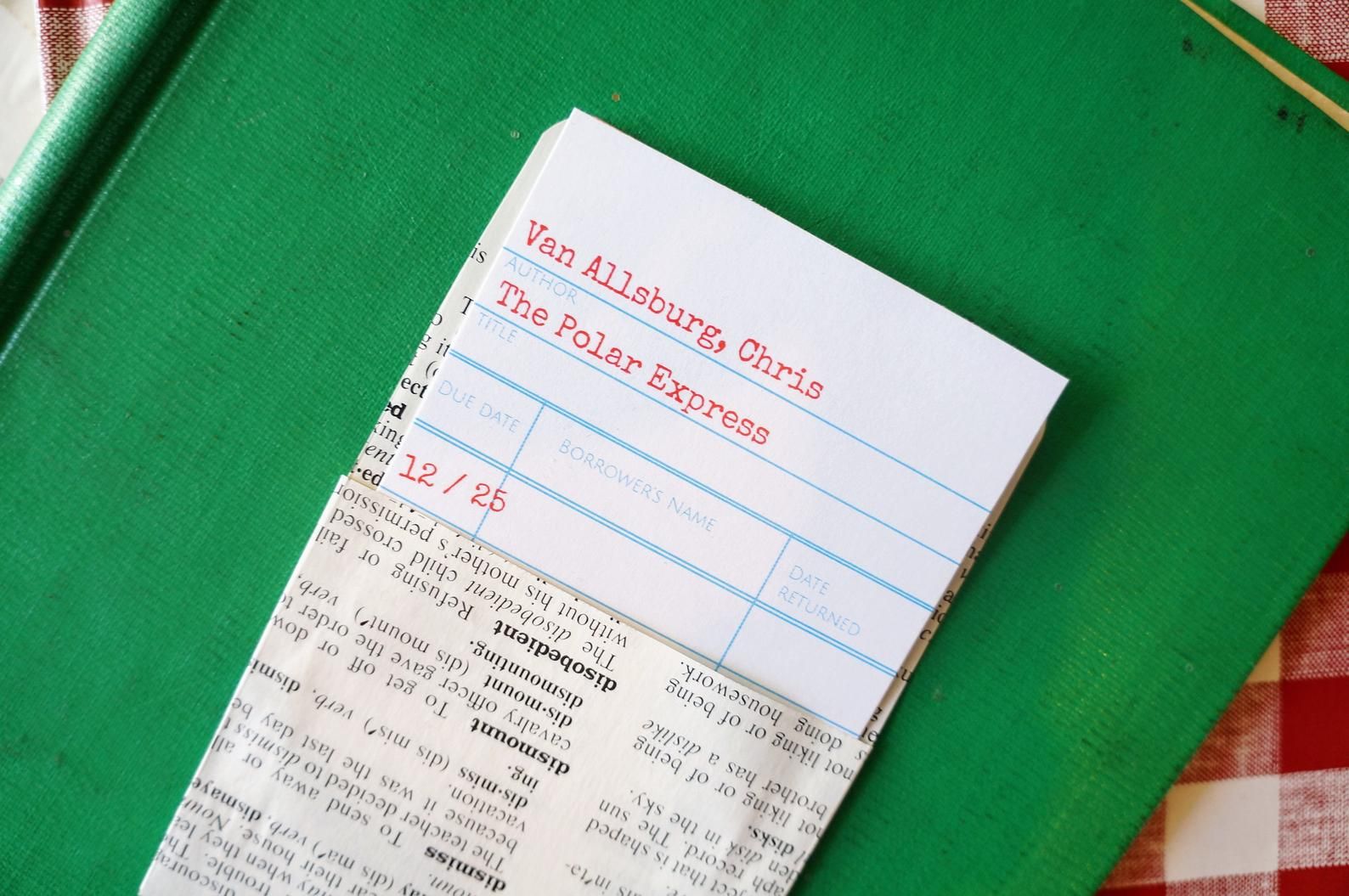 Merry Bookmas Card: For that friend that doesn't celebrate any particular religious or holiday tradition and uses the day as an excuse for new books and unfettered reading time!
Honor Christmas All Year Round: This pretty card features a quote from A Christmas Carol, "I will honor Christmas in my heart and try to keep it all the year."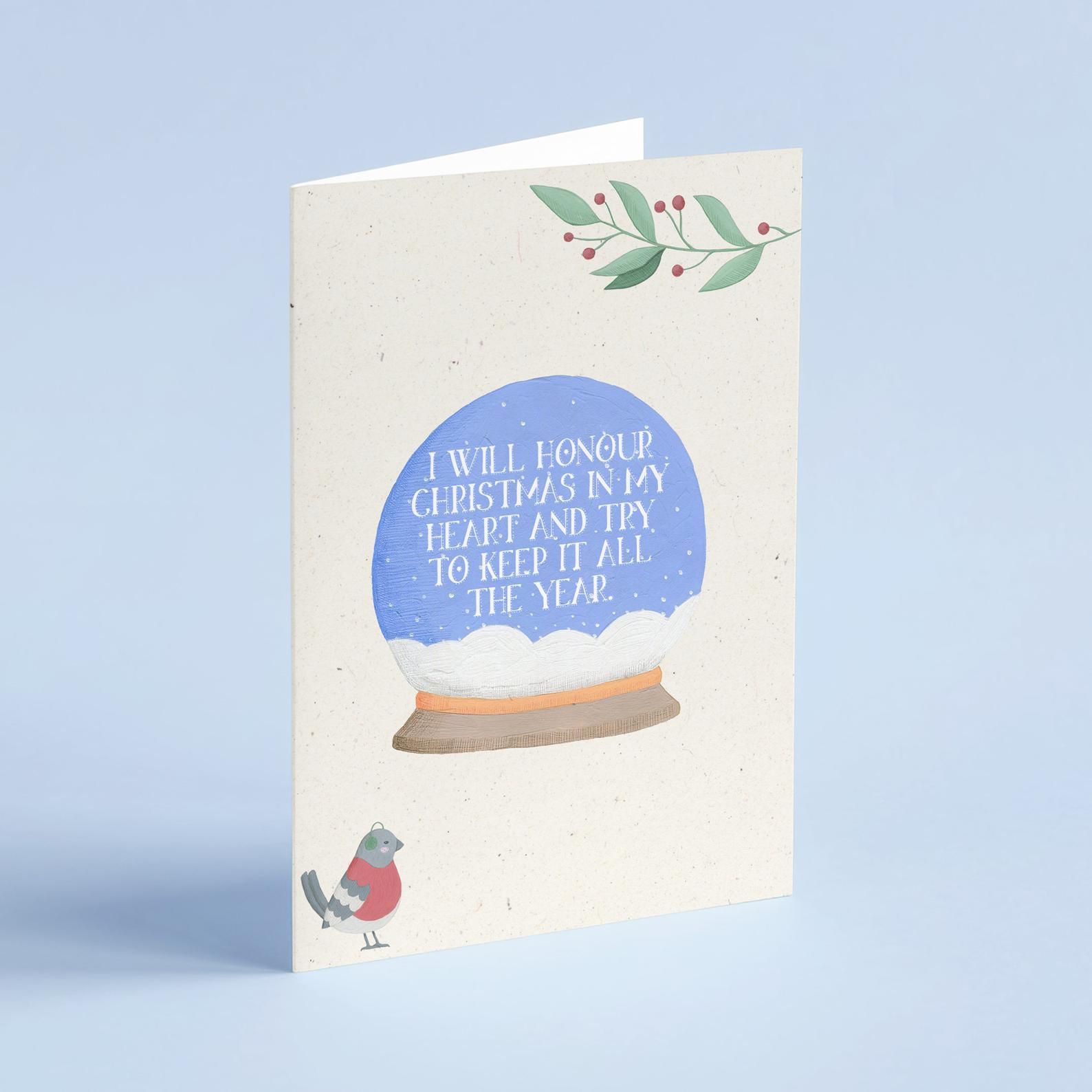 The Brontë Sisters' Christmas at Haworth Parsonage: Send a Brontë lover this snowy scene from their home at Haworth Parsonage, complete with adorable leaping foxes!
Set of Six Literary Christmas Quotes Cards: Send a greeting to every reader on your list with these six cards featuring quotes from Louisa May Alcott, Jane Austen, Washington Irving, and more!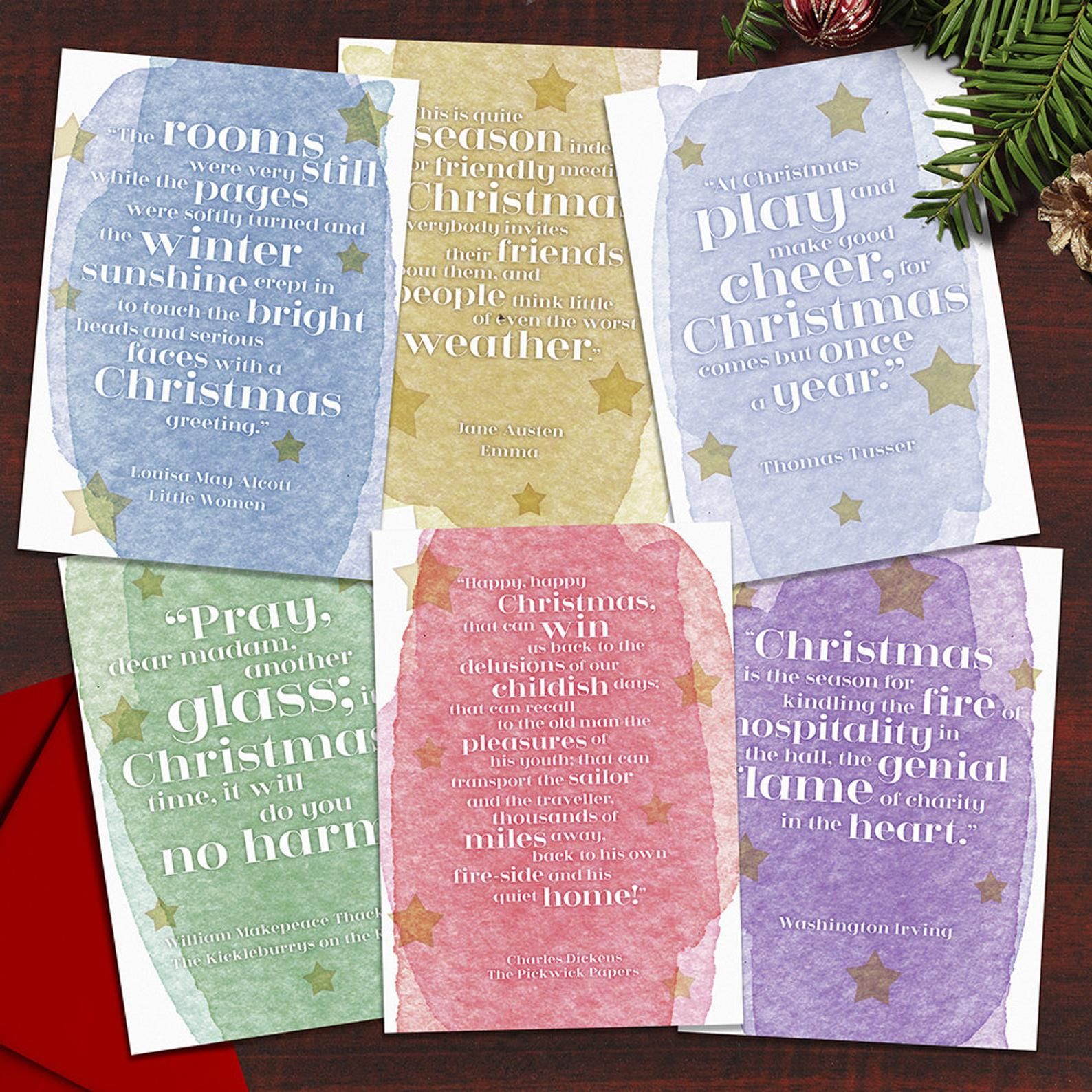 Hobbit Hole Christmas Card: Merry Christmas from my hobbit hole to yours!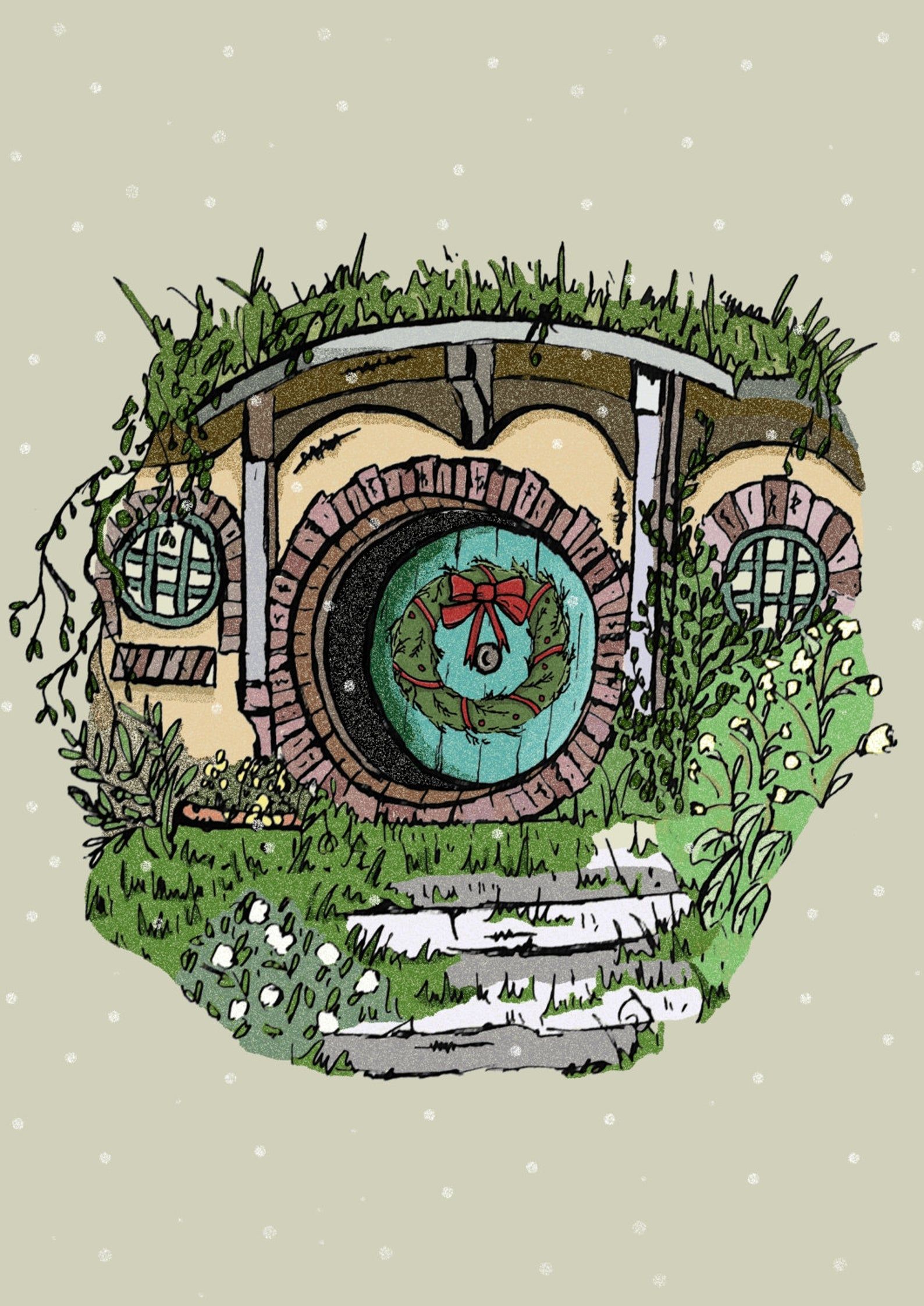 Eat, Read, and Be Merry: Let us never forget the reason for the season, am I right?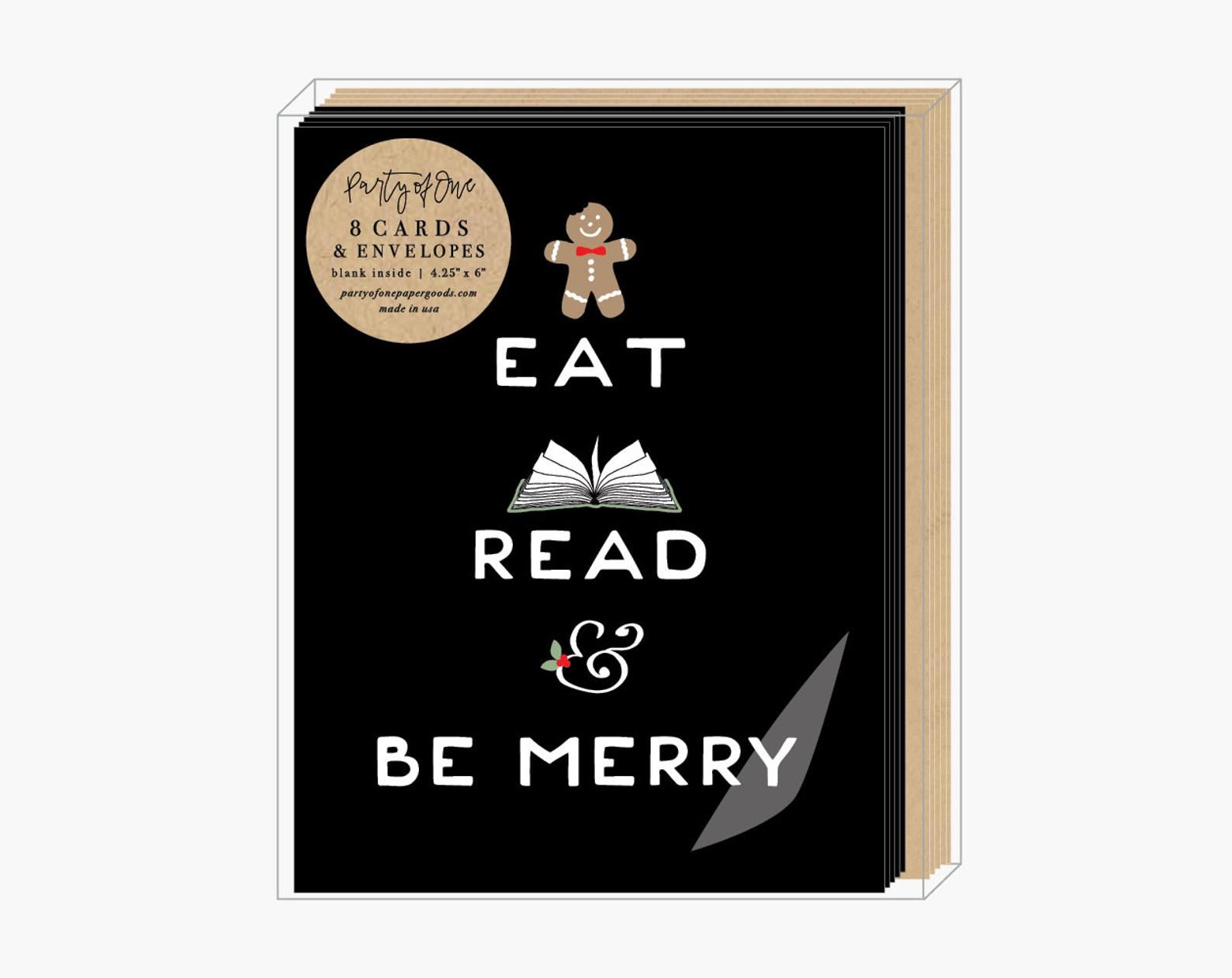 Merry Christmas to My Favorite Muggle: Send your Harry Potter–loving pals some Christmas cheer! It's not a Mrs. Weasley sweater, but it'll do!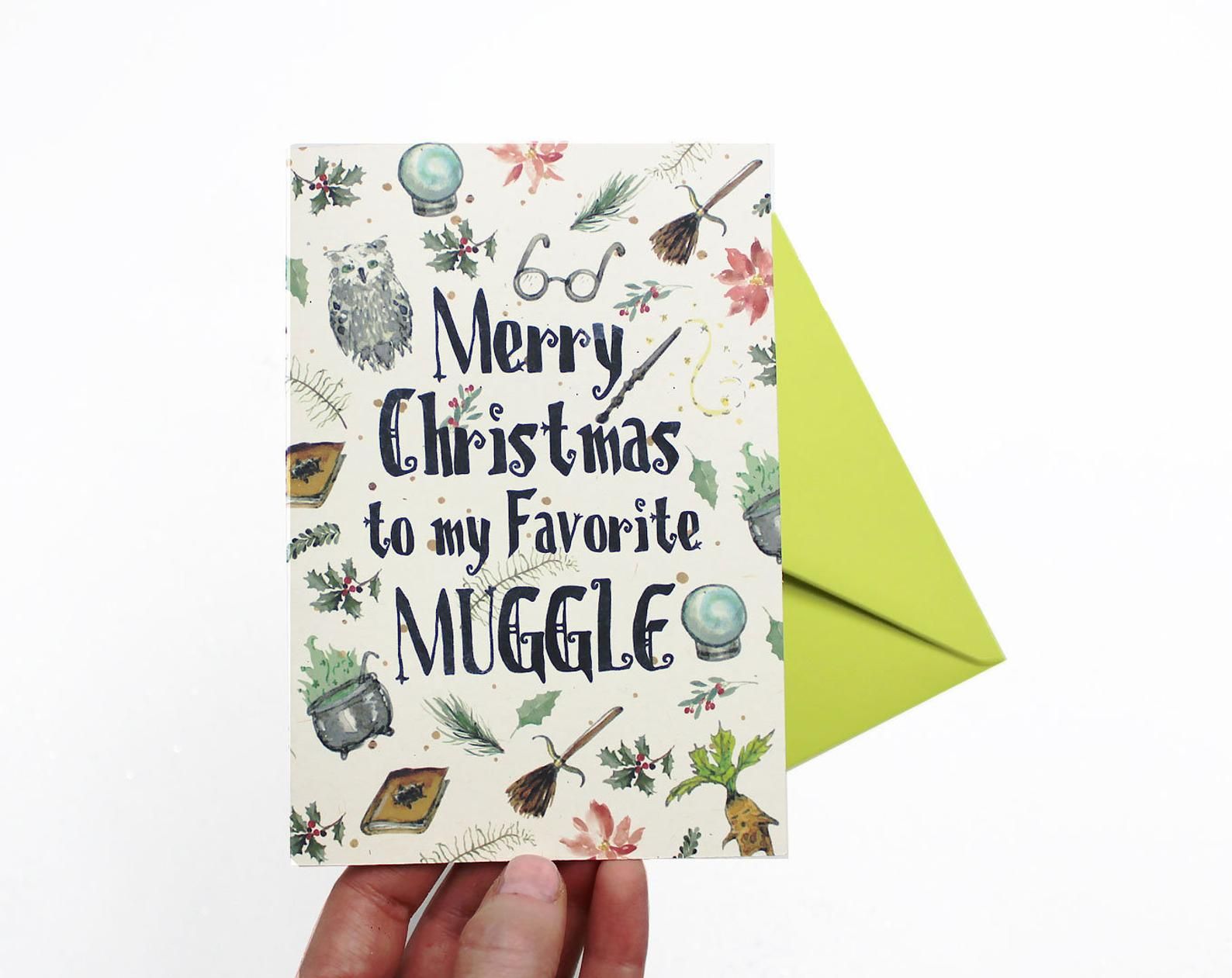 Marley Was Dead to Begin With: If you're an anti-holiday Scrooge but still want your friends to know you're thinking of them, this is the perfect card for you!
All I Want for Christmas is Books, Socks, and the Global Rise of the Matriarchy: Is that really too much to ask for this holiday season?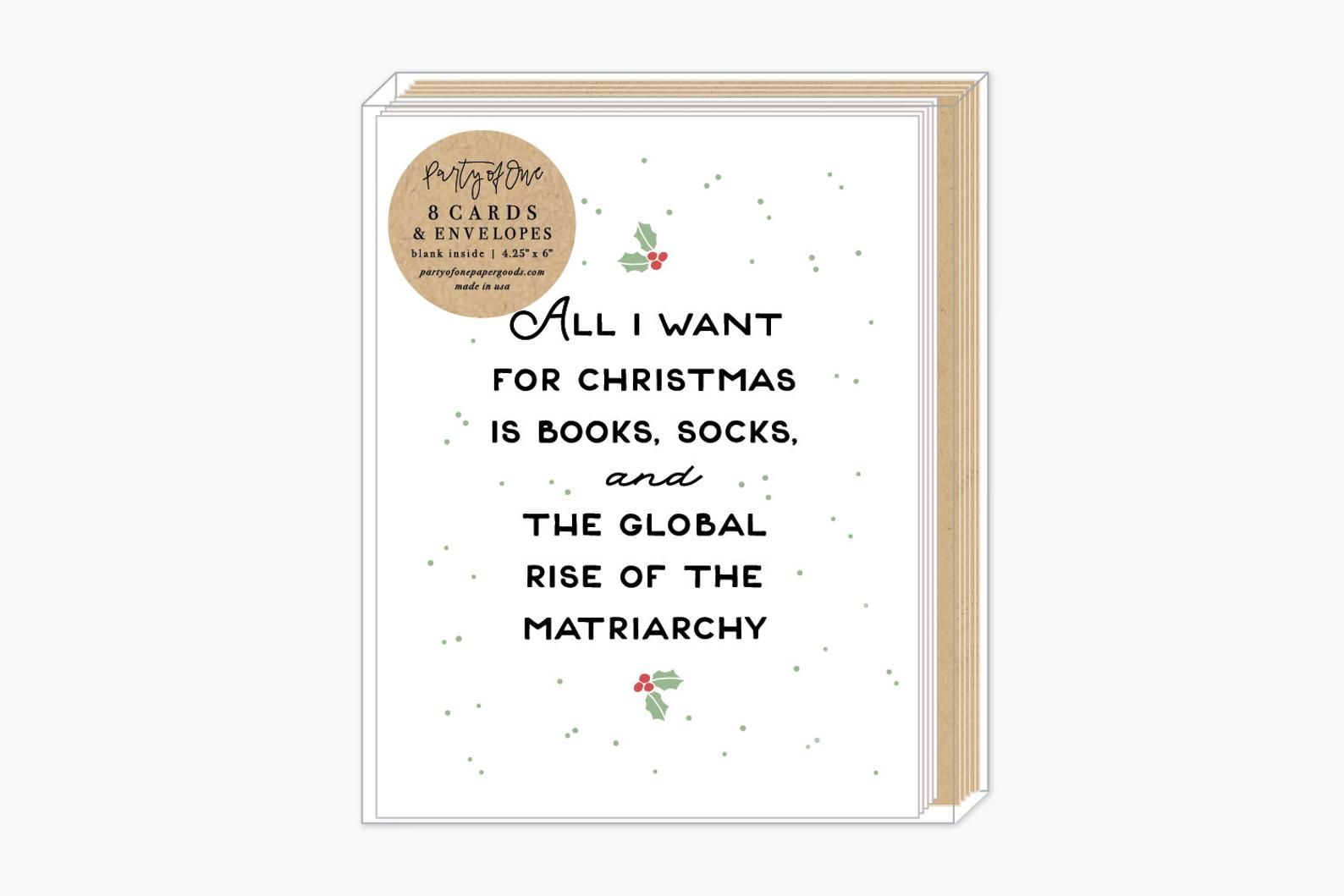 Peace, Health, and Sweet Contentment Be Yours Shakespeare Holiday Greeting: Because the Bard said it best!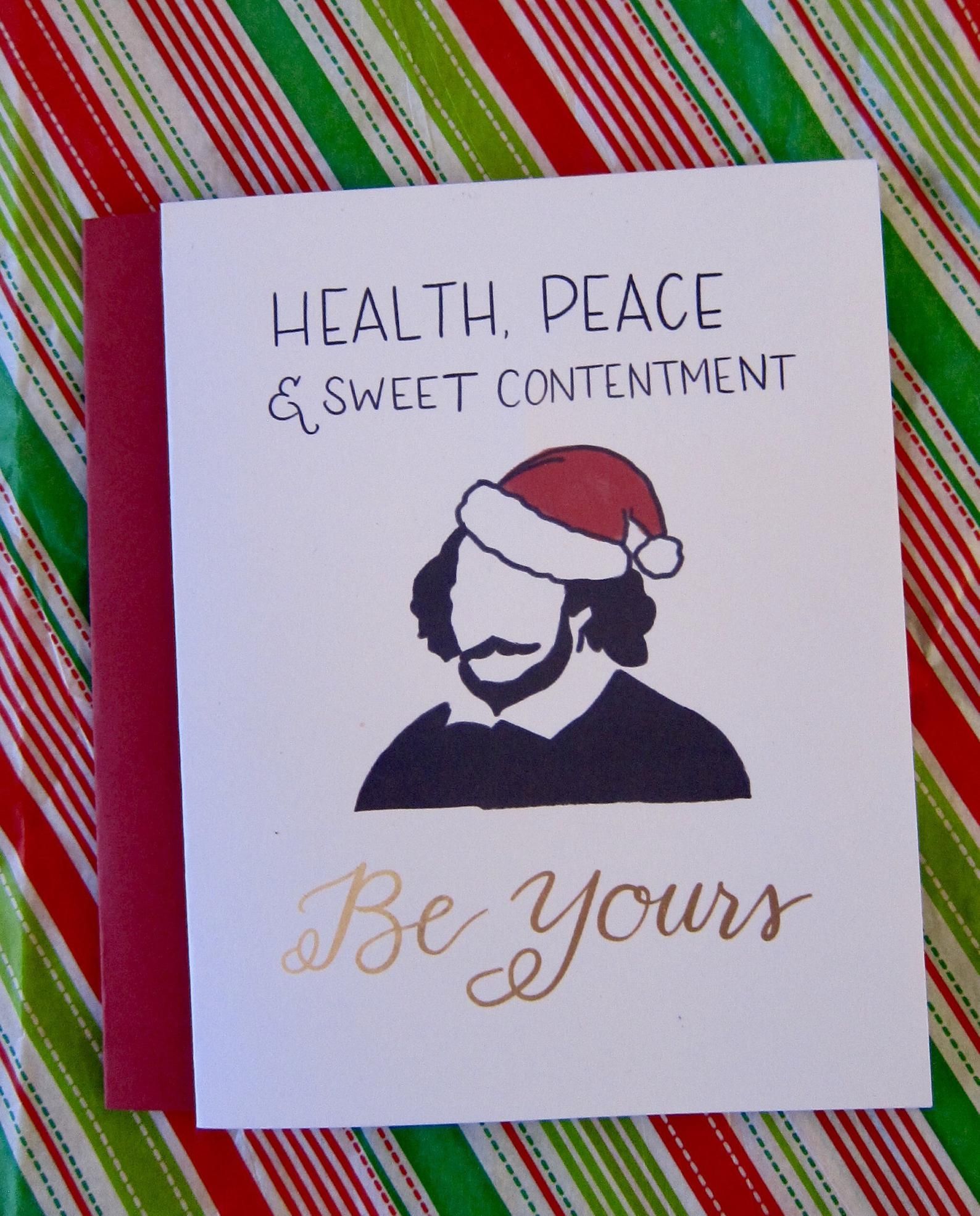 Froebel Star Greeting: This sweet, bookish paper star card is a beautiful holiday greeting!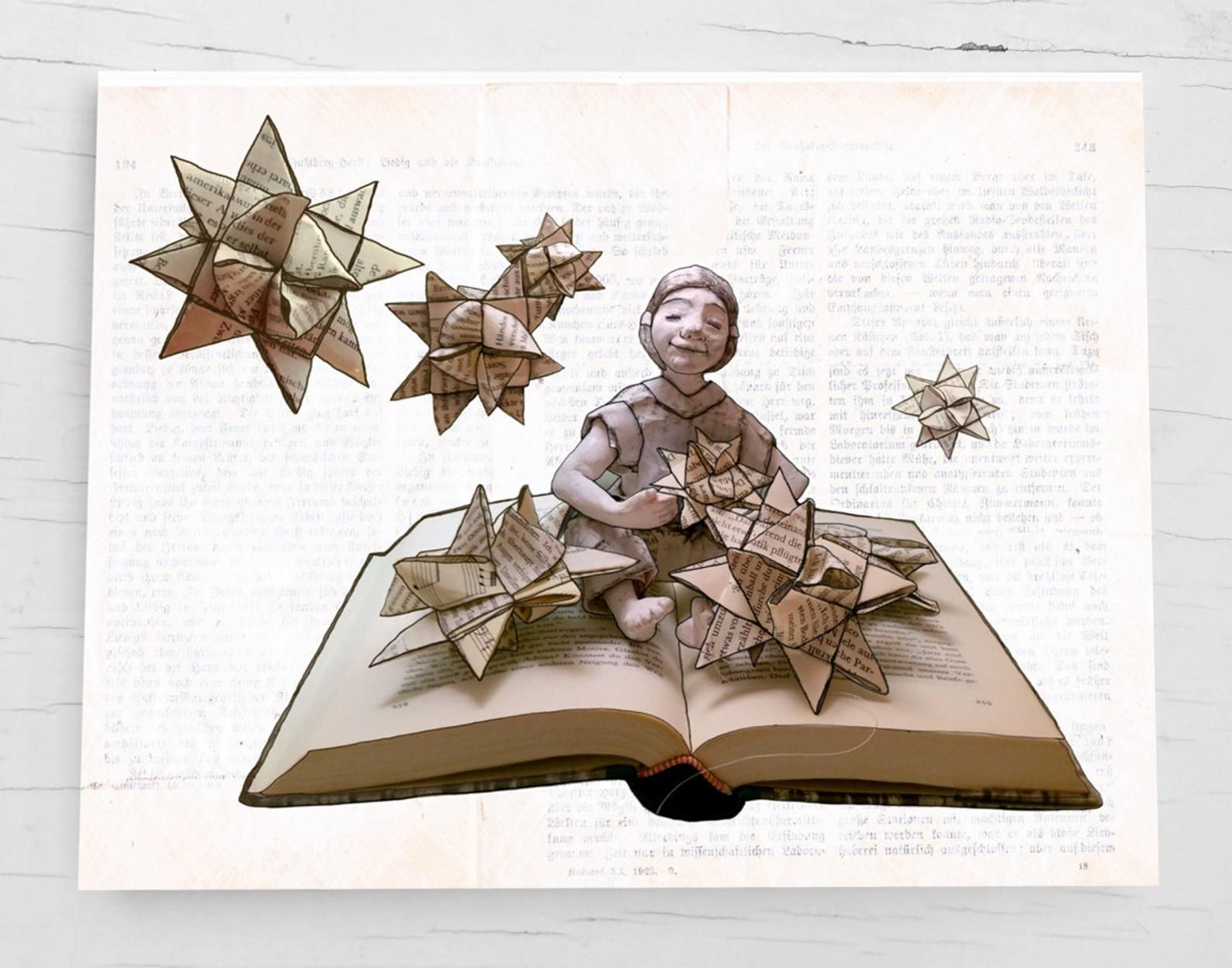 Season's Readings: Have I mentioned how much I love a good pun?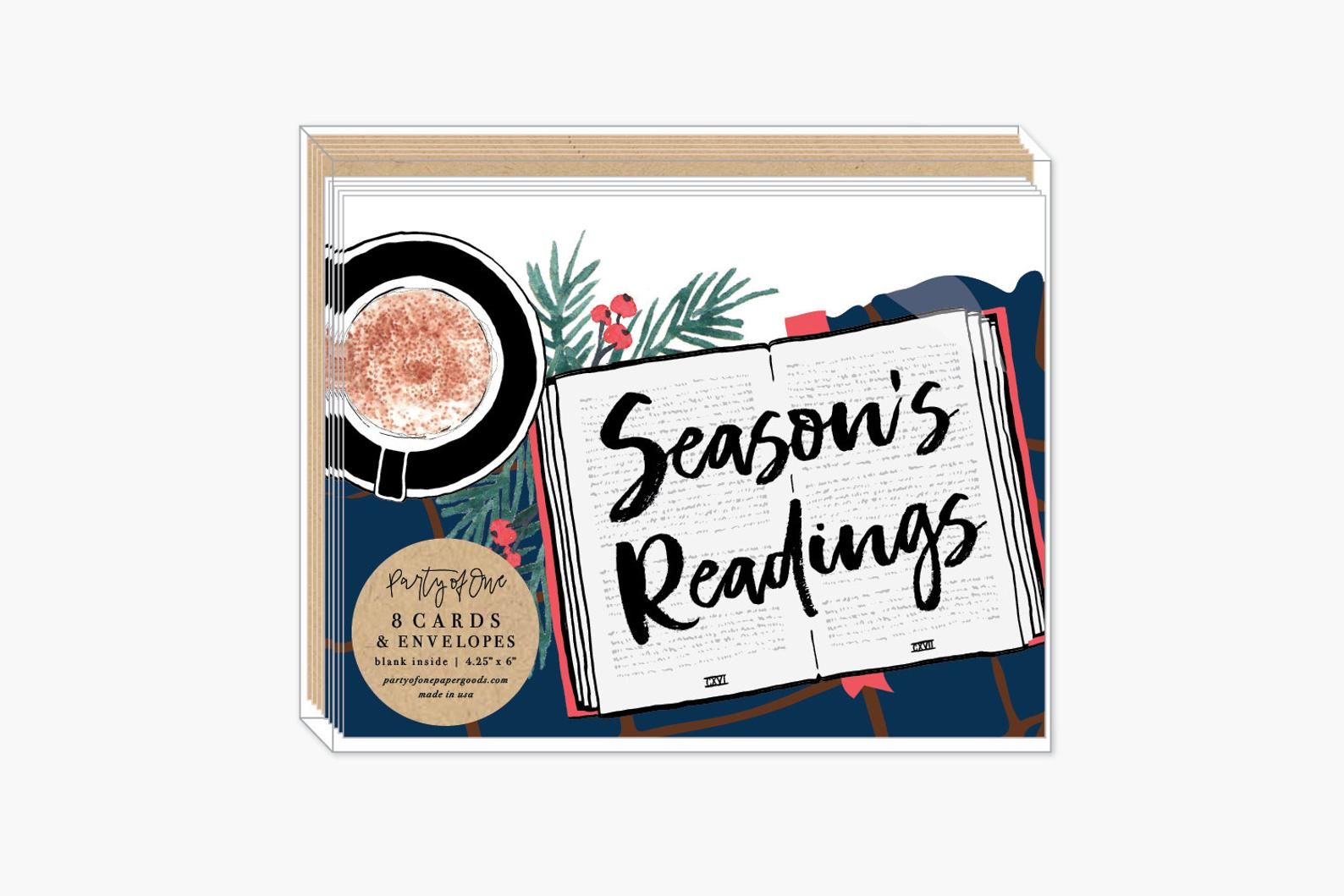 Hedwig Christmas Card: This pretty greeting card featuring Hedwig from Harry Potter and a stack of presents is sure to be well-received!
John Keats Christmas at Wentworth Place Card: Calling all Keats fans! This sweet wintry scene at Keats's Wentworth Place (with cats!) is a lovely greeting!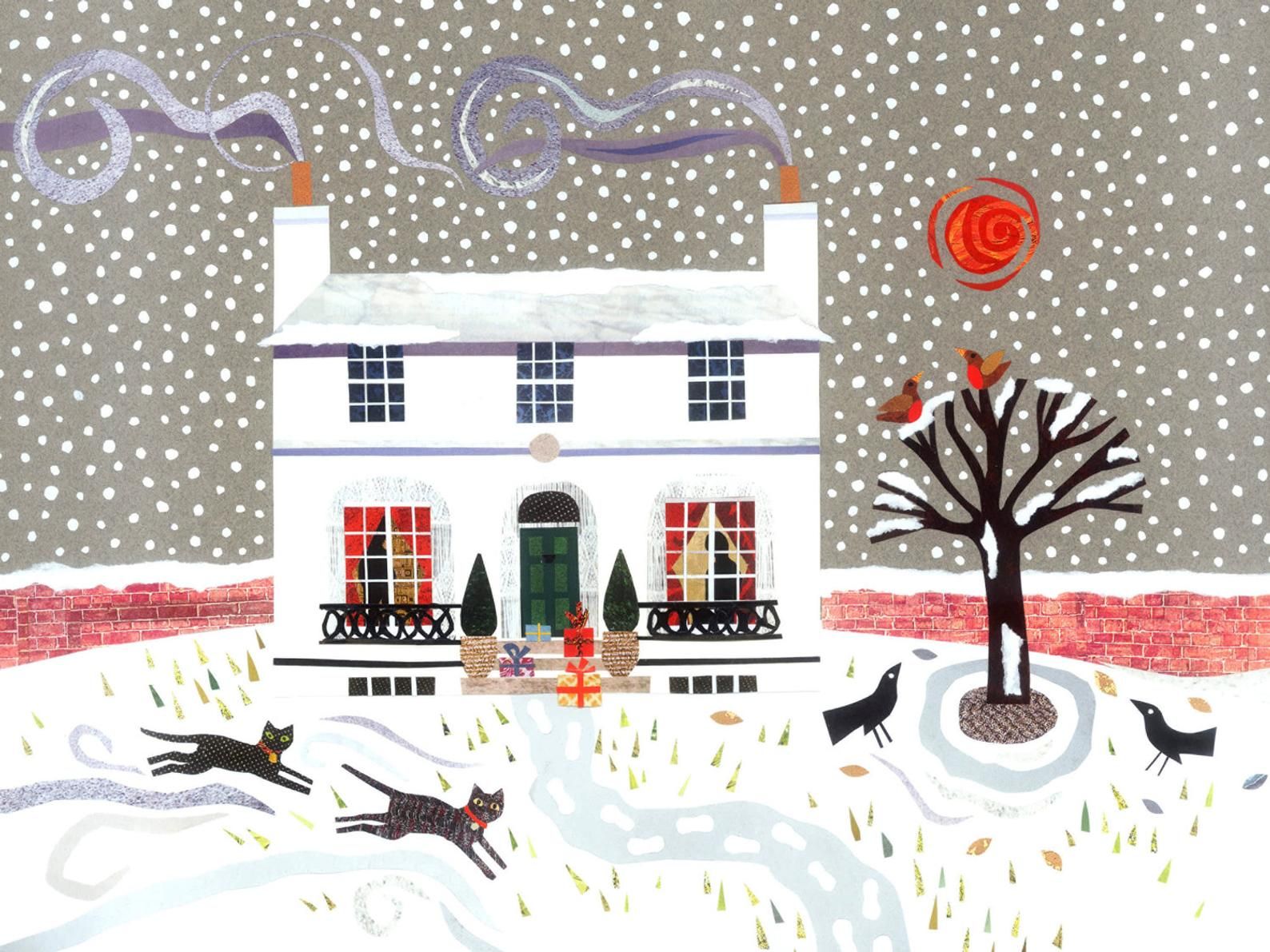 It's the Most Wonderful Time of the Year: Because it's time to curl up with a stack of books and read!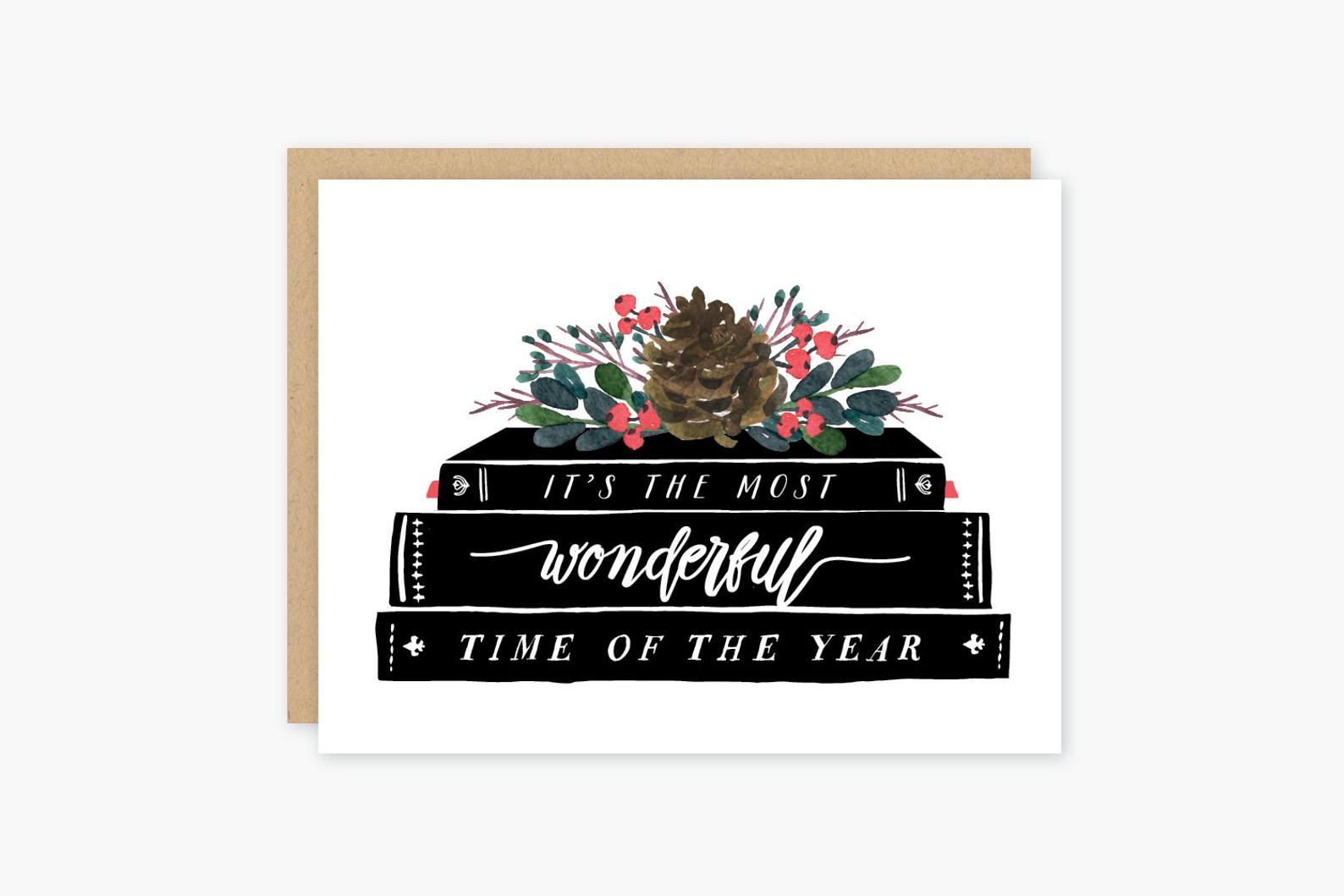 Merry Bookish Christmas Card: Merry bookish Christmas to all, and to all a good reading light!
For more ideas on how to make your holidays more bookish, check out our list of suggestions!