Lists
Literary Holiday Card Round-Up
This content contains affiliate links. When you buy through these links, we may earn an affiliate commission.
Every year, I say I will send out Christmas cards, and every year, I don't. Or I get them out so late that they only go to people close enough that I can deliver the cards directly to their hands. Not this year! This year, I am prepared! I will buy cards! I will get stamps! I will do this all before December is over!
While I was hunting down the perfect holiday cards, I found a bunch of bookish ones to share with you all, since bookish Christmas cards are obviously the best Christmas cards. Lots of these come in singles or multi-packs, so make sure you check if you're planning to order more than one.
I would like very much to trade places with the girl on this card that wishes a "storybook Christmas." A cup of tea, stack of books, and some presents, please.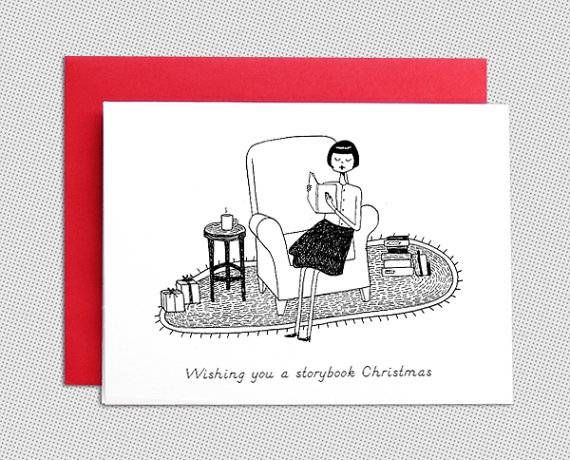 This one would be perfect tucked into a nice tall pile of books under the tree.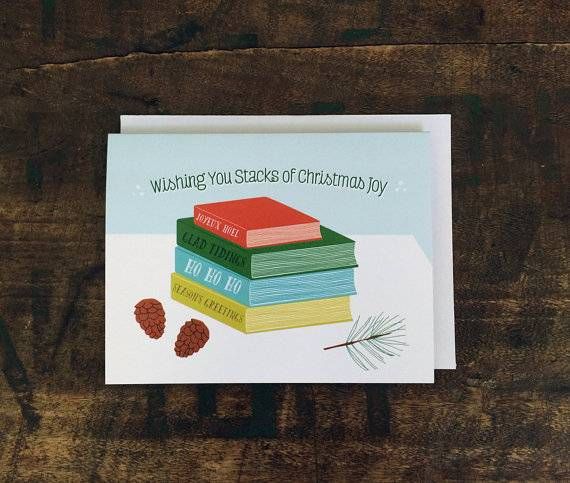 Grow your card recipients' hearts three sizes larger with this quote from The Grinch who Stole Christmas.
You can find this quote from Ebeneezer Scrooge's conversion everywhere come Christmas, but I love the illustration on these cards particularly.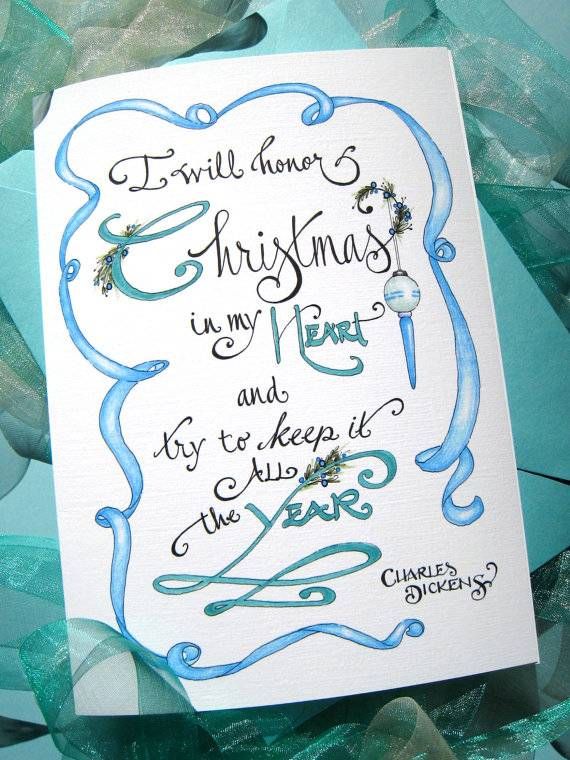 No literary round-up is complete (apparently) without something Jane Austen-themed , so check out this Christmas bookshelf including Sense & Sensibility & Santa and Christmas Persuasion. (These are a download, so you don't have to wait for shipping! Just get some cardstock and print them out!)

Can't decide on just one book to recall this Christmas? Here's a multipack of letterpress cards with quotes from A.A. Milne, Charles Dickens, Laura Ingalls Wilder, Louisa May Alcott, Washington Irving, Christina Rosetti, and William Shakespeare.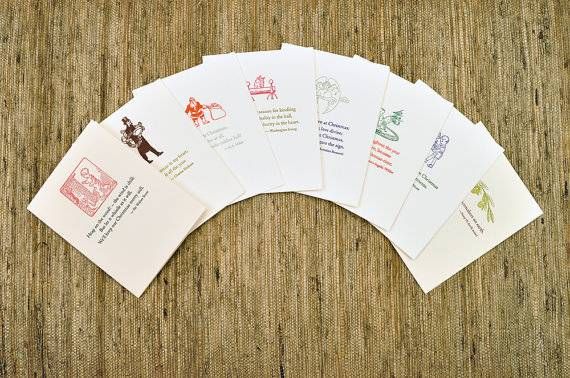 Want something a little less holiday-specific? I'm in love with this poem from Pulitzer-prize-winning poet Mary Oliver. I'm half tempted to get this hand-typed card just to frame and hang on my wall.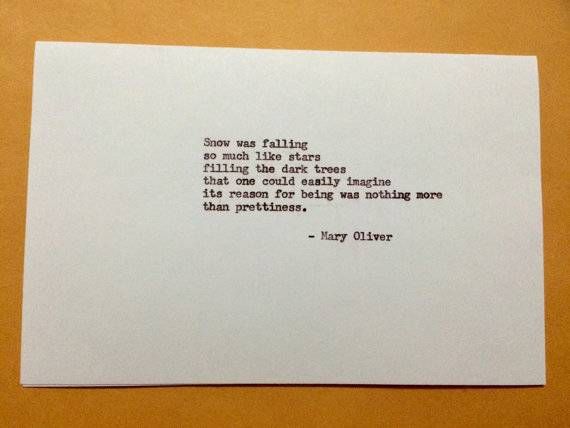 Welcome in the New Year with hope and happiness and Tennyson and these lovely snowdrops.
For a bookish Hanukkah, here's a printable book-and-Menorah card. (Seriously, printables are so perfect for last-minute gifts. Do not underestimate the wonder of printables. Go buy yourself cardstock now so you are prepared for holiday emergencies.)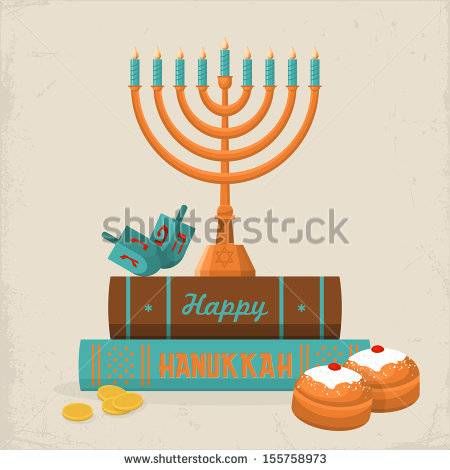 This type-writer correction Hanukkah card is perfect for the editor in your life.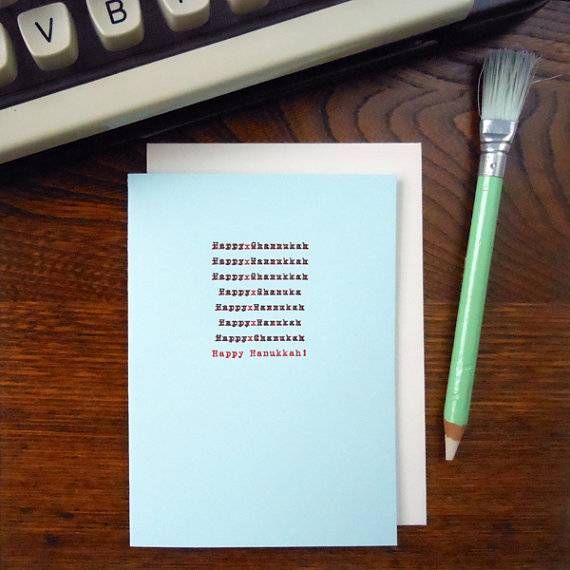 That same Etsy seller has this gorgeous letterpress Hanukkah book cover greeting card. Seriously. Look how pretty. It is not, as I first thought, the whole story of Hanukkah–it's blank inside–but still pretty! Still bookish! (I liked the idea of sending out the whole story behind the holiday so much that I started looking for Christmas equivalents and found these, but then the Hanukkah one being blank inside stole my thunder.)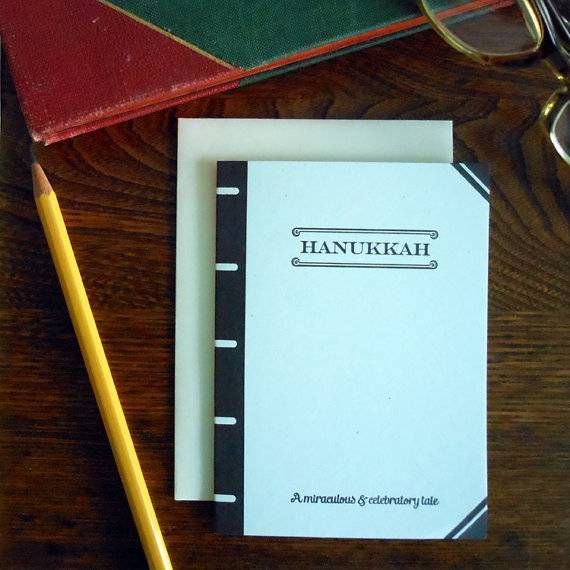 And finally, if you want to cast a wide net with your greeting cards December-holiday-wise, these customizable find-a-holiday cards are sure to please any word-nerd on your list.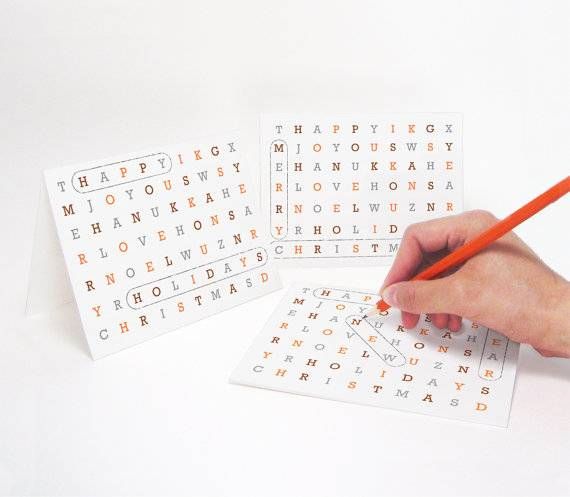 Go now! Buy! Print! Address! Mail! You too can send your holiday cards out in a timely fashion!
BONUS: Post your Christmas cards with these bookish stamps:
Charlie Brown Christmas stamps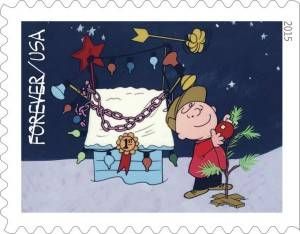 Maya Angelou Stamps