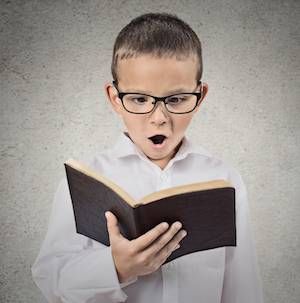 This content contains affiliate links. When you buy through these links, we may earn an affiliate commission.
This is a guest post from Bronwyn Averett. Bronwyn holds a PhD in French from Emory University. Her literary loves are contemporary African and Caribbean fiction, 19th century French and Russian novels, and '90s YA. She spends most of her time under an impossibly large pile of books and takes short breaks to stroll the sidewalks of Montreal with her kiddo. She can otherwise be found at indirectlibre.com. Follow her on Twitter @indirectlibre.
____________________
Despite spending much of my adult life mired in ambivalence about parenthood, walking through the children's section of a bookstore has always tugged at my heartstrings. If you were a bookish kid who yearns to make a bookish kid of your own, you understand the heady cocktail of nostalgia and projection I'm talking about.
Naturally, the thought of reading to a little one buoyed me through the tidal waves of pregnancy hormones as I shopped online for vintage Oz books and picked out a favorite Pooh collection. But when I started penciling memos to a future reader in my copy of Little Women and searching for hardcover editions of Ballet Shoes, I realized that I had already formed an entire syllabus of literature for someone I didn't even know.
And that someone was a girl.
So when we found out that we were having a boy, my first question was not "What should we name him?" but "What will he read?"
I shared hours of my young life with literary gal pals. They encouraged me to develop empathy and compassion, to stand up for myself, and to set my aspirations high. So now I pass them on to my son, knowing that they will help him to understand the mysterious magic that is girl world, and to survive the staggering process that is growing up.
—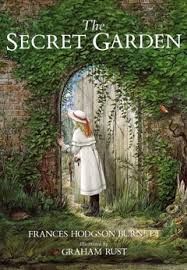 Mary Lennox from Frances Hodgson Burnett's The Secret Garden (1911)
"Mary, Mary quite contrary" overcomes a childhood of abandonment and finds friendship in surprising places. Sure, there are some great stories about sweet little girls who overcome difficulty by remaining pure of heart, but for those of us ornery child misanthropes over here, the story of the sourly mistrustful Mary who slowly learns how to grow kindness and generosity (cue blooming flowers) was fundamental.
Jill from Judy Blume's Blubber (1974)
One of the most compelling aspects of this classic "mean girls" story about bullying is that it is actually narrated by one of the bullies. When Jill is driven by her evil girl clique to torment Linda (aka "Blubber"), she wavers back and forth between sympathy and ruthlessness. This book is a wonderful exploration of adolescent social dynamics and peer pressure.
Meg Murray from Madeleine L'Engle's A Wrinkle in Time (1963)
Sad? Angry? Insecure? All of these oft-discouraged, "negative" feelings become catalysts for great feats in L'Engle's YA classic. Obviously most of us will never have to tesseract (time-space-crunch-travel) ourselves to faraway realms of the universe to search for a long-lost father, but we all, at one point or another, have to do something terrifying. Meg is a kickass girl who grows into a kickass woman (see: A Swiftly Tilting Planet) and her courage comes not from rejecting strong emotions but from embracing them.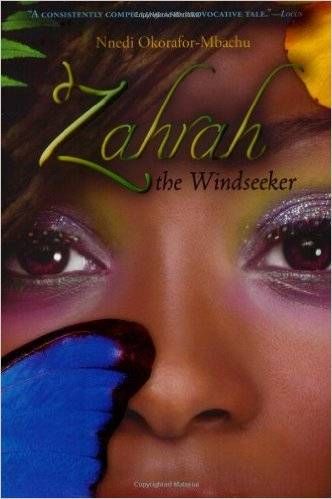 Zahrah from Zahrah the Windseeker (2005) by Nnedi Okorafor
Though this was not a book I read growing up, I sure wish I had. In some ways this story embraces the classic theme of a strong female lead whose differences from the rest of society are both problematic and powerful, but Okorafor also incorporates West African mythology with an environmentalist's sensibility.
Mrs. Fillyjonk from the "The Fillyjonk Who Believed in Disasters" found in Tales of Moominvalley (1962) by Tove Jansson
Living by the sea in an old house full of family heirlooms, Mrs. Fillyjonk spends her time waiting for imaginary imminent disasters that never arrive. Until a great storm rips through her life. This story could be read in different ways at different ages, and can be variously understood as a tall tale, a portrait of domestic life, and a beautiful ode to anxiety.
Sal from Sharon Creech's Walk Two Moons (1994)
While I'm singling out 13-year-old Salamanca as a heroine, what really impresses me about this book is that it contains the most genuine portrayal of adult women I have ever encountered in young adult fiction. While Sal must cope with her mother's tragic leaving, through her friendship with Phoebe – whose own familial drama is central to the book – she comes to accept her mother as an individual with both strengths and flaws.