This list of literary Halloween gifts is sponsored by Tor.com Publishing.
"A black tide of perversity, violence, and lush writing. I loved it." —Joe Hill. Debut author Jennifer Giesbrecht paints a darkly compelling revenge tale in The Monster of Elendhaven, a gothic fantasy about murder, a monster, and a magician who loves both. The city of Elendhaven sulks at the edge of the ocean. Wracked by plague, abandoned, stripped of industry and left to die. But some things don't die easily. The monsters of Elendhaven will have their revenge, even if they have to burn the world to do it.
---
Calling all fans of the supernatural, creepy, and horror! From T-shirts to enamel pins to mugs to drink your witch's brews, make your Halloween spooky and literary with these scary, magical bookish items!
Frankenstein T-Shirt: This understated shirt with an anatomical drawing of a heart and the quote "Beware, for I am fearless and therefore powerful" is sure to send shivers down your spine.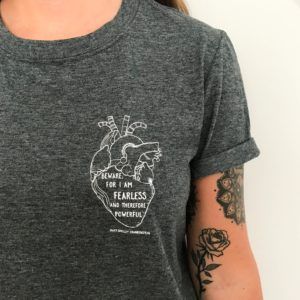 Floating Books Art Print: This cute fall print is witchy and bookish, and utterly perfect!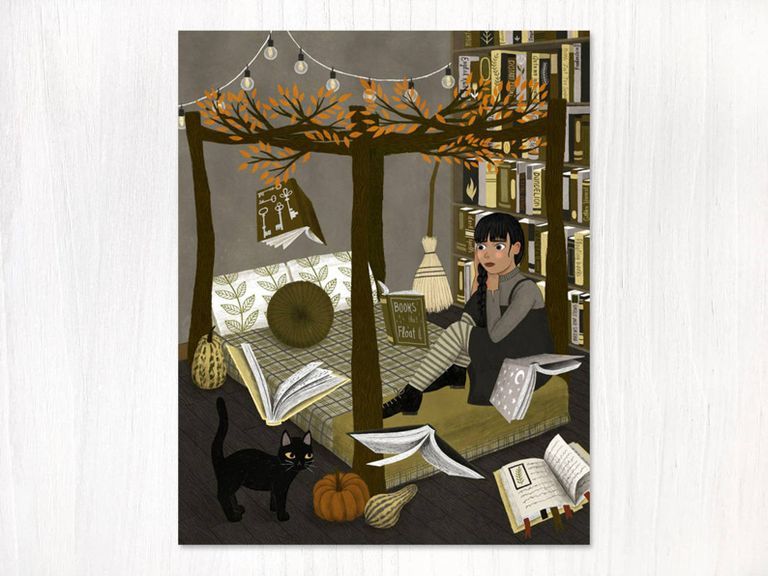 Coraline's Seeing Stone Enamel Pin: Coraline is a children's novel that creeped me out SO MUCH, and even just looking at this pin gives me shivers.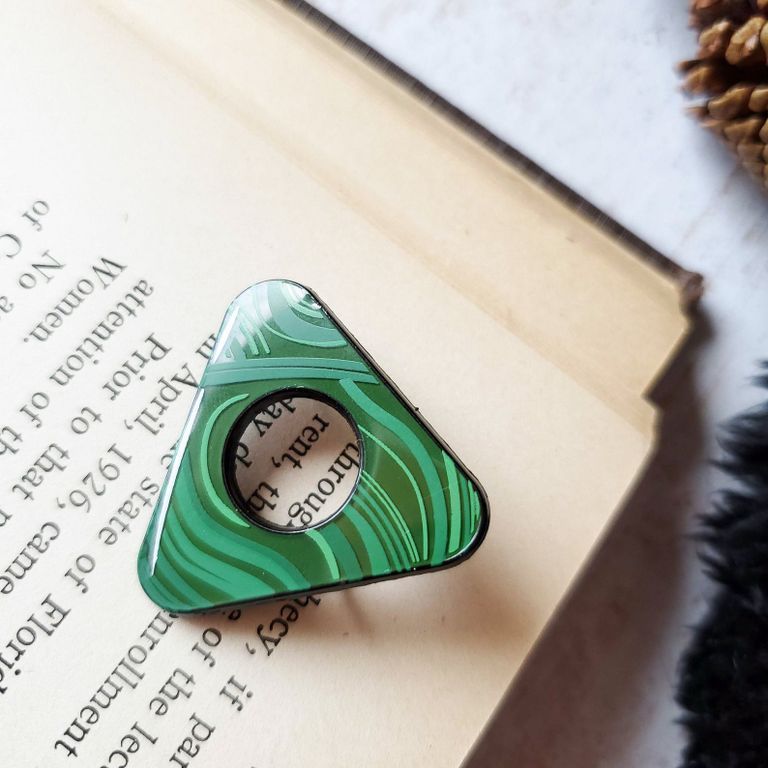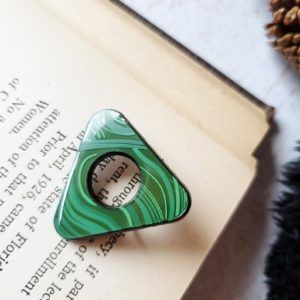 Redrum Mug: Even if you're not a Stephen King fan, you gotta admit this mug is super creepy.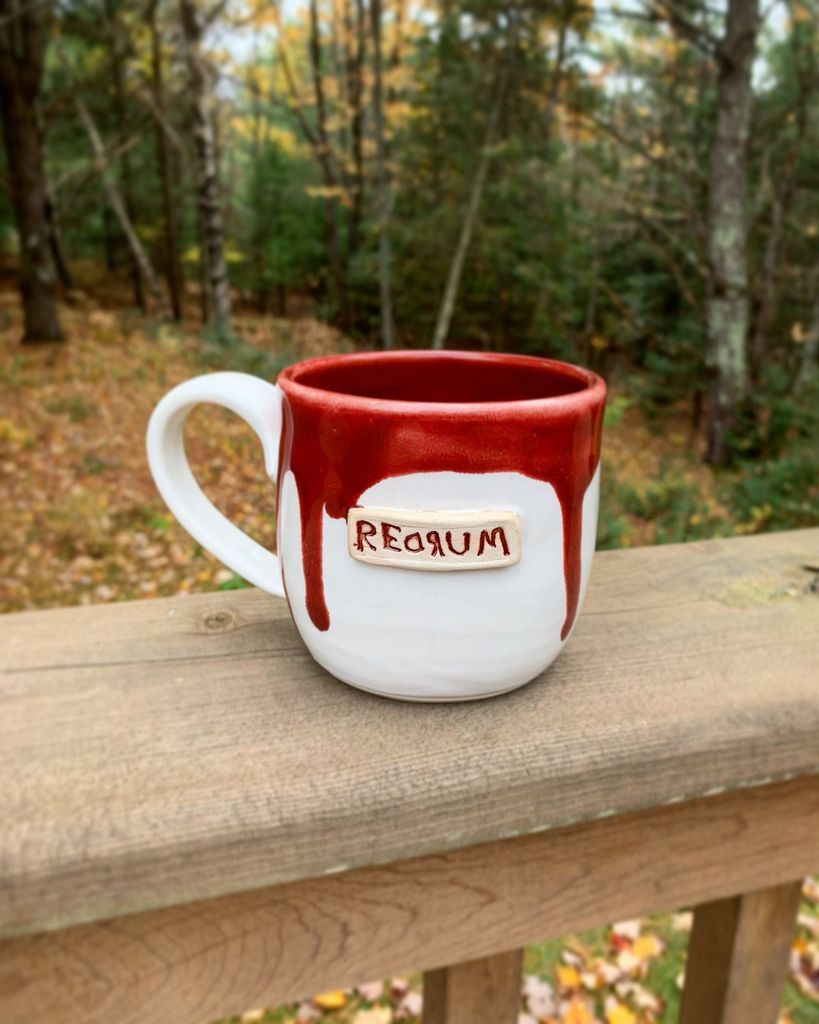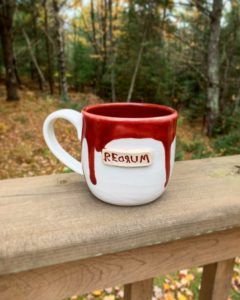 Moon Phases Bookmark: This cute bookmark is just the thing to keep your place is a collection of spooky stories.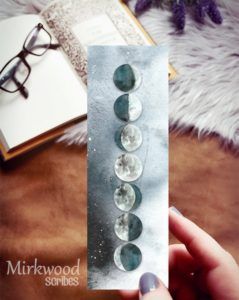 Edgar Allan Poe Sticker: Any Poe fans out there? Get this sticker for your laptop or water bottle!
Spellbooks Enamel Pin: Show off your witchy TBR stack in the form of this cool pin!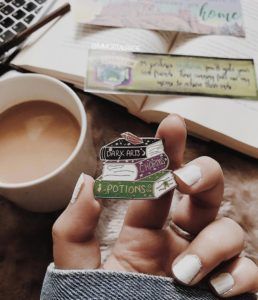 Dracula T-Shirt: From the Book Riot store, grab a T-shirt with the classic vampire tale cover!
IT Earrings: You'll float too with these earrings!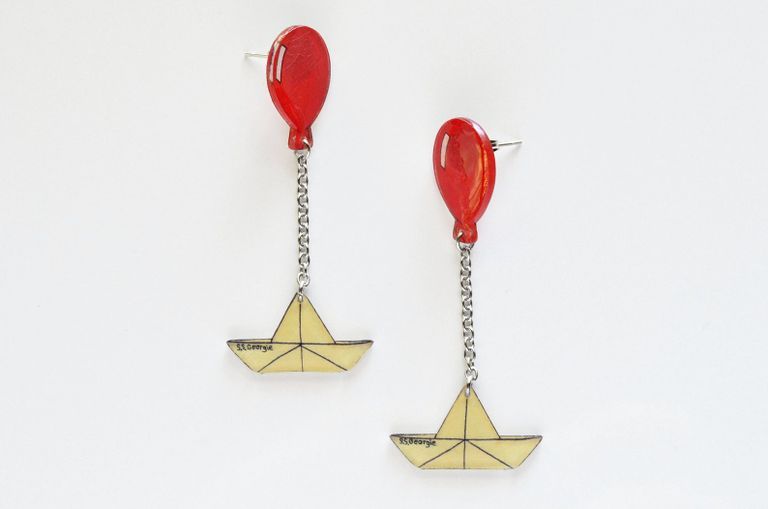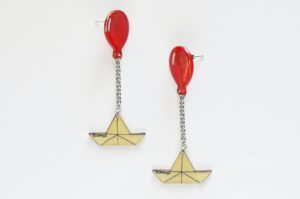 Nevermore Mug: This Raven mug is perfect for cold nights spent indoors, reading spooky books!
Spooky Books Enamel Pin Set: Trick or Treat, Magic 101, and Spells, Potions, and Jinxes, oh my!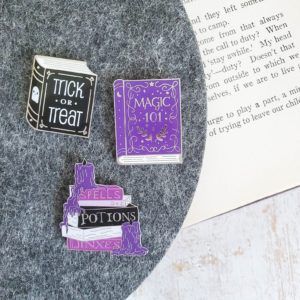 What's your must-have literary swag for spooky season?