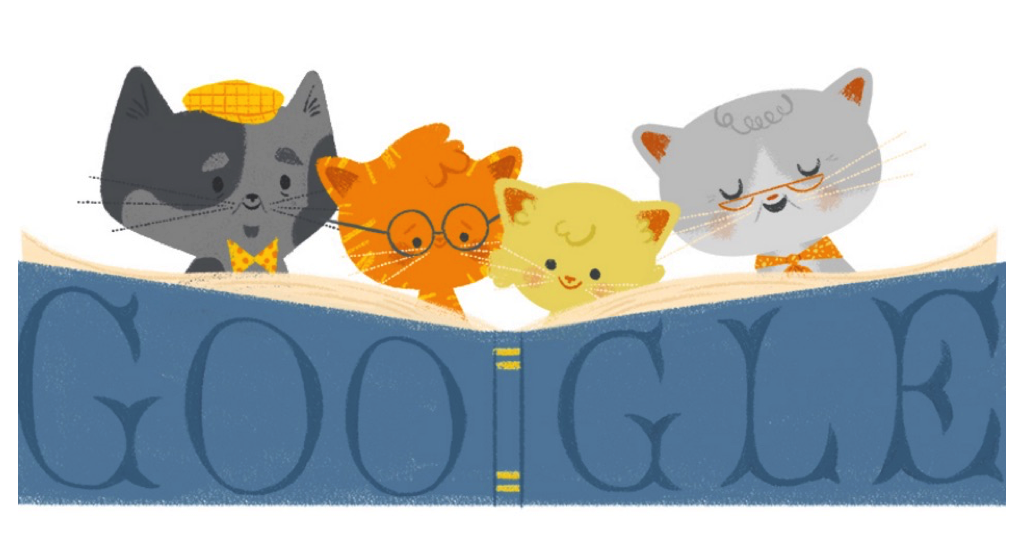 Way back in 2013, I pulled together a round-up of literary Google Doodles. It's been three years, and I thought it might be worth doing another round-up. This time, I've included Doodles that those of us in the US, Canada, Australia, or the UK may not have seen. Going international with the Doodles means learning about the literary worlds of non-English speaking countries and seeing the variety of books and voices and stories out there.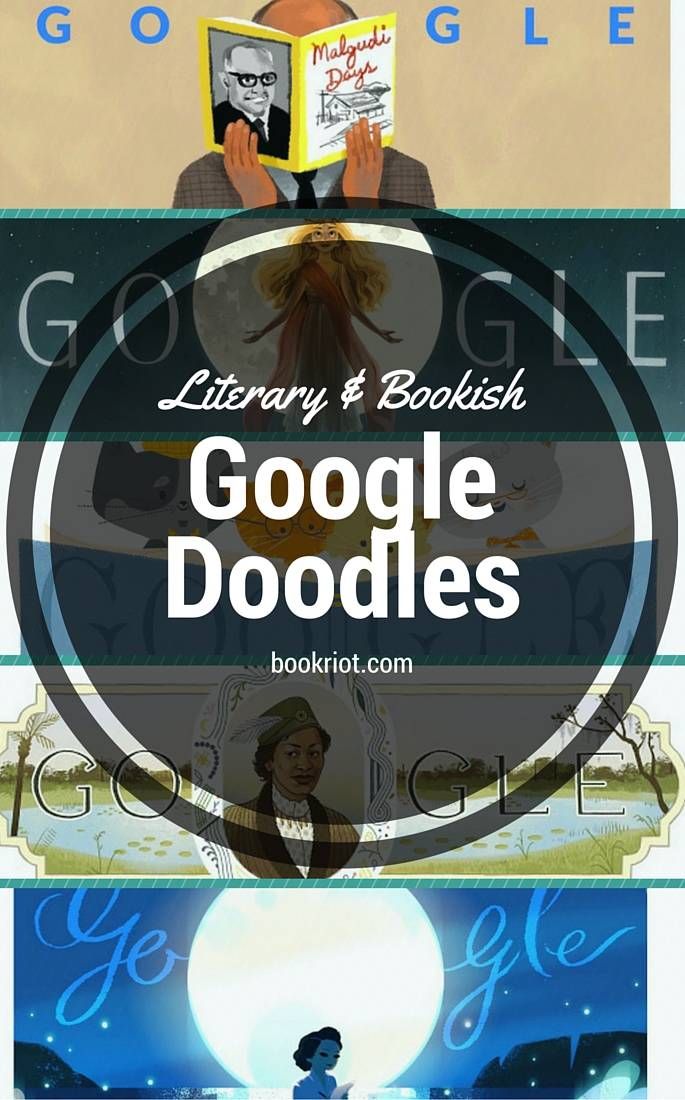 In addition to the Doodles themselves, I'm including a link to the landing page for it, as well as any interesting facts I've pulled up about the image or the literary luminary behind it. Tuck these factoids away for future trivia contests or Jeopardy because some of them are biggies.
This isn't a comprehensive round-up, but it's pretty close.
Zora Neale Hurston, honored on January 1, 2014.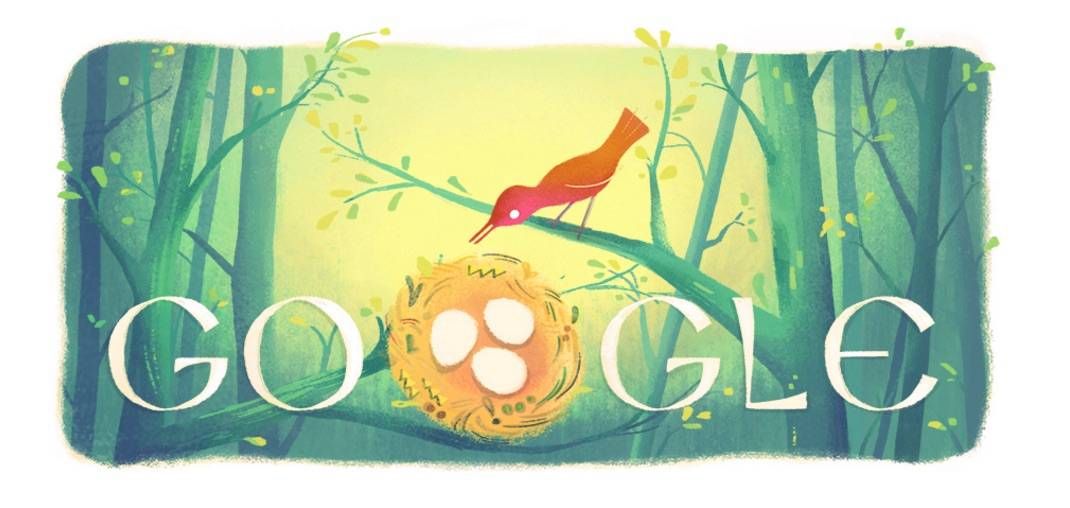 Haim Nachman Bialik was honored for his 141th birthday on January 9, 2014. Bialik was a Jewish poet, known for writing in Hebrew and Yiddish. He was born in Ukraine, where the Doodle appeared.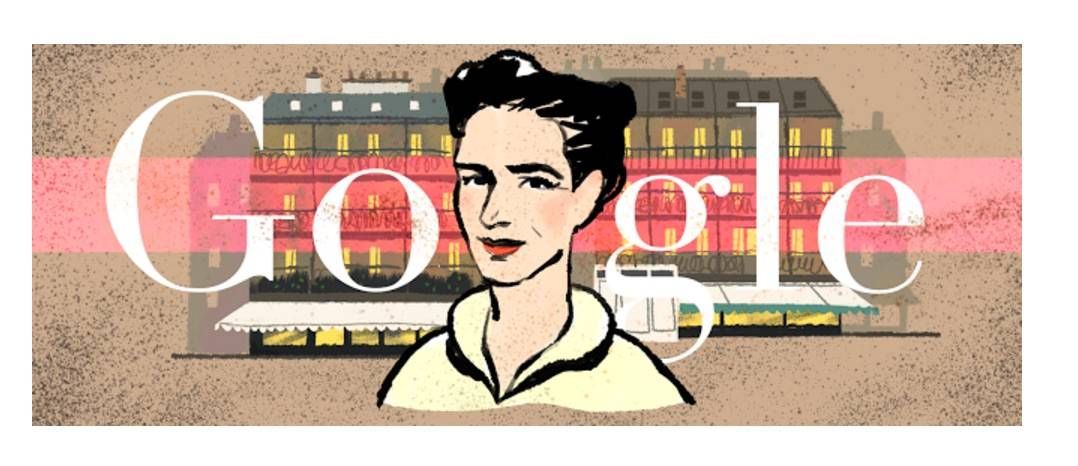 For her 106th birthday, Simone de Beauvoir was honored throughout the world on January 9, 2014.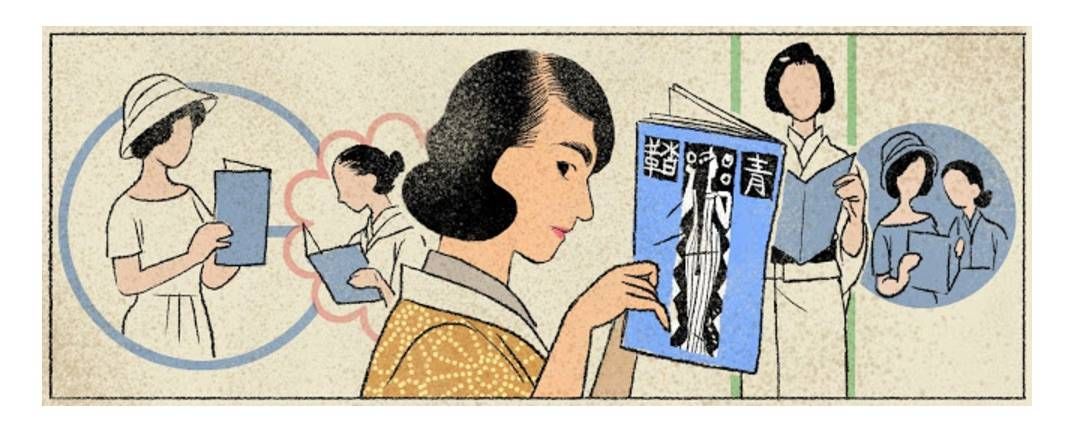 On February 10, 2014, Raicho Hiratsuka's 128th birthday was honored in Japan. Hiratsuka was a writer, a poet, and an early feminist in her country.


John Steinbeck's 112th birthday was honored with this Doodle on February 27, 2014.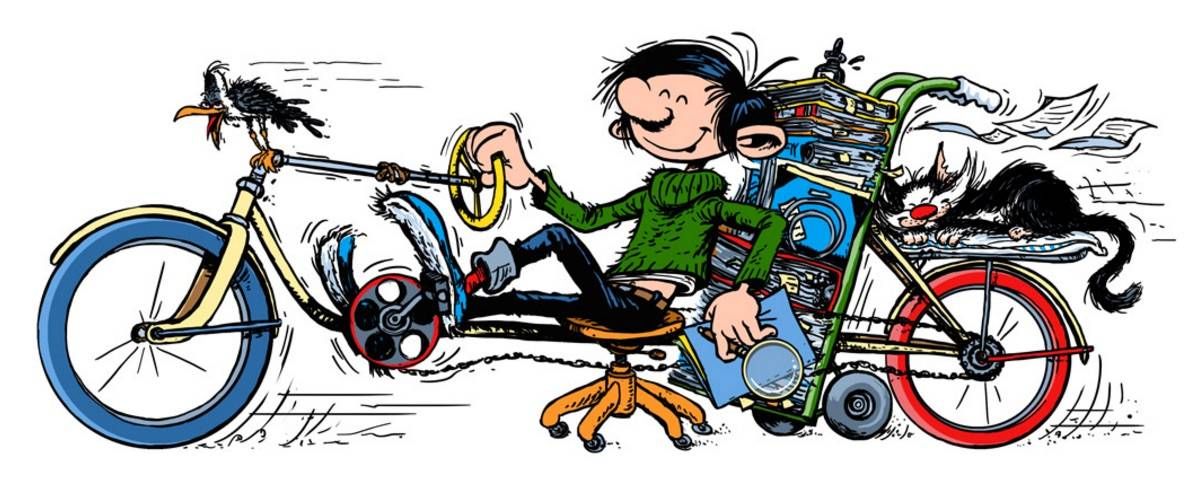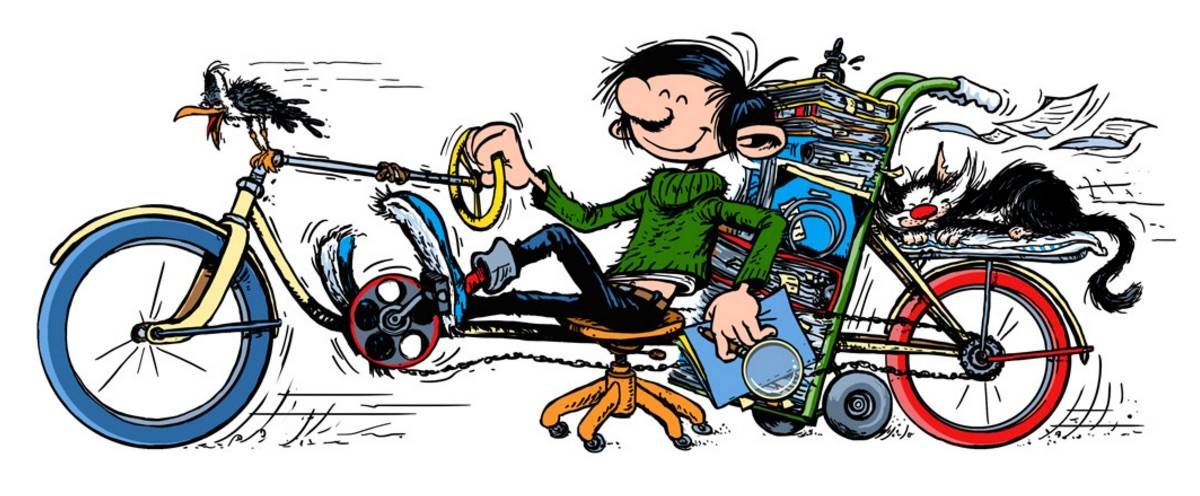 Belgian comic creator André Franquin was honored for his Gaston Lagaffe character on February 28, 2014. The Doodle ran through various countries in Europe.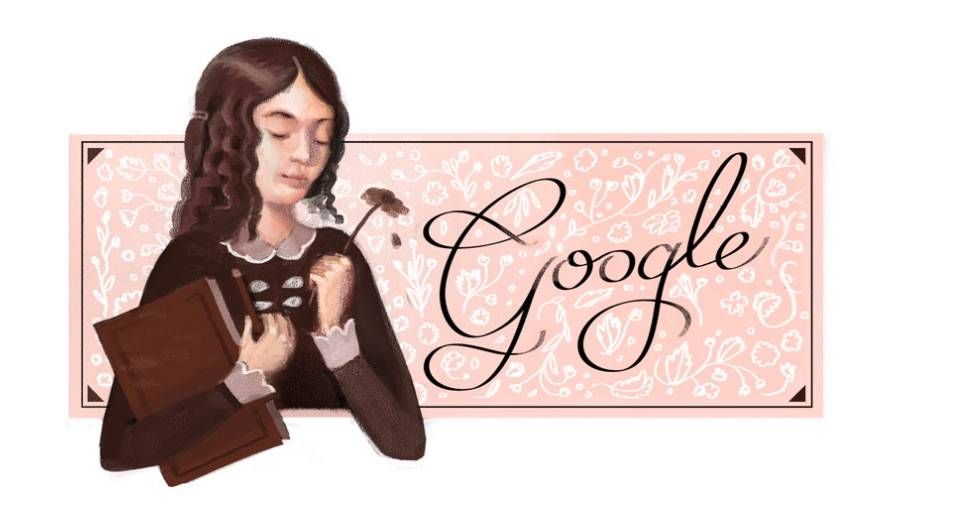 In the UK on March 6, 2014, Elizabeth Browning was honored for her 208th birthday.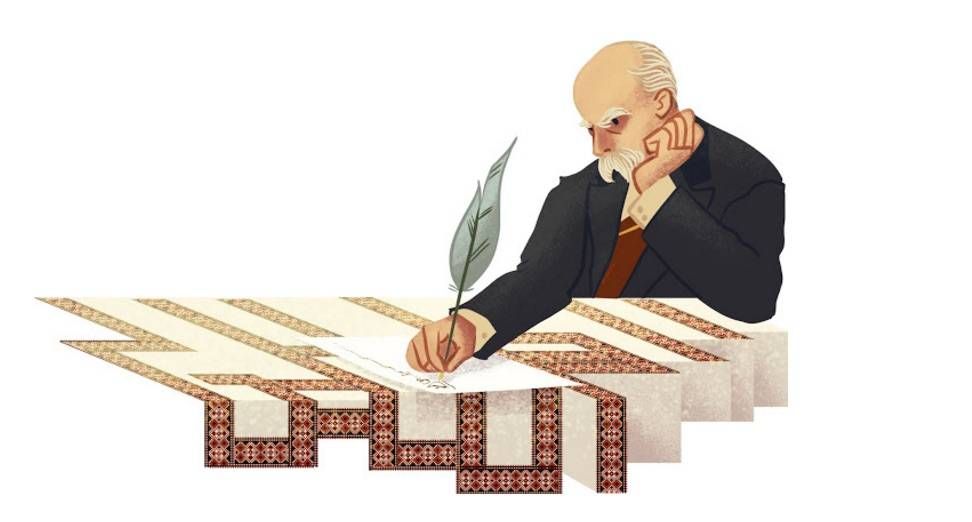 Ukrainian poet and folklorist Taras Shevchenko was honored in parts of Europe in a Doodle for his 200th birthday on March 9, 2014.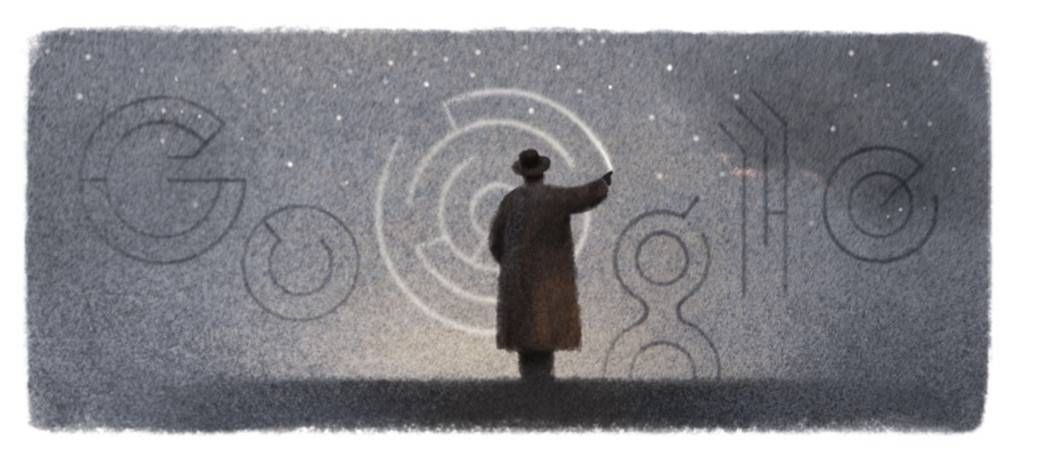 For his 100th birthday, Octavio Paz was honored with a Google Doodle through parts of South America on March 31, 2014.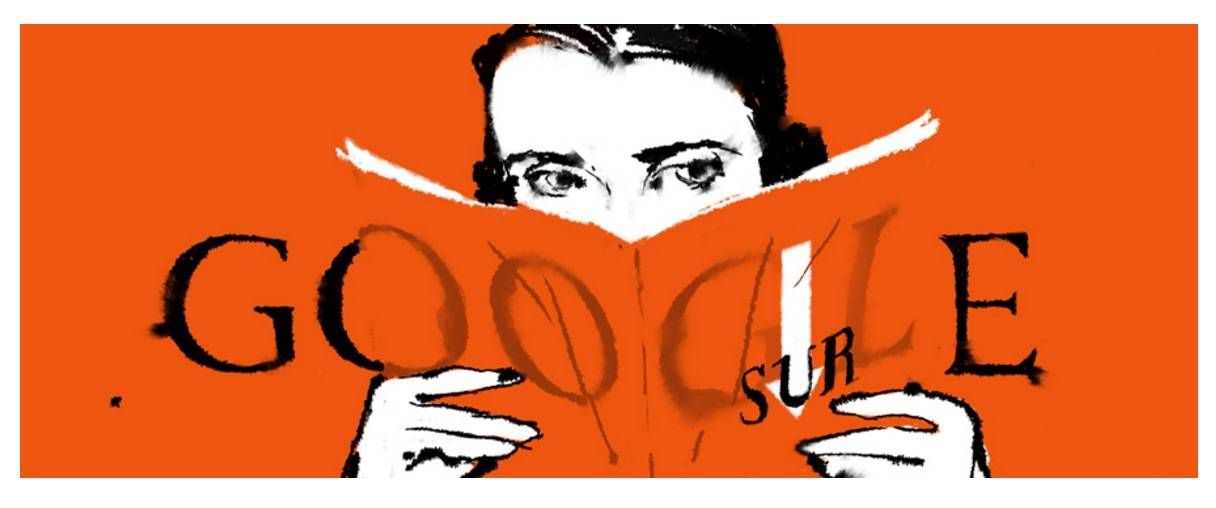 Argentinian writer Victoria Ocampo, born in 1890, was honored with a Doodle in her home country for her 124th birthday in April 2014.
In Greece on April 8, 2014, poet Dionisios Solomos was honored with a Doodle for his 216th birthday.


Ivana Brlic Mazuranic was celebrated in April 2014 on her 140th birthday. She was a Croatian writer, most well known for her legacy in children's writing in the country.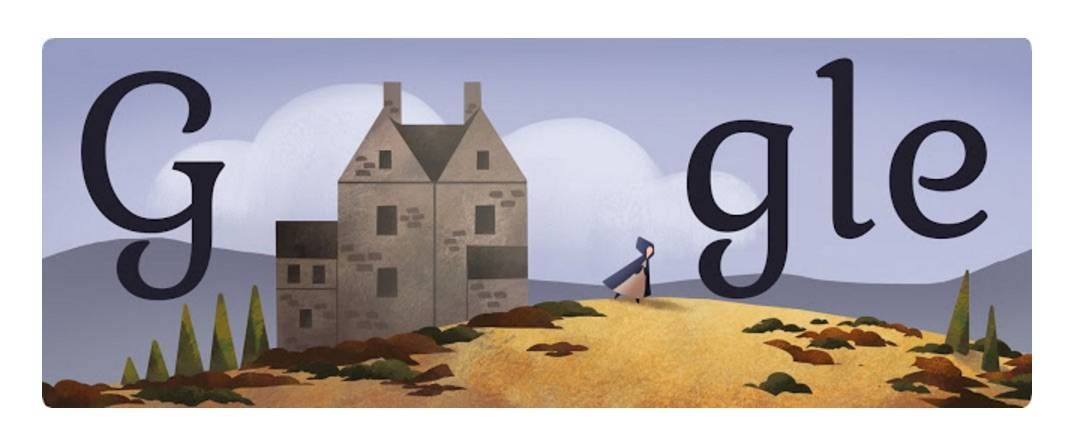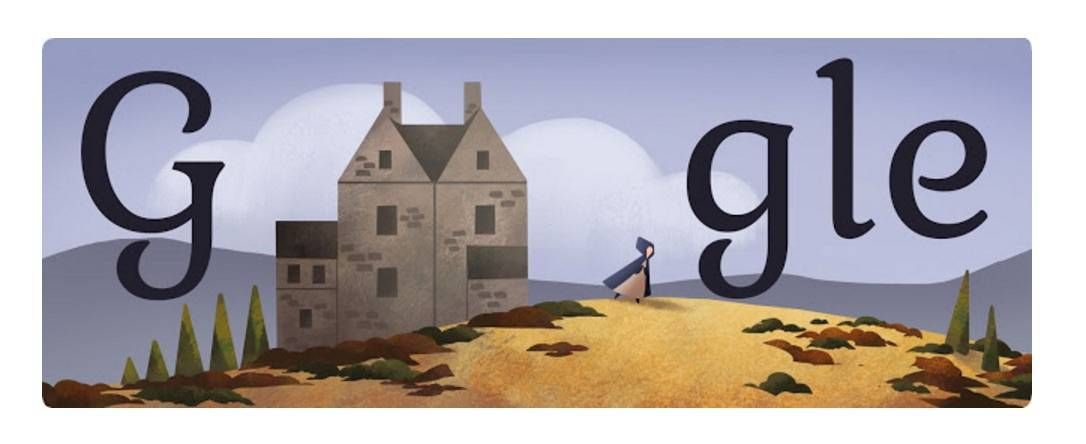 Charlotte Bronte's 198th birthday was cause for a Google Doodle in April 2014. What's interesting with this one is seeing where it was released — sort of surprising not to see it in the US or in Canada.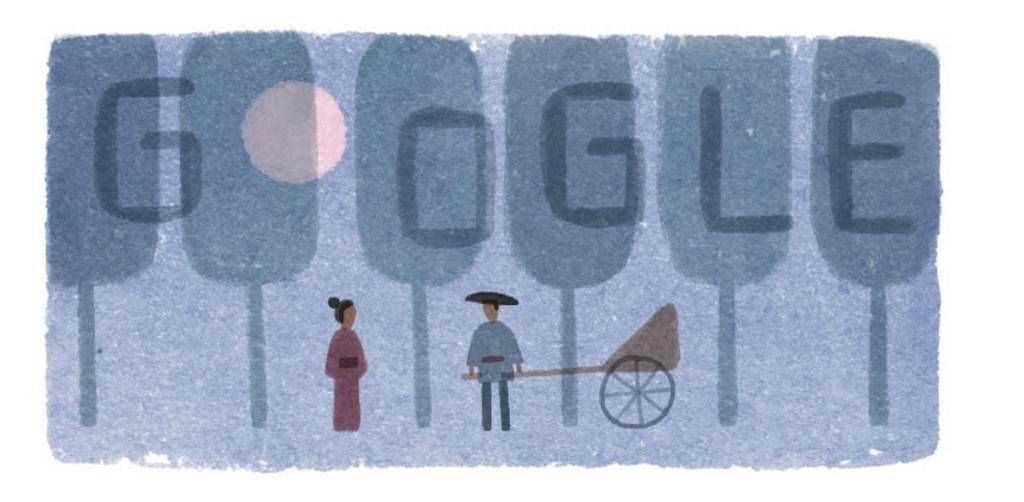 Japan's Ichiyo Higuchi was a well-known short story writer. Her legacy was honored May 2, 2014, for her 142nd birthday.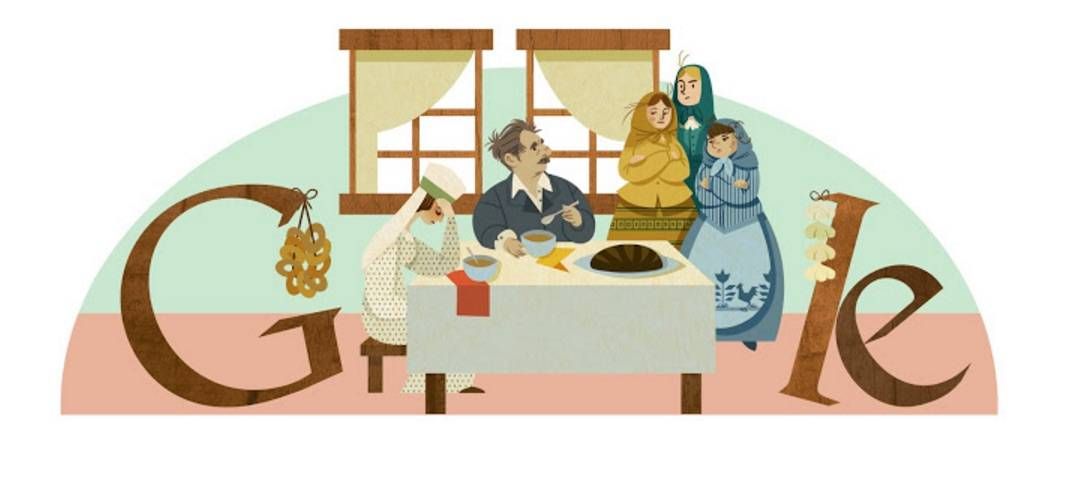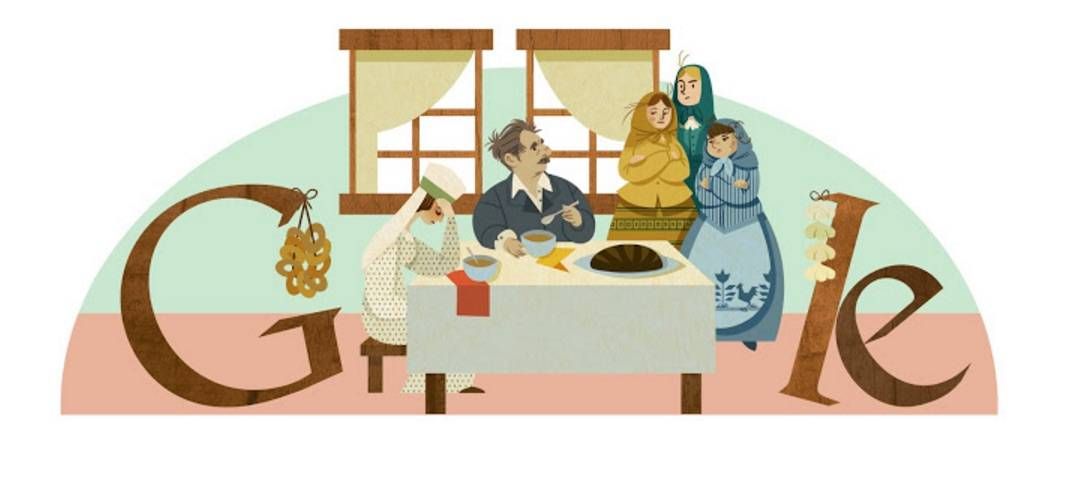 Julija Beniuševičiūtė-Žymantienė was a Lithuanian writer. She was honored for her 169th birthday on June 4, 2014. Beniuševičiūtė-Žymantienė wrote most notably about peasantry.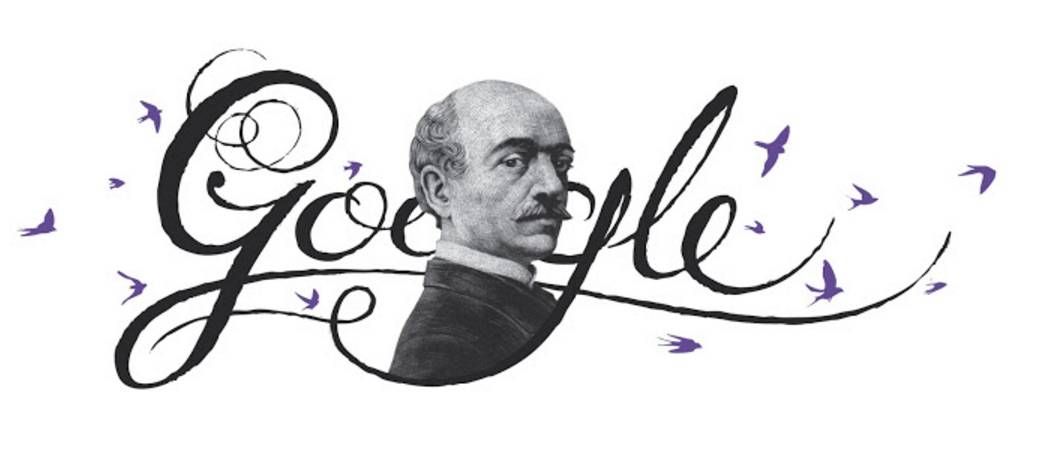 Romanian poet Vasile Alecsandri was honored on his 193rd birthday with a Doodle in parts of Europe on July 21, 2014.
Poet Salvador Novo was honored in Mexico in July 2014 on his 110th birthday.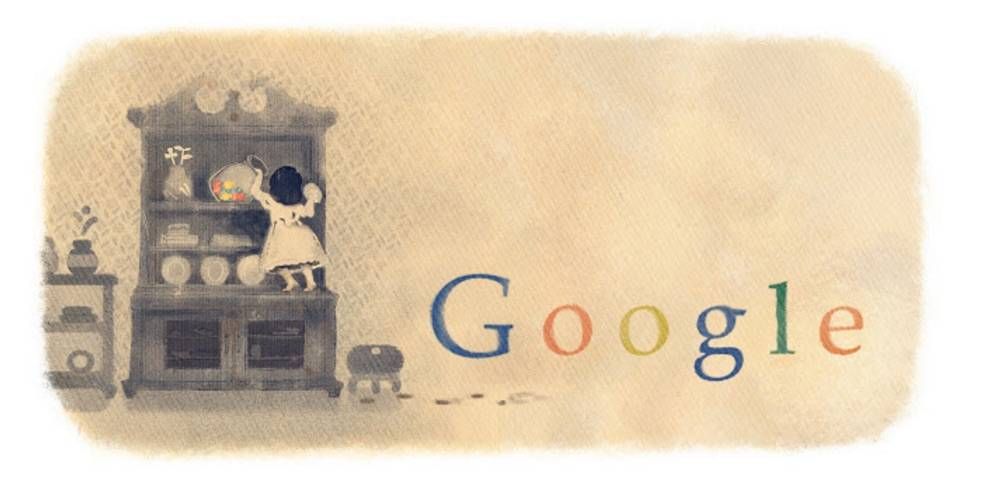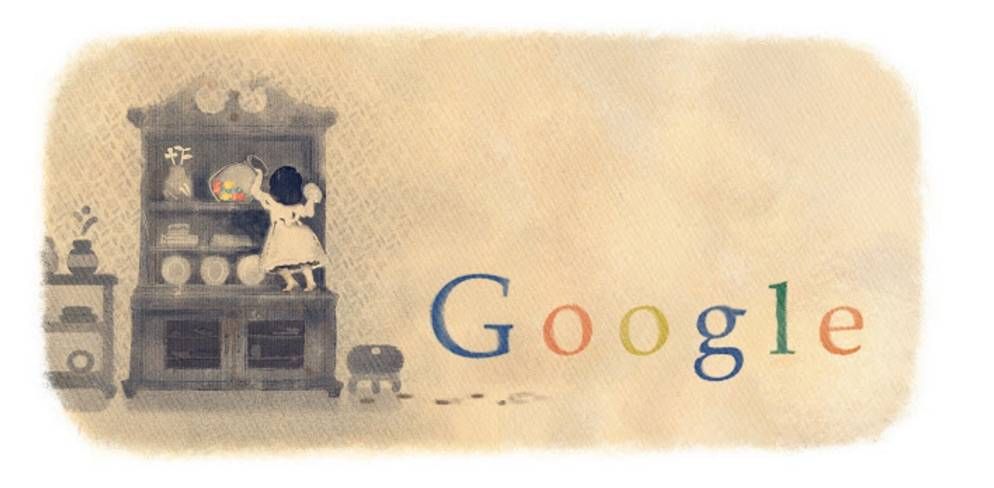 In France for his 215th birthday, French writer/novelist Comtesse de Ségur was honored with a Doodle of a scene from one of his most famous works, Sophie's Misfortunes.

August 28, 2014, marked the 200th birthday of Sheridan Le Fanu, an Irish writer known best for his Gothic and mystery novels.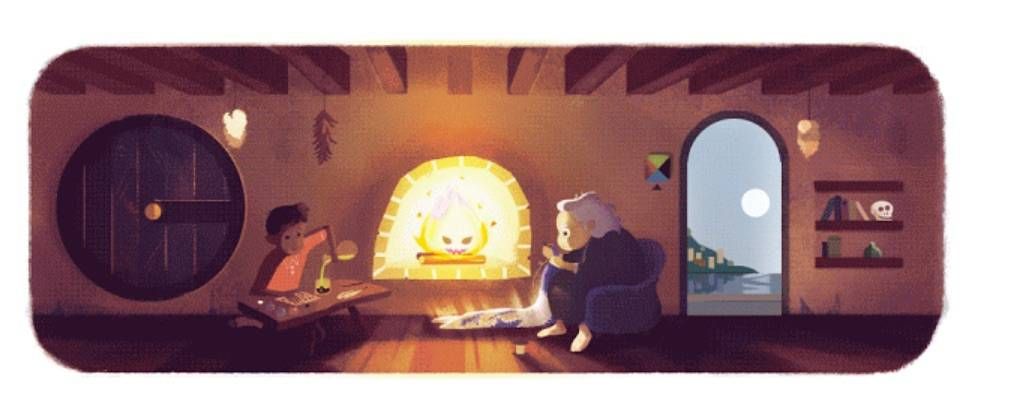 Diana Wynne Jones was honored with a Google Doodle for her 80th birthday on August 16, 2014. What's strange is this one was limited to the UK, Russia, and Indonesia — it never saw the time in the US, Canada, or Australia.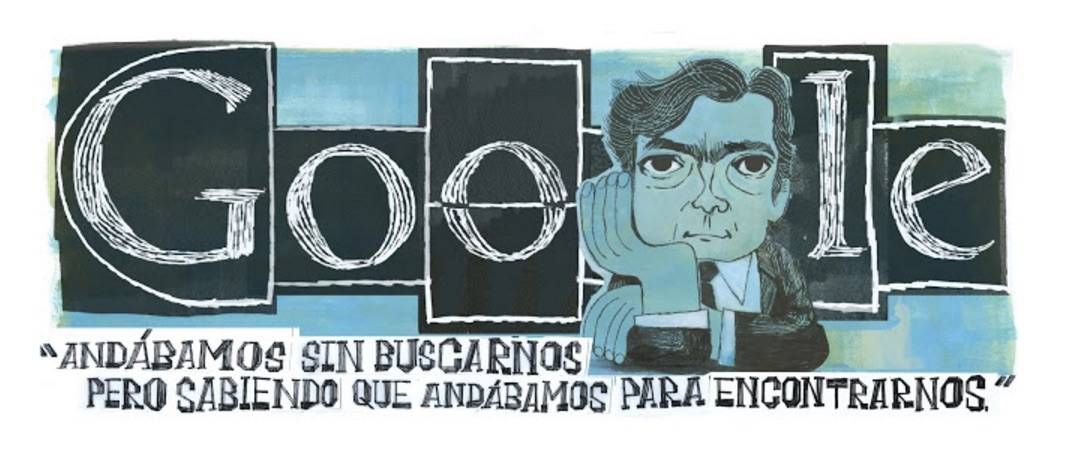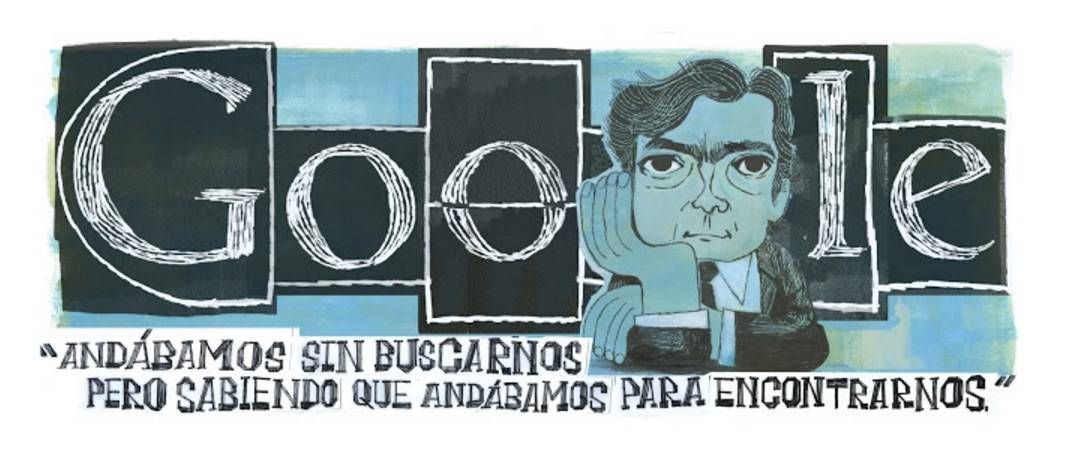 Latin American countries saw a Doodle that honored writer Julio Cortazar's 100th birthday in August 2014. Cortazar was well-known throughout his country of Argentina.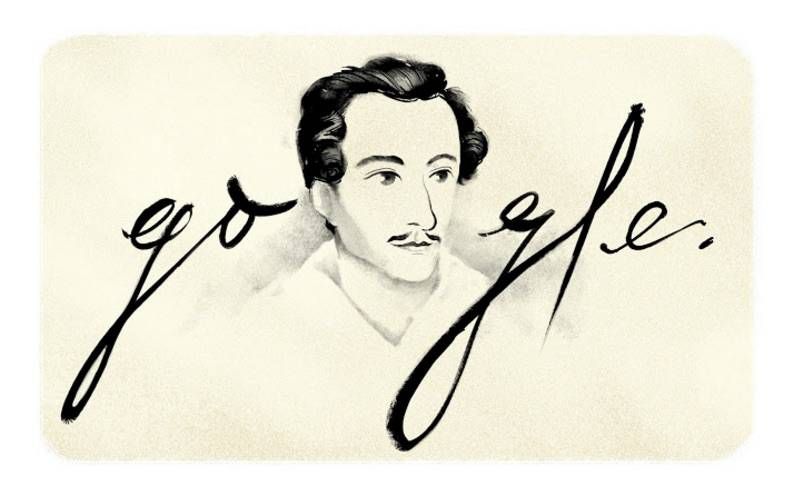 The 205th birthday of Polish dramatist Juliusz Slowacki was celebrated with a Doodle in September 2014.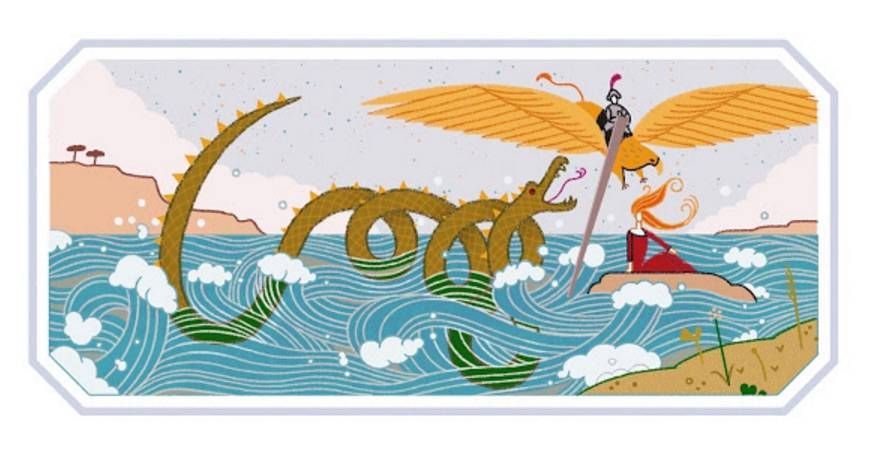 Only seen in Italy in September 2014 is this homage to Orlando Furioso, an epic poem written by Ludovico Ariosoto. It honored the writer's 540th birthday.
Celebrated with this Doodle throughout the entire world, September 4, 2014, marked the 186th birthday of Leo Tolstoy.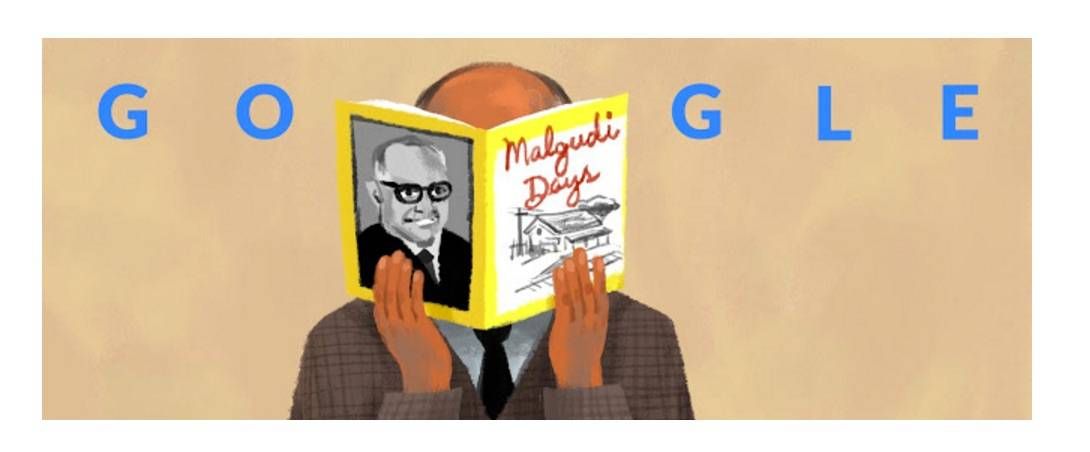 Indian writer RK Narayan was honored in October 2014 on India's Google landing page for his 108th birthday.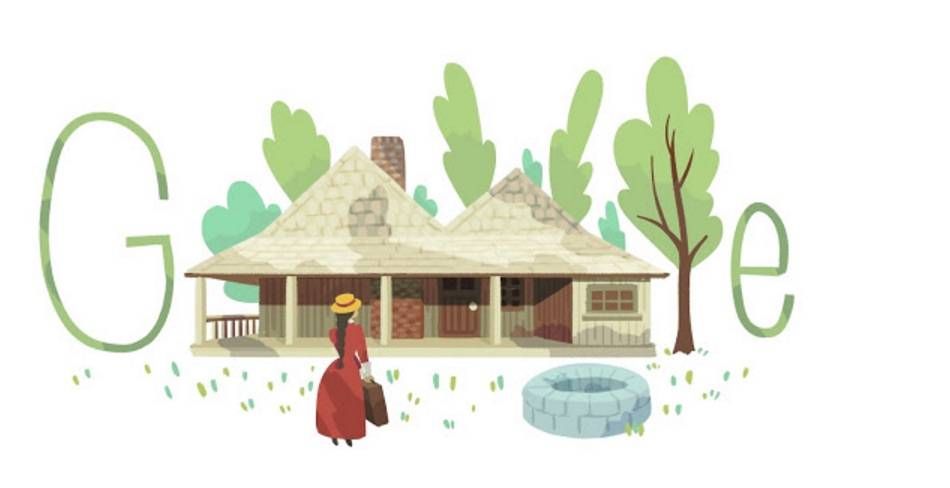 Stella Maria Sarah Miles is an Australian author who was honored with an illustration from her book My Brilliant Career in this Doodle from October 2014. It was in honor of her 135th birthday.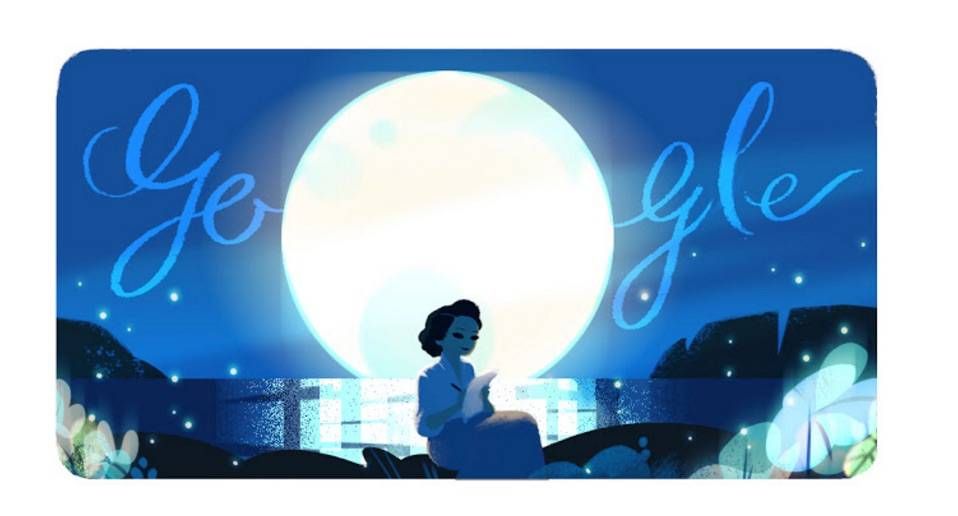 November 7, 2014, marked the 113th birthday of Brazilian poet and writer Cecília Meireles.


Polish writer, poet, and essayist Zofia Nalkowska was honored with a Doodle in Poland for her 130th birthday on November 10, 2014.
The 136th birthday of Akiko Yosano was celebrated with this Doodle in Japan on December 7, 2014. Yosano was a writer and a leading feminist in the country.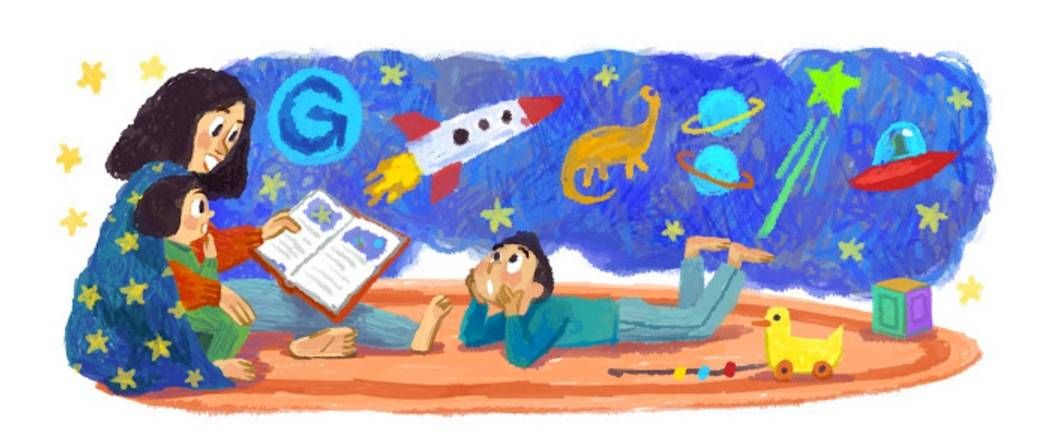 This doesn't celebrate a particular individual of note, but the Doodle for Indonesia's Mother's Day is adorable and sweet and features a mother reading to her two children.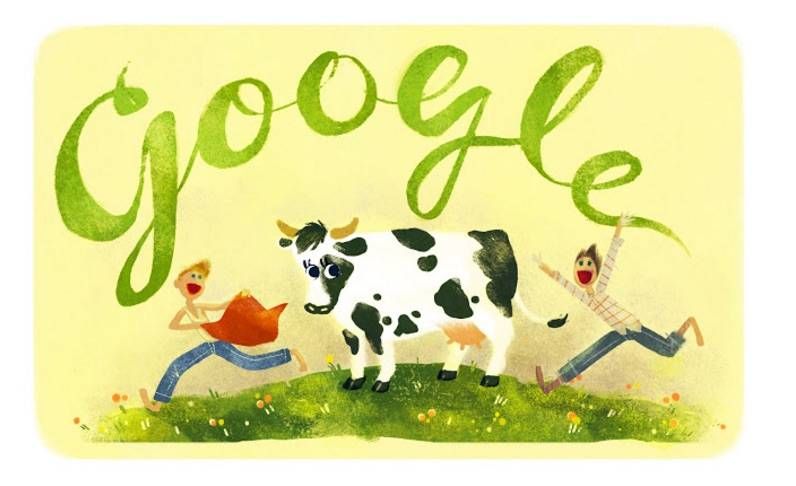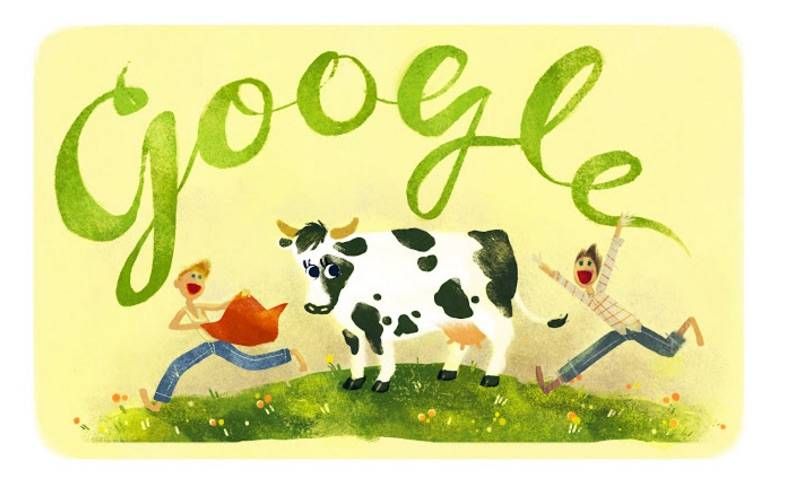 Ukraine's most well-known children's author Vsevolod Nestayko was honored with this Doodle through the country January 30, 2015 for his 85th birthday.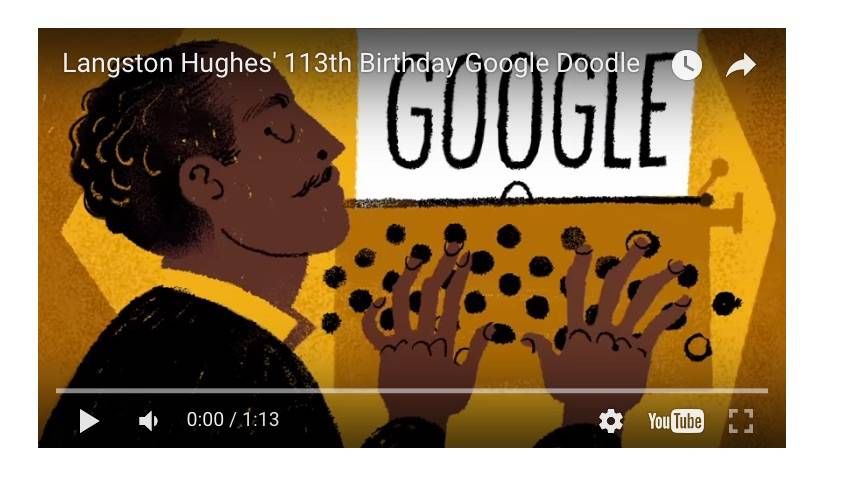 How about this video Doodle celebrating Langston Hughes's 113th birthday? Just click through and enjoy the video on this one. This one debuted February 1, 2015.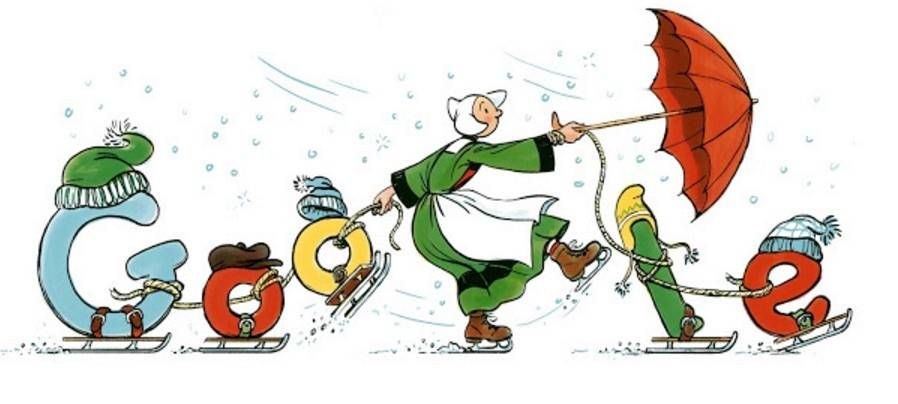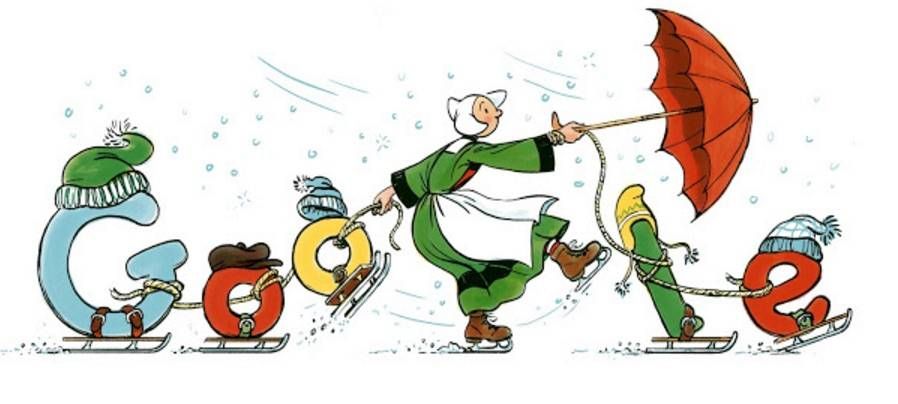 This might have the coolest history to it for non-French readers or those who don't know comics history. On February 2, 2015, Google honored Bécassine, believed to be the first female protagonist in comics history. The Doodle was in celebration of the 110th anniversary of the comic's first publication.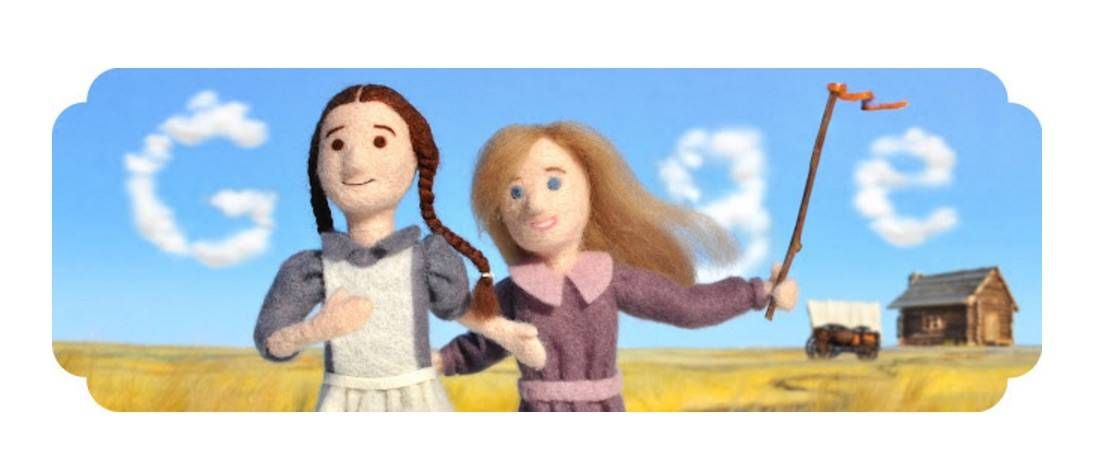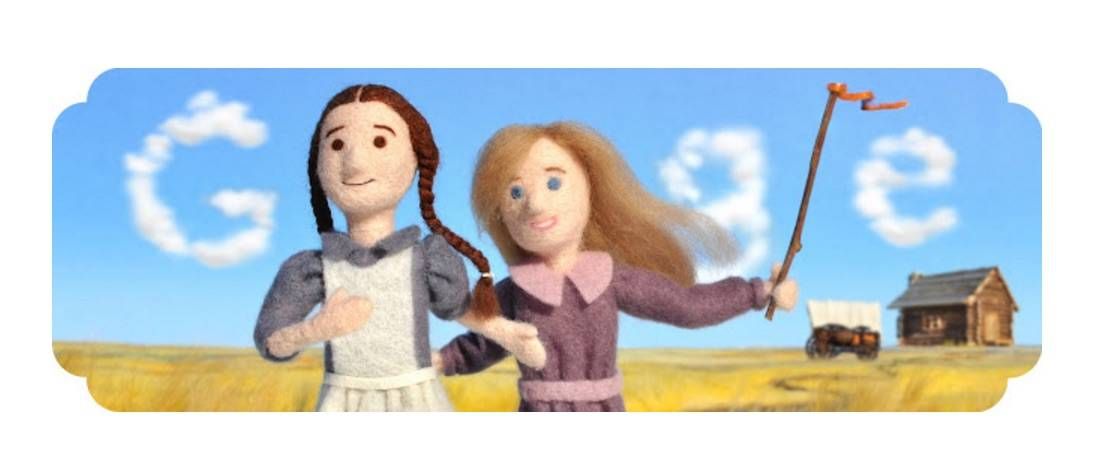 Laura Ingalls Wilder's 148th birthday was cause for a Doodle in February 2015. This one was made through needle felting and the process behind it is as neat as the creation itself.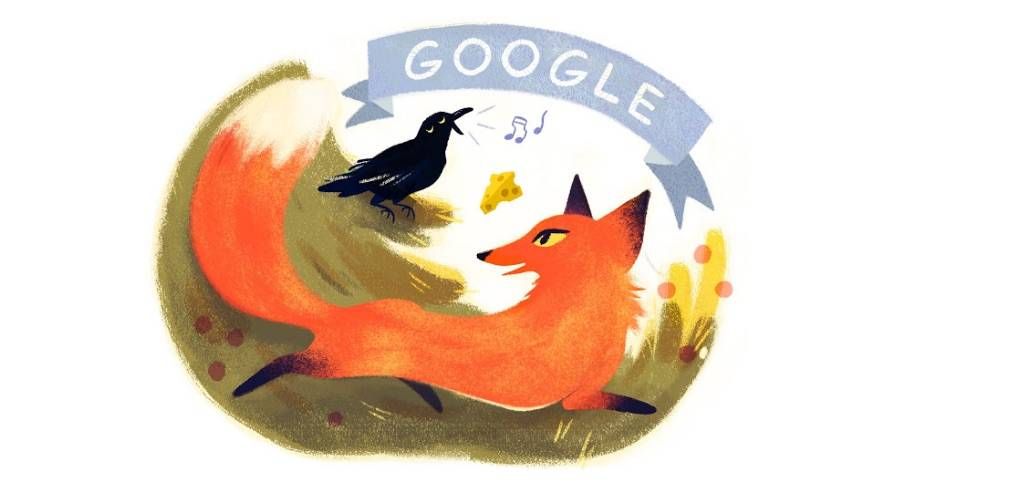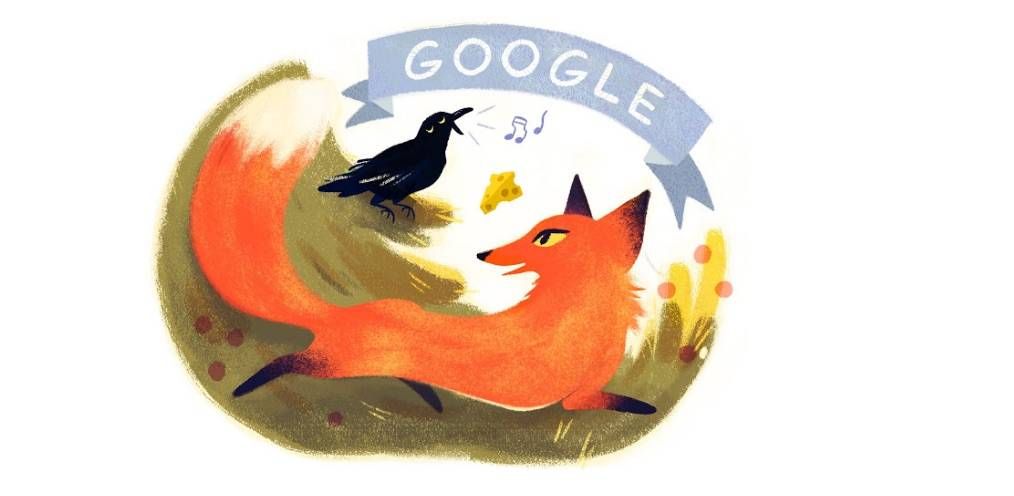 February 13, 2015 marked the 246th birthday of Russian folklorist Ivan Andreyevich Krylov.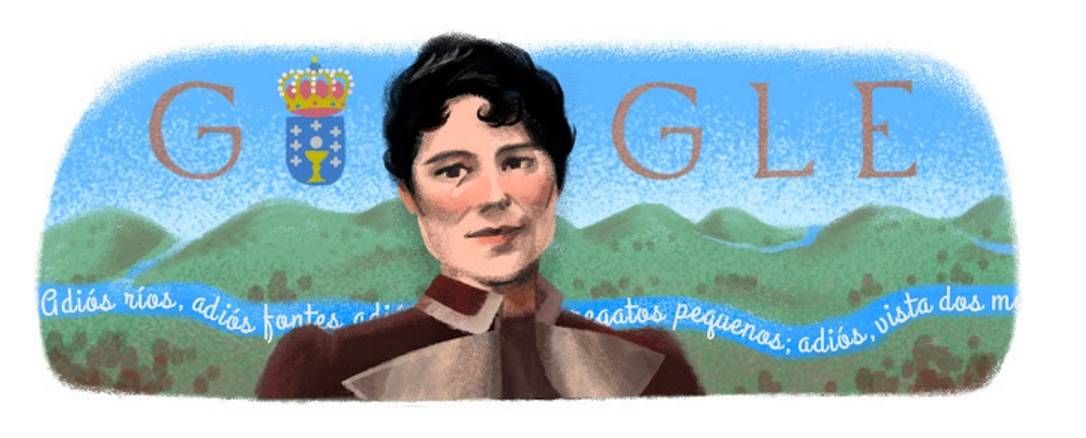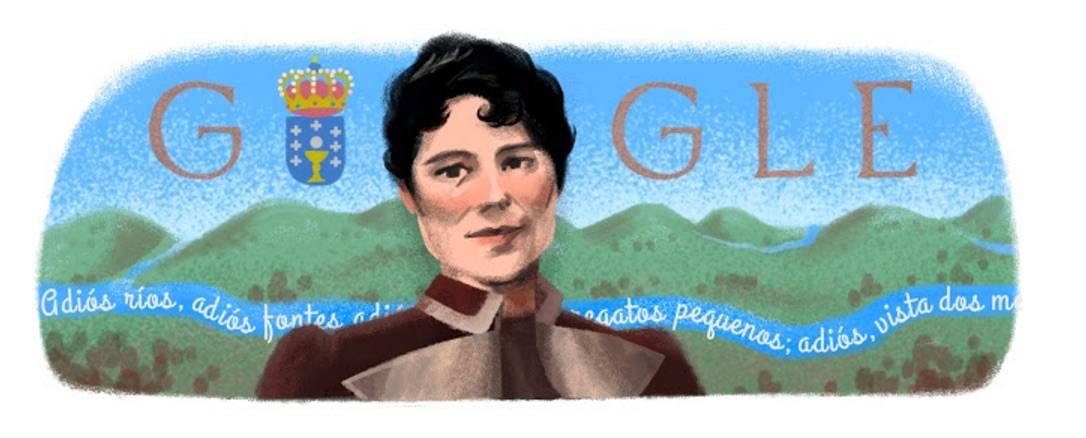 Spanish writer and poet Rosalia de Castro got her own Doodle on February 24, 2015, in honor of her 178th birthday.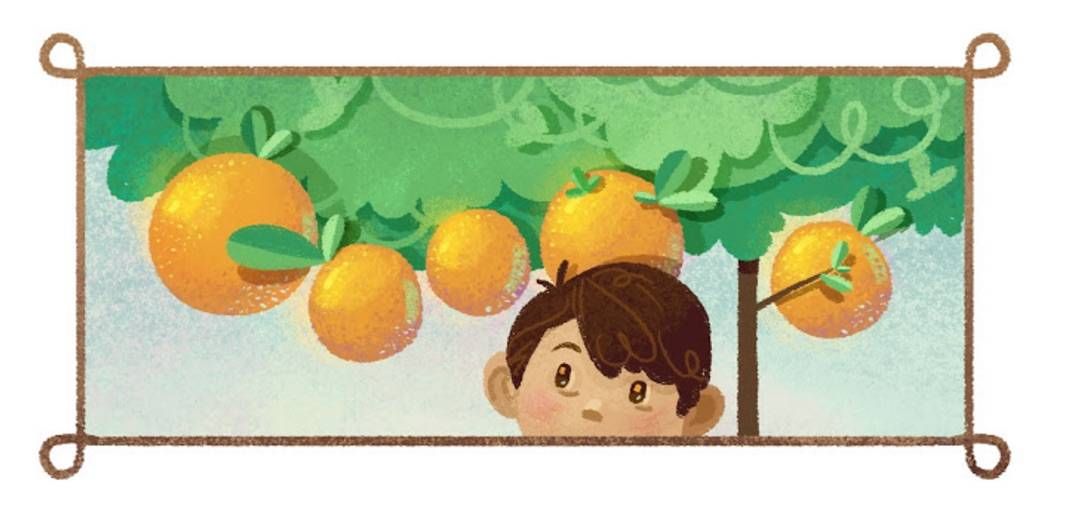 On February 26, 2015, Google Brazil honored José Mauro de Vasconcelos. The illustration showcases one of his most well-known works and was created for his 95th birthday.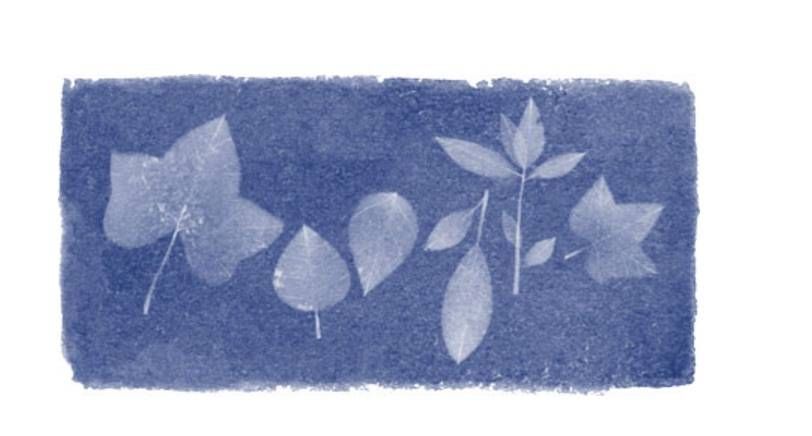 Anna Atkins is associated with being the first person to publish a book illustrated with photographs. She was honored with a Doodle in the US and the UK on March 16, 2015 for her 216th birthday.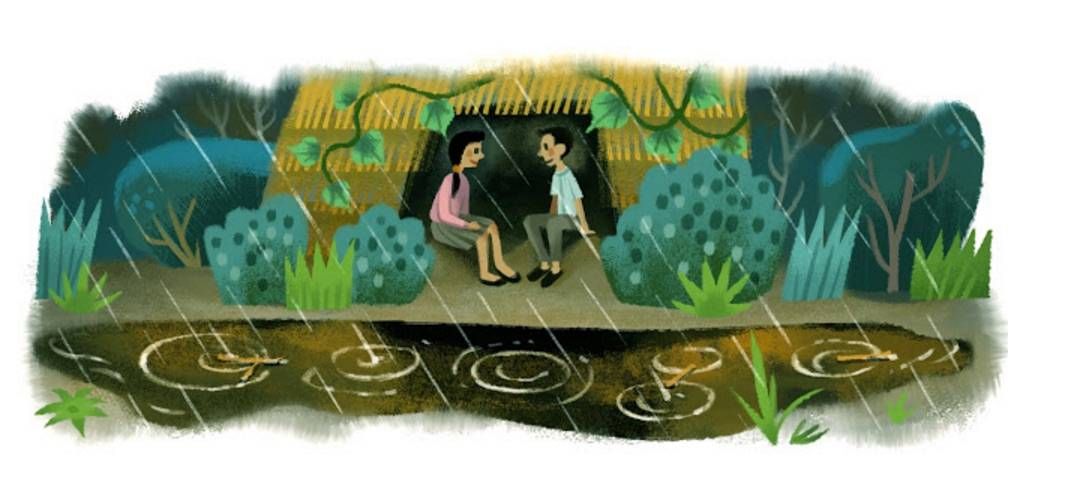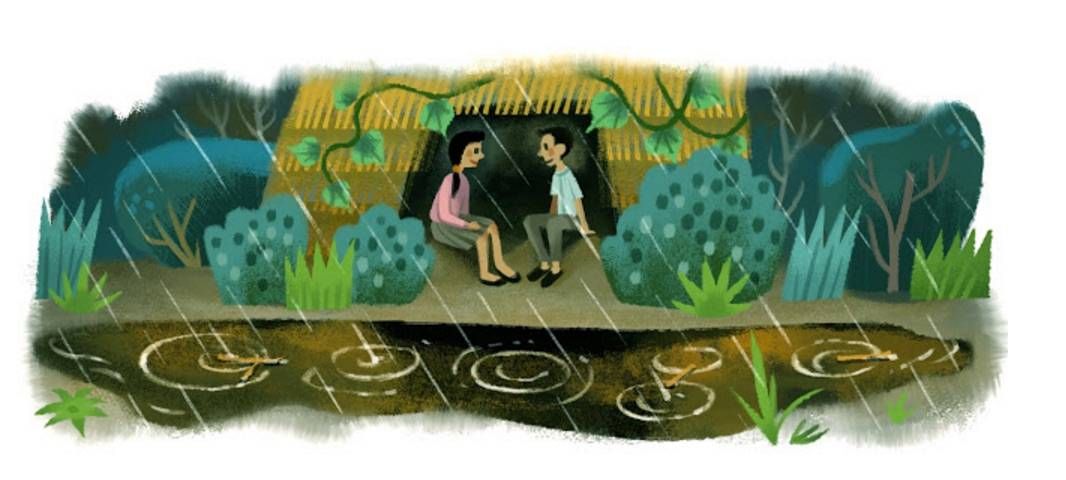 South Korean poet, novelist, and short story writer Hwang Sun-won was celebrated with this Doodle in his native country on March 26, 2015 for his 100th birthday.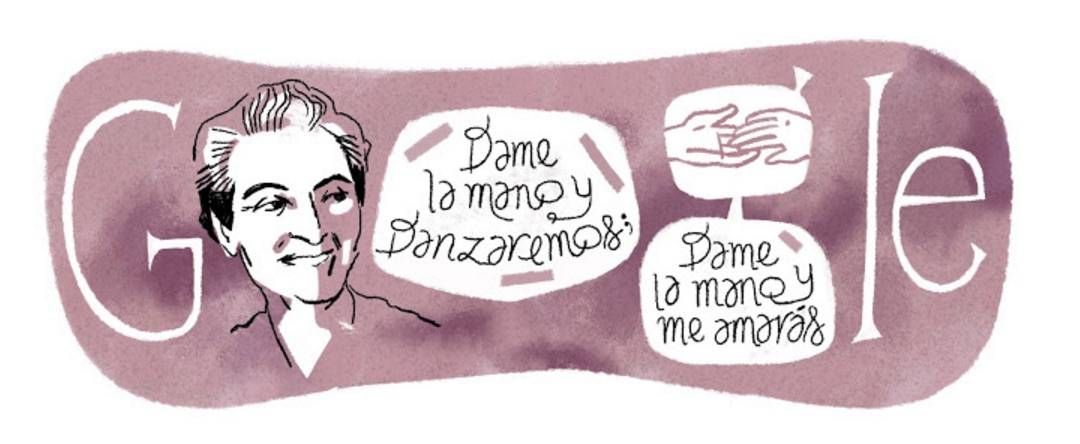 For her 126th birthday, Gabriela Mistral was honored with this Doodle throughout Latin America on April 7, 2015. Mistral was the first and only woman from Latin America to win the Nobel Prize in Literature.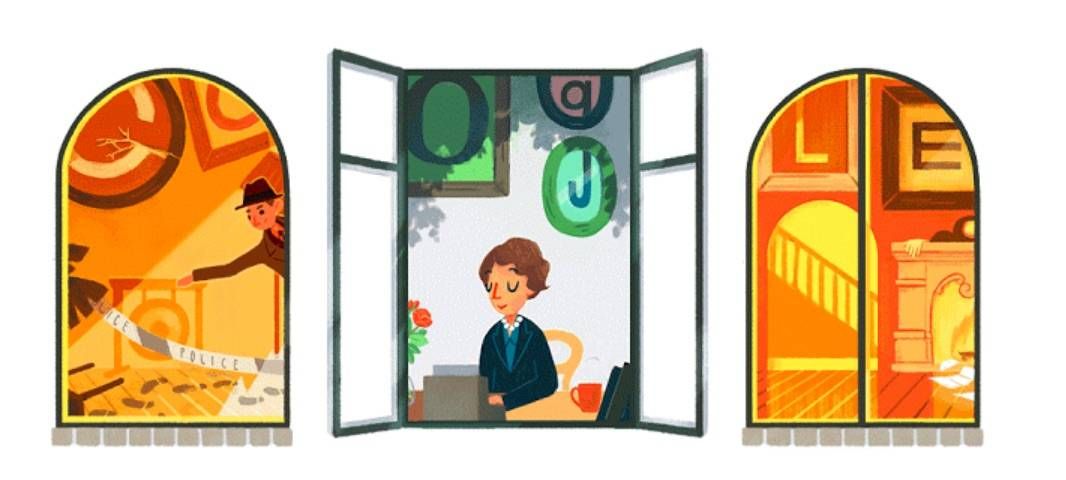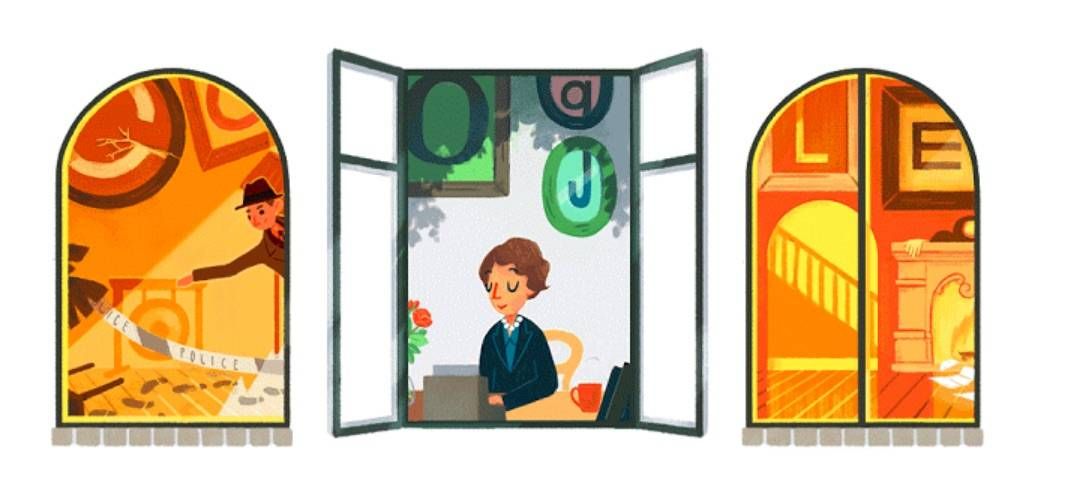 New Zealand crime writer Ngaio Marsh's 122nd birthday was honored with this Doodle in New Zealand and Australia on April 23, 2015. It has a nice little animated component worth checking out on the Google Doodle site.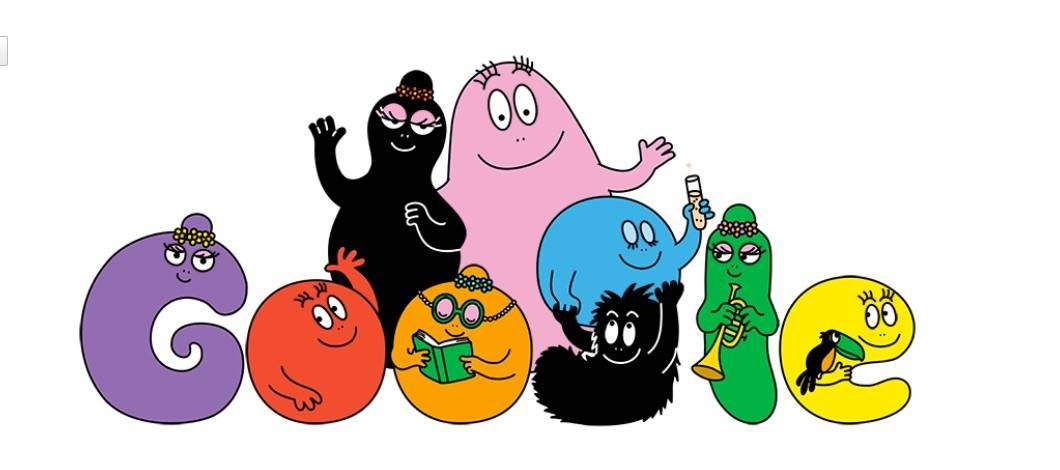 This Doodle, seen throughout France, Canada, and a few other countries, honors the 45th anniversary of Barbapapa, which comes from a series of children's books that are well-known in France. It was created and seen on May 19, 2015.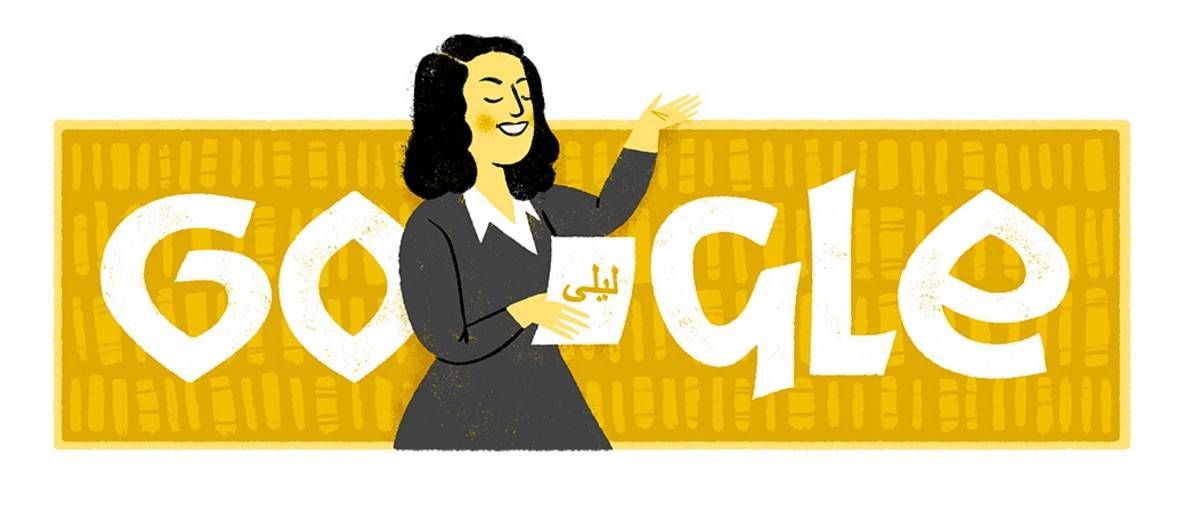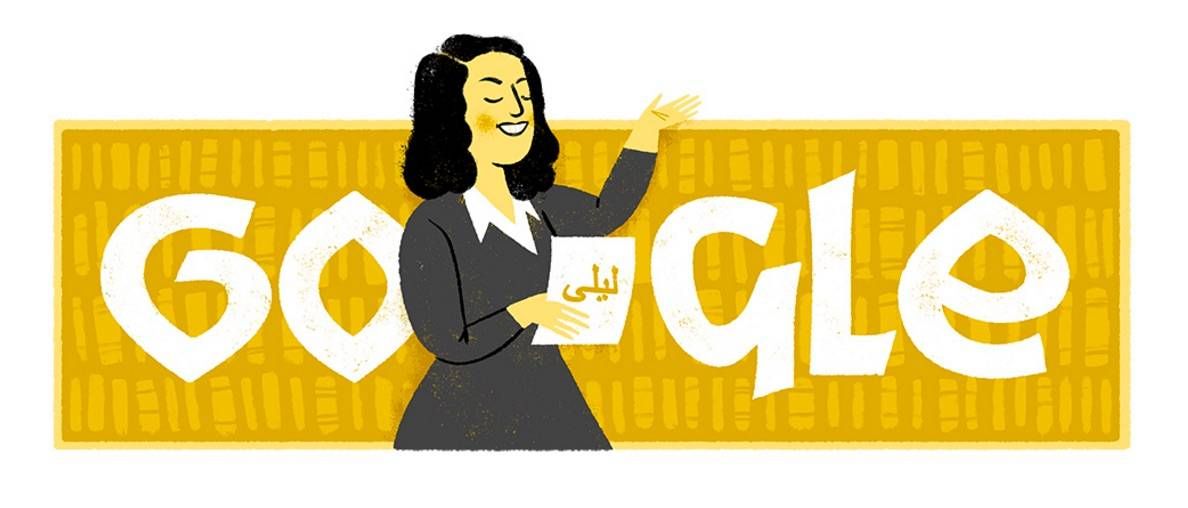 As seen in Egypt and other countries throughout North Africa, the 92nd birthday of novelist and activist Latifa al-Zayyat was honored August 8, 2015.

Ever heard of the Mundaneum? Chances are good that you've seen one if you've ever been in a library with a card catalog. On August 15, 2016, the 147th birthday of the Mundaneum founder, Paul Otlet, was celebrated. Otlet was the creator the Universal Bibliography in Brussels. The whole history of this is completely fascinating.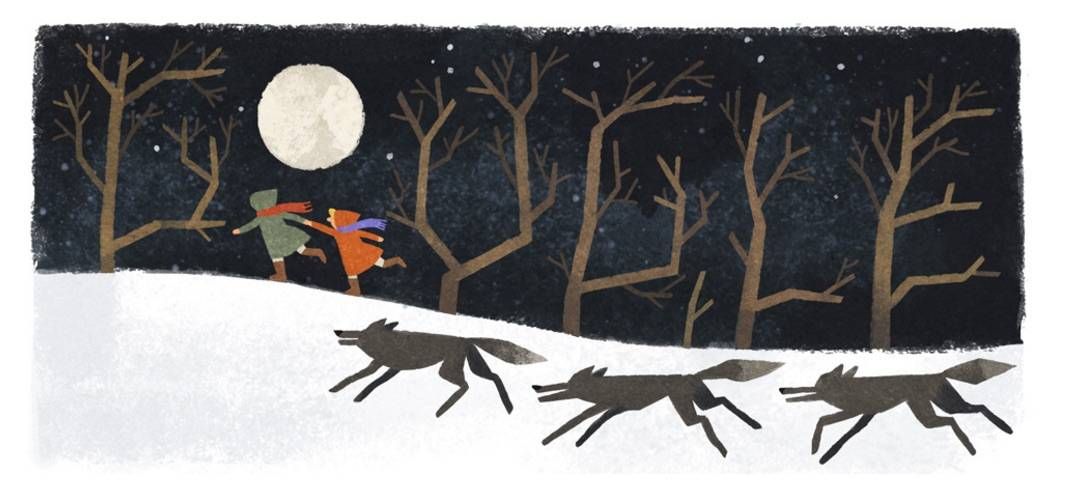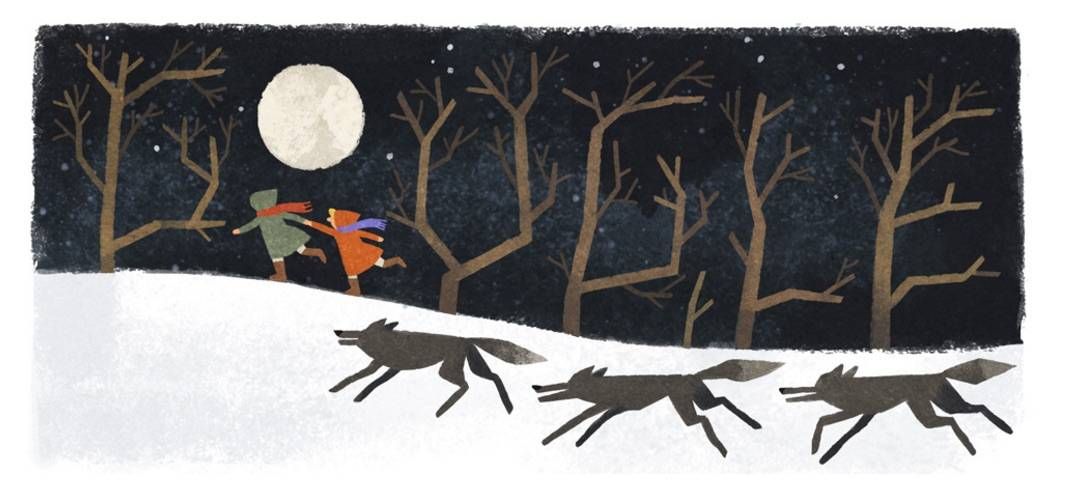 England, as well as a few other countries throughout the world, celebrated the 91st birthday of children's author Joan Aiken on September 4, 2015.


The commentary connected with this Doodle celebrating the 168th birthday of Indian writer and activist Annie Besant highlights how this sweet image of an older woman doesn't capture the ferocity of her writing and work to Indian history. This hit India's Google homepage October 1, 2015.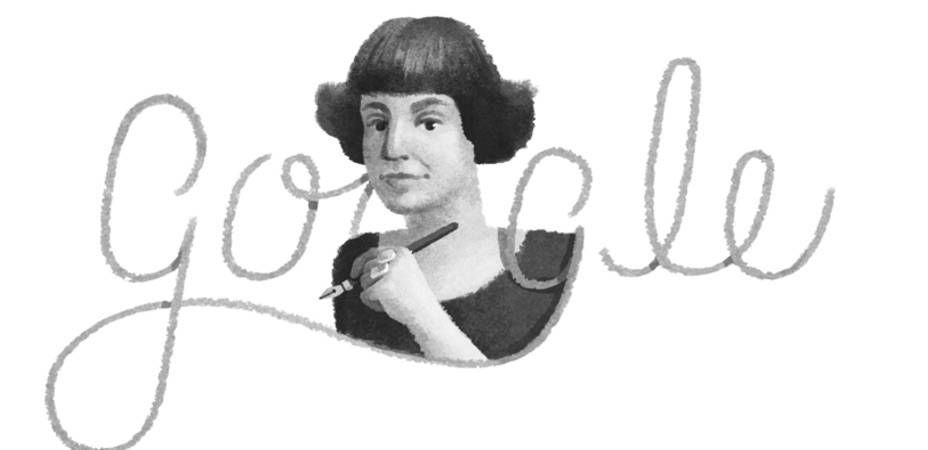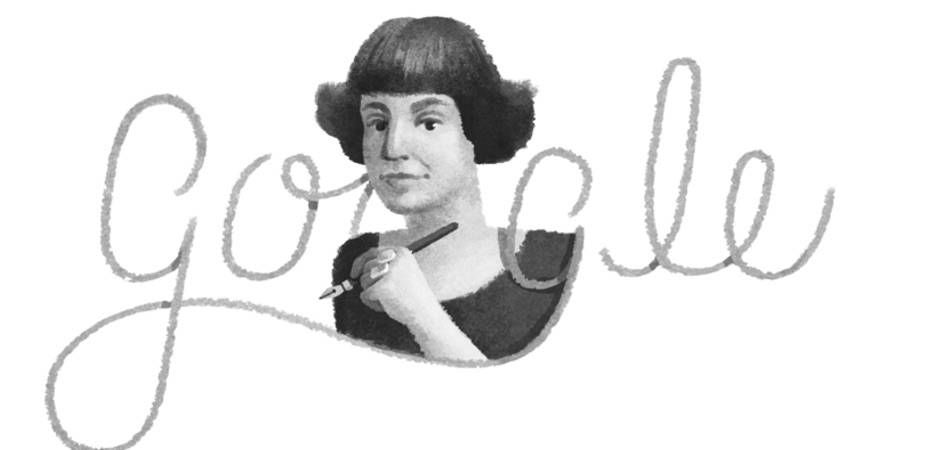 A major influence to 20th century writers, Marina Ivanovna Tsvetaeva was a writer, poet, and folklorist in her own right in Russia. On October 8, 2015, she was honored with a Doodle in honor of her 123rd birthday.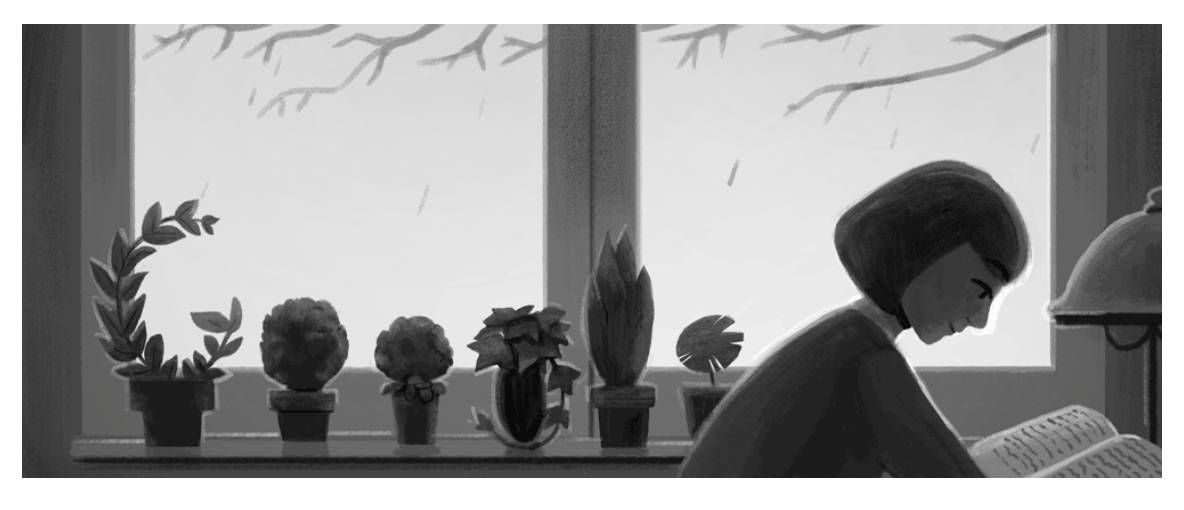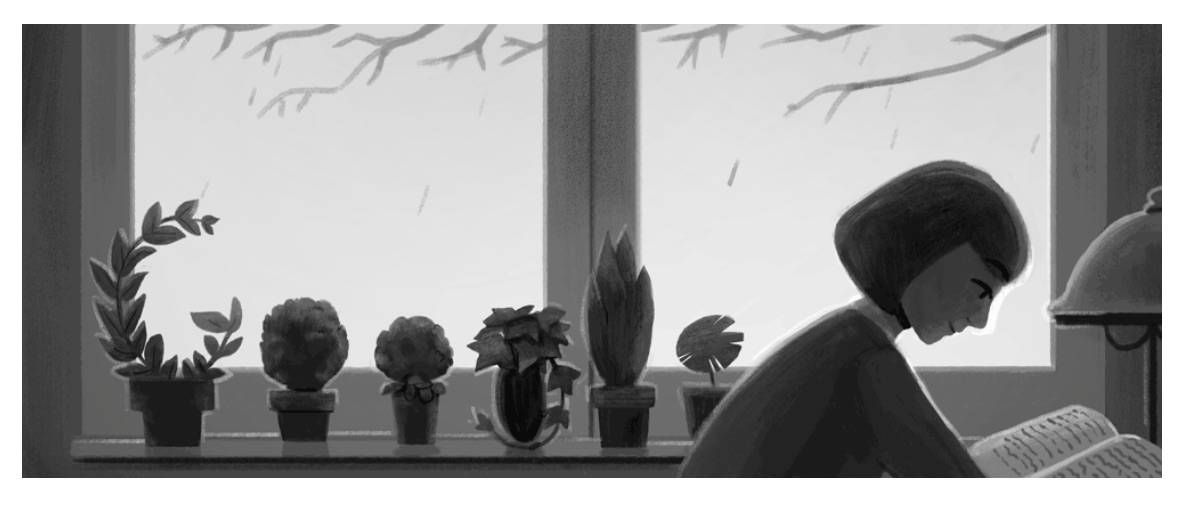 Swedish poet Karin Boye had one of her poems rendered into a Google Doodle in honor of her 115th birthday on October 26, 2015.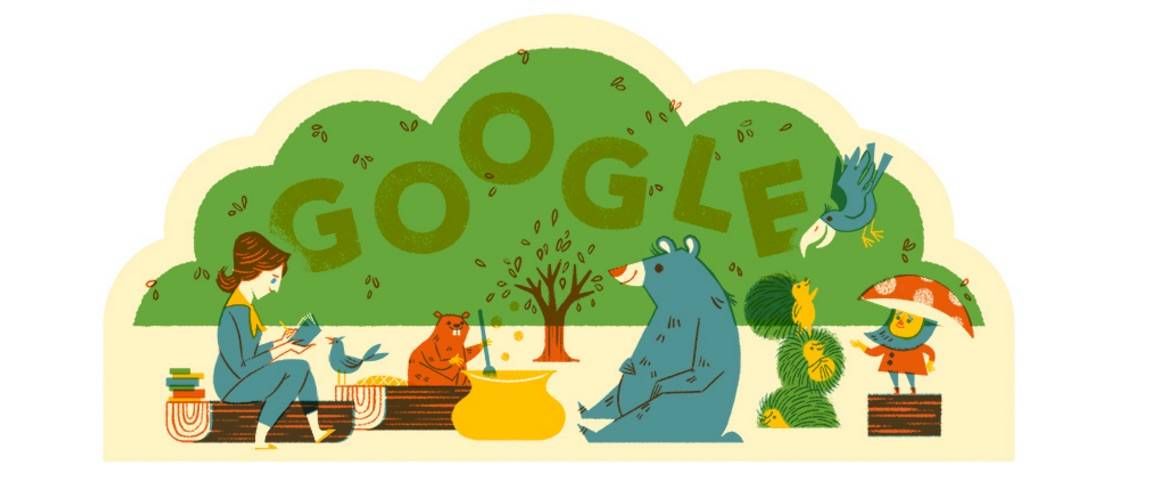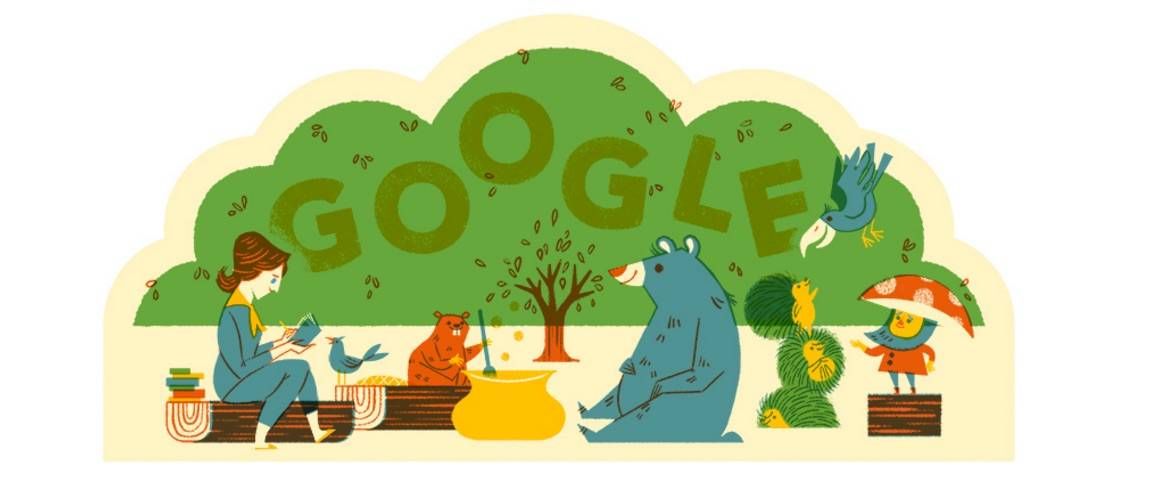 On December 11, 2015, Croatian author Sunčana Škrinjarić was honored with this Google Doodle from one of her most well-known stories. It honored the beloved storyteller's 84th birthday.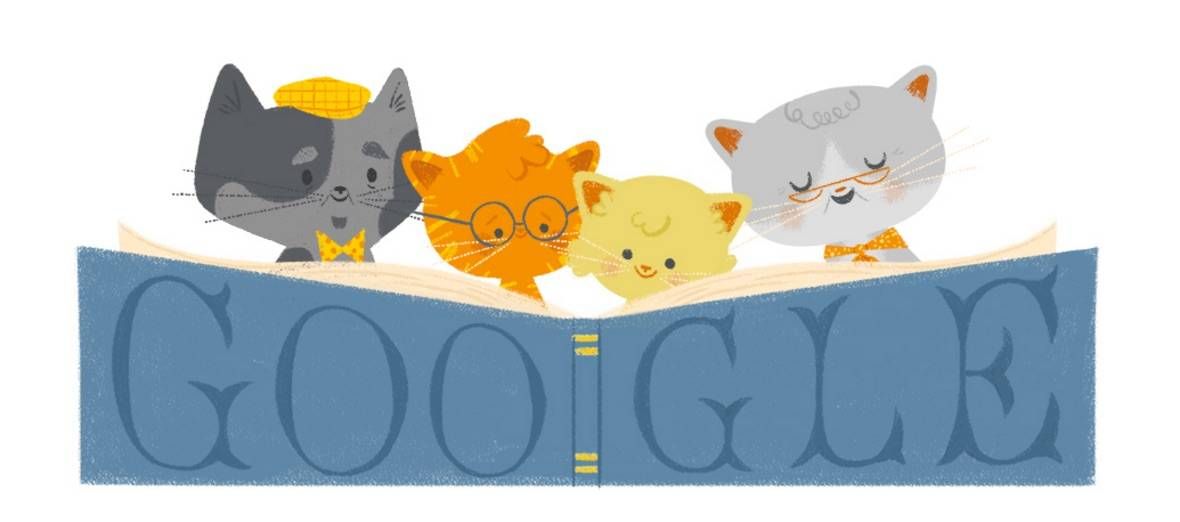 For both Grandmother's Day and Grandfather's Day in Poland in January 2016, there was this adorable family of cats sharing a book together. Grandpa cat's hat is a real showstopper.
And of course, it's fitting to end this round-up with the Doodle seen the world-round: William Shakespeare's 400th birth/death anniversary on April 23, 2016.
Have a favorite Doodle? Is there someone you'd love seen done up in celebration of a birthday?