Literary Gifts for Feminists
Because books and feminism go together like all good things, here's a look at some excellent literary gifts for feminists. This round-up of literary gifts from feminists differs from the collection of book fetish from last year for flaunting one's love of literary ladies, though that is worth revisiting for even more sweet swag.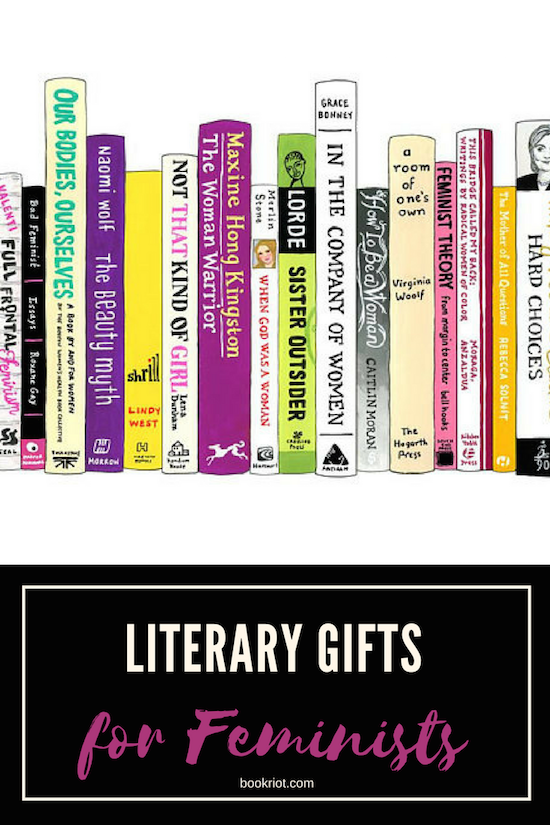 I've tried to avoid gender essentialism in this round-up, particularly when it comes to anatomy-based gender assumptions, but some of the items, like the reading uterus, were cute enough to warrant including here.
Anne Bronte quote tee, $21.01. The quote reads "But he that dares not grasp the thorn should never crave the rose," from Bronte's "The Narrow Way."
Digital Margaret Atwood print, $5.60. Because we need to live less like we're actually in The Handmaid's Tale.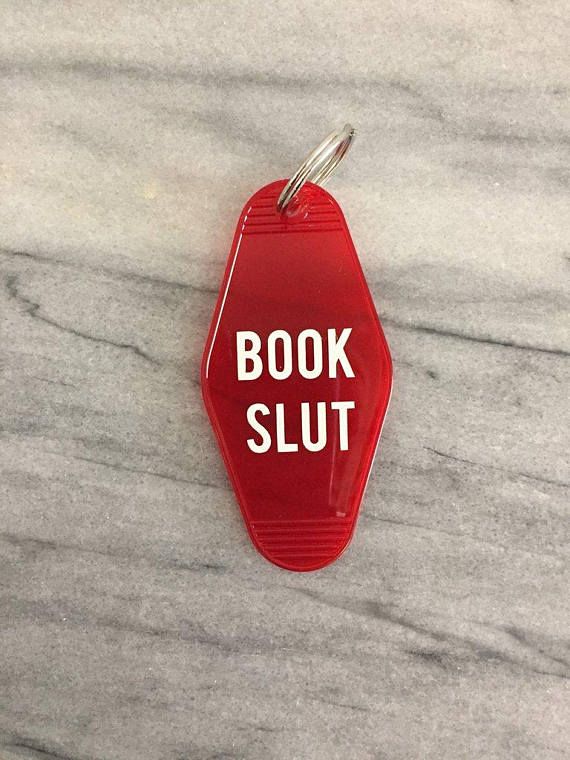 Book Slut keychain, $8.95. Taking back the power of the word "slut," one small thing at a time (and in bigger ways, too).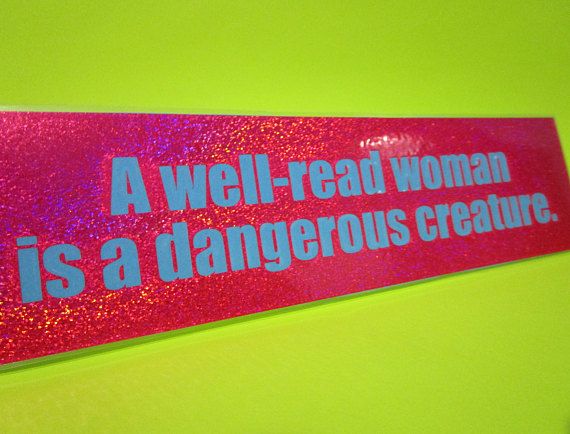 A well-read woman is a dangerous creature bookmark, $6. Look how it sparkles and shines.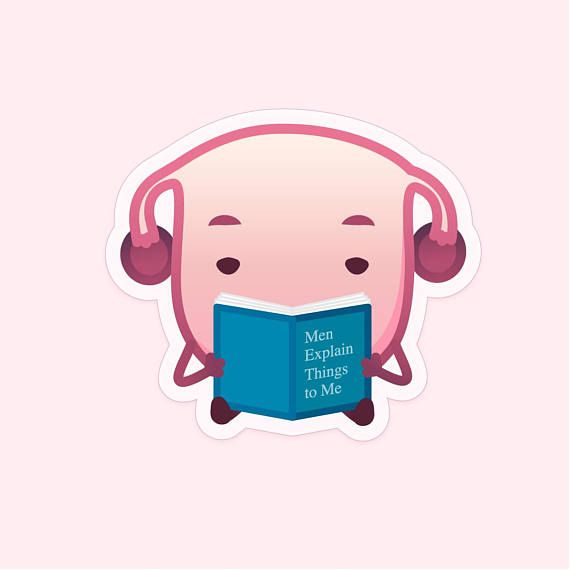 Ooti the reading uterus sticker, $3.50. Please to enjoy this cuterus uterus and her book of choice.
Radical Feminist coloring book, $25. Because who does not need a coloring book featuring Angela Davis, Frida Kahlo, Claudette Colvin, and other badasses who've moved feminism forward?
Diverse books matter sweatshirt, $39. Because no truer sweatshirt exists and also because it makes a killer reading uniform for those chilly days.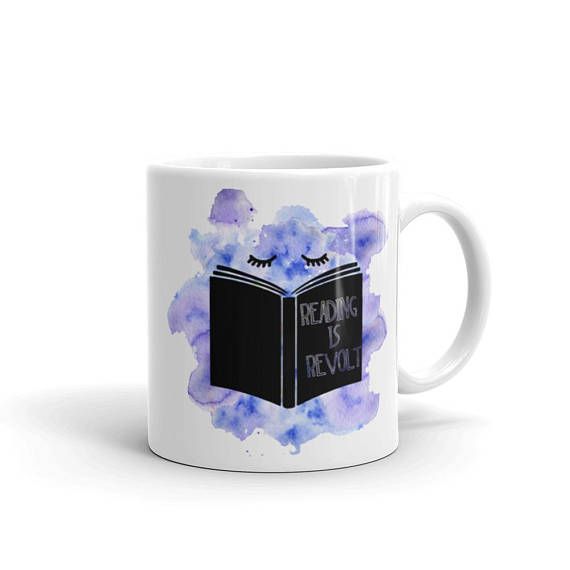 Reading is revolt mug, $15. Because reading is important, it's empowering, and it's a way to ensure that you stay up to date on true facts, instead of fake ones.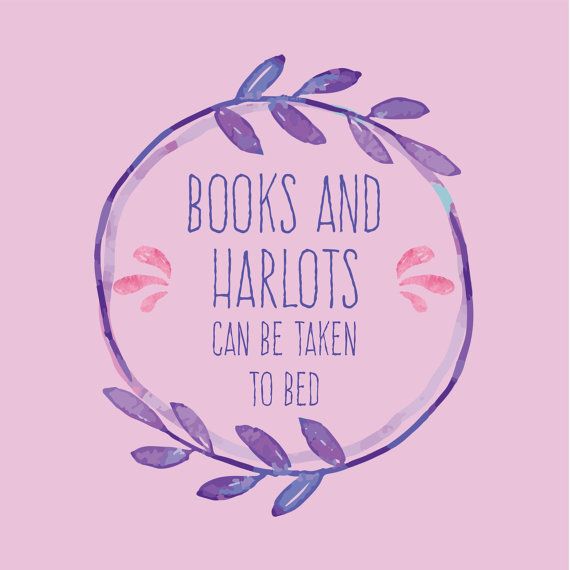 Books and harlots can be taken to bed patch, $5. Sometimes when you're reading a romance novel you get both at the same time, even.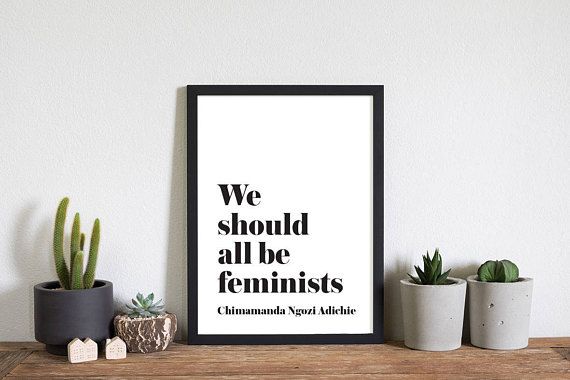 We should all be feminists Chimamanda Ngozi Adichie quote print, $15.41 and up. Sometimes, you just need to keep it short and simple.
Read and resist decal, $7 and up. Declare your feminism and your love for reading every place you go.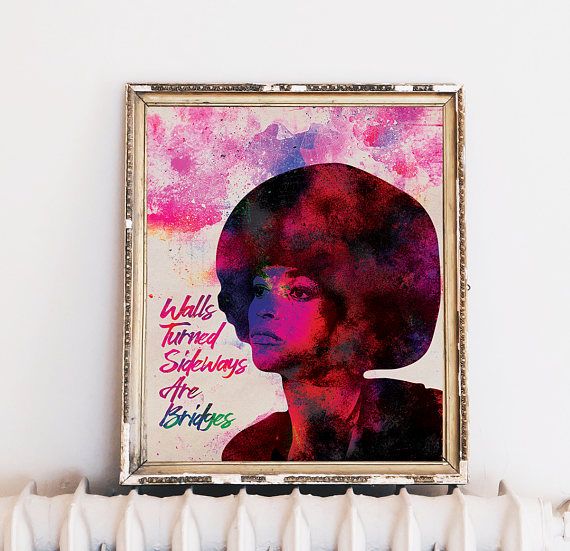 Angela Davis print, $14. This absolutely gorgeous print reads "Walls turned sideways are bridges."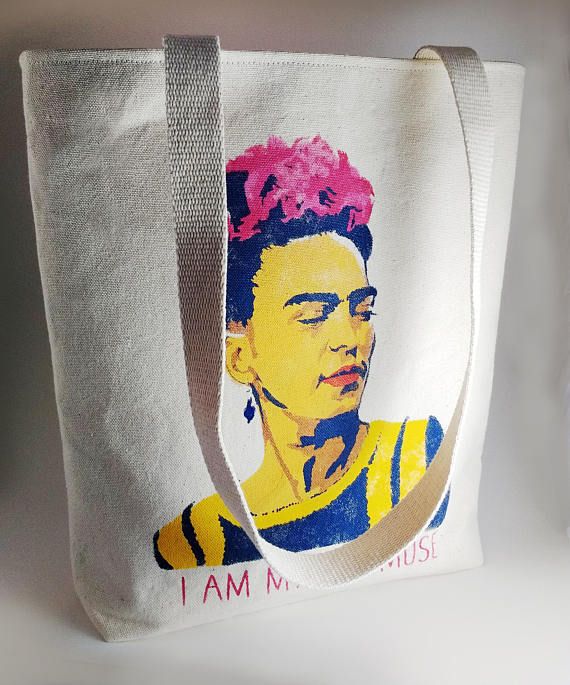 Frida Kahlo tote bag, $30. This one reads "I am my own muse." Damn. Talk about the perfect book tote and/or perfect tote for writers.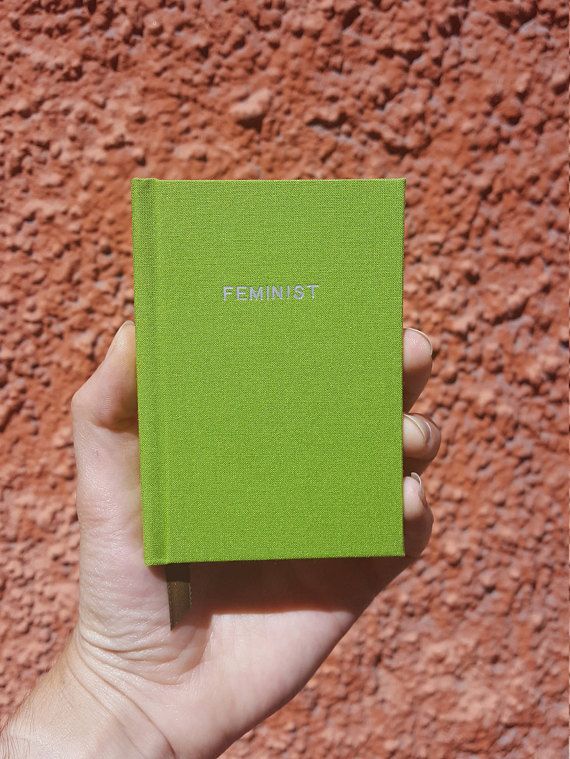 Feminist notebook, $30. This is just one example of the many awesome feminist-flavored notebooks in this shop. Small, sturdy, thick, and super totable, these would be great for working on your feminist agenda (or your novel or your to-be-read list).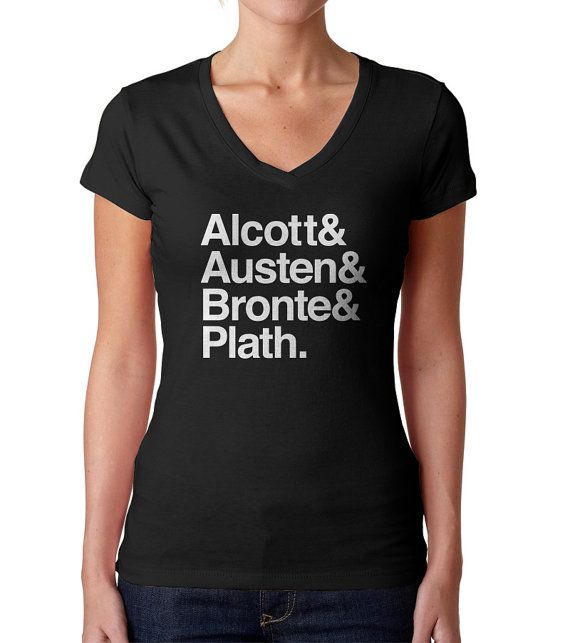 Literary feminists tee, $25 and up. Wear the names of some of your favorite feminist authors.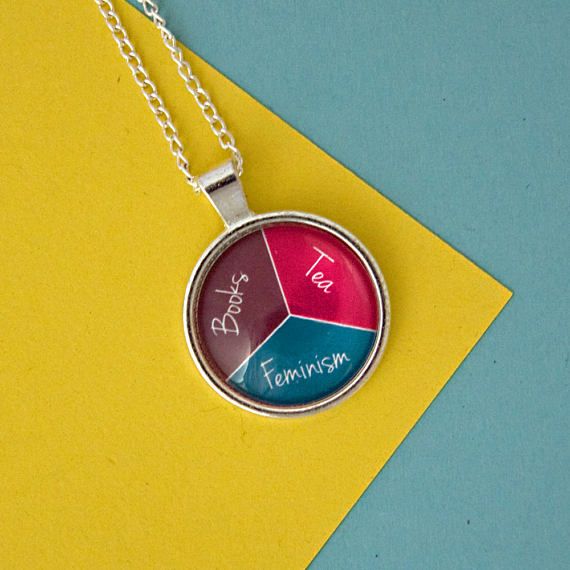 Books, Tea, Feminism pie chart necklace, $14. What else do you need outside of this trifecta of perfection?
The ideal feminist bookshelf print, $34 and up. This could be so much bigger, too, but it's a damn good glimpse at a feminist bookshelf. Hang it up where you shelve your own feminist tomes.
Feminism bookmark, $10. Laser cut alder wood? I bet it feels and smells so nice.
Malala Yousafzai tee, $28. What a great quote from a great feminist. Wear this one underneath your "Diverse Books Matter" sweatshirt.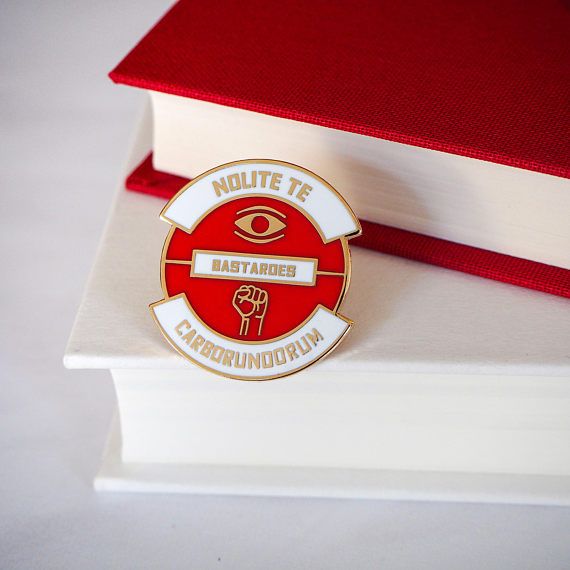 Nolite Te Bastardes Carborundorum enamel pin, $10. A reminder that any feminist needs.
Feminist print, $10. A silhouette on top of a dictionary page? This would go great in any room in the house.
Ask me about my feminist agenda mug, $20. (But maybe not before that coffee or tea or wine is in that mug).
Frankenstein enamel pin, $10. A promise and a warning, all in the shape of a heart.