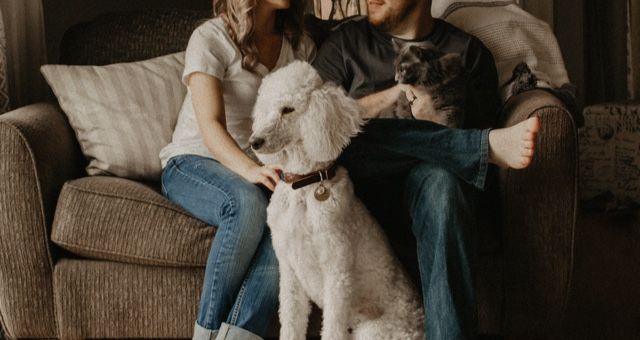 Book Fetish
18 Bookish Gifts for Animal Lovers (and Pets!)
This content contains affiliate links. When you buy through these links, we may earn an affiliate commission.
Ever since I was a kid, people have known me as both a book lover and an animal lover, and whenever I receive gifts, it's often got something to do with one or the other. Combine the two and you've got a surefire success, as far as I'm concerned. I've also had pets for most of my life and finding any way to involve them in my bookish habits is a small victory worth celebrating. So if you've got people like me in your life and need ideas for the upcoming holiday season, here's a roundup of literary gifts for animal lovers (and their pets)!
Bookish Gifts For Animal Lovers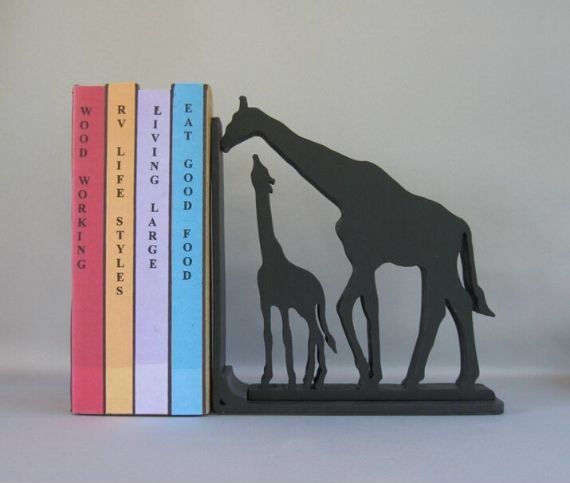 This beautiful bookend features a silhouette of a mother and baby giraffe pair. The Etsy shop, ScrollMasterDesigns, actually has quite a collection of animal bookends (including dog and cat subcategories) so you're bound to find a favorite here!
For even more options, here's a post rounding up whale bookends specifically.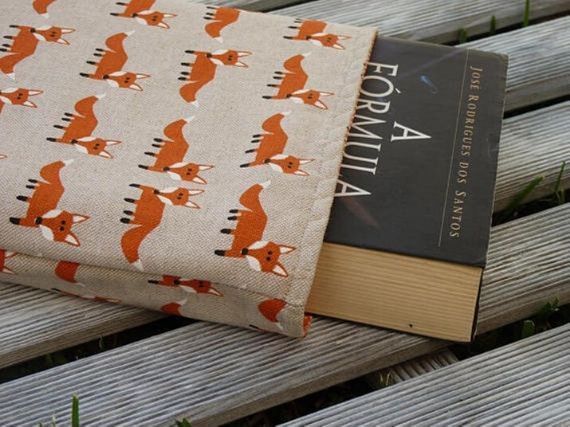 This adorable fox book sleeve is a perfect gift for your friend who wants to protect the books they're always bringing along everywhere they go. The shop, DriSewing, features all kinds of handmade sewn items, so you could even add on a wallet or glasses case to create a lovely matching set!
Here's a delightful tote bag with a llama design perfect for the inevitable book haul that results from visiting the local library or independent bookstore.
For more llama love, here's a post rounding up all kinds of bookish llama goodies.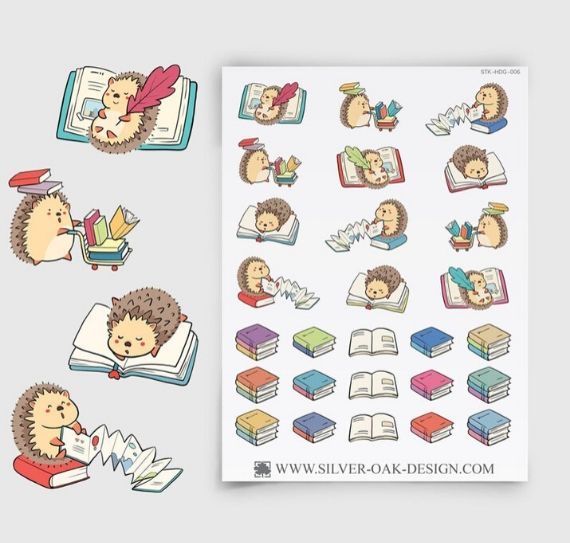 I'm absolutely in love with the adorable bookish hedgehog featured on these planner stickers! His name is Nigel and he's one of a handful of hand-drawn animal characters featured on the stickers sold from the shop SilverOakDesign.
Check out this post rounding up hedgehog-specific gift ideas for even more hedgehog goodness!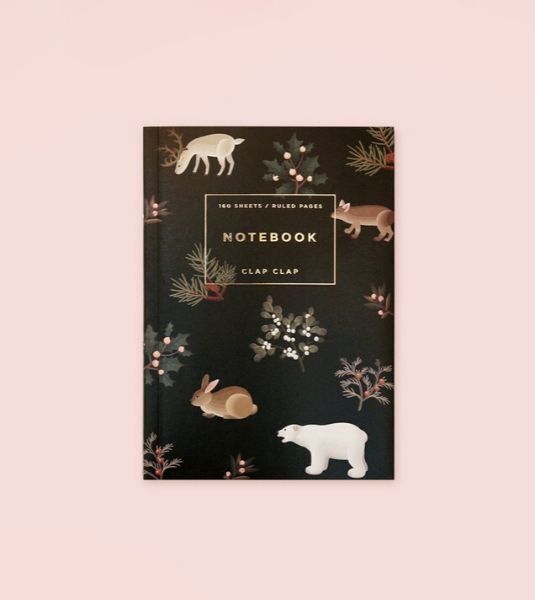 Here's a gorgeous notebook with a number of different animals on the cover, perfect for jotting down notes or working on that latest writing project.
This beautiful elephant ereader case comes with three different closure options: a burlap velcro tab (as pictured), hidden velcro, or a button with elastic.
If you're interested in being able to customize your gifts, this wooden rhino bookmark comes with the option to add a custom engraving.
For more bookmark options, here are posts listing bookmarks that feature cats, elephants, and sloths.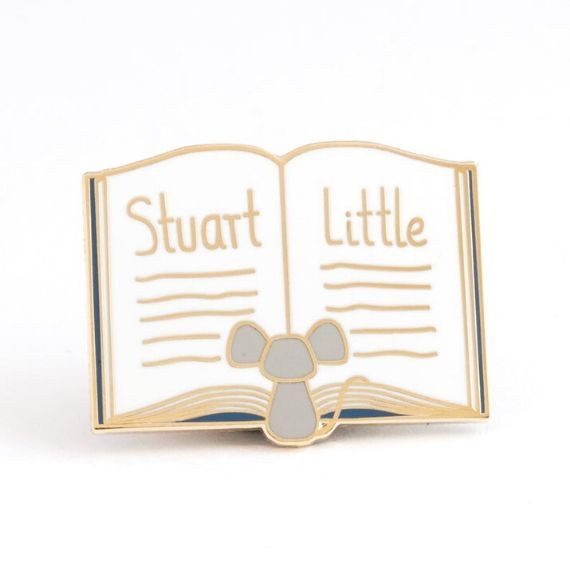 This super cute enamel pin of a mouse reading Stuart Little is one of a series of pins by The Clever Clove. There's an elephant reading Babar, a rabbit reading Watership Down, a bird reading To Kill a Mockingbird, and a wolf reading Little Red Riding Hood.
Bookish Gifts For Pets
Here's a dog collar with a simple but fun bookshelf pattern. It comes in a variety of sizes, and there are even versions with a bowtie or flower!
A perfect tag for pets with literary names!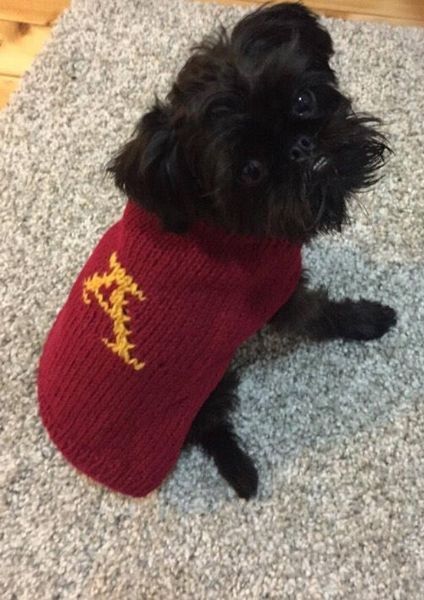 A Weasley-style initial sweater to keep pets warm for the holidays!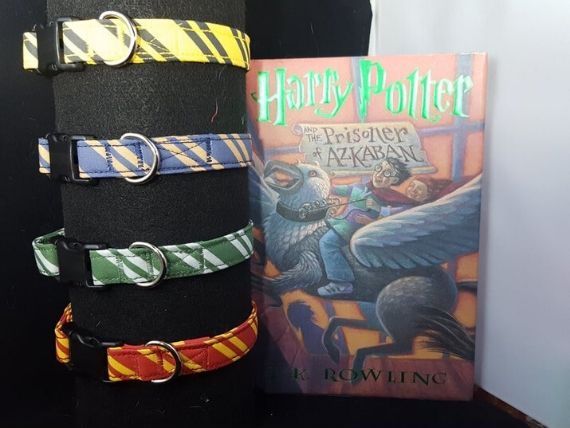 Pets can rep their own (or their owners') Hogwarts houses with these collars.
This collar for features the inscription from the One Ring and comes in two different styles: one appropriate for cats and small dogs, and one for larger dogs.
Here's a fantastic elven cloak for dogs of all sizes, complete with a plastic leaf of Lorien clasp.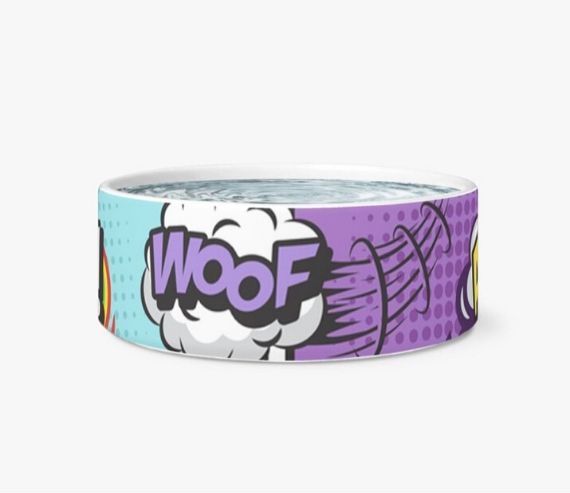 Here's a lovely pet food/water bowl inspired by comic art.
Actual Books For Animal Lovers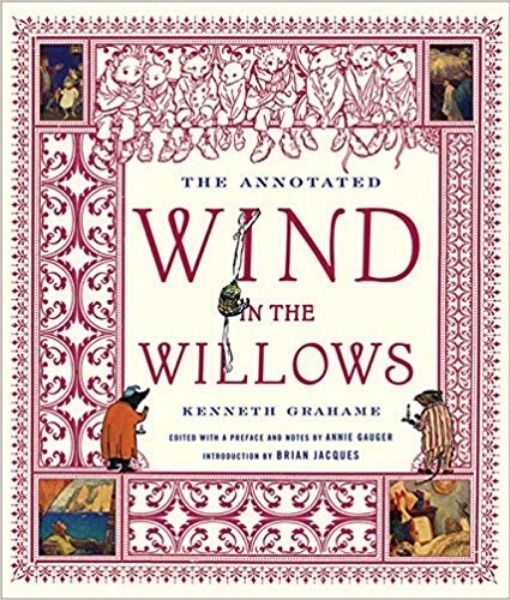 The Annotated Wind in the Willows is a great addition to any Kenneth Grahame fan's collection.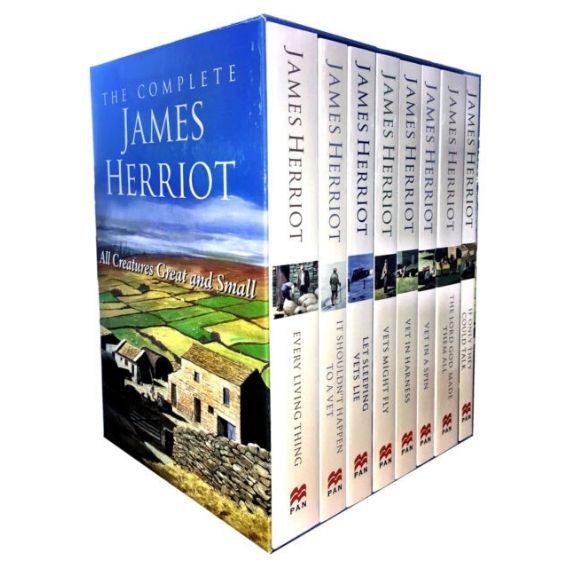 The Complete James Herriot box set collects all of the beloved veterinarian's works. These stories were a staple of my young reading life, and I imagine many other animal-loving readers would feel the same.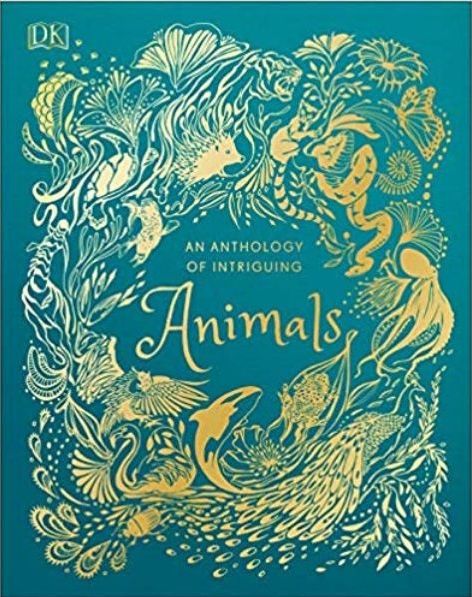 There are tons of great coffee table books featuring incredible animal photography, but An Anthology of Intriguing Animals is a particularly great pick for kids and adults alike that includes both photography and illustrations, plus fascinating descriptions of each animal featured.
---
I've really only just scratched the surface here with ideas for bookish gifts for animal lovers. For even more options, check out the other posts on the site that I've linked throughout the list above, or the posts below (for cat and dog lovers, specifically):