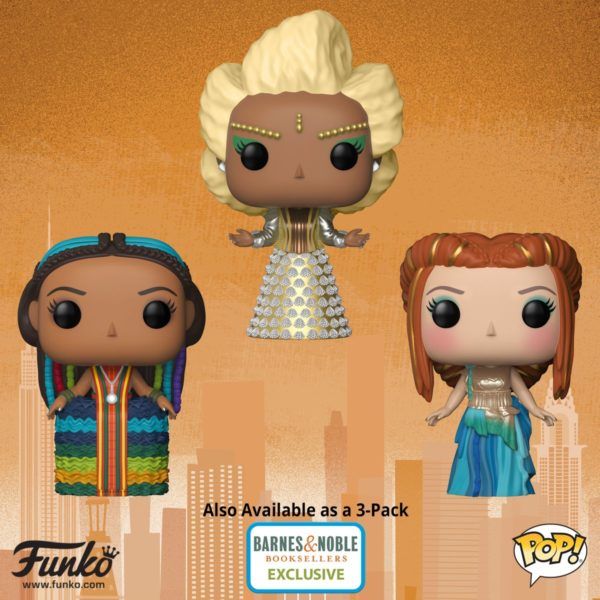 Opinion
Literary Funko POPs I'd Like to See
This content contains affiliate links. When you buy through these links, we may earn an affiliate commission.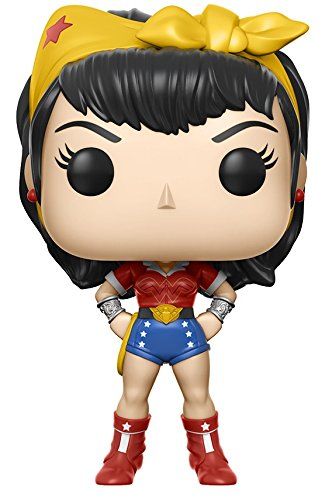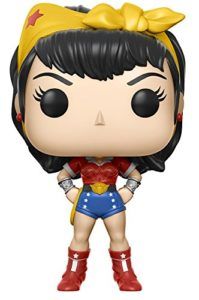 I'm 37 years old and I've started to collect toys. Actually, they're collectible figures, so that makes it okay. I think. Yes, I may be several years late to this trend, but I've finally gotten into Funko POPs. Perhaps their big heads just finally wore me down, but I found myself putting a few on my Elfster gift list for two holiday Secret Santa groups I was in—and was gifted Princess Leia, DC Bombshells Wonder Woman, and Jessica Jones. Then I got Bombshells Harley Quinn. Then Antiope and Captain Marvel…and eventually Dopey and Batgirl as well. Ahsoka Tano and Batwoman are on my wish list, as are Ms. Marvel, Luke Skywalker, Leia Organa (Hoth edition), Amy & Sheldon (The Big Bang Theory), Maleficent, Rainbow Brite (coming out in May), Mary Poppins, and the 3-pack of Mrs. Who, Mrs. Which, and Mrs. Whatsit from A Wrinkle in Time. You know, just in case anyone wants to surprise me.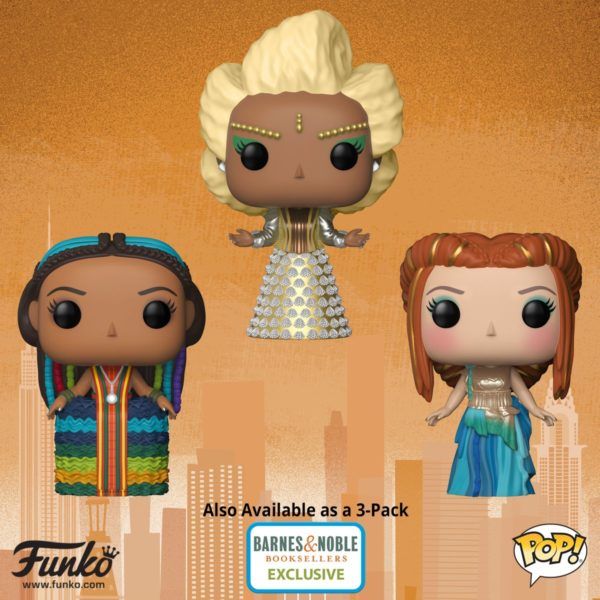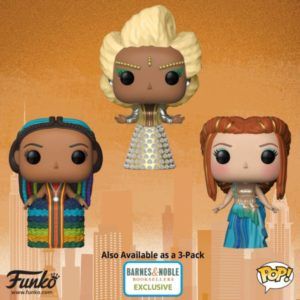 I may or may not have been obsessing doing research for this post, and gotten sucked down the rabbit hole of POPs. They have Disney POPs, DC and Marvel POPs, NBA POPs, TV and movie POPs…but it got me thinking: which literary POPs would I like to see? So many to think of.
Esther Greenwood, complete in a clear plastic bell jar.
Audre Lorde, holding her fist aloft.
Scout Finch and Boo Radley. Maybe with a little tree.
Joan Didion.
Virginia Woolf, holding a copy of A Room of One's Own.
Maya Angelou, setting a bird free from its cage.
For the hipsters, a little David Foster Wallace, looking pensive.
Pippi Longstocking.
Carrie Fisher, giving the finger (I'm counting her as literary because she DID write fiction and nonfiction).
Holden Caulfield in his red hunting hat. He'd think this was such a phony thing to do, anyway.
G. Willow Wilson, wearing her hijab and holding a tiny Ms. Marvel.
Gail Simone, standing on a refrigerator.
Ramona Quimby. At age 8, of course.
Kelly Sue DeConnick, wearing Bitch Planet noncompliant overalls.
I could go on and on, thinking about which literary Funko POPs I'd like to see. So, hey, Funko…if you need someone to develop this line, hit me up. I'm available.
Which POPs would you like to see?