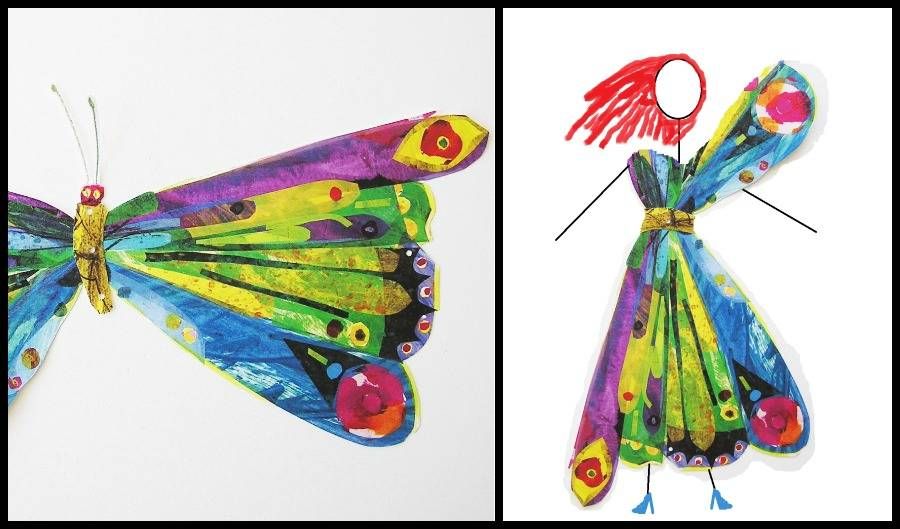 Children's
Literary-Inspired Fashion Collections That Should Exist
If you've been following New York Fashion Week this year, you probably saw that Rodarte caused a stir by sending models down the runway wearing gowns emblazoned with Star Wars characters.
Those are definitely the droids I'm looking for. Well done, Rodarte.
In order to encourage more of this delightful behavior, I thought I'd compile a list of literary characters who would be amazing as haute couture.
Idea #1: The Rainbow Fish by Marcus Pfister.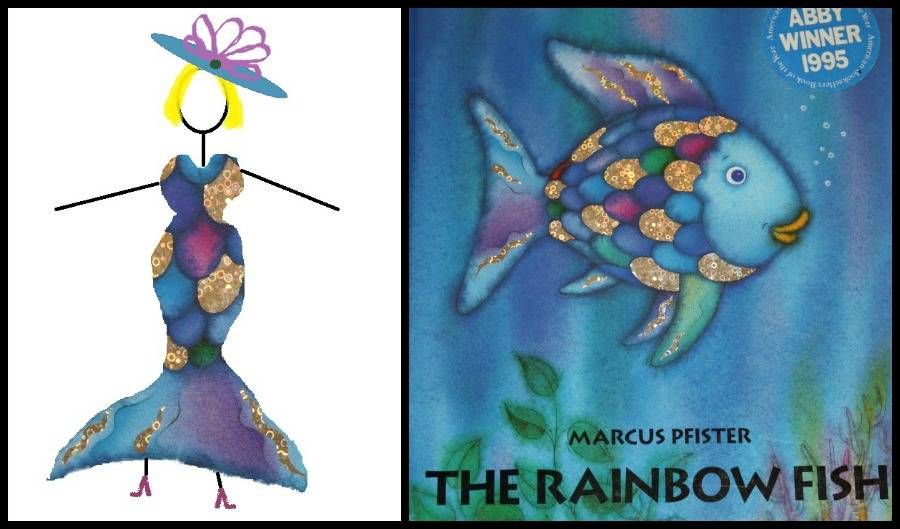 If my MS Paint Rainbow Fish gown can look this good, imagine what a real fashion designer could do with this texture! I recommend that the collection start with some sparkling gowns and some unembellished, and then end with a mix, to pay homage to the storyline. I've included a fabulous hat to evoke the Rainbow fish's dorsal fin. I recommend commissioning Phillip Treacy to recreate it in real life.
A little Rainbow Fish beauty inspiration to help out whichever high-end designer ultimately chooses to produce a collection based on my designs. Makeup inspiration here, nail tutorial here.
Idea #2: When the Sun Rose by Barbara Helen Berger.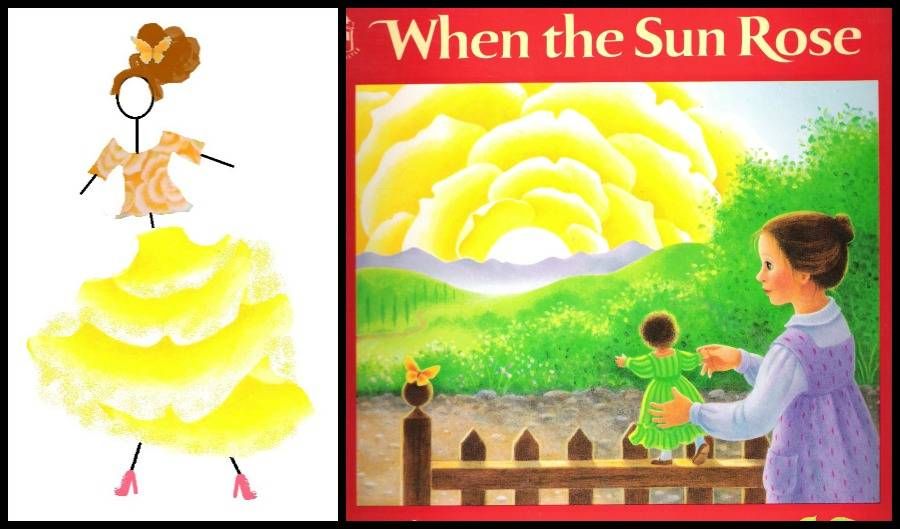 When the Sun Rose was one of my favorite books when I was little, and the beauty of the illustrations had a whole lot to do with it. To stay true to the characters' playfulness, I went with a crop top with a hint of peplum and a pattern of yellow roses over a huge, multilayered ballgown-style skirt that resembles the sun in the illustrations.
This particular fashion show will obviously have to involve lions.
Idea #3: The Very Hungry Caterpillar.
Such a classic! The Very Hungry Caterpillar collection would need to start out with daywear, feature some chunky cocoon coats, and then end with – SPOILER ALERT – a glorious butterfly-inspired ballgown. Above is one of the casual pieces, a relaxed, caterpillar-hued swing dress with boots and a jaunty beret. My designs are more interpretative than Rodarte's "put a character on it" approach. Although a ballgown with a caterpillar on it might be interesting, too.
But why just make a gown with a caterpillar on it when you could mimic the caterpillar's metamorphosis throughout your runway show and end with a butterfly-esque confection like this?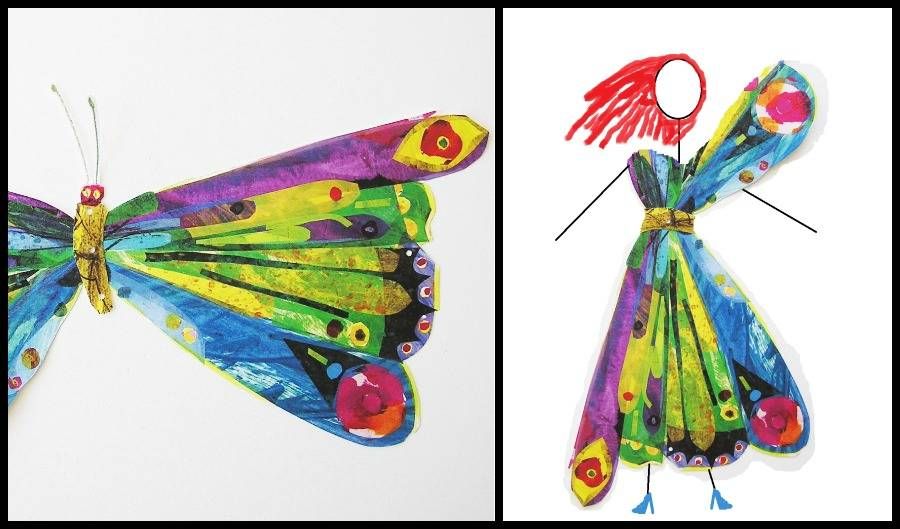 You are welcome, fashion elite. I look forward to seeing these designs on the runway soon.
MS Paint masterpieces my own.
_________________________
Sign up for our newsletter to have the best of Book Riot delivered straight to your inbox every week. No spam. We promise.
To keep up with Book Riot on a daily basis, follow us on Twitter, like us on Facebook, , and subscribe to the Book Riot podcast in iTunes or via RSS. So much bookish goodness–all day, every day.
Save