Book Fetish
Books on Books: Gorgeous Book-Based Decor From Etsy
There are a lot of opinions out there about whether it is or isn't appropriate to use books as a raw material for crafting and decor; if you prefer to keep your books pristine and unchanged, that is great! However, for those of you who like books both for their content and their decor possibilities, these Etsy options will have you swooning and inspired. Consider supporting an artisan by purchasing a beautiful book-based item, or figure out how you can create a book-based craft yourself!
Exciting Book-Based Craft Decor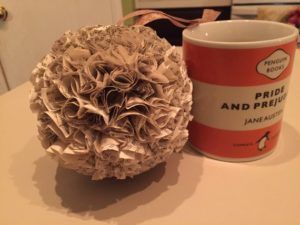 These beautiful baubles made of book pages are a great addition to a window, a good use for a random hook in your ceiling, or a good tree ornament!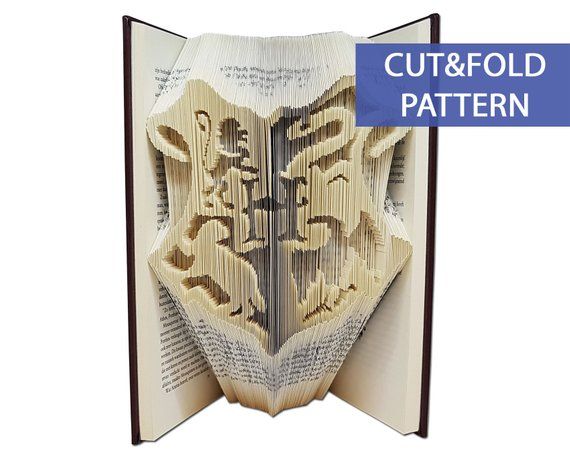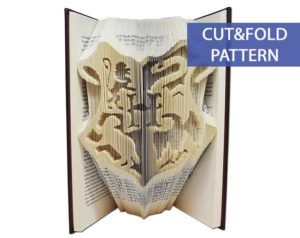 This Hogwarts-crest themed book carving makes for a perfect bookend, perhaps on the shelf where you display your prize copies of the Harry Potter books? Far from the only book carvings available on Etsy, there are many shops that offer both pre-designed book carvings as well as the option to collaborate in the creation of a book carving!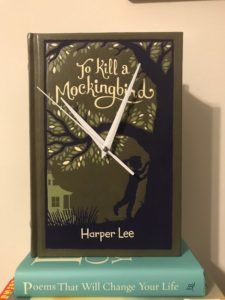 Made out of a beautiful edition of To Kill a Mockingbird, this beautiful book clock combines beauty with functionality. Replacing a boring clock face with an excellent edition of your favorite book provides a vintage tinge and a literary flare to any room.
Sick of flowers that wilt after a week? What about a book vase with a great set of durable blooms, all made out of book pages. Not only does this complement a house full of books; it also spruces up a table or countertop!
Deck the Halls with Boughs of…Books!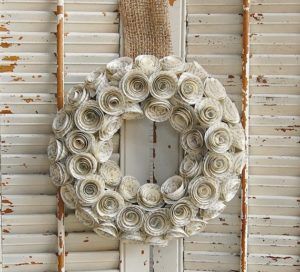 Want to adorn your front door or window all year round? Rather than the typical conifer, use this book wreath to greet guests. It lasts longer than even a great evergreen, and will give guests something to read while you answer the door.
With droopy teardrop shapes, this book art mobile adds color and whimsy to a room. Great for your little home library or a nursery, this book from Dr. Seuss, in particular, will inspire all who see it.
Perfect for decorating events, book burst decor can make everything from a baby shower to a bookish wedding beautiful and literary. While easy to make, if you want to let an expert paper folder handle it, these book bursts are a great way to get a smooth, well-crafted final product.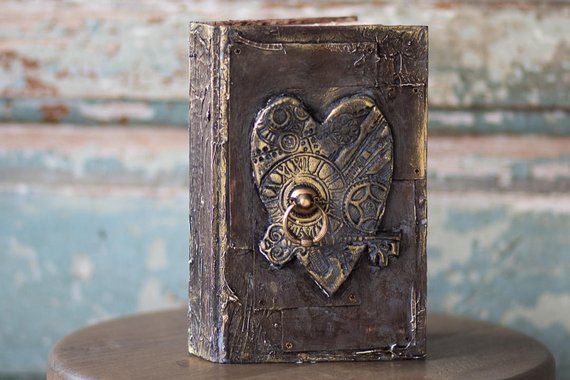 Decorated to look like a heart with a key, this antique book decor makes for a beautiful gift or a statement piece in your own home. Some small shelves or curio cabinets are just dying for one of these handcrafted, personally designed books to adorn them and add to the book theme of your home.
Want to add more beautiful book-based craft decor to your home? Check out these 30 DIY Book Crafts and make your own stack of no-longer-needed books into a variety of amazing items that you can share with friends or display around your home.