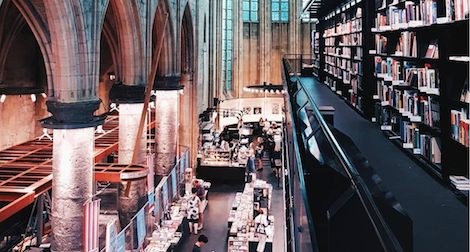 The combination of books and beverages is one of life's great pleasures. A warm cup of tea on a rainy day, or a so much–needed cup of coffee in the morning, taste even better when a there's a book to read. When any public space combines these two things, then it's heaven on Earth, and I am immediately attracted to it. It's not by chance that my favourite bookshop is also a coffee shop.
Here are a few of my favourite literary spots around The Netherlands, a must-see every time I visit any of these cities, and places that are a comfort to the body and soul alike.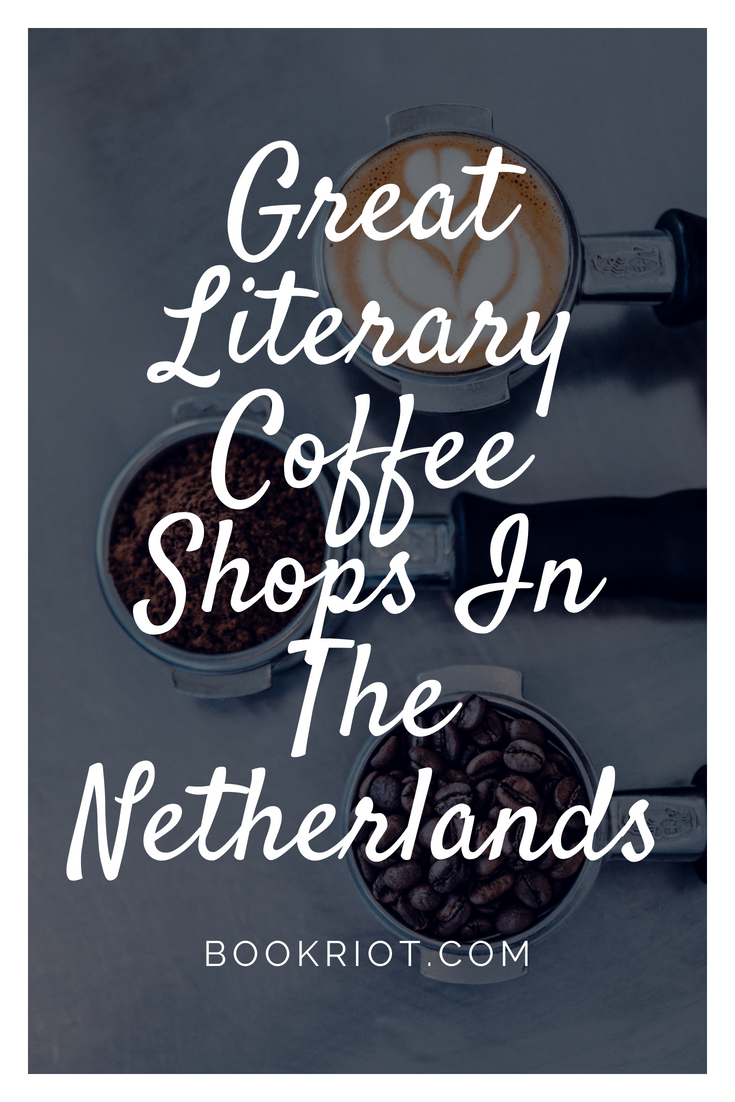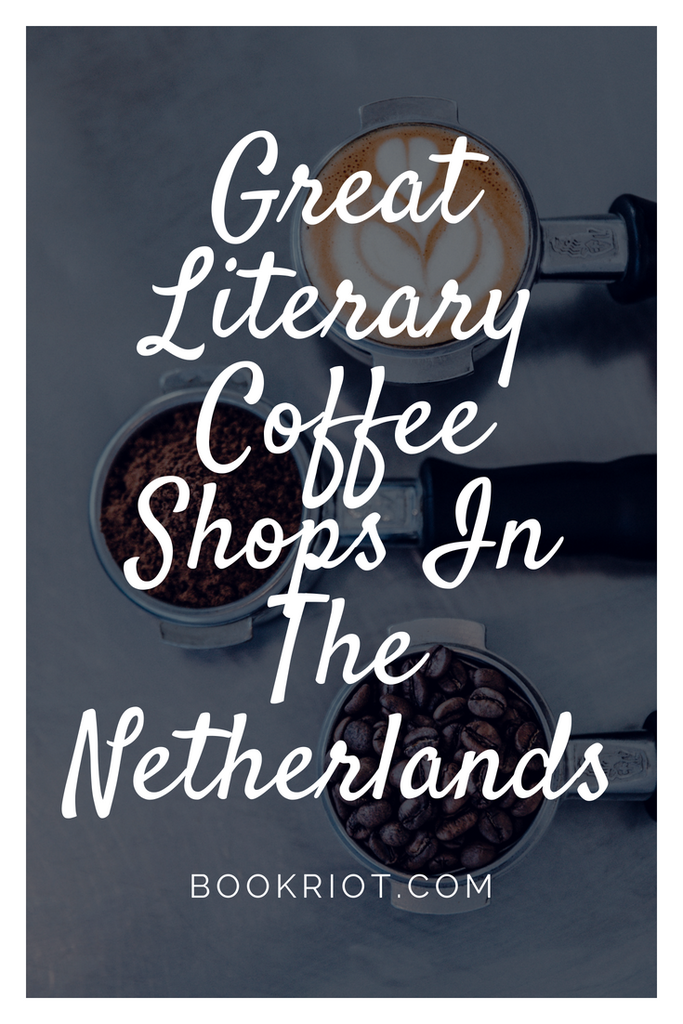 I admit that I only visited The Hague for about two hours; I didn't go there to visit the city per se, but to see my favourite writer speak at a literary festival that takes place there every year. When I arrived in The Hague on a cold Friday evening, I had about two hours to kill before the event started, but as I got to the centre of town I immediately decided that I loved the city. You see, the public library is a stunning thing. With walls made of glass—allowing us to peek inside easily—it allured me not only for all the books, but also for its coffee shop. Of course, the hours I had left were killed there, and I was sad to leave it behind.
I have plans to come back to the city soon, and I won't miss the chance to visit the library again, enjoying a cuppa while observing the people who rummage through the city and shops with ease.
Their instagram has great bookish pictures too.
This is my favourite bookshop; I decided that the first time I entered it, haven't changed my mind yet. It's situated in Eindhoven and there are always events happening every week. I think it was the first bookshop I knew that was also a coffee shop, and that somehow enchanted me.
The place is cosy, welcoming, there is plenty room to sit and borrow any book for a few hours, while sipping a hot chocolate or a cappuccino. The staff is very friendly, and it's right in the middle of town.
This bookshop is actually known worldwide and I am lucky enough to live only about 60km away from it, so at a short enough distance to visit it more than once in a lifetime.
The bookshop is a repurposed church, and it is stunning. The big metal shelves that take up most of its centre do not intrude in the beauty of the place in any way. It's still a wonderful site to browse the new releases and old classics.
As a bonus, the coffee shop available at the farthest corner of the church allows us to have some rest, to take some time to admire all of its beauty.
Let us know in the comments what your favourite literary coffee shops are! We'd love to get to know them too!