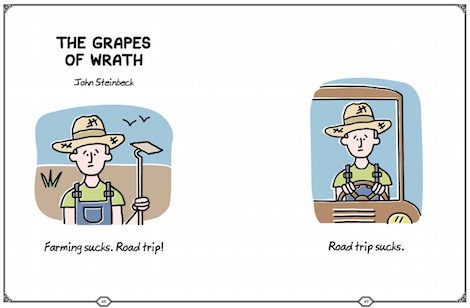 Literary Classics Retold As Two-Panel Comics: Critical Linking, June 8, 2018
Critical Linking is sponsored by Tonight I'm Someone Else, Chelsea Hodson. Published by Holt Paperbacks.

---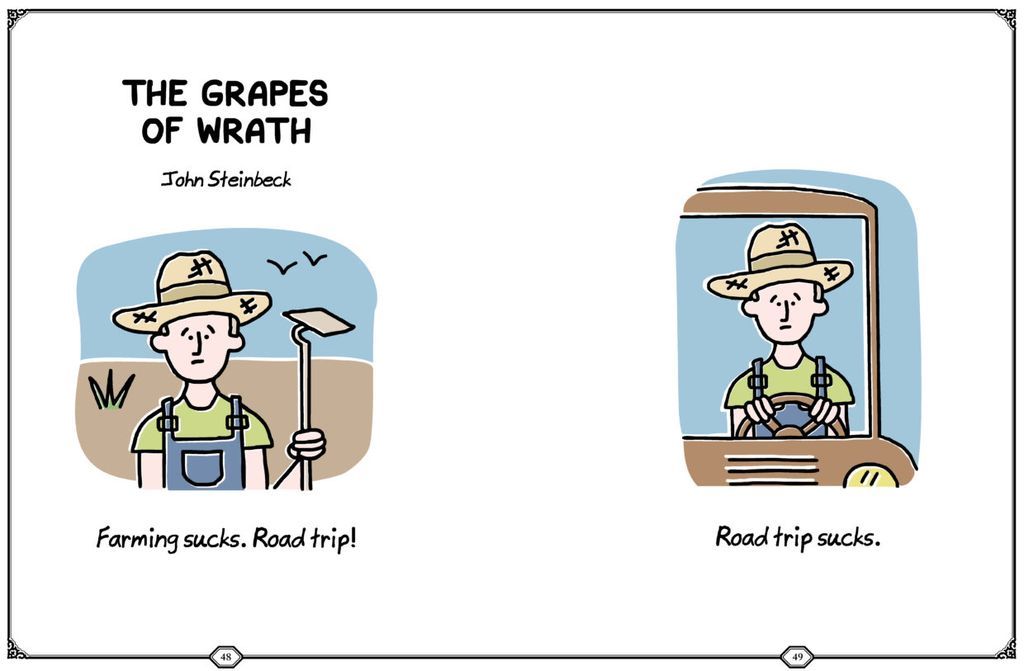 The following highly efficient summaries are from Abridged Classics: Brief Summaries of Books You Were Supposed to Read but Probably Didn't by John Atkinson. Not recommended for use in study.
____________________
There aren't as many shops devoted entirely to cookbooks as we'd like, but—thankfully—there are enough to journey to in different cities across the globe. Their existence celebrates another era, one that centered around brick-and-mortar destinations and the leisurely perusal of books, while championing the popularity of cookbooks today through forward-thinking chefs and gorgeous photography.
They can also serve as windows into life in their cities, highlighting local cooking or activist missions and gathering customers in back kitchens for fresh-cooked meals. For all of these reasons, we've started our dream list of cookbook shops around the world.
How great would it be to take a cookbook shop tour of the world?
____________________
And on Thursday, Brooks will become the first Chicago-based black poet honored with a statue and memorial in a Chicago public park. The statue of Brooks is part of a larger installation that includes a replica symbolizing her porch along with a pathway of stones engraved with lines from her poems. The entire installation will be unveiled at the North Kenwood park on South Greenwood Avenue that carries her name.
Gwendolyn Brooks honored with a statue on Chicago's south side. A+ stuff.