Quizzes
Which Literary Chef Are You? Take The Quiz!
This literary chef quiz is sponsored by James Patterson's latest thriller, The Chef.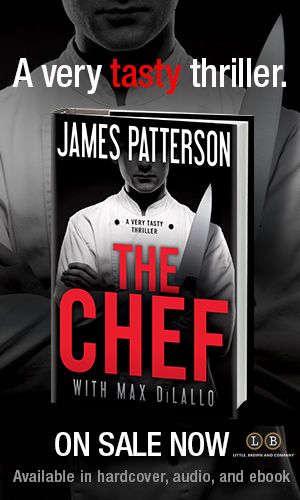 Police detective by day, celebrity food truck chef by night, now Caleb Rooney has a new title: Most Wanted. In the Carnival days leading up Mardi Gras, Detective Caleb Rooney comes under investigation for a murder he is accused of committing in the line of duty–as a Major Crimes detective for the New Orleans Police Department. Has his sideline at the Killer Chef food truck given him a taste for murder? While fighting the charges against him, Rooney makes a pair of unthinkable discoveries. His beloved city is under threat of attack. And these would-be terrorists may be local.
---
We can all agree food is important, but everyone approaches food differently. What you like about food, how you cook your food, and what food you most appreciate actually says a lot about you. So which literary chef are you most like? Take this quiz to find out.
Books included in this quiz: Babette's Feast by Karen Blixen, Like Water for Chocolate by Laura Esquivel, Charlie and the Chocolate Factory by Roald Dahl, The Book of Salt by Monique Truong, Crescent by Diana Abu-Jaber, Idlewild by Nick Sagan, The Coincidence of Coconut Cake by Amy E. Reichert, and The Hunger Games by Suzanne Collins.