16 Literary Calendars Keeping You Up-To-Date in 2019
It's the time of year we're thinking about and preparing for the new year. Of course, for many of us, it's also the time we're picking out the perfect way to launch the new year of possibilities with the perfect wall or desk calendar. For book lovers, there are so many options available for the perfect literary calendars, and it seems there's no time like the present to round up some of the excellent options out there.
Literary calendars range from daily boxed style to monthly wall style, as well as plenty of portable planners, and I've included a little bit of everything here. There are broad-ranging literary calendars, as well as more specifically themed calendars.
In other words: there's something for every kind of reader.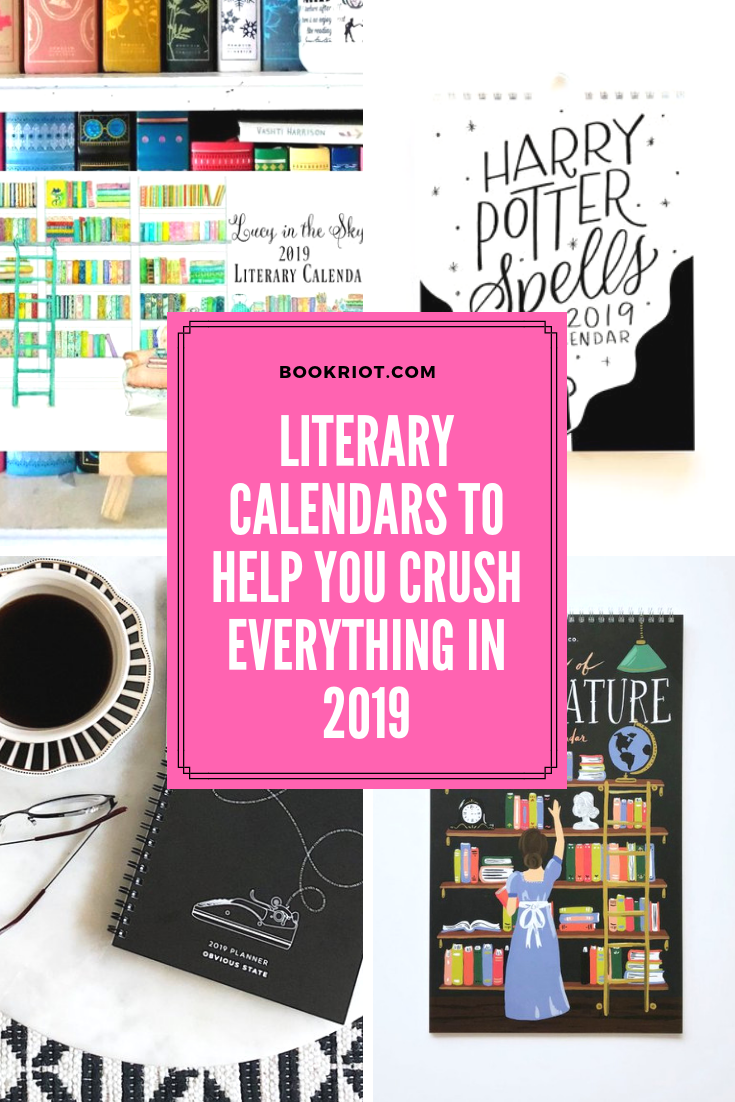 Literary Calendars for 2019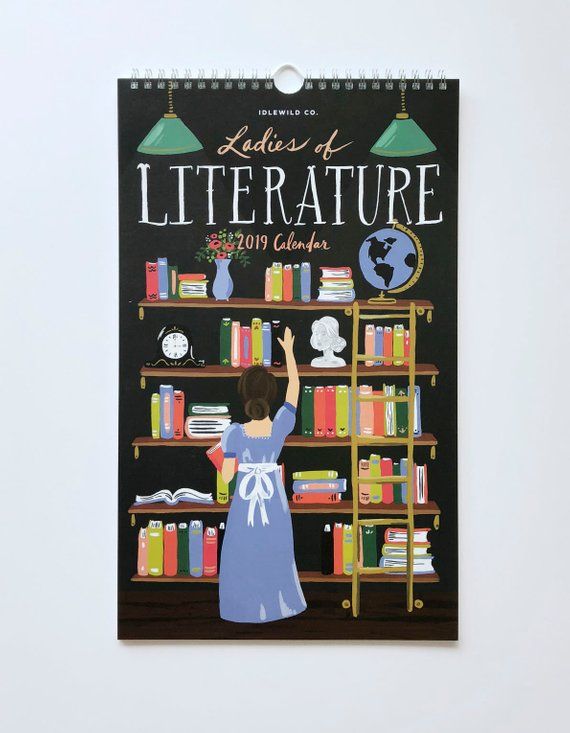 Feast your eyes upon this beautiful ladies of literature monthly wall calendar. The images are all hand-painted and feature a nice range of female-identifying powerhouses in the literary world. $28.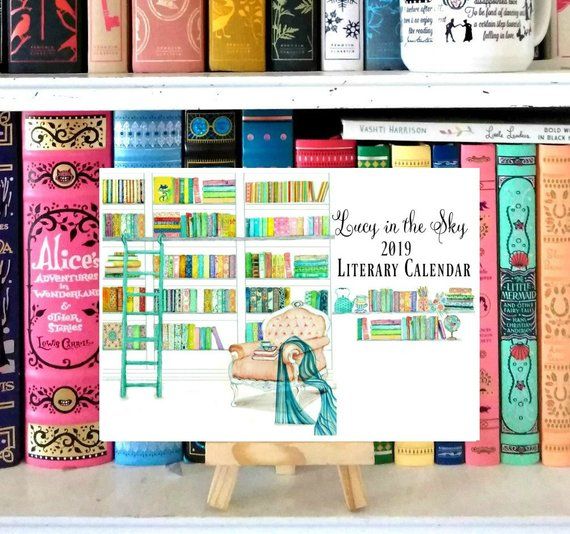 This beautiful monthly calendar features gorgeous and inspiring literary quotes. The easel it is propped on is such a cute feature, too. $24.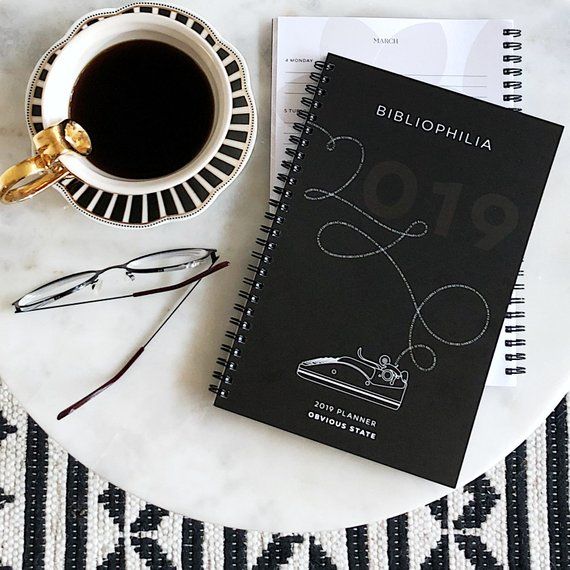 If you love gorgeous literary quotes and want a planner you can tote around with you, then you'll want the beautiful Obvious State literary planner in your life. $16.
Desire a little more poetry in your life? This poetry wall calendar will help infuse each month with poetic inspiration. $18.50.
Here's a totally unique take on the image-with-quote calendar concept: cats inspired by literary quotes. These are hand painted. $20.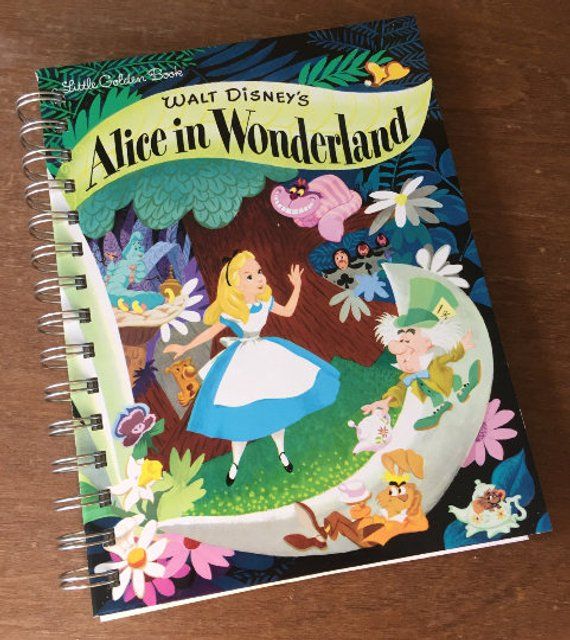 This Alice in Wonderland planner is really clever: it upcycles the cover of an old book and inserts the planner pages inside. $25.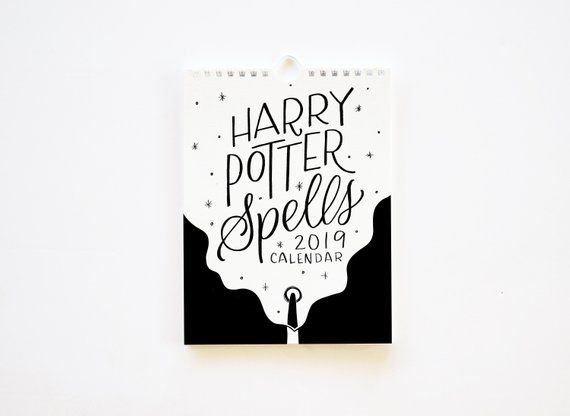 Available in a couple of different sizes, this monthly literary calendar features the spells from throughout Harry Potter. $18 and up.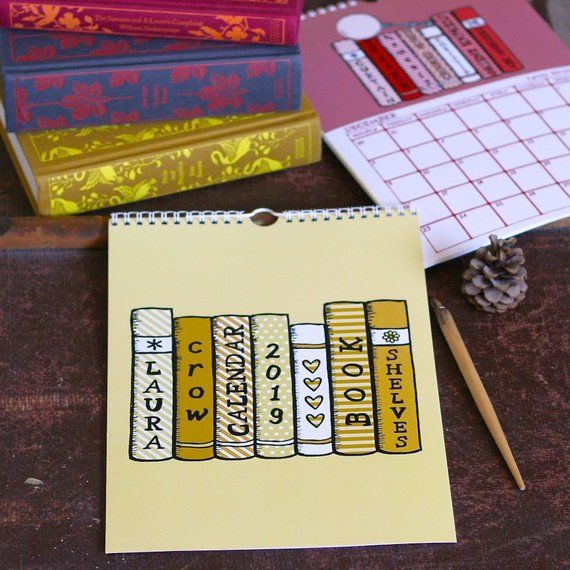 Peek at this hand-illustrated calendar featuring bookshelves on each month of individual authors. It's more white than I'd like to share, but the art itself is so pretty I had to include it. $20.
If you love Little Women, you'll want this Little Women literary calendar. $15.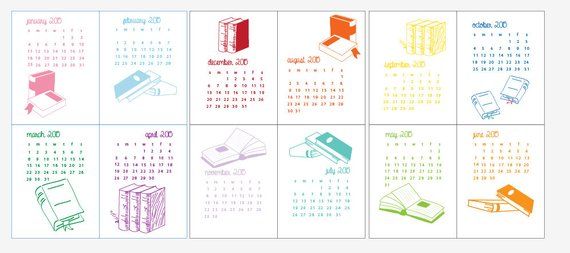 This small desk calendar features lovely images of books, along with a stand to prop each month up on. Simple but so eye-catching. $15.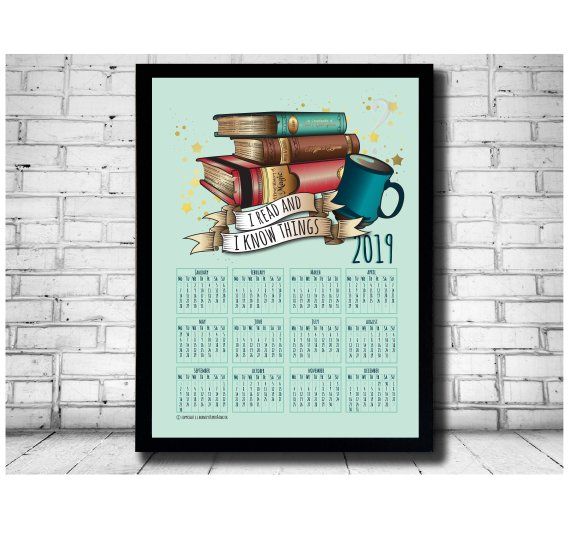 This year at a glance calendar gives you everything you need: a cup of your favorite warm beverage, books, and a quote to remind you that reading is empowering. $13 and up.
Want to be able to print your own calendar? You'll want to look at this monthly quote calendar that you can download and print however you'd like. $5.50.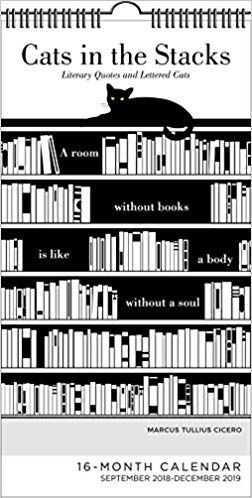 Get yourself Cats in the Stacks, featuring exactly what it sounds like: cats on book stacks with bookish quotes. $15.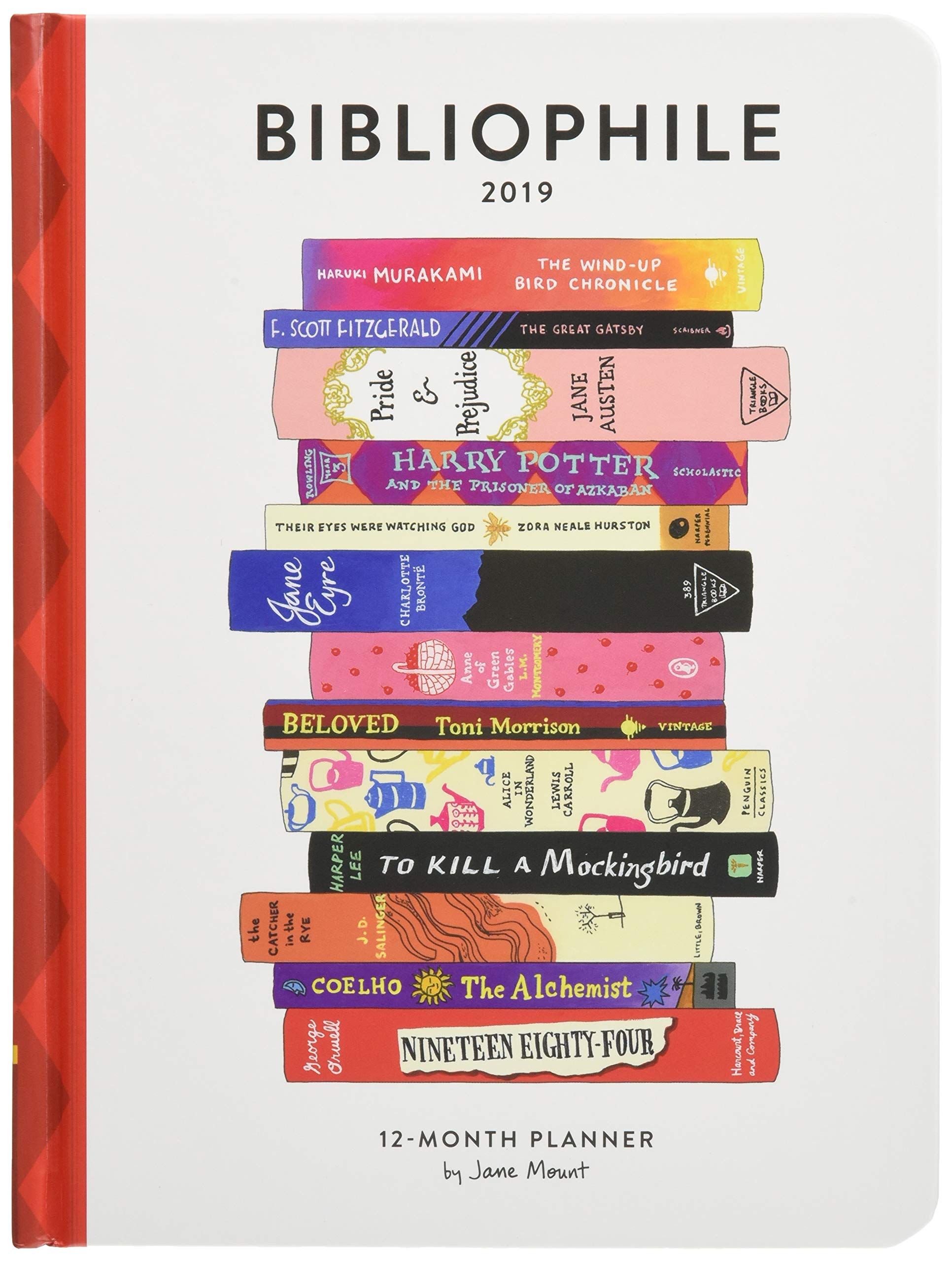 Jane Mont's Bibliphile Planner is so bright and cheery and hard to resist. $20.
If you love the Bard and the feeling of a vintage calendar, the Shakespeare's Garden Wall Calendar will be right up your alley. $15.
Add more words to your vocabulary in the new year with the 365 New Words-A-Year daily calendar.
____________________
Planning a bullet journal for the New Year? Try out these bullet journal spreads, cool bookish bullet journal suggestions, and bullet journal setup ideas for readers.