Lists
You're Not Alone: 15 Literary Anxiety Quotes
This content contains affiliate links. When you buy through these links, we may earn an affiliate commission.
If you ever experience anxiety, you know how hard it can be to explain to those who don't. Anxiety can make you feel extremely lonely, as if no one can understand the overwhelming nature of your emotions. But you are not alone. Here are 15 literary anxiety quotes from various authors that might help you cope and understand your own anxiety.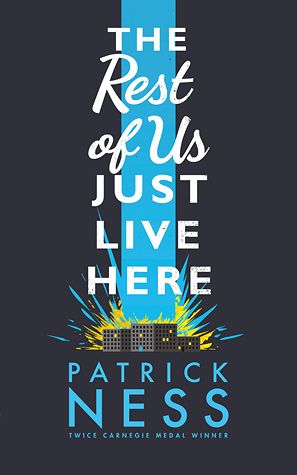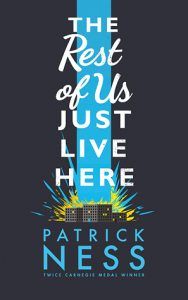 "Feelings don't try to kill you, even the painful ones. Anxiety is a feeling grown too large. A feeling grown aggressive and dangerous. You're responsible for its consequences, you're responsible for treating it. But…you're not responsible for causing it. You're not morally at fault for it. No more than you would be for a tumor." —Patrick Ness, The Rest of Us Just Live Here
"I've wasted a lot of time in my life. I've thought too much about what people will say or what they're gonna think. And sometimes it's over silly things like going to the grocery store or going to the post office. But there have been times when I really stopped myself from doing something special. All because I was scared someone might look at me and decide I wasn't good enough. But you don't have to bother with that nonsense. I wasted all that time so you don't have to." —Julie Murphy, Dumplin'
"That is how I experience life, as apocalypse and cataclysm. Each day brings an increasing inability in myself to make the smallest gesture, even to imagine myself confronting clear, real situations. The presence of others—always such an unexpected event for the soul—grows daily more painful and distressing. Talking to others makes me shudder. If they show any interest in me, I flee. If they look at me, I tremble. I am constantly on the defensive. Life and other people bruise me. I can't look reality in the eye." —Fernando Pessoa, The Book of Disquiet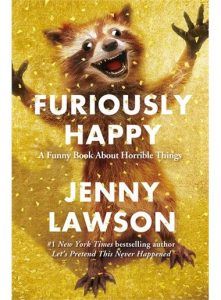 "When you come out of the grips of a depression there is an incredible relief, but not one you feel allowed to celebrate. Instead, the feeling of victory is replaced with anxiety that it will happen again, and with shame and vulnerability when you see how your illness affected your family, your work, everything left untouched while you struggled to survive." —Jenny Lawson, Furiously Happy: A Funny Book About Horrible Things
"Mattie sat at the table, obsessing, orbiting around herself. She was sick of her worried, hostile mind. It would have killed her long before, she felt, if it hadn't needed the transportation." —Anne Lamott, Blue Shoe
"Usually she ordered a cup of coffee and a cup of tea, as well as a brownie, propping up her sadness with chocolate and caffeine so that it became an anxiety." —Lorrie Moore, Like Life
"He might have been encased in a thick glass bubble, so separate did he feel from his three dining companions. It was a sensation with which he was only too familiar, that of walking in a giant sphere of worry, enclosed by it, watching his own terrors roll by, obscuring the outside world." —J.K. Rowling, The Casual Vacancy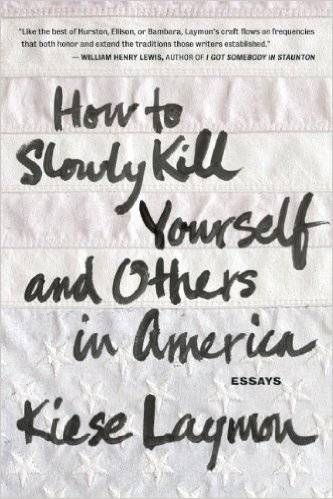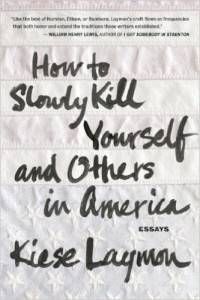 "The man of courage is not the man who did not face adversity. The man of courage is the man who faced adversity and spoke to it. The man of courage tells adversity, 'You're trespassing and I give you no authority to steal my joy, my faith or my hope.'" —Kiese Laymon, How to Slowly Kill Yourself and Others in America
"Dad would call it my Sisyphus toll. Push a boulder up a hill, pretending it's okay, and come nightfall it—and I—come crashing down. But he forgets the view each time I make it to the top." —Marieke Nijkamp, Unbroken: 13 Stories Starring Disabled Teens
"Just because I made it here doesn't mean it was easy. And just because I don't seem overwhelmed doesn't mean I'm not." —Jen Wilde, Queens of Geek
"In job interviews they'd ask me, What's your greatest weakness? and I'd explain that I'll probably spend a good portion of the workday terrorized by thoughts I'm forced to think, possessed by a nameless and formless demon, so if that's going to be an issue, you might not want to hire me." —John Green, Turtles All the Way Down
"Dear Stranger, I'm going to tell you now that if you are here to stay, I will ask for too much." —Cariza Opana, To the Sun, Moon, and Stars
"Thanks to the imagination, there's no end to things in this world that can trigger anxiety." —Ryū Murakami, Piercing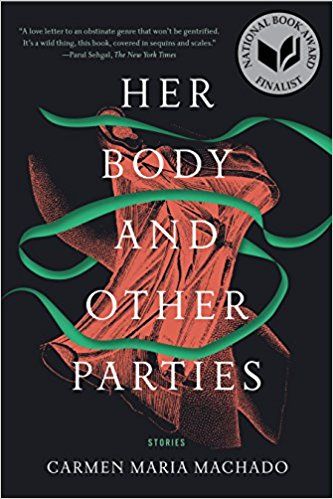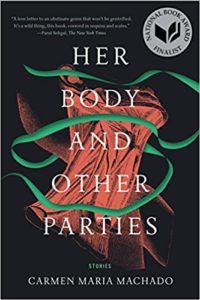 "And isn't that how you become tender, vulnerable? The tissue-softening marination of your own mind, the quicksand of mental indulgence?" —Carmen Maria Machado, Her Body and Other Parties
"If neurotic is wanting two mutually exclusive things at once and the same time, then I'm neurotic as hell. I'll be flying back and forth between one mutually exclusive thing and another for the rest of my days." —Sylvia Plath, The Bell Jar
---
Looking for more helpful literature about anxiety? Check out this list of Best Self-Help Books for Anxiety, or these YA Books About Social Anxiety. Have any of your own literary anxiety quotes to add to the list? Comment and let me know.