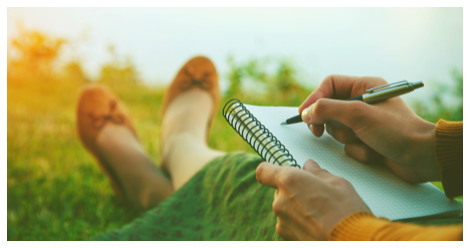 Book Riot is featuring ways to be a literary activist this week. See all the posts here.
---
We've been highlighting some literary activism here at Book Riot. Last month, for instance, Rioter Sophia Khan wrote about #Read4Refugees. In this piece, I'm going to tell you a bit about Writopia Lab, a not-for-profit that gives workshops and creative writing classes to kids and teens. I spoke to the founder, Rebecca Wallace-Segall, about why it's such a fantastic den of literary activism, and why it's especially important now.
Kids Feel Powerless – Writopia Gives Them Power
In the current political climate, kids feel as unstable as many of us adults do. Writopia Lab provides a whole spectrum of writing workshops and classes, including creative writing, essay writing, and political writing. Wallace-Segall told me that Writopia Lab provides a space where they can "process the world and define their own arguments, their own perspectives."
Pay What You Can Afford
The kids and teens who attend Writopia Lab are getting instruction from professional writers, whether they're grad students or working writers. Moreover, while all the kids receive the same professional attention in classes, they don't all pay the same amount. There is a sliding scale at Writopia, with four different price points. Plus, 20% of the kids who come to Writopia qualify for full scholarships. How do the kids feel about the difference in price?
"They're oblivious to this," Wallace-Segall said. The kids who have qualified for scholarships don't usually even know that the others are paying and vice versa. The classes provide a nice cross-section of socioeconomic status without the kids being aware of or being made to think of their own situations. The egalitarian approach within the classroom makes sure of this. "We provide Chromebooks for each writer," she told me, so that no one will bring in a fancy computer or find themselves without.
Freedom to Discuss Diversity
All the workshops are diverse, with children and teens coming from various backgrounds and home lives. Writopia Lab encourages the writers to talk about their characters and why they're presenting them as they do. Wallace-Segall explained that workshop leaders are trained to discuss issues of racism, homophobia, or other biases that come up in the kids' writing. Without judgment, the workshop leaders try to get to the bottom of the issue. They discuss the characters and their choices, backgrounds, and beliefs.
"We're truly a safe space," Wallace-Segall said. "Every child is a product of their environment." And so, because they don't censor the children and teens, Writopia Lab encourages these young writers to process the issues, talk about them, and work through them.
Want to Know More?
Check out this amazing video created by Writopia Lab: