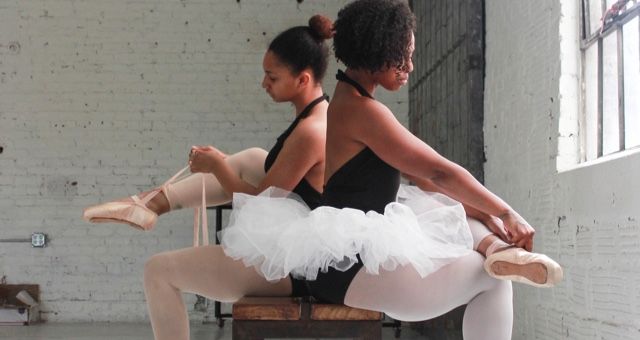 Critical Linking
Literacy Skills + Dance = Ballet & Books: Critical Linking, October 16, 2019
Critical Linking, a daily roundup of the most interesting bookish links from around the web is sponsored by Will Ruff and his debut novel, The Tomb of the Primal Dragon.

---
"Ballet & Books is a community organization that aims to combine literacy skills and dance to engage students outside of a traditional classroom. It aims to foster excitement for reading through dance classes and one-on-one mentor work and to target diverse communities that ordinarily would not get this opportunity, said Talia Bailes, founder of Ballet & Books."
---
"Having been born and grown up in other sediment-rich estuary cities and lived in several entrancing metropolises since, I know well the impossibility of ever fully knowing a place, especially one as charismatic, complex, and contested as New Orleans. Still, these books offer different windows, into, for me, the most interesting city, the most American and the least American city in America."
Travel to New Orleans with these fantastic reads!
---
"Literature and poetry are regaining ground in the Iraqi city of Mosul two years after its brutal occupation by the Islamic State armed group that branded artists as criminals.
Winds of change are blowing across the fertile plains of Iraq's northern Nineveh province where muslin cotton was once grown in abundance and traded on the Silk Road that passed through the region. The first book festival in over five years has been successfully held in Mosul, the provincial capital."