Welcome to the Dear Book Nerd podcast, a bi-weekly show that answers your questions about life, love, and literature! My special guest co-host this week is the wonderful Aaron Starmer. We discuss topics such as what to do if your partner doesn't enjoy reading as much as you do, how to start an online book store, and much more. Don't miss it!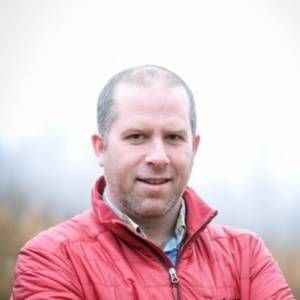 Aaron is the author of "The Riverman" trilogy as well as The Only Ones and the forthcoming Spontaneous. You can find him on Twitter @AaronStarmer. Thank you, Aaron!
---
QUESTIONS DISCUSSED:
Dear Book Nerd,
I have been slowly listening to your podcasts for a while now and have finally collected enough courage to ask for your holy opinion. At age 4, I have found my first love: books. But now at age 20 I'm having problems with my second love and his not sharing my enthusiasm for the written word. One problem is that I read like it is something I have to do to survive, but in our three years of being together I have only seen him read one book after my pestering. And he didn't even finish it! But I would be ok with this if he was excited about books too. I'm the type that when I read a good book (or any book) I want to tell everyone. And not just tell them, but actively show them my emotions. He is the only person who I care for that doesn't get excited over books in some sort of way. So when I go into a "book fit" his eyes cloud over and he nods along completely uninterested. Now this is to say that he doesn't dislike books. He has claimed that he has read a few. But he refuses to tell me anything past Stephen King and a few old Sonic the Hedgehog comics, so I can't read them and have a fit about them nor does he seem too keen on telling me about them in any way past good or bad art.
My gut reaction is to shove books down his throat and toss the ones that can't fit in his general direction like how my friends and I do. But knowing that can turn him off even more, I have tried pulling back but it's driving me mad. Where is the middle ground? How can I get him to understand that I need him to at least humor me while I'm in a fit without making him feel like a bad partner? Is it too much to ask a gaming gemini to put down the controller and read a few DC comics with me?
From the back of the library behind a stack of books,
The Needy Bookworm

Dear Book Nerd,
I work part-time at a bookstore in Stockholm, Sweden and I have a problem. The problem is that the customers expect me to be up to date with (as in have read) all new releases or bestsellers and I don't even want (or am I able to) to read half of them! I love to read but not necessarily the books popular in Sweden at the moment. Crime fiction is big over here (like super-duper big) and I cannot stand that genre (although I am NOT judging people who love it!) and I always base my recommendations on reviews and general talks about the books. But it is like some customers only think recommendations counts if you have actually read the book (I am always clear if I haven't read the book, so it is not like I'm lying). What should I do in order to get the respect I deserve as a book seller without reading everything on the shelves I have no interest in reading? (Should add that although I have no interest in READING certain books I am awesome at knowing things ABOUT the books). Sweden is a pretty trendy country and most customers wants to read what is hot and trending right at this second. I'm not like that; I love the backlists and books not even translated into Swedish yet. I also love books with pretty horrific plots (such as Half of a Yellow Sun by Chimamanda Ngozi Adichie) and I know a lot of customers want happier books. Mind you this is a PART-TIME job while being a student and now an intern.
Thanks!
Emilie
Dear Book Nerd,

I wanted to start a small online bookstore wherein I can sell books for lower prices. Where can I buy wholesale books that I could sell ? Also, do you have tips for me who wants to start a small business? Thank you.
Ives
LINKS DISCUSSED:
How to Start a Used Book Store Online
How to Start Your Own Online Used Book Store
Open a Used Book Store – Lessons Learned
_____________________________________________________________________
Listen to past episodes and read past columns of Dear Book Nerd here!
And you can subscribe to the podcast via RSS here, or via iTunes here.
The show can also be found on Stitcher here.
Do you have a bookish question about life, love, or literature for Dear Book Nerd? Fill out the form below or emailDearBookNerd@bookriot.com. Don't be shy, ask away!
Oops! We could not locate your form.