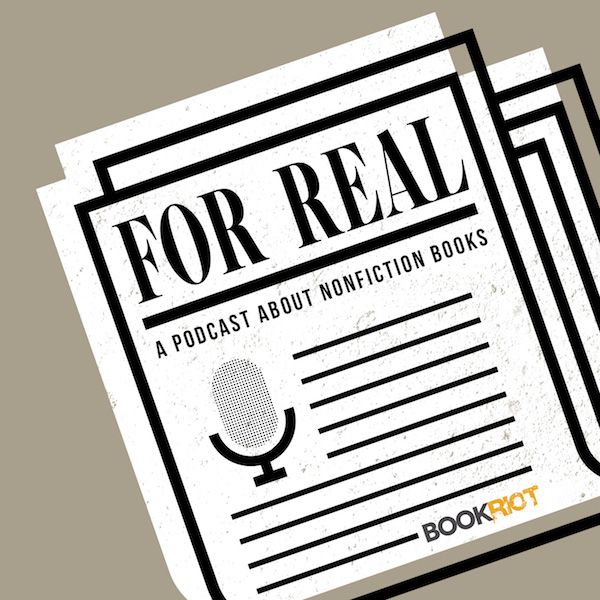 Suffragists, Suffragettes, and Winning the Vote
This post contains affiliate links. When you buy through these links, Book Riot may earn a commission.
This week, Kim and Alice take a deep dive into books about the campaign for women's suffrage and the passage of the 19th Amendment in August 1920.
This episode is sponsored by Book Riot Insiders, Girl Boner: The Good Girl's Guide to Sexual Empowerment by August McLaughlin, and Tragedy Plus Time by Adam Cayton-Holland.
NEW BOOKS
A Deal with the Devil: The Dark and Twisted True Story of One of the Biggest Cons in History by Blake Ellis and Melanie Hicken
Amateur: A True Story About What Makes a Man by Thomas Page McBee
Reader, Come Home: The Fate of the Reading Brain in a Digital World by Maryanne Wolf
A Life of My Own by Claire Tomalin
Proud: My Fight for An Unlikely American Dream by Ibtihaj Muhammad
The Kill Jar: Obsession, Descent, and a Hunt for Detroit's Most Notorious Serial Killer by J. Reuben Appelman
WEEKLY THEME: WOMEN'S SUFFRAGE
News: Hillary Clinton, Steven Spielberg Bringing Women's Voting Drama to TV
For fun: Bad Romance – Women's Suffrage
The Woman's Hour: The Great Fight to Win the Vote by Elaine Weiss
A Woman's Crusade: Alice Paul and the Battle for the Ballot by Mary Walton
The Myth of Seneca Falls by Lisa Tetrault
Quick Hits: Women Will Vote: Winning Suffrage in New York State by Susan Goodier / Lucy Stone: An Unapologetic Life by Sally G. McMillen / Fighting Chance: The Struggle Over Woman Suffrage and Black Suffrage in Reconstruction America by Faye E. Dudden / To Keep the Waters Troubled: The Life of Ida B. Wells by Linda O. McMurry / Frances Willard: A Biography by Ruth Bordin / The Scarlet Sisters: Sex, Suffrage, and Scandal in the Gilded Age by Myra MacPherson
FICTION/NONFICTION
Crazy Rich Asians by Kevin Kwan
Plutocrats: The Rise of the New Global Super-Rich and the Fall of Everyone Else by Chrystia Freeland
Singapore: Unlikely Power by John Curtis Perry
The Dinner List by Rebecca Searle
Fifth Avenue, 5 A.M. by Sam Wasson (2010)
The Slenderman Mysteries: An Internet Urban Legend Comes to Life by Nick Redfern
The Great Alone by Kristin Hannah
Pilgrim's Wilderness by Tom Kizzia
READING NOW
Yes We (Still) Can by Dan Pfeiffer
Ninety-Nine Glimpses of Princess Margaret by Craig Brown
The Secret Token by Andrew Lawler
Forever Nerdy by Brian Posen