This content contains affiliate links. When you buy through these links, we may earn an affiliate commission.
Welcome to Reading Lives, an interview podcast with interesting people who love books, hosted Jeff O'Neal from BookRiot.com.
My guest this week is Nova Ren Suma. Nova is an author whose new book, The Walls Around Us, is a young adult ghost story. She's worked behind the scenes in publishing for HarperCollins, Marvel Comics, Penguin and more. We talk about growing up in an empty house full of books, being told what not to read and reading it anyway, deckled edges, and much more. This episode is sponsored by Scribd and LACY EYE by Jessica Treadway.
____________________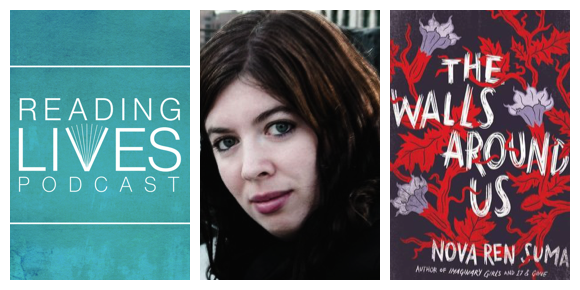 You can subscribe to Reading Lives on iTunes or on RSS.
____________________