My guest this week is Myke Cole. As a secu­rity con­tractor, gov­ern­ment civilian and mil­i­tary officer, Myke Cole's career has run the gamut from Coun­tert­er­rorism to Cyber War­fare to Fed­eral Law Enforce­ment. Now, he is a military-fantasy author, and his most recent book, GEMINI CELL, came out in January. Myke will also be appearing at Book Riot Live this November. You can find out more about Book Riot's two day reader convention at bookriotlive.com. Myke and I talk about wanting to be paladins, the wisdom of ENDER'S GAME, and what makes for good bad guys.
You cand find out more about him at mykecole.com, on twitter @mykecole, and at facebook.com/mykecole. You can find shownotes for this episode and listen to previous episodes of the podcast at bookriot.com/readinglives.
This episode is sponsored by The Novice by Taran Matharu and Scribd.
____________________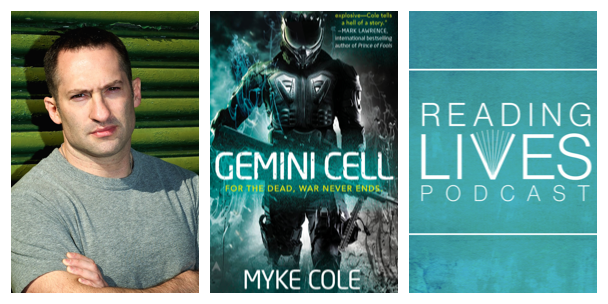 ____________________
You can subscribe to Reading Lives on iTunes or on RSS.
____________________